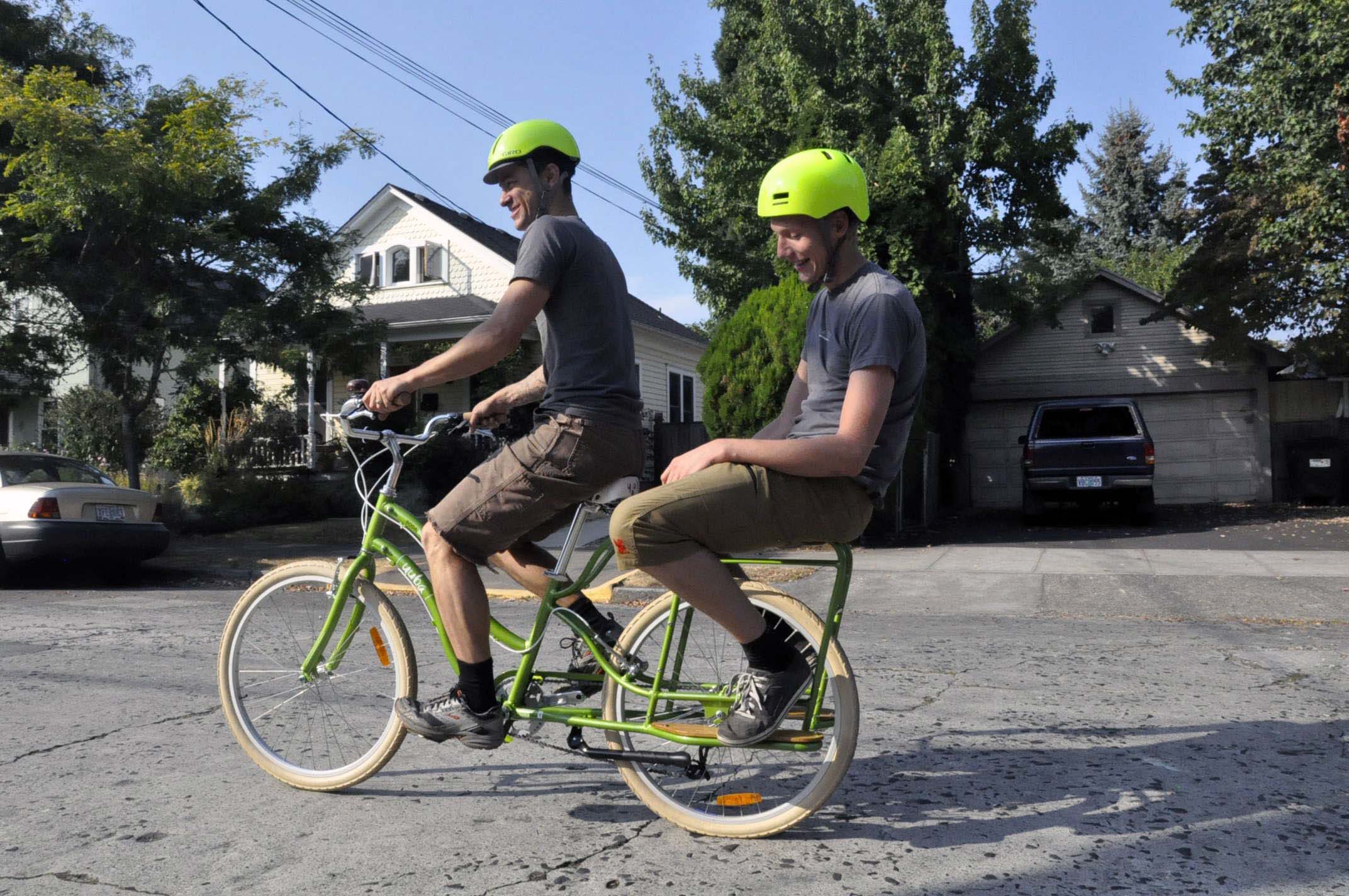 New to our utility bike inventory is Yuba's Boda Boda.  Falling somewhere between the short wheel-base Kona Minute and longer Yuba Mundo and Kona Ute cargo bikes, the Yuba Boda Boda melds the utility of a cargo bike with more of a cruiser geometry and aesthetic.  As shown above the bike is a ton of fun to ride, and looks pretty good too.
The Boda Boda features an aluminum frame, integrated rear rack, and foot supports making for a stout yet lightweight bike.  26″ wheels allow the bike to get up to speed quicker than a larger wheel, and a 1 x 8-spd drivetrain keeps things simple and elegant.  Like its predecessor the Yuba Mundo, the Boda Boda has a bevy of accessories to customize the bike to your liking.  It's shown below with Bamboo Running Boards for resting cargo or tired feet, as well as the Yuba "Baguette" pannier in the bottom photo.  These accessories are sold separately however the bike does come with the bamboo rack deck, as well as a sturdy kickstand.
Yuba offers this bike in two different sizes and an additional colorway, with a retail of $1000.  Come by the shop and give it a spin, and if you'd like, bring a friend.