Did you know Portland has nearly 60 miles of unimproved public roadways? Most folks in cars view these as Honda-swallowing mudhole filled alleys, but an adventurous cyclist knows they're the best way to rally between Point A and Point B in the city.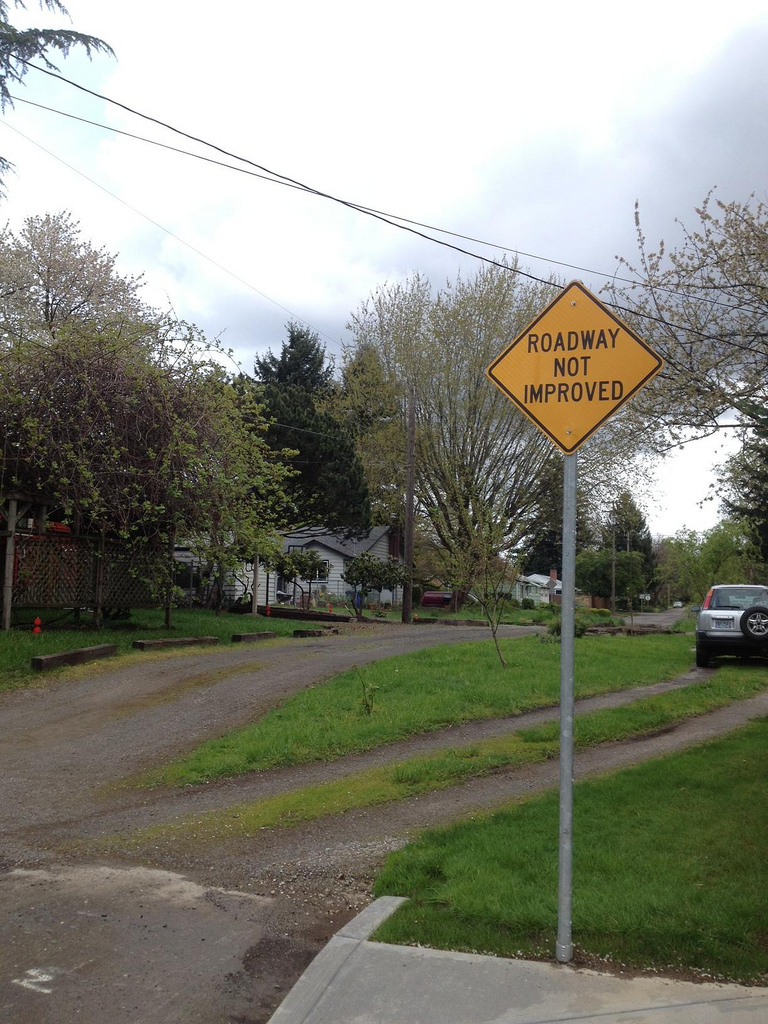 Sometimes only a block long, and sometimes much MUCH longer they're a fun respite from the asphalt landscape. They are all technically public roadways though their maintenance-free lifestyle has led to overgrown trees, and sinkholes. Other instances have you dodging herb-gardens where neighbors have "claimed" sections of these infrequently traveled paths. But paths they are! Double track, single track… you name it and we love every mile of them.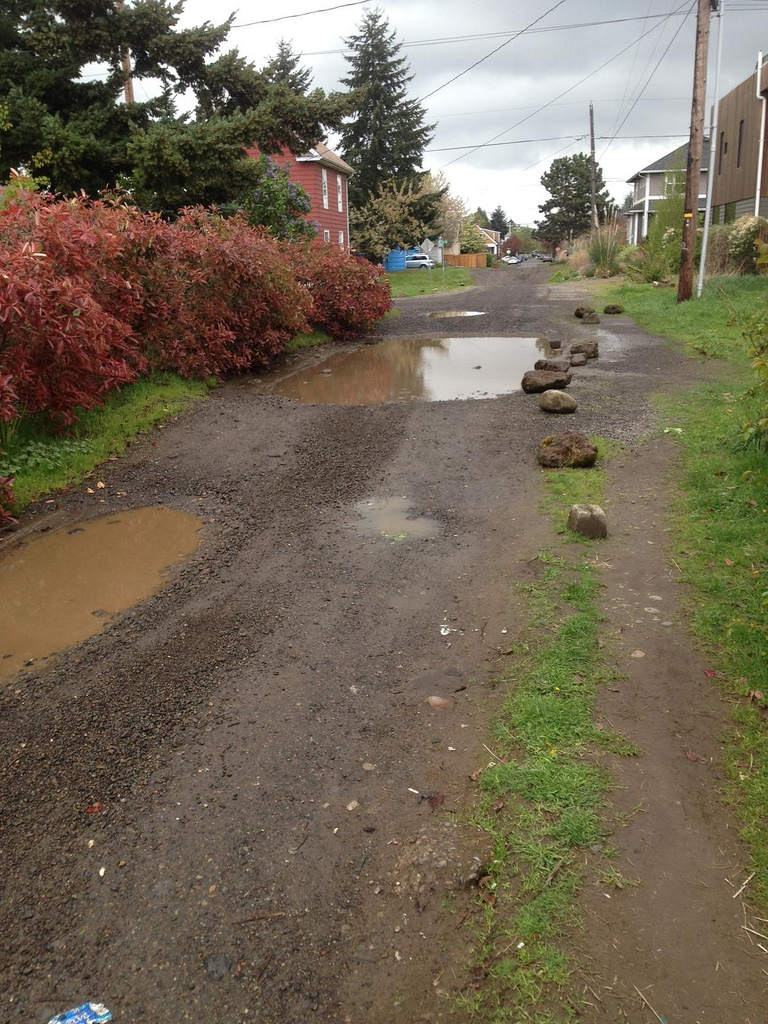 We strongly encourage cyclists to take full advantage and explore as many as you can. Why confine yourself to just a bike lane? Un-improve that commute home and see what urban gravel grinding treasures you can discover. Besides, anyone who's been on a Sellwood Cycle "road ride" knows we have trouble sticking to pavement regardless of tire width.
When you are shredding these "backroads" it's a good idea to stay safe. Here are a few tips you might find helpful:
Stay loose and relaxed on your bars. This helps you react more fluidly to sudden deep/loose patches of gravel.
Pack a patch kit, spare tube, or lots of both. Riding dirt and gravel is often the fast track to Flat City, and the occasional glass shard or nail doesn't help. These are roads street sweepers never visit.
Be mindful of the neighbors. Unimproved roadways often travel directly behind and between homes. Even though you're shredding the gnar, keep your shouts of joy to a respectable volume (or you know… TRY at the very least)
Backyards = dogs. You do the math.
Some of those potholes are deep. Like REALLY deep and often the mud at the bottom is a lot like the tar-sands in Alberta. We're not saying you shouldn't ride through them, just know what you're getting into.
Want to get some technical Cyclocross training in? Done. How about a quick Mountain Bike ride? Totally. Maybe you need one more shakedown ride on your Camping Bike at 3 am the night before you board the train to the start of the Oregon Outback? Ehhhh, sure, why not.
Above all else have fun! When you do we encourage you to share your adventure with us. Use the hashtag #unimprovedpdx on instagram and twitter to show off your shenanigans. Bonus points for ramps and jumps (believe us, they're out there).
Here are a few goodies to get you started: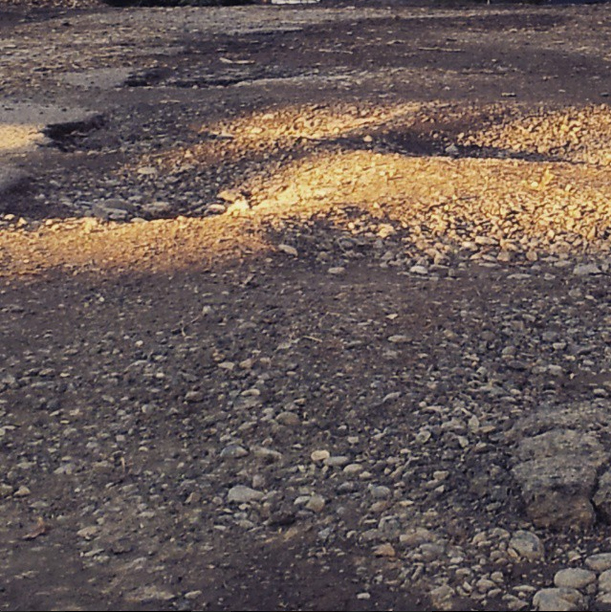 (via @jwmmcaffrey)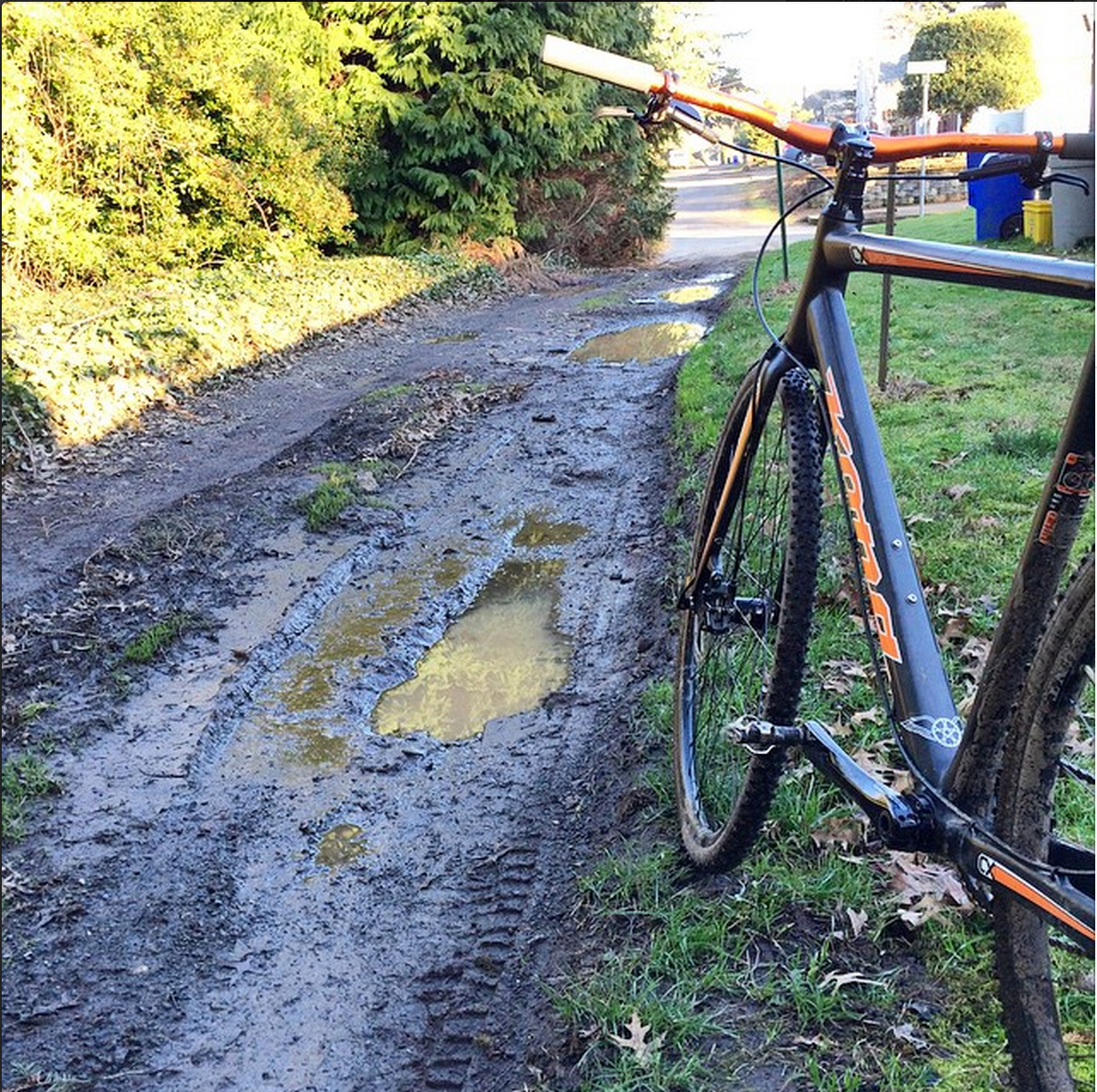 (via @SellwoodCycle)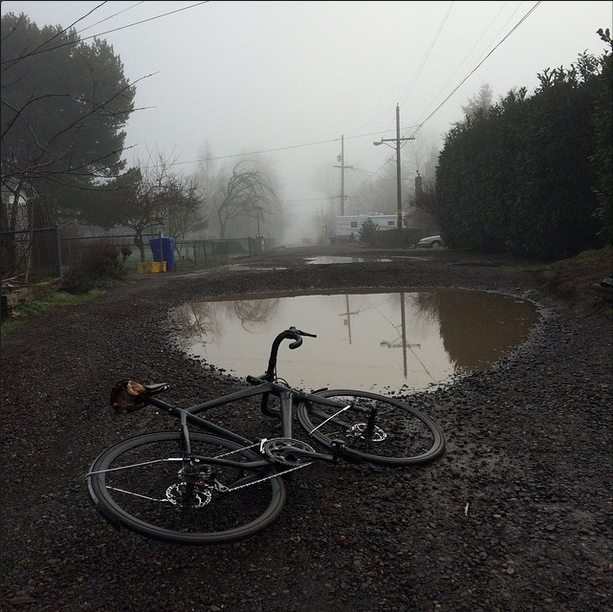 (via @J_Ryde)