As our rental/demo fleet continues to expand, and mountain bike season kicks into gear, we figured it would be good to highlight two new Kona 29ers that have everyone around here talking.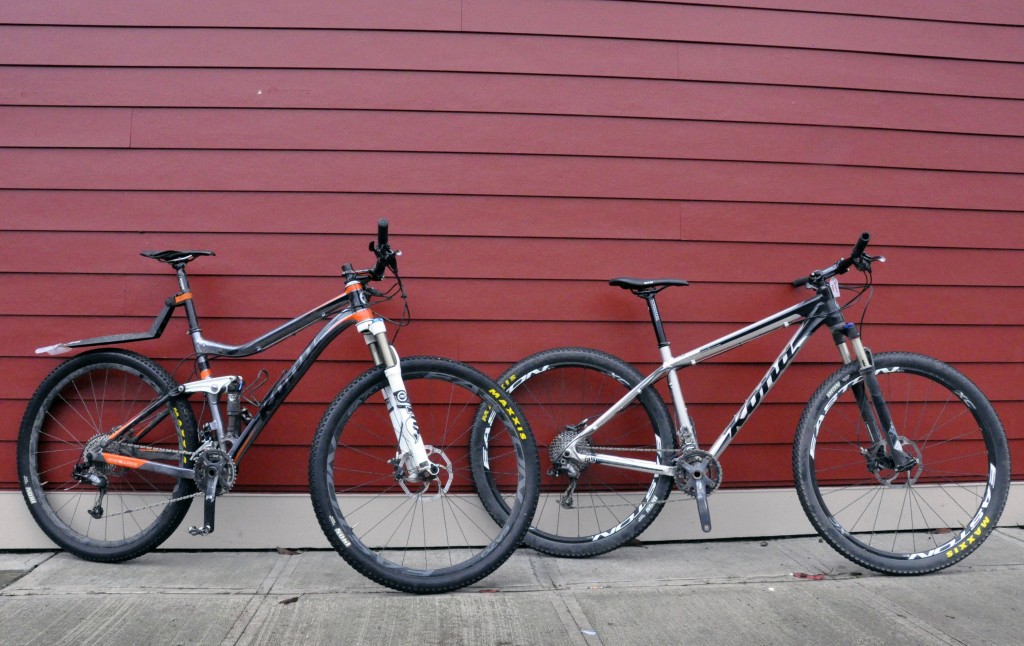 The first being the Hei Hei 29 Supreme, a scandium aluminum 100mm dual suspension XC-purposed 29er (pictured below).  Sellwood employee Brad Winn describes his experience on the bike as "like riding a spaceship", and that the Hei Hei 29ers "feel like longer travel bikes than they are", all in all helping to "make you a better rider".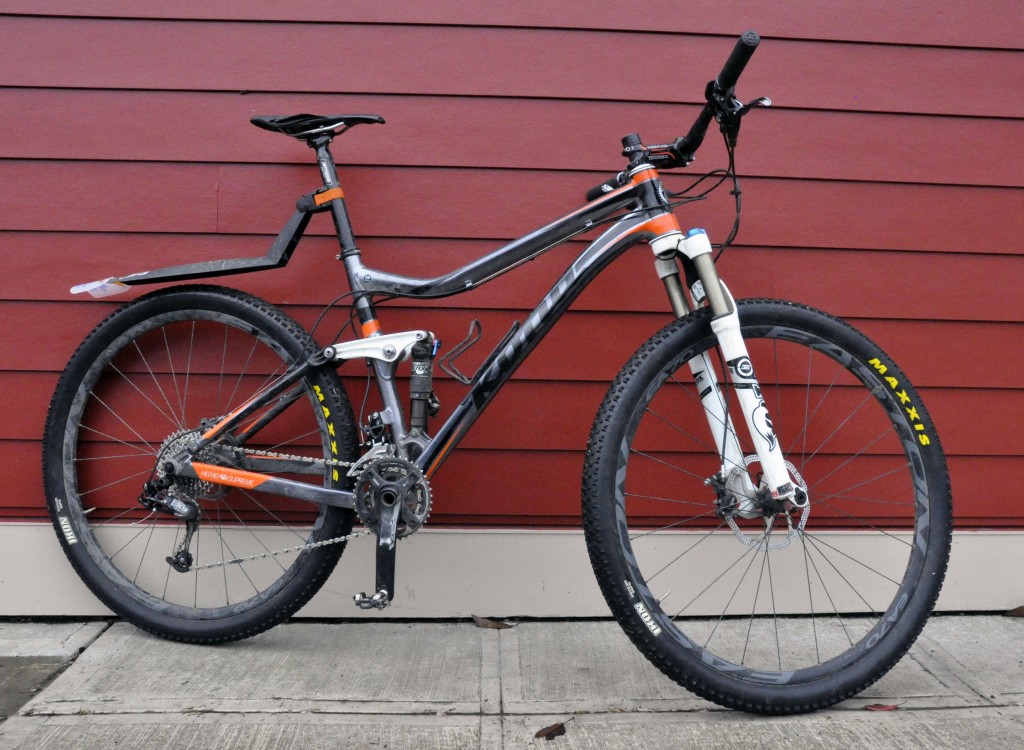 The second bike that has gotten quite a few demo rides from Sellwood employees has been the Big Kahuna 29 (pictured below).  A scandium 29er hardtail, designed for XC riding.  Sellwood employee Pace praises the bikes "solid and predictable feel" and its ability to roll over most anything, while steering right out of ruts and bad lines.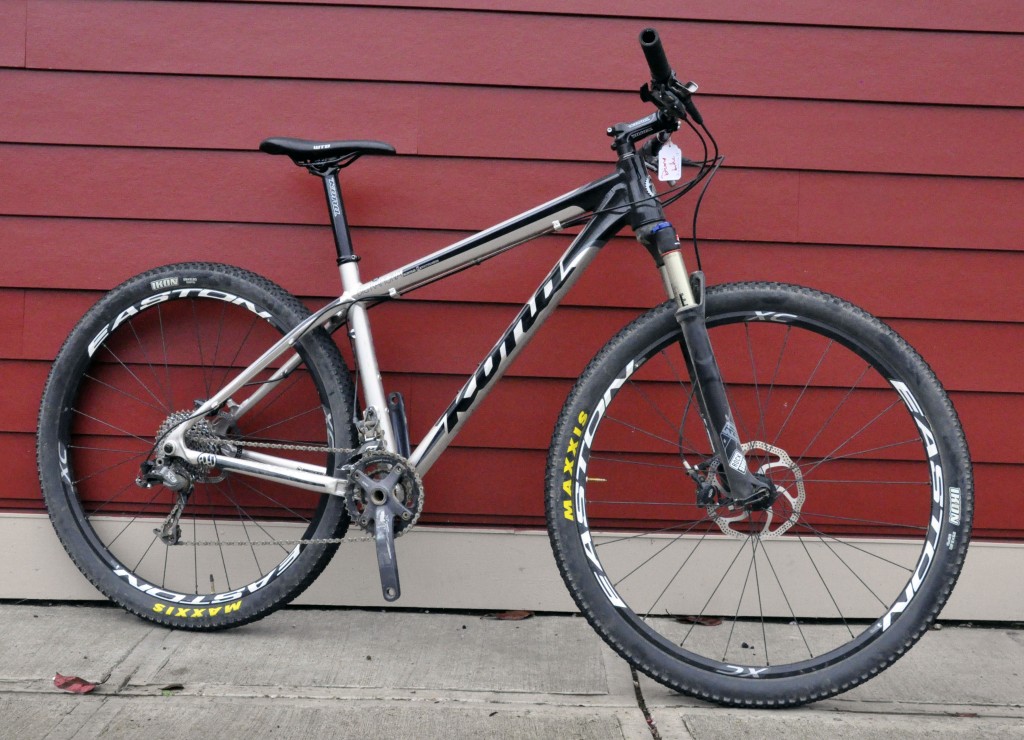 Both bikes utilize Kona's scandium aluminum, a material that is stronger and more durable than conventional aluminum, meaning that less material can be used thus saving weight.  These 2012 bikes also utilize a rear 142x12mm thru-axle that provides better stiffness and power transfer in the rear end.  And of course it goes without saying that both bikes are built around the 29" wheel, which as Brad and Pace agree roll over and steer with more confidence than their 26" counterpart.
If you're interested in checking out one of these bikes please drop by the shop or give us a call at 503-233-9392.
And for more info on both bikes check out KONAWORLD!