If you've ever gone on a road ride with us you know it usually doesn't involve a whole lot of "road". We love the freedom of bikes so much we rarely stay within the lines. We're always asking "hey, whattaya think is over there?" and then before we finish the thought we're pedaling in that direction. Usually we're having such a rad time we get a little carried away…
When you live in the Pacific Northwest it's even easier to veer off the beaten path and do a little exploring. The desire to disappear into the woods on your own personal adventure is why a lot of us live here in the first place. We love camping, an old trail through the trees, and nothing but time on our hands. Throw a bike into the mix and that's a sweet spot to be indeed.
It's in that vein of exploring by bike that we developed the Kona "Bikepacking Unit". It's ride everywhere bike that doesn't feel limited by long miles or rough terrain. An "adventuremobile" without the moldy paneling and sputtering motor.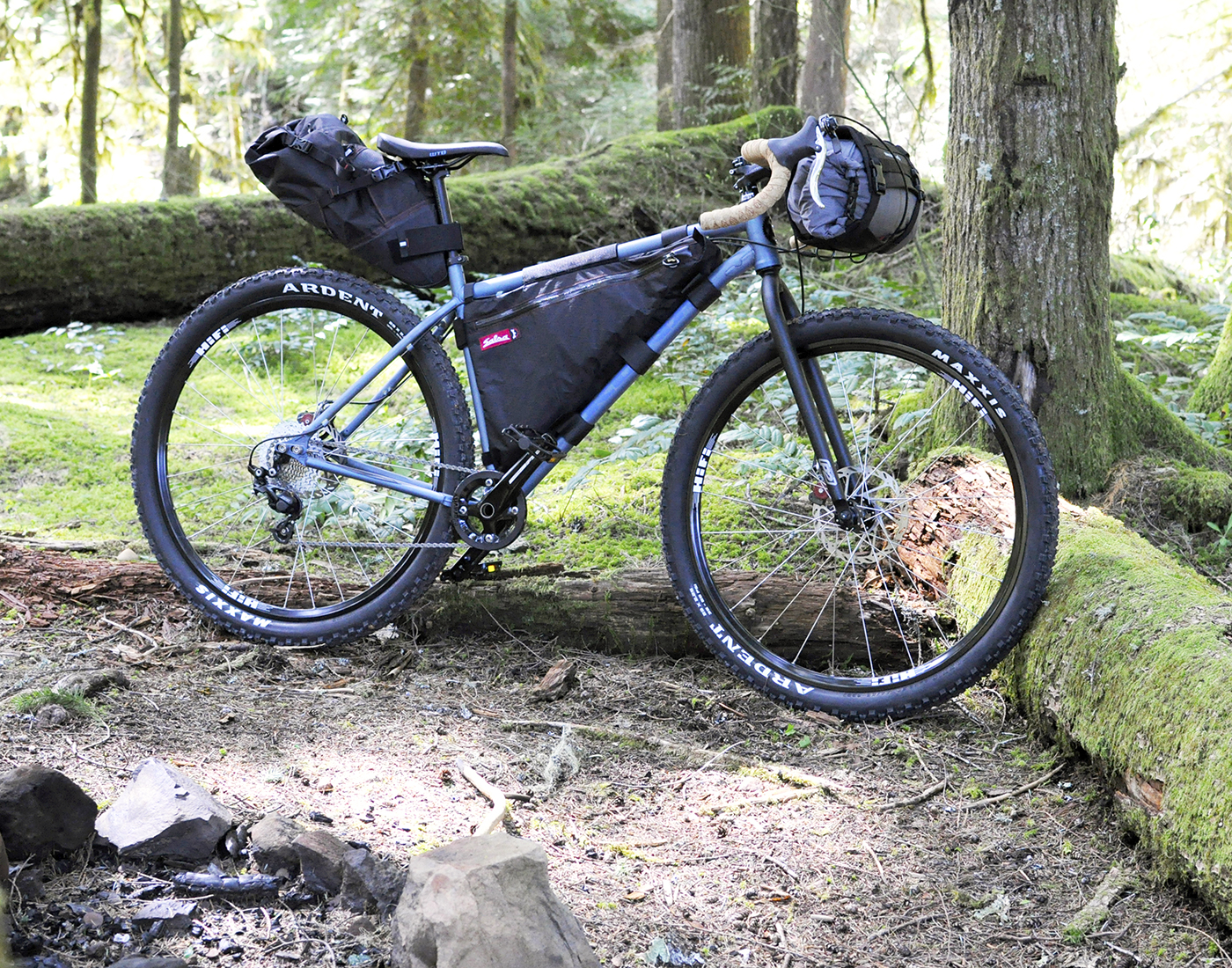 There's certainly no shortage of specialty bikes on the market, and it's easy to get wrapped up spending money on all the latest and greatest niches in the industry. We get that, we're cyclists after all, but what we're doing is taking a guitar that already sounds great, and bending the strings a little while we play. It's a whole new range of possibilities, and it doesn't break the bank.
This bike began life as a Kona Unit: a 29″ rigid hardtail singlespeed mountain bike. A great ride that abides by the "less is more" philosophy, and delivers a whole lot of fun for not a lot of cash. We trust that Kona wont mind much we've decided to riff off their jam a bit and see what else it can play by making a couple small changes. First things first was a 1×10 speed conversion. We swapped out the singlespeed wheels with a set of Hifi B-sides and changed the dropouts to accept gears then threw on an 11-36 cassette. Next we added a Shimano Zee clutch rear derailleur to take up the chain slap when the road gets rough.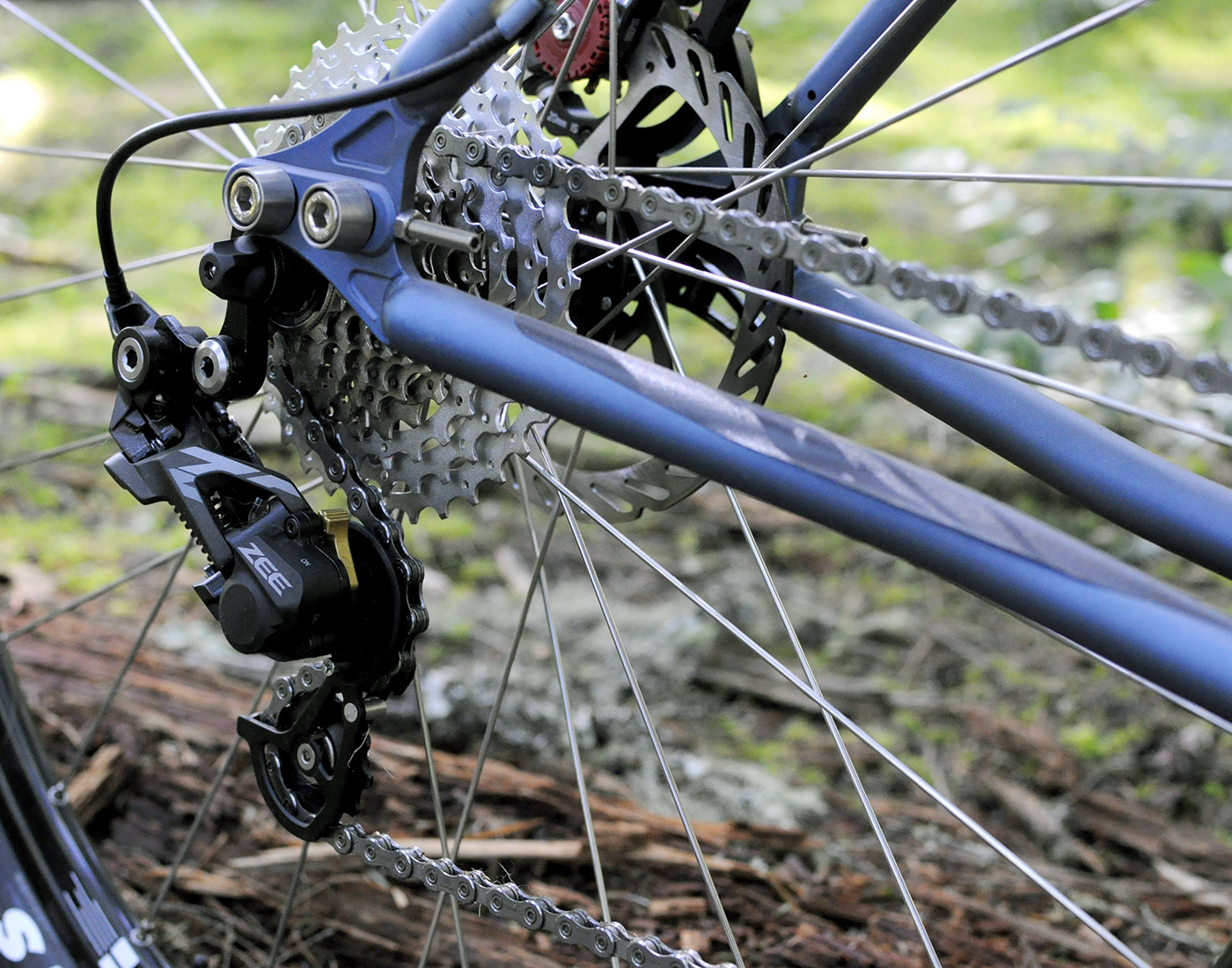 The cherry on the cake is the cockpit. We've really been digging on the "Dirt Dropper" style lately so we added a Gevenalle GX rear shifter and mountain pull drop bar levers mounted to a set of Salsa Cowbell bars. Our relationship with Gevenalle has been a solid one over the years through cyclocross. So the release of this gravel-specific shifter was a perfect fit for this bike. It's clean, durable, wont easily get clogged up with gunk, and doesn't cost a fortune when making the switch from flat bars to drops.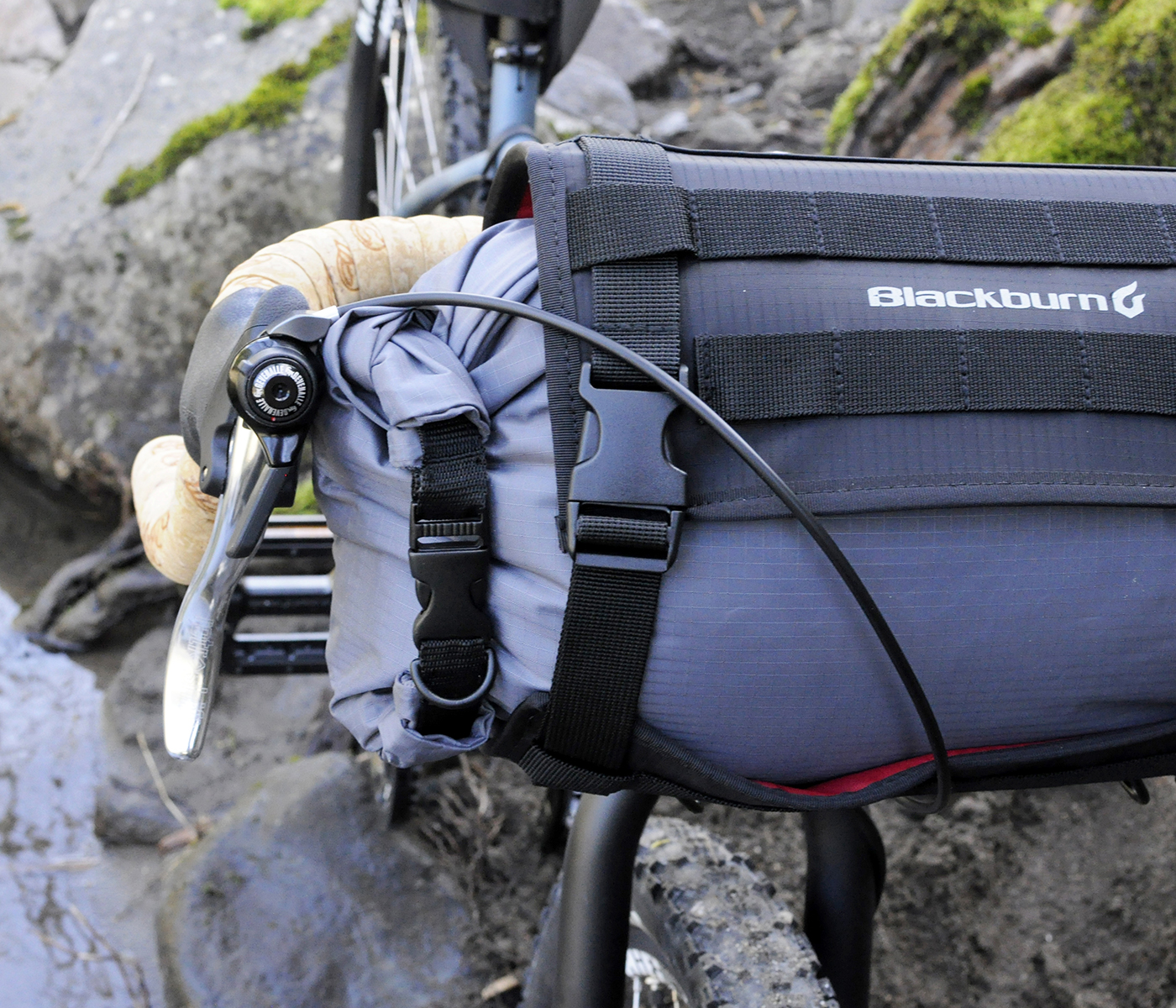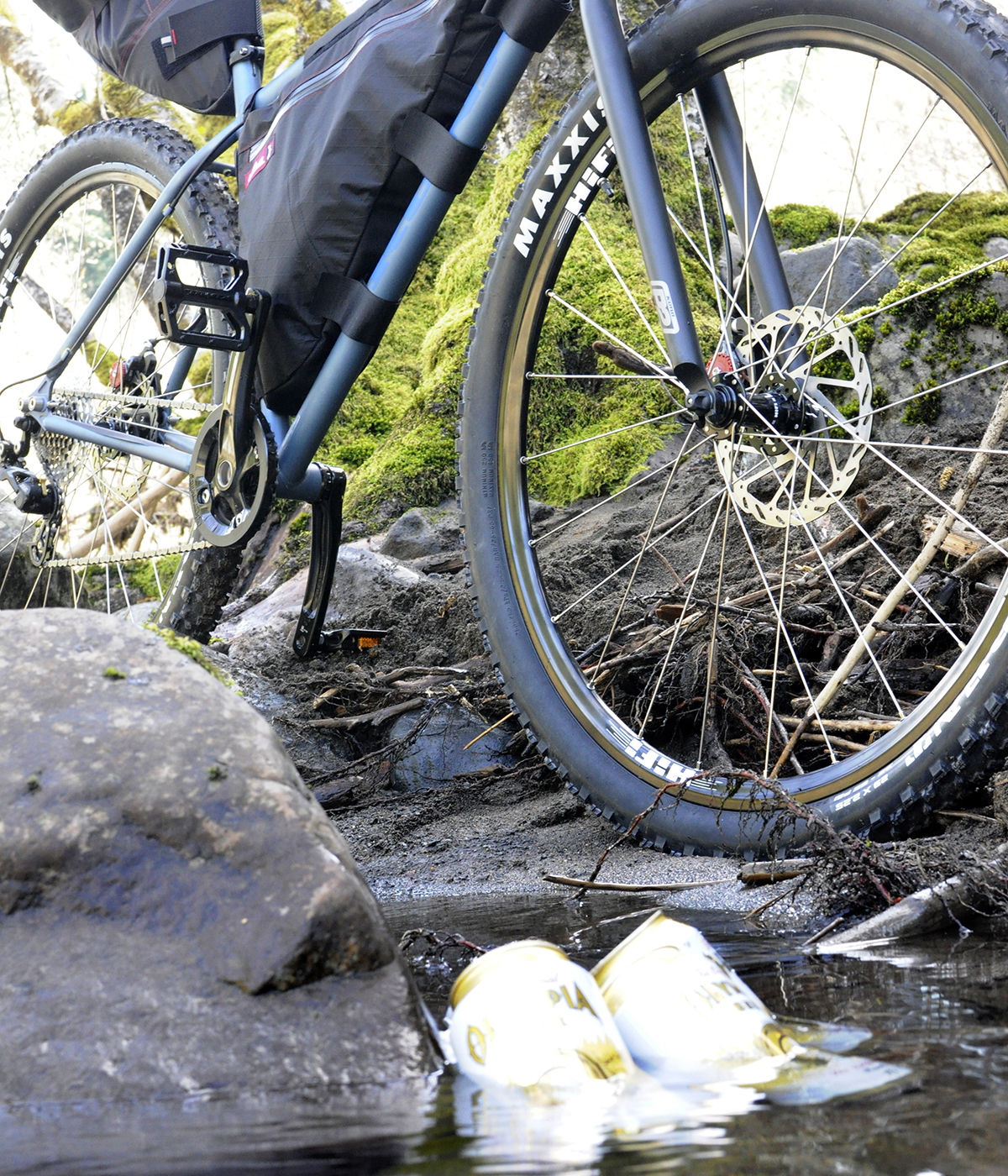 There are so many amazing custom bags on the market it comes down to personal choice. A lot depends on how much of what kind of gear you want to travel with. The particular set of bags on the bike now are some optional upgrades that we found work really well with our set-up, and wont hurt the handling when fully loaded. We can point you in some solid directions when it comes to finding the right bags, but leave that final decision up to you. We've even seen some rad DIY setups, and heck, maybe all you want is a backpack? We don't judge, we just wanted to create a really fun platform to start from.
The rest of the bike essentially stays the same as the stock Unit. Rigid steel frame, Avid BB7 calipers, 160mm rotors, and Maxxis Ardent tires. We didn't look to change too much… Just enough.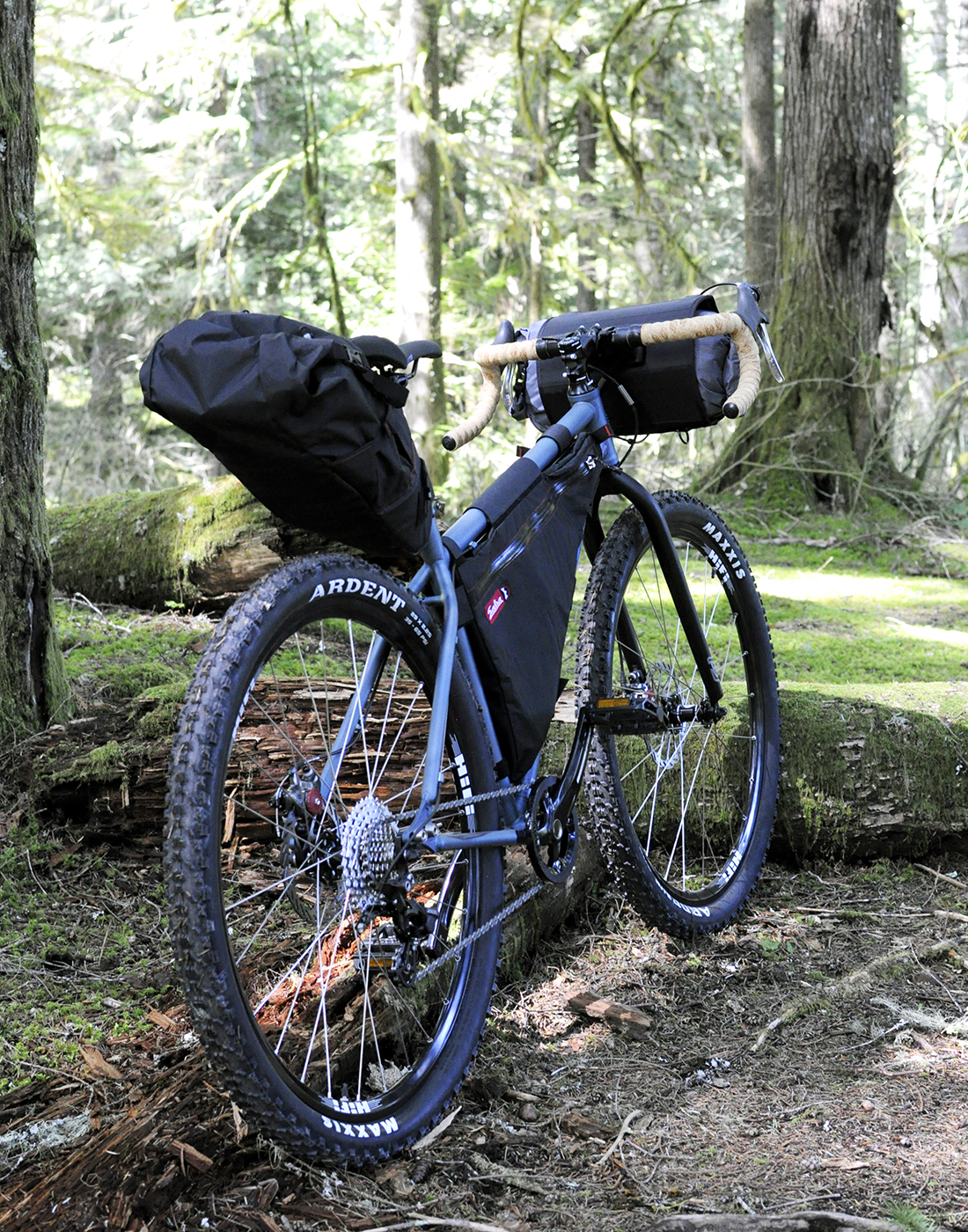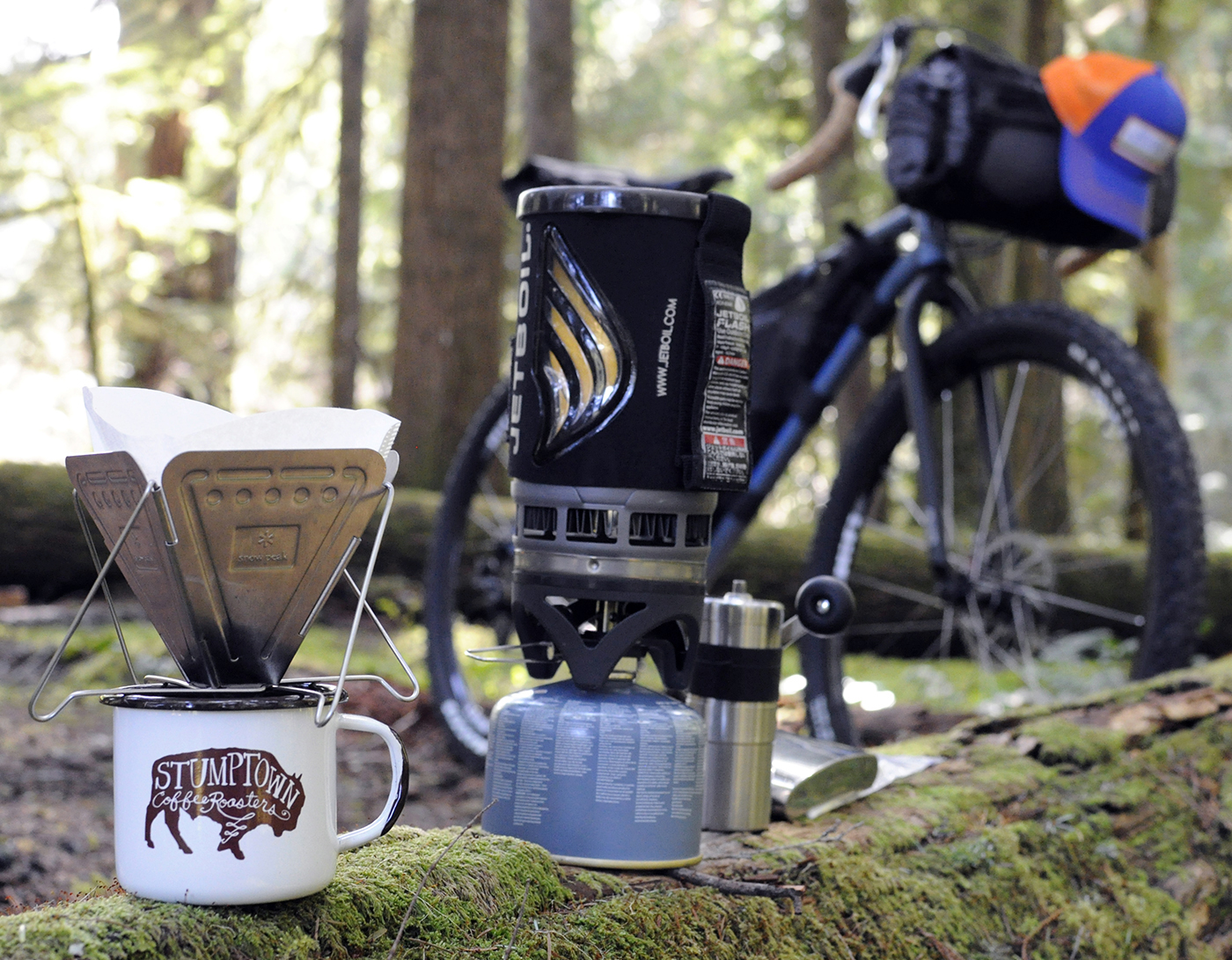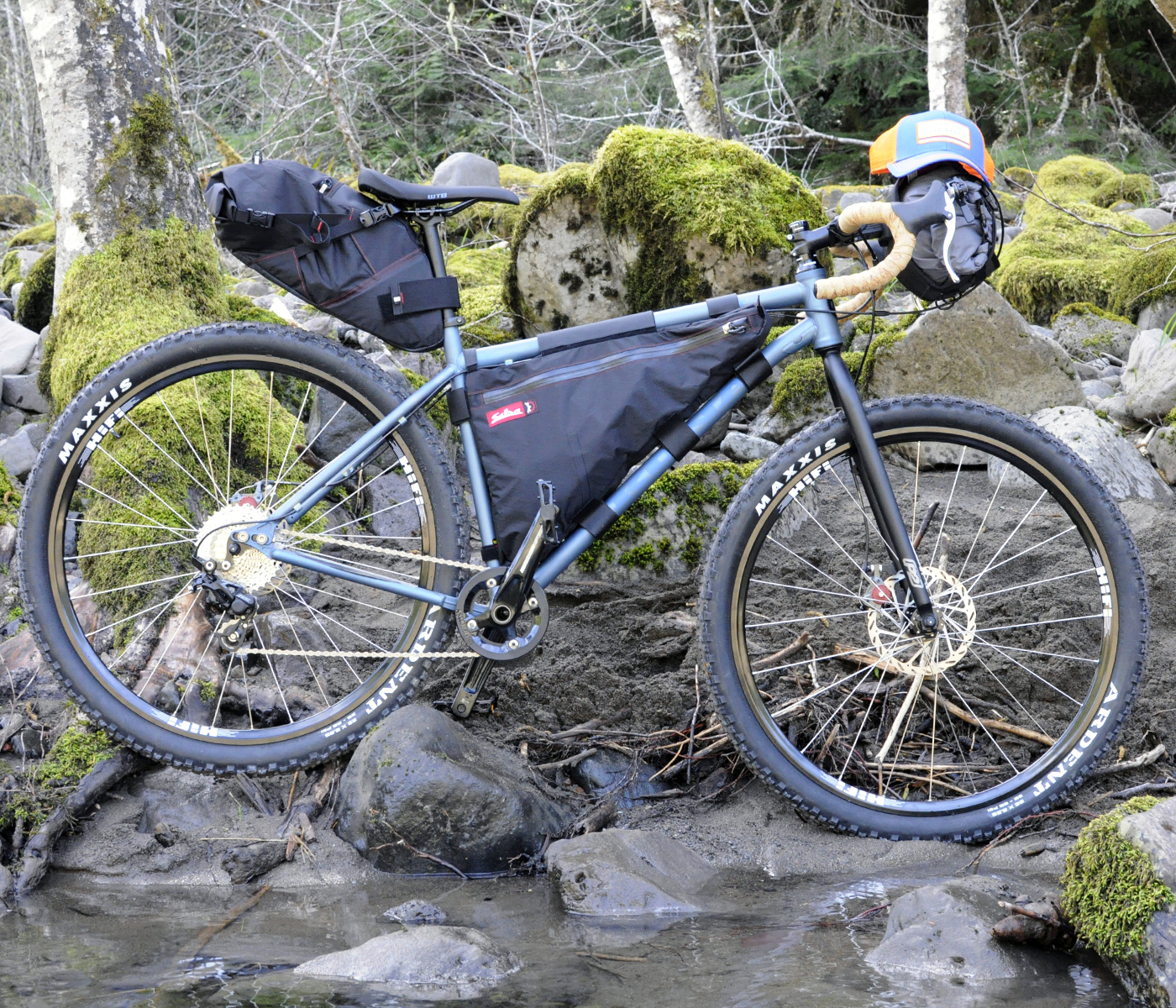 This build is priced at $1575 (without bags). A whole lot of adventure for the money and incredibly adaptable too.
It's a roadless road bike. Don't just ask "whattaya think is over there?", go find out, and maybe get a little lost on the way. You'll probably find Erik out there ahead of you when you do.