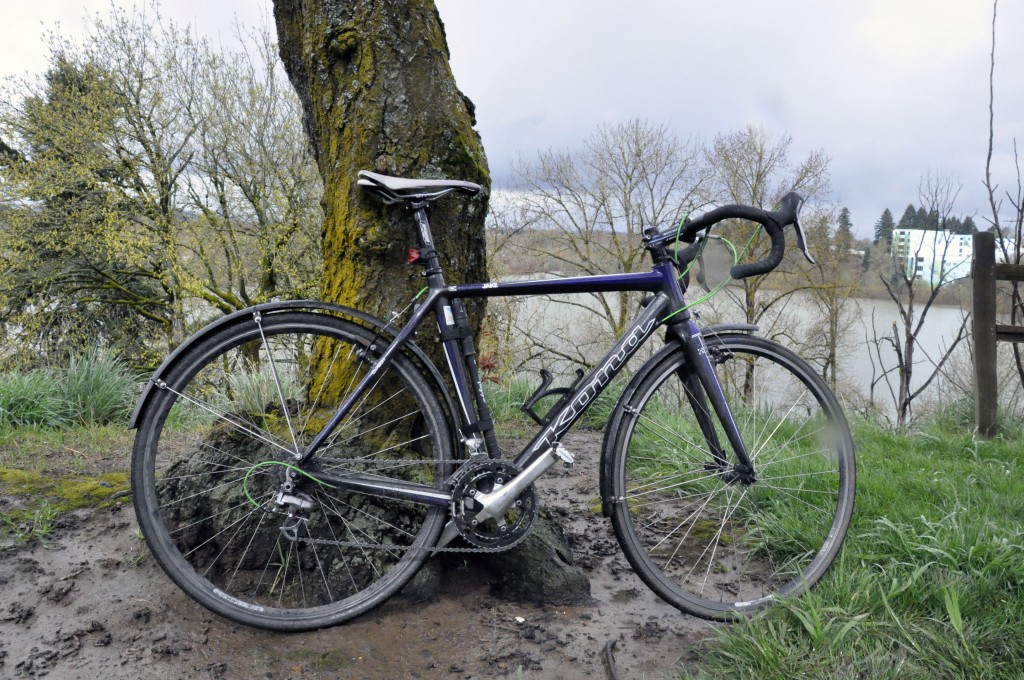 Our friends over at Ruckus Components do amazing work with carbon fiber, from carbon fiber chainring guards, to carbon frame repair, to custom fender and rack eyelets, and much more.  In short, they're an amazing company that is advancing the ways in which we look at carbon fiber, and thus it seemed perfect that we highlight a recent project that they completed for us.
We gave them a 2012 Kona Major Jake frame that had suffered severe damage to the right seat stay during a race.  They repaired the broken seat stay with a fix that is almost entirely unnoticeable, and from there added capabilities for a second water bottle cage and carbon fender eyelets that are sleek and blend in perfectly.  We've attached detail shots of the eyelets, and as you'll notice they're a bit hard to discern due to the amazing job by our friends at Ruckus.
This bike has been dubbed "Purple Rain" by us at the shop, and lives up to its name as employee Jason Beasley's daily commuter/do everything/cross bike.
For more info on Ruckus Components and their services please check out their website.