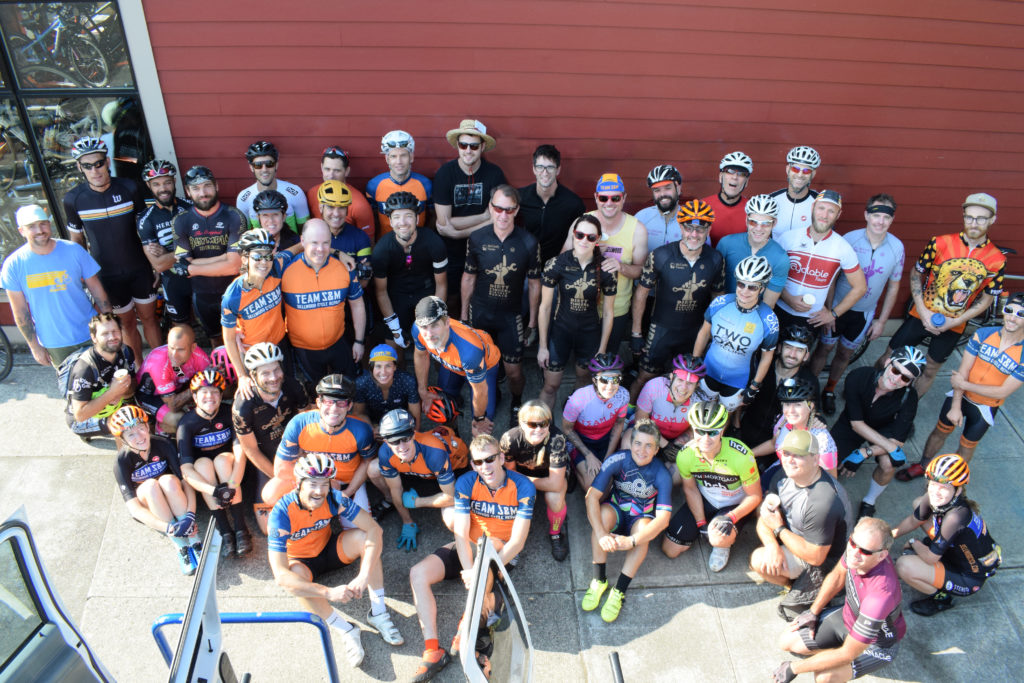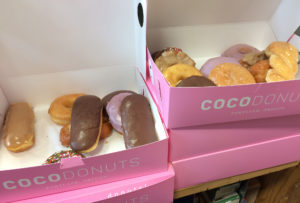 The fifth Annual Dirty Sellwood has gone off without a hitch, and what a ride it was. The growing level of participation and enthusiasm we see year after year. Kinda makes us think you like these hair-brained death march rides we cook up! It also really warms our hearts to get to team up with Dirty Fingers year after year to bring these rides to you.
This year's ride wouldn't have happened without amazing support from several local businesses who stepped up to provide food, drink, caffeine and nourishment to help us make it to the finish line. A huge thank you goes out to Stumptown Coffee, Coco Donuts, Rebel Cricket Screen Prints, Laurelwood Brewing, 10 Barrel Brewing, Bob's Red Mill, and Samurai Lunchbox!
This year we settled on a Point Break theme for our ride, and what better way to do it than to ride from our shop in Sellwood all the way to Cape Lookout on the Oregon Coast. Pace spent weeks laboring over the perfect route along to get us to the Nestucca River Road and on to the Coast.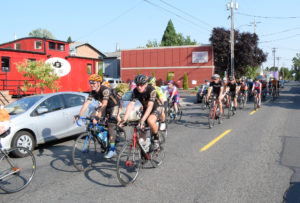 Our morning started early with folks rolling into Sellwood in twos and threes. Everyone picked up their complimentary bag of coffee, Official Dirty Sellwood Tanktop, and carbo loaded on donuts and coffee. A solid start to any ride. We easily had the largest attendance of any DS ride and with the weather in our favor we could do no wrong.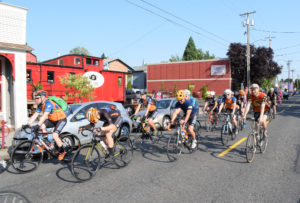 Rolling out from the shop we threaded our way through the finer backroads between Portland and Carlton. Its amazing how quickly one can leave the city and quickly hit the beautiful rolling hills to the Southwest.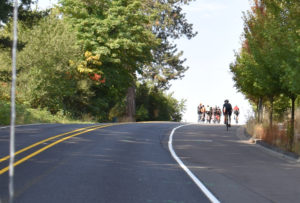 Folks kept largely together for the first portion of the ride, eventually meeting up in Carlton for lunch at the Farmer's Plate and Pantry to re-fuel. An awesome spot for beer, wine, and it boasts an excellent menu to satisfy those of us passing through.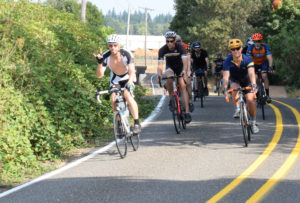 As folks wrapped up their lunches they began filtering back out of the cafe and onto the road. Nothing like a brutal climb to the top of the coast range straight away after food. NW Meadowlake Road does little but ascend until it finally turns into NW Nestucca Access Road somewhere beyond the Mcguire Reservoir. A beautiful road no doubt, but there was a lot of exposure in the hot summer sun.
Our riders became a lot more spread out by the time they hit the welcome shade and hardpack dirt of the winding Nestucca River Road. And thankfully there were several campsites along the river with potable water to refill those empty bottles.
Pressing further towards the coast people regrouped a bit more just in time for the final climb up Cape Lookout road. Rounding the corner high above Cape Lookout State Park with the sun sinking towards the sparkling horizon was a beautiful site. All the better knowing there was beer and food in the campsite far below.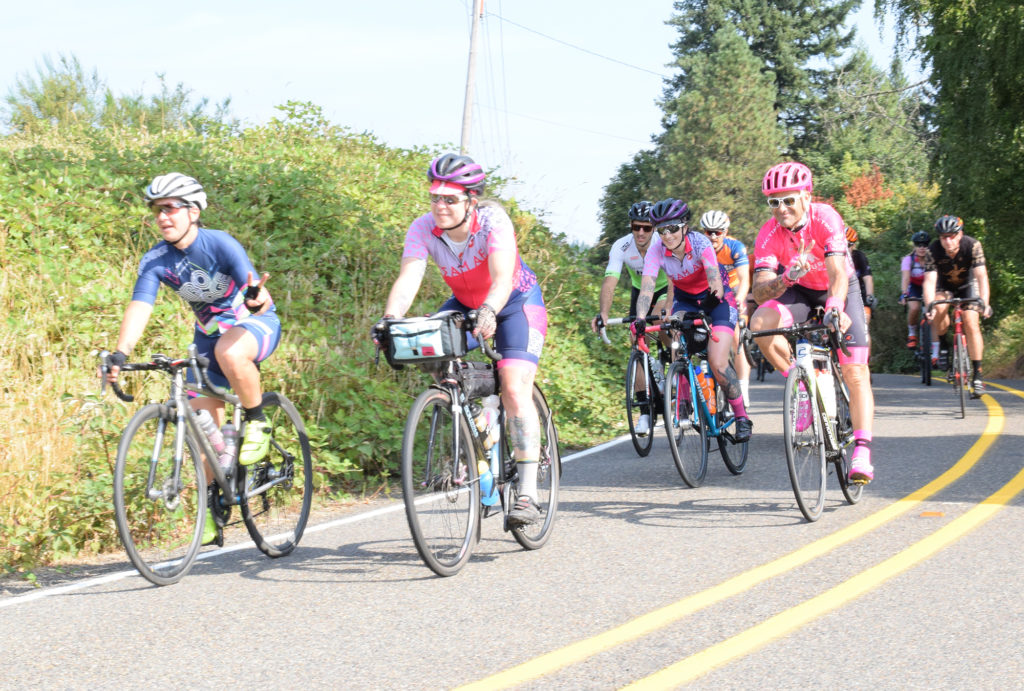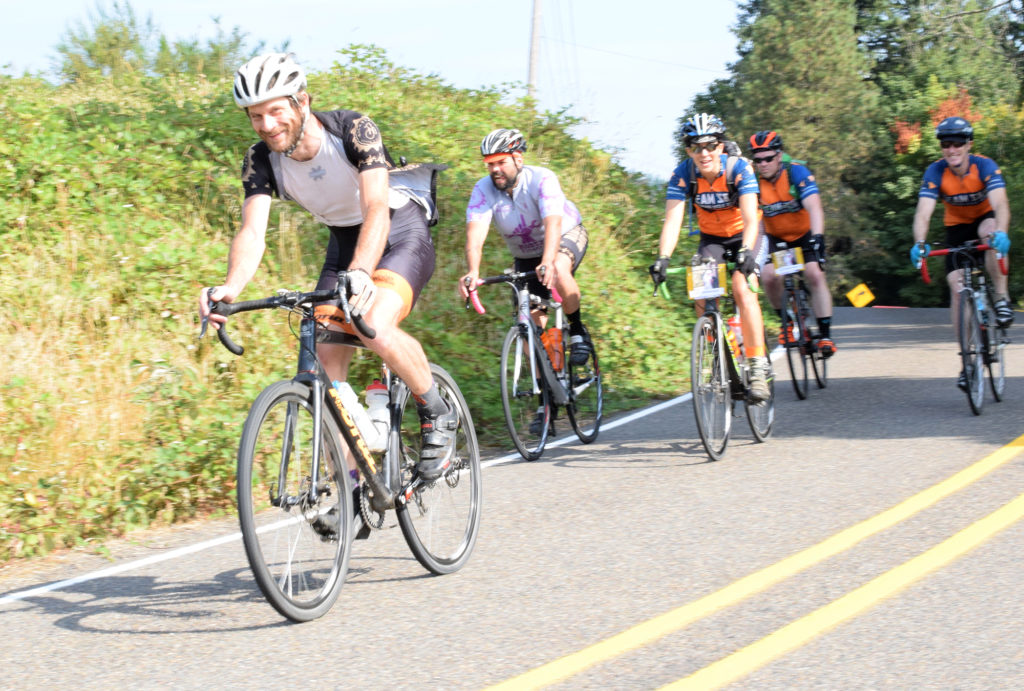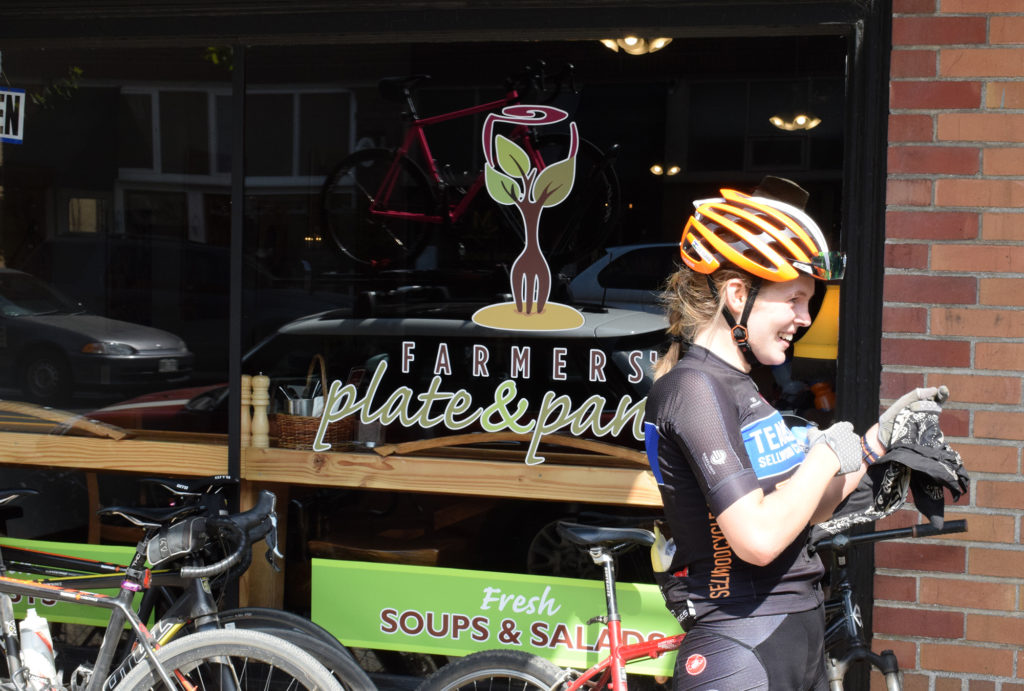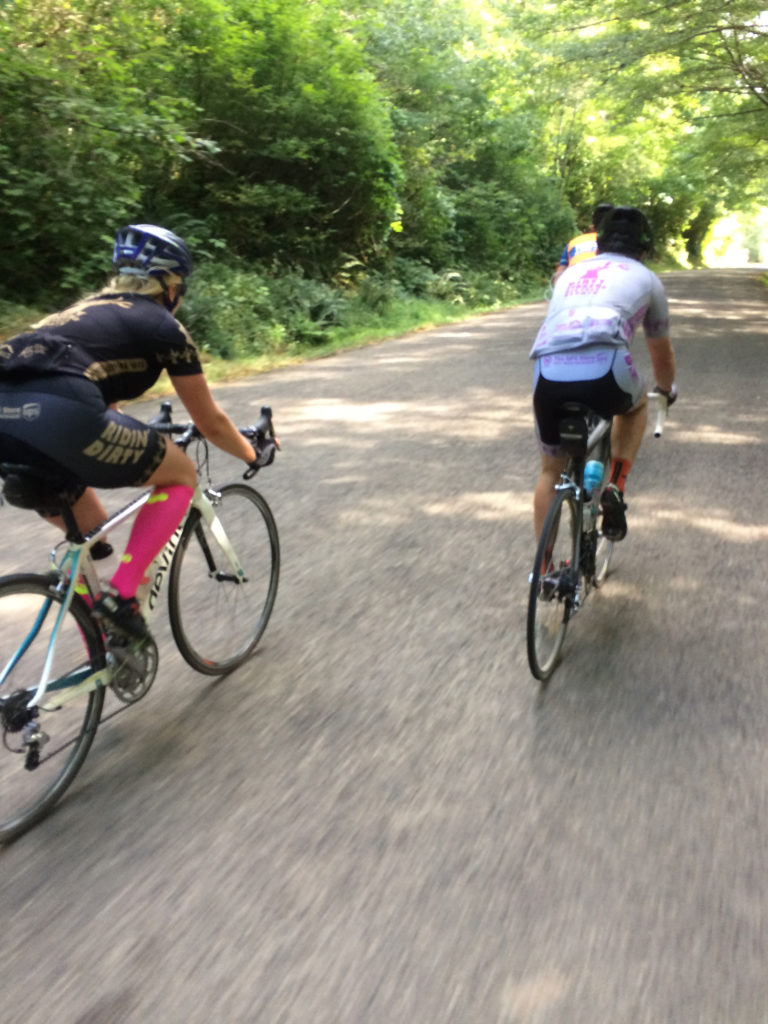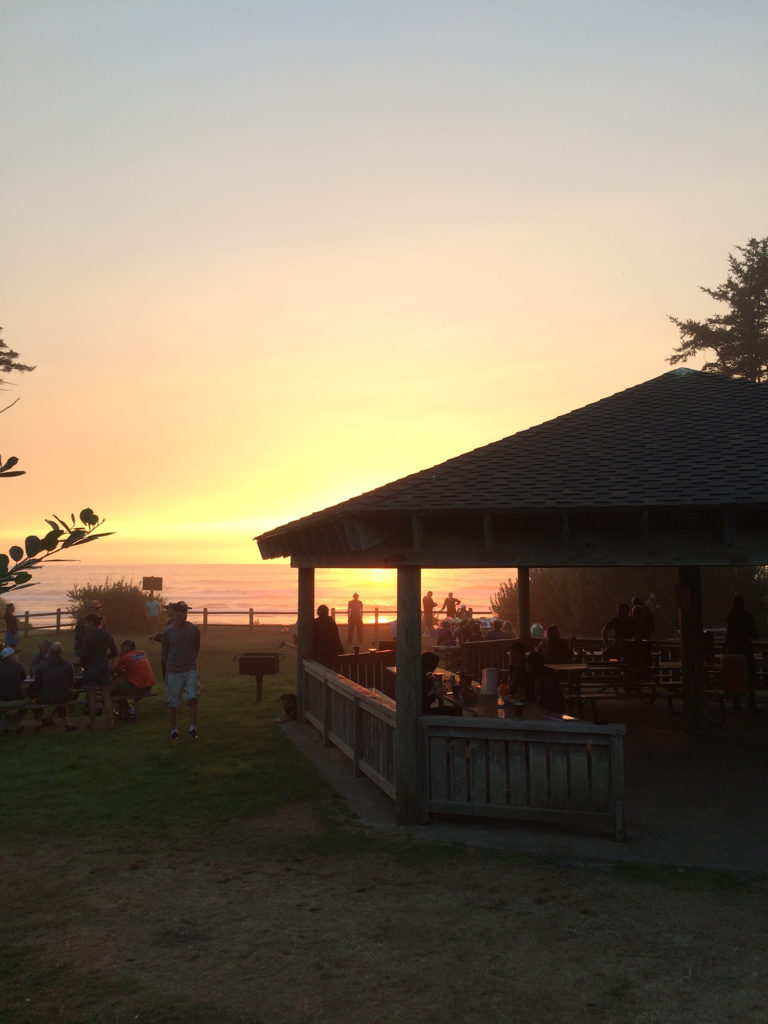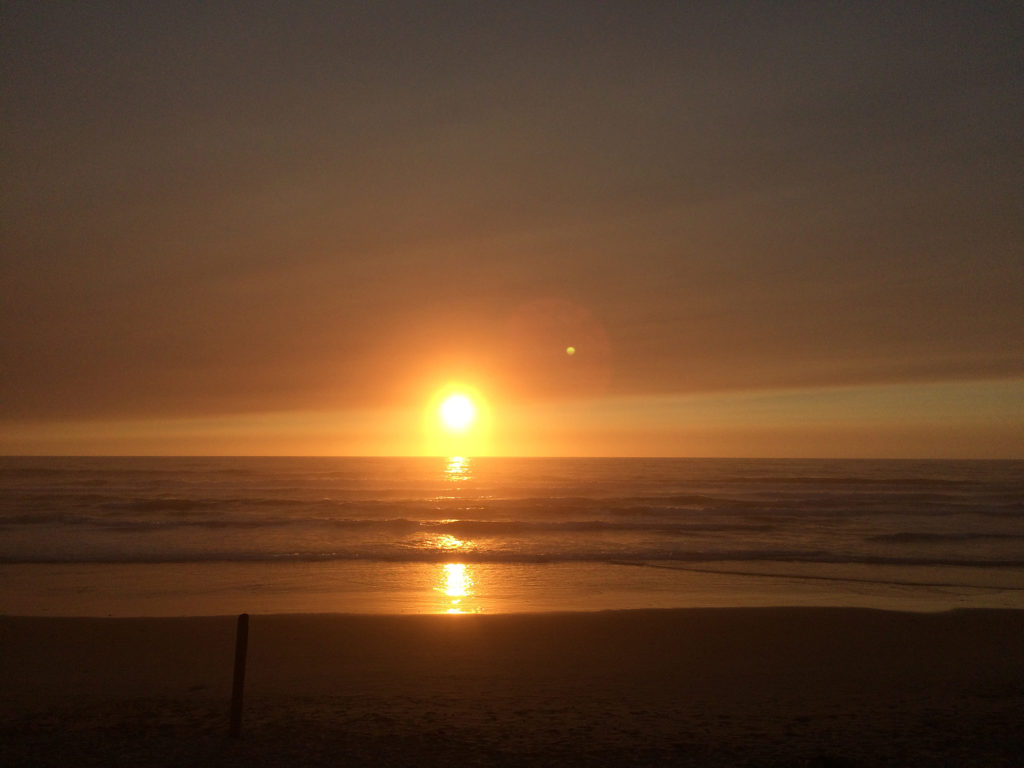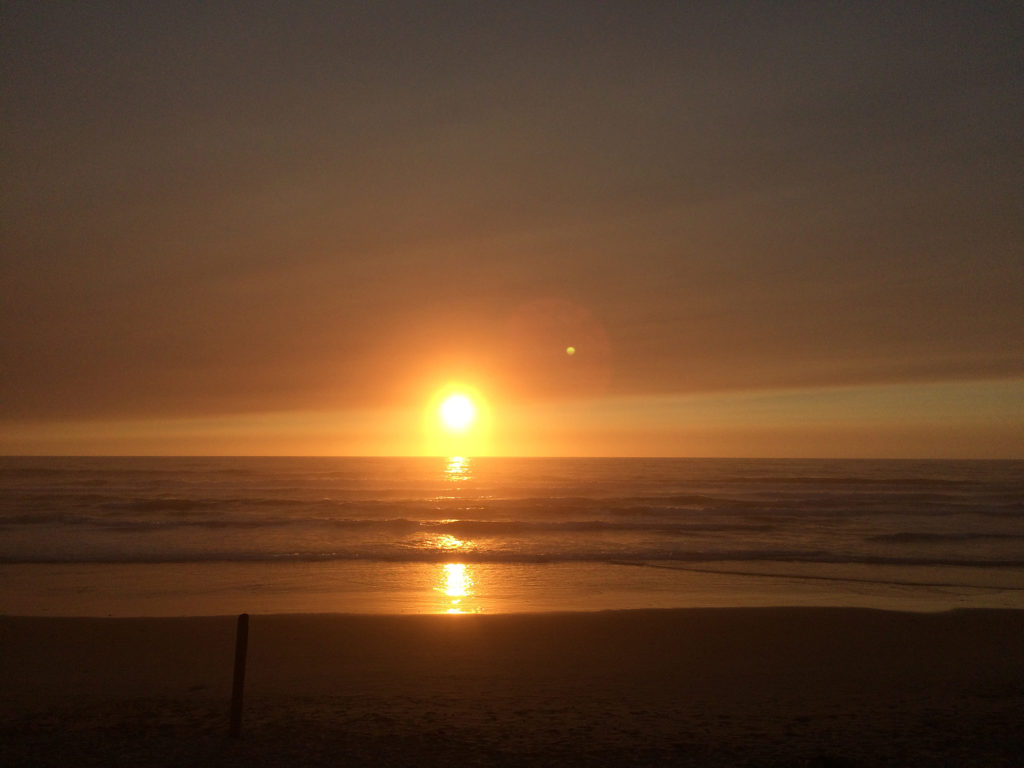 The next morning saw a lot of smiling campers gathering over steaming pots of freshly brewed coffee and hot oatmeal. We began the lazy ordeal of packing up bikes and people who were planning on driving back to Portland, while others rallied to ride the rest of the way back to town. Because back-to-back centuries is ALWAYS a good time if you can hack it. We're proud of everyone who made it out on the Dirty Sellwood. A ride where distance matters less than smiling faces and friendly folks to ride with.
For those interested in a more comprehensive writeup of this year's Dirty Sellwood check out BikePortland.org. Jonathan Maus joined us this year and had a lot of good things to say (and he was one of the people who rode BOTH directions!)