Summertime is in full swing in Portland. It's freakin' hot out there if you haven't noticed. Don't worry, we've got your back! Here are a few new items in the shop that'll have you totally dialed for those sunny afternoon rides, and evening storytelling sessions around the fire pit.
Double Darn Shop Hats in Blue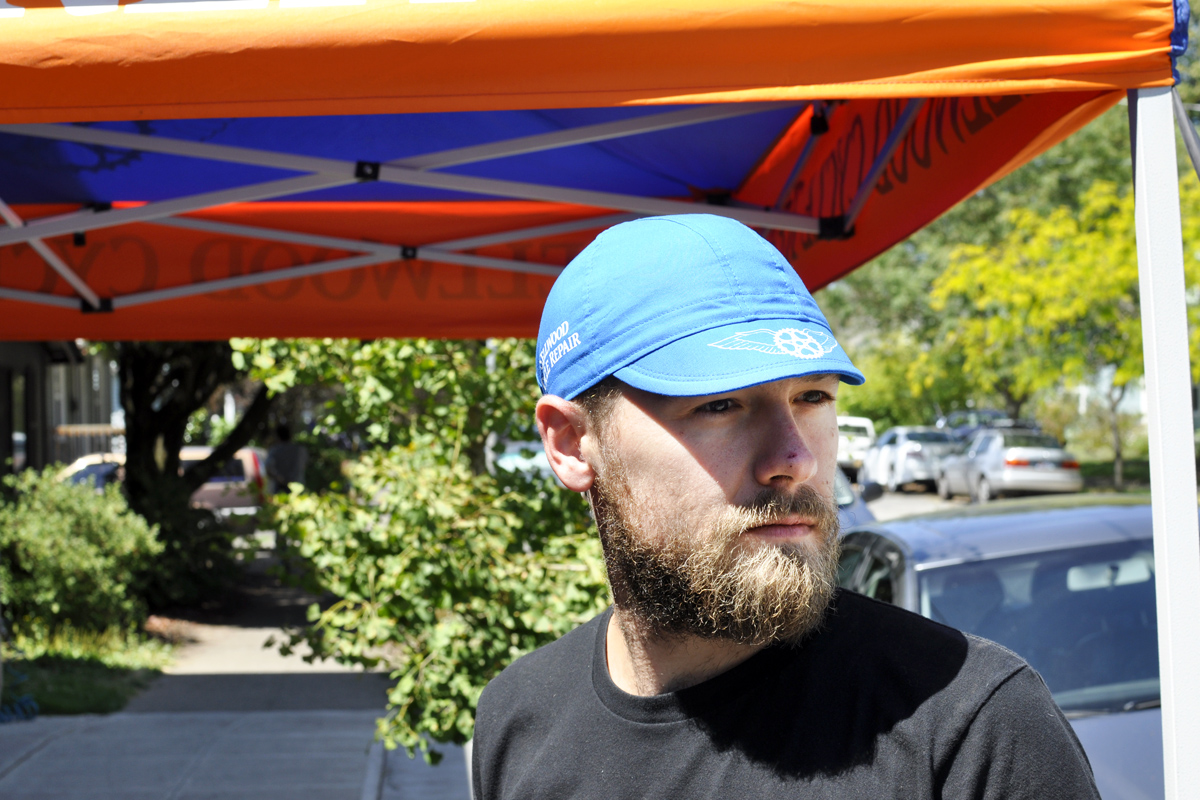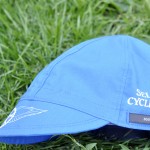 Sunburnt melon? "Just say nah" and grab one of these sweet blue Sellwood Cycle cycling caps from Double Darn. Handmade right here in Portland, Oregon these custom Sellwood Cycle shop hats come in all the necessary sizes and will help shade your dome from the sun's rays. Their unique seven panel design and elastic band will ensure a comfy fit on or off the bike. Just $30 each!
Zebrawood Sunglasses from Cor Surf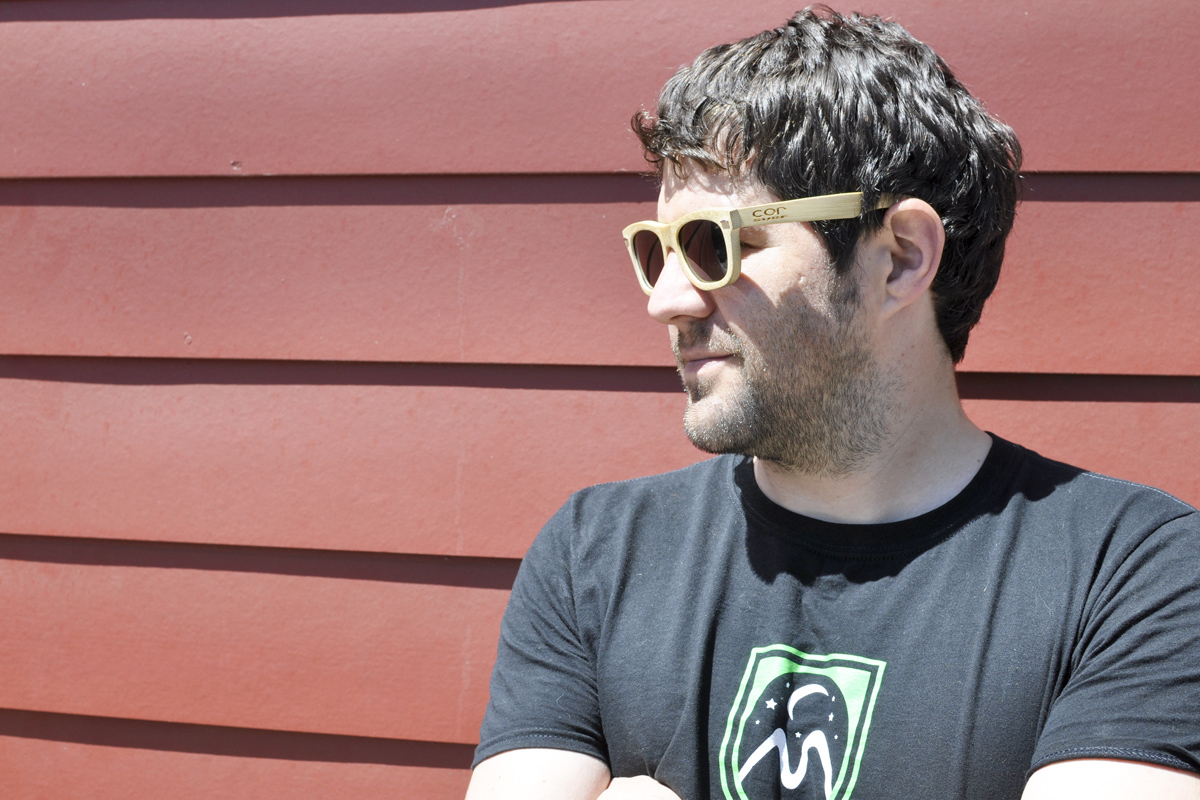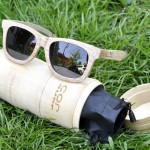 If it's too bright out there, Bro, you should peep our new shades. Straight out of Southern California these wooden sunglasses are sweet. Cor Surf has been making surfboard racks and surf accessories for well over a decade, and being that the owner is cousin to our mechanic, Jake Ryder, we're more than stoked to carry these glasses. Crafted in the timeless "Wayfarer" style, they feature polarized lenses, flexible pivots, and come with an ingenious bamboo case. Try rockin' these babies on your next bike ride to the beach and you'll see why we're so pumped on them. $80 per pair, case included!
Zip-up Shop Hoodies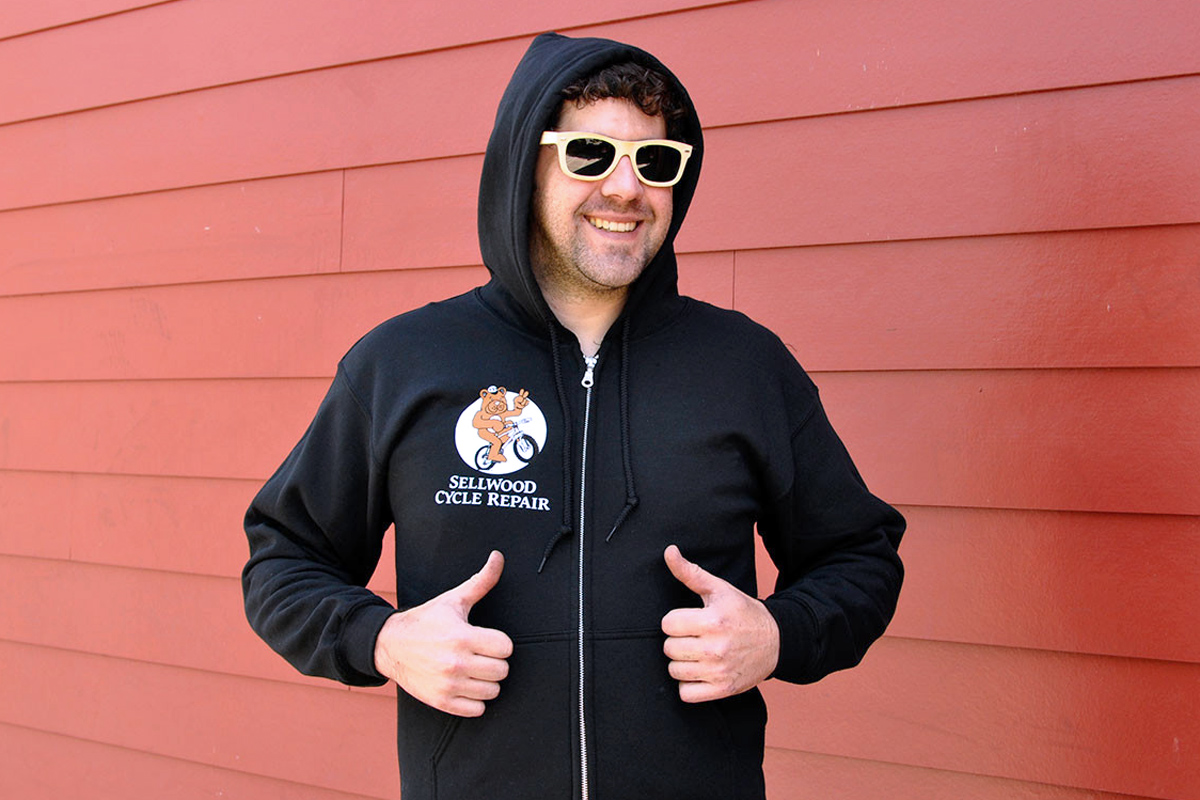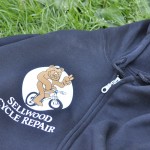 Spinning tall tales of your latest shred sesh around the fire pit is how a lot of us past the time post-ride. The best way to stay cozy when the sun goes down is with one of our new shop hoodies. Made from a 50/50 blend, with a front zipper, and the infamous "Mountain Biking Bear" graphic drawn by our own Nick Makanna. Keep your vibes cool this summer, but don't get too cold. We've got all the sizes in stock… for now. $40 apiece!
Hey, you can even
Buy 'em Online!