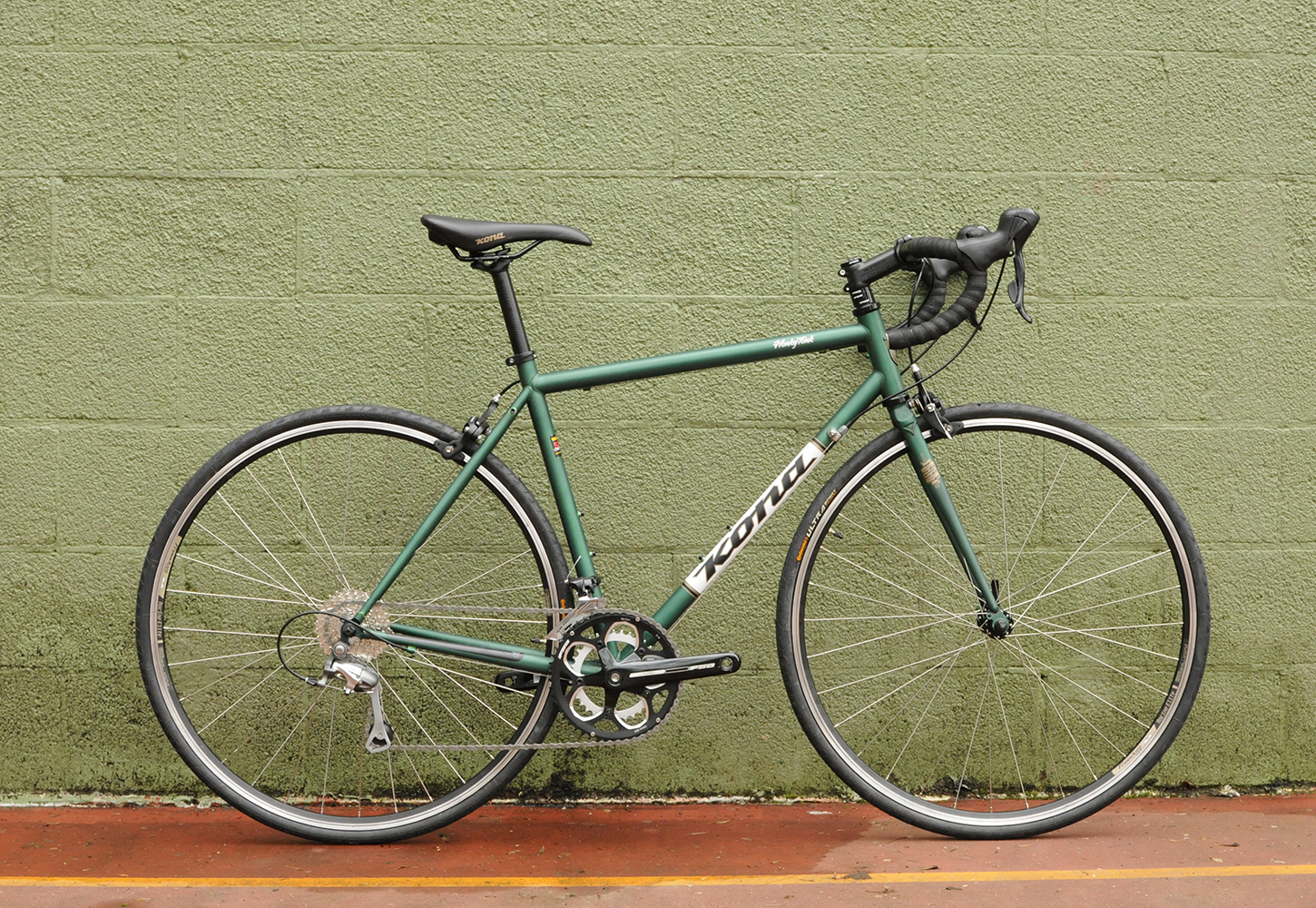 We're really stoked to have just received a batch of 53cm 2014 Kona Honky Tonks, (and one 56cm). They're all brand new out of the box, and because they're several model years old we're offering them up at a killer discounted price of $775 (MSRP is $1075! Daaaaang).
This is a heck of a lot of brand new bike for just $775. Most of you already know that we're huge fans of the Honky Tonk here at Sellwood Cycle. For those  not already in the know this is a steel-framed bike (Reynolds 520 Butted Chromoly) with 700c wheels and a Shimano Tiagra/Sora 2×9 spd drivetrain. Compared to any other brand's equitable steel road bike the Honky Tonk has a surprisingly light and nimble feel to it. The frame readily accepts fenders and a rack for those looking for a solid rain-bike or a year-round commuter.
The best thing you can do is stop by and give the Honky Tonk a test ride to see what all the fuss is about.