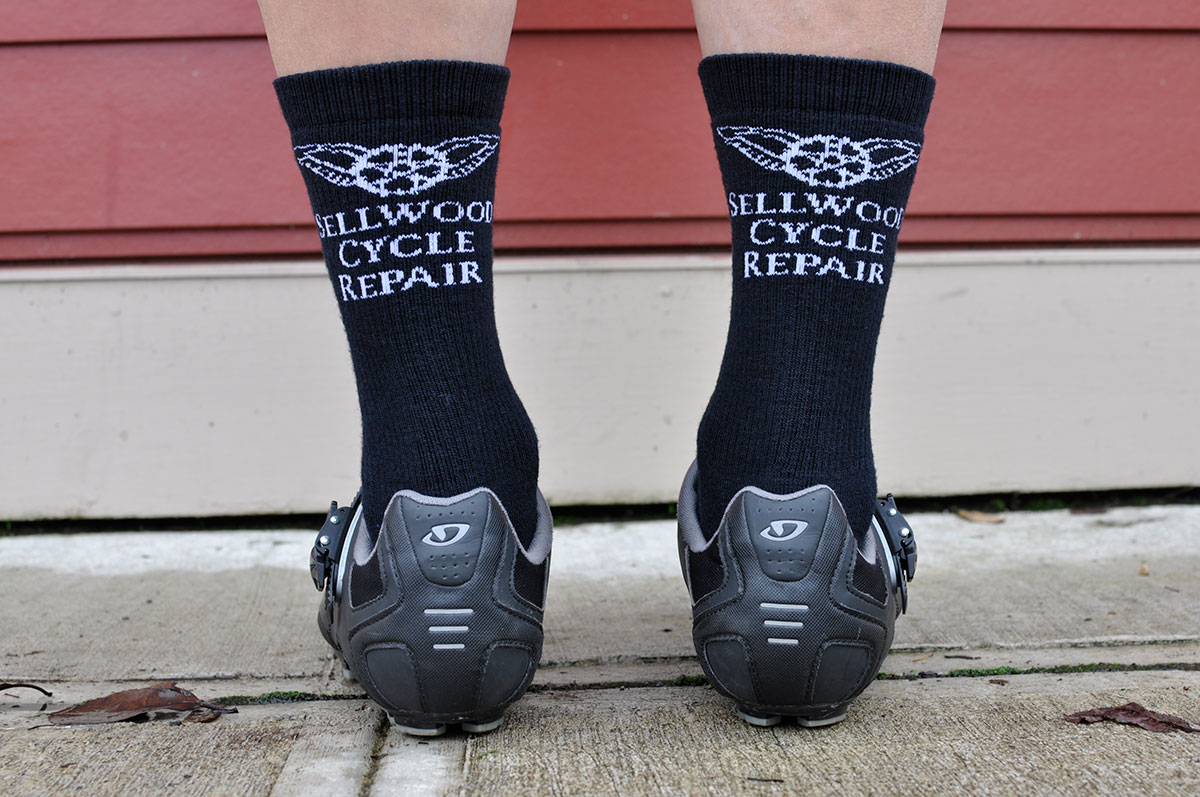 You know what everyone needs? Socks!
Not the variety that comes 12 to a pack, but the high performance, go-fast type of socks made for riding. We just received a large order of these babies in two styles. We've got full size runs of 4″ Aireator (lightweight) and 6″ Woolie Boolies (warm, wool, awesome) in stock and ready to cover your feet.
Defeet makes the highest quality socks, and now that they have our logo on them, they're even better.
Aireator's are $10
Woolie Boolie's are $17
You can pick these up at the shop or email us to place an order. Don't wait too long though, we have a feeling these are going to go fast!
p.s. We're working on an ecommerce site for Sellwood branded merchandise. We expect to launch that sometime this fall.