Recently we got a call from a customer who really liked a handlebar we were selling. In fact they wanted to build an entire bike out of it which is like putting together an entire suit based around a tie. Not that any of us have ever worn a tie (or a suit for that matter), but you get the idea. So while we might not be Fashionistas we ARE a bunch of Wizards when it comes to building rad bikes.
Enter the Kona Unit "Dirt Dropper":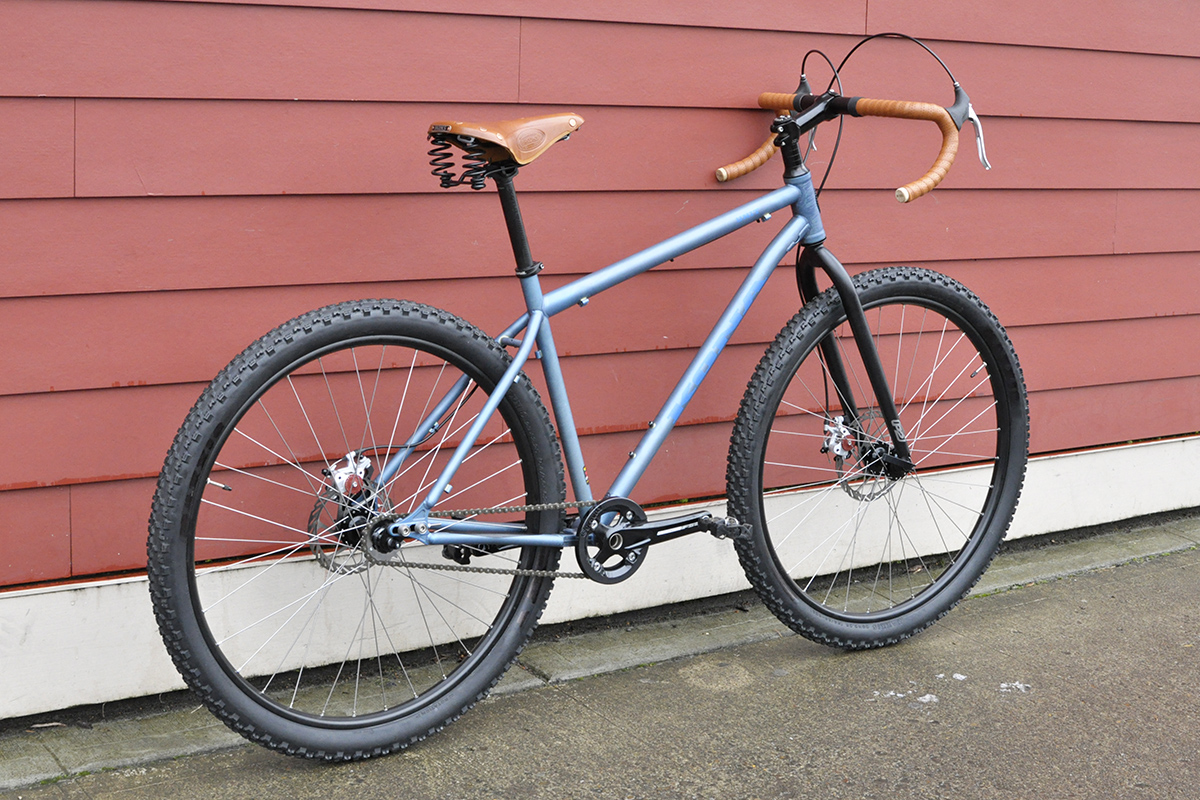 The Unit comes standard as a flatbar singlespeed steel mountainbike. It's a good offering from Kona's lineup. Mix in the crafty mind of Erik Tonkin and it becomes a whole different beast.


The Dirt Dropper makes for a really fun ride especially when it's a singlespeed.  No need to slow down when the pavement ends, and it begs you to put it sideways around every turn. Fast, simple and reliable. An excellent Adventure Cycle! Strap bags to it for the Oregon Outback, disappear on a long distance trail ride, or just shred around the city. Sprinkle on your Brooks creature comforts and it's a real head turner (one you could definitely wear a tie with).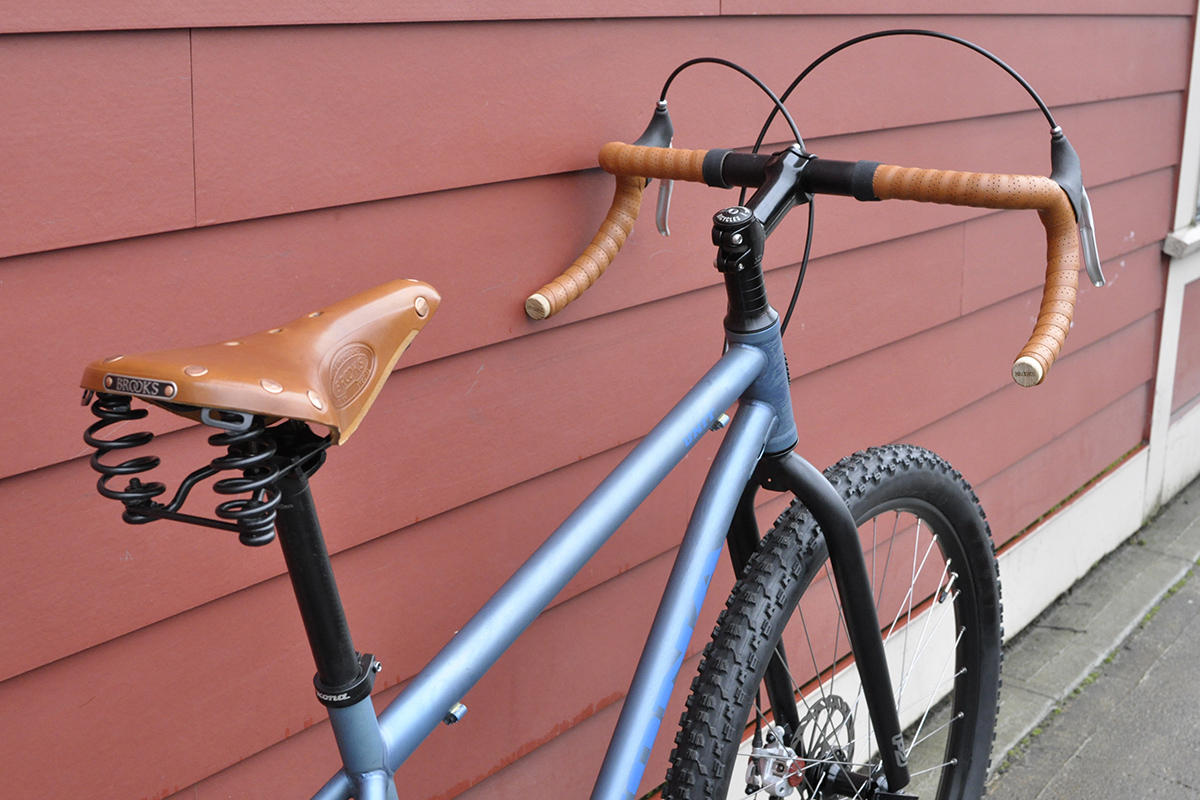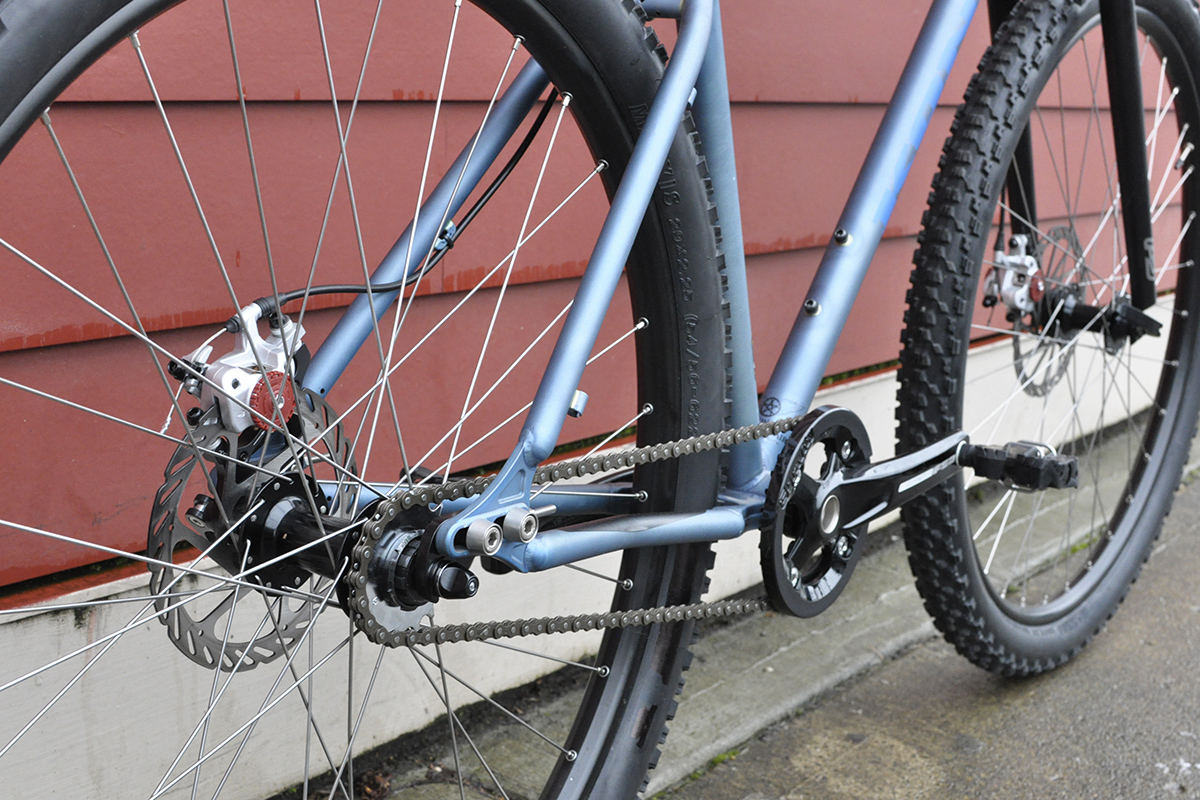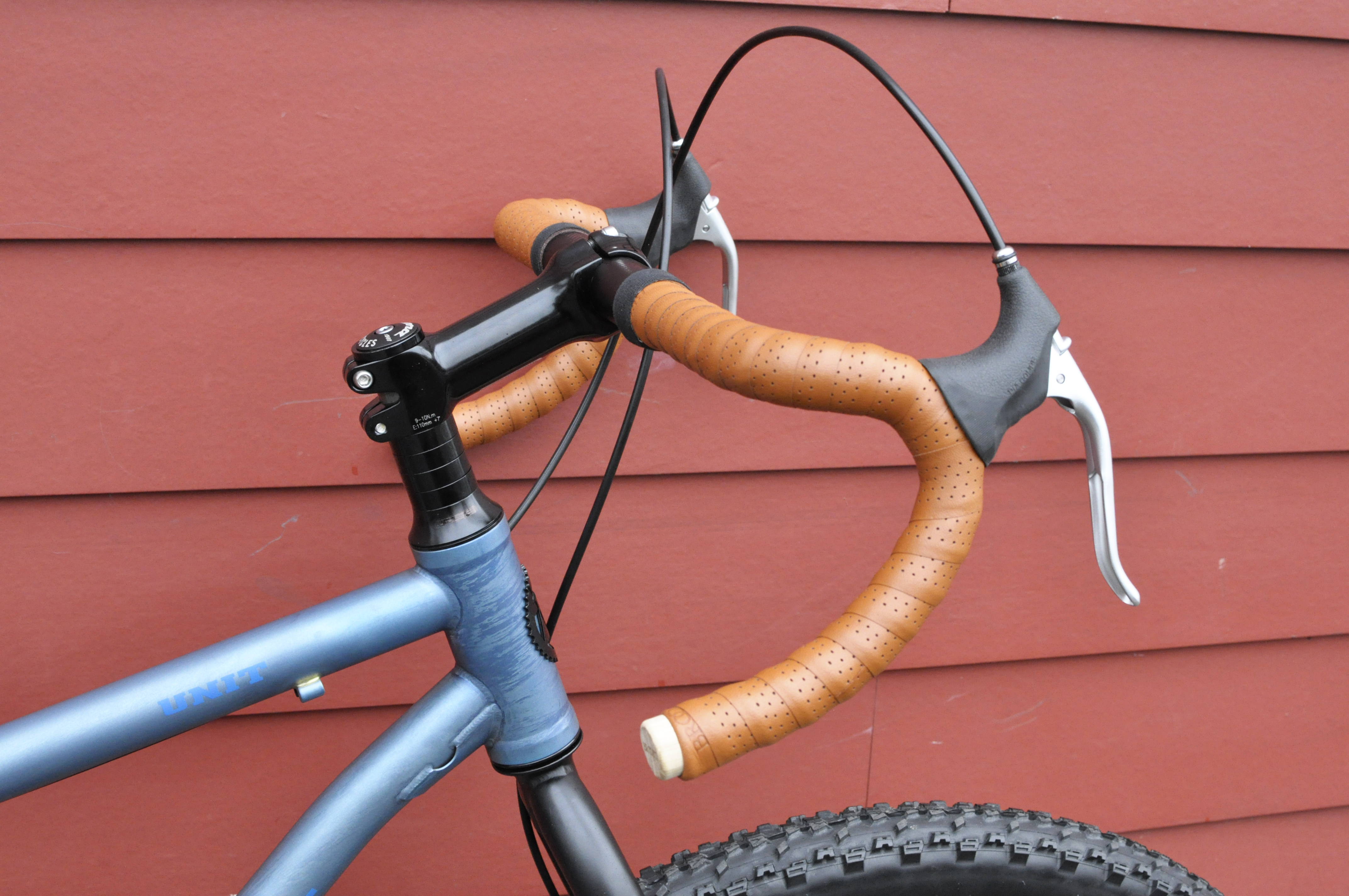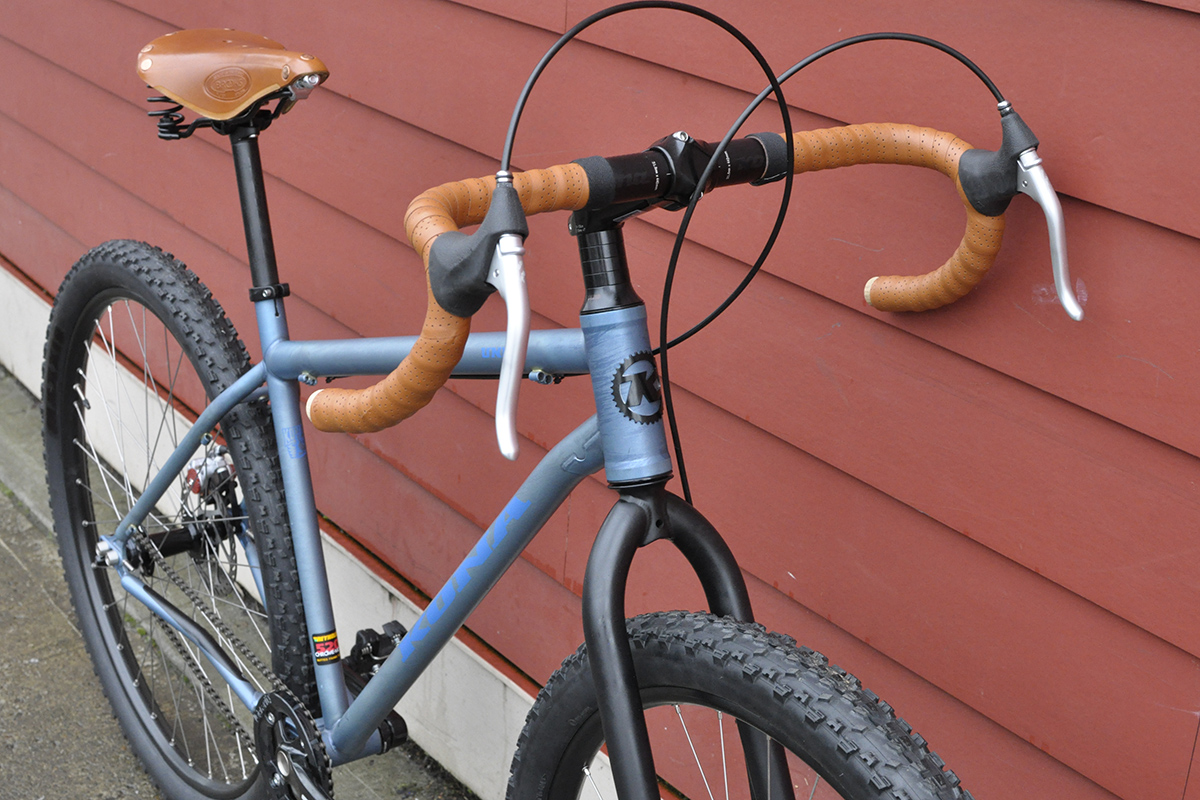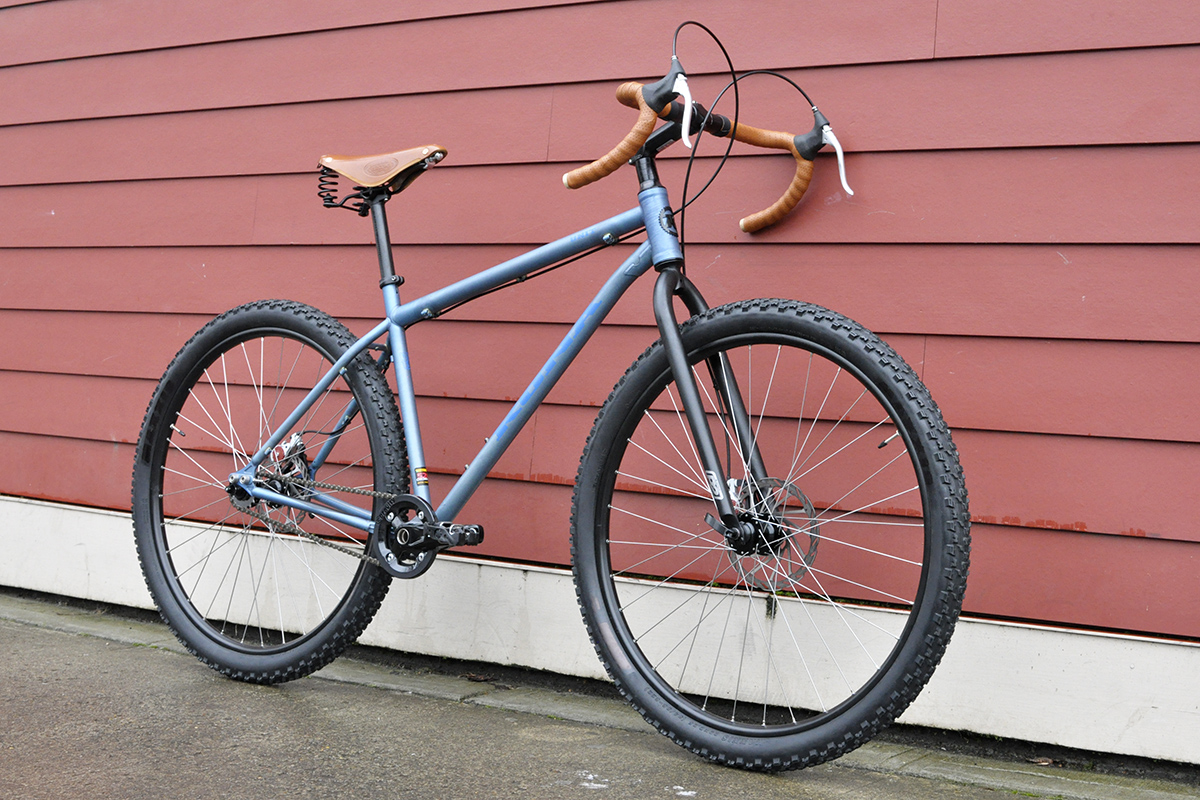 Build Specs:
2014 Kona Unit (Reynolds 520 butted chromoly)
FSA Contact Cranks, Gravity bashguard, FSA MegaXO BB)
Avid BB7 disc brakes (180 front, 160 rear)
Maxxis Ardent 29×2.25″ tires
44cm Kona Wet Bar
Brooks springer saddle and bar tape