The shop is stoked to announce our fall Mountain Bike Demo! We did it in the spring and are ready to do it again. The demo will be Wednesday, September 24th here at the shop (7953 SE 13th Ave, PDX). Guided rides will be leaving for the Riverview Trails at 1:00 PM and again at 6:00 PM. There will be an excellent selection of the amazing Kona Process bikes in stock (definitely worth shredding on if you haven't tried one already), in addition to some Hei Hei Heis and Explosifs.
The demo list includes:
Process 111 (M, L, XL)
Process 134 Deluxe (S, M, XL)
Process 134 SE (XS)
Process 153 (S, L)
Hei Hei Hei (assorted sizes)
Explosif (assorted sizes)
As an extra special bonus we are offering 10% off any new Mountain Bike purchase just by attending the demo, which does include the Medium and Large Kona Process 111's and the Giant Anthem Advanced 27.5 bikes we have in stock (but sorry, it only applies to Mountain Bikes).
So swing by the shop and come shred with us! The Riverview Trail network, for those not in the know, is close to Sellwood and has just the right amount of riding for an afternoon demo. If you haven't been then you have TWO reasons to come!
Let the wizards guide you…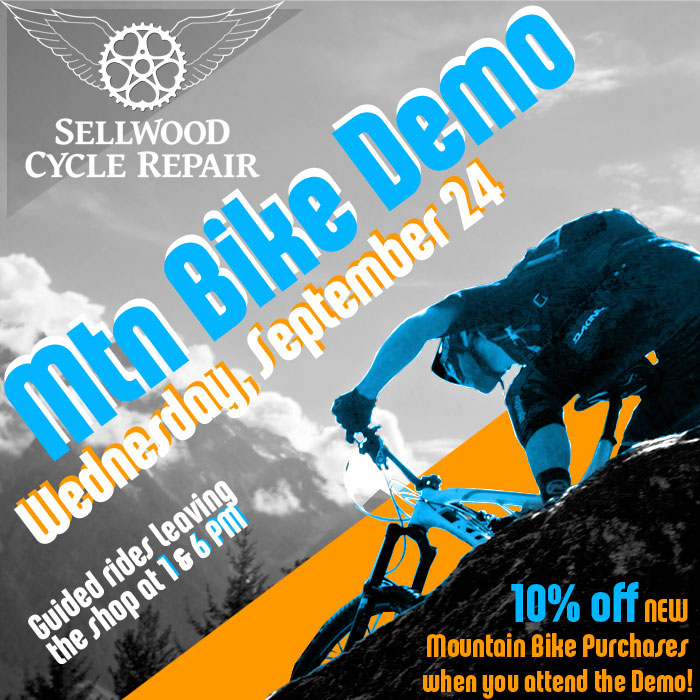 Contact us at the shop if you have any additional questions about the demo!