We would like to offer our best high-fives to everyone who came out and made the LA Sweat Team Ride and Benefit Party the huge success that it was. It's an awesome thing to have so many people supporting rising stars in the women's racing scene. Besides all that, it was a dang fun party too.
For reals!


We had almost 40 folks turn up for the ride which left the shop just as the rain broke and the temps warmed. Our fears of needing snow gear and sleds were dropped in favor of some of the best conditions we could've expected for a Winter day in the Northwest.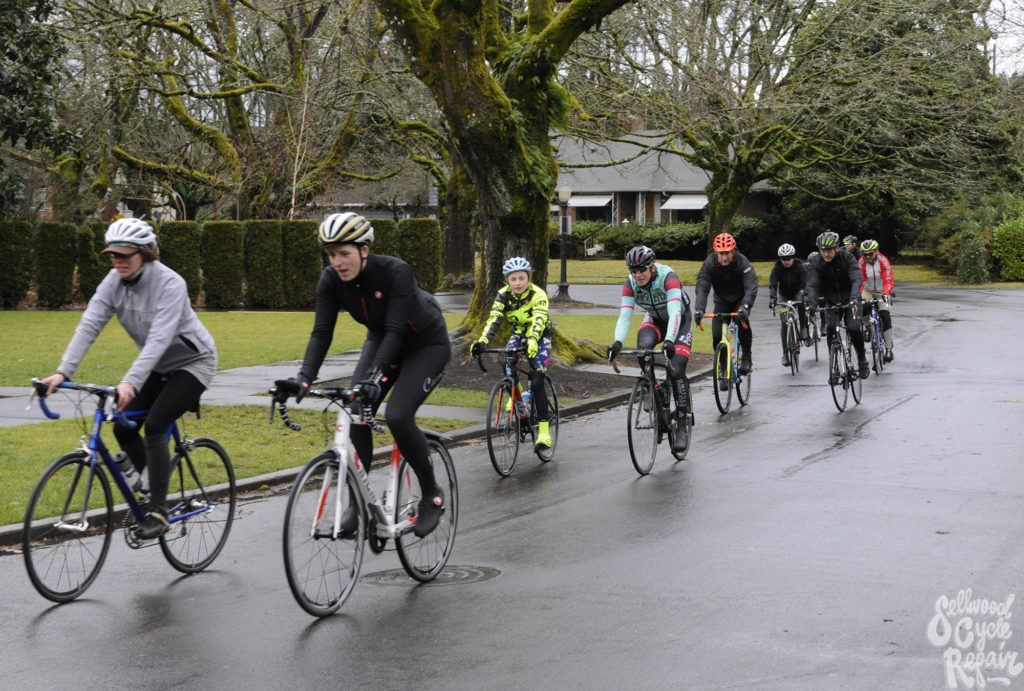 Back at the shop the LA Sweat ladies organized a huge raffle (with prizes from Castelli, Stumptown Coffee, Challenge Tires, Cinelli USA, BikeFlights, TetraBike and more…) and started slinging grips of tickets. Though an obviously popular part of the night was an epic arm-wrestling tournament. They let the guys lead off with the typical grunting and strutting, but when the ladies' bracket started the crowd got HYPED. People toss around the "crushers" tag a lot, but you don't even know about crushers until you've watched these ladies throw down in arm-wrestling.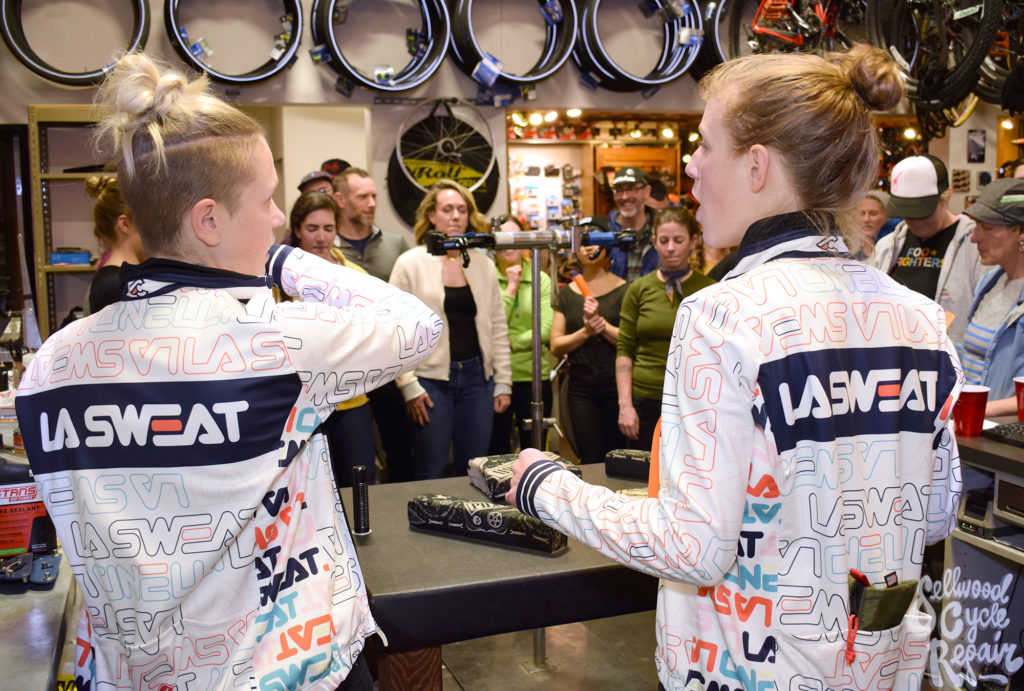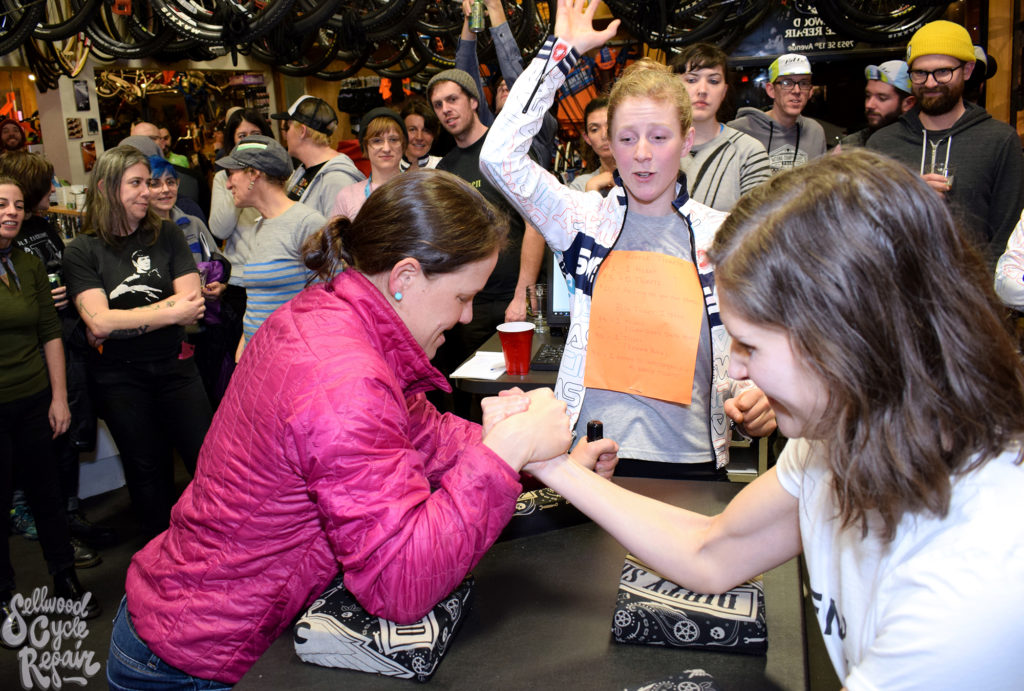 Shoutout to the "Wild Feminist" Tee. While she might not have won the tournament her style was on-point for the night.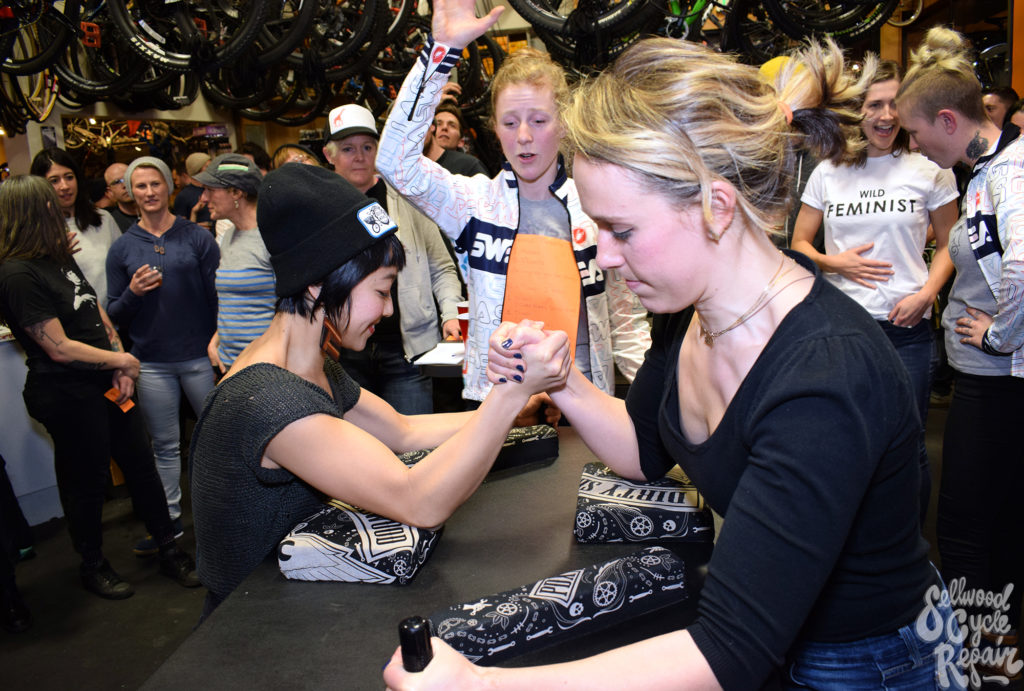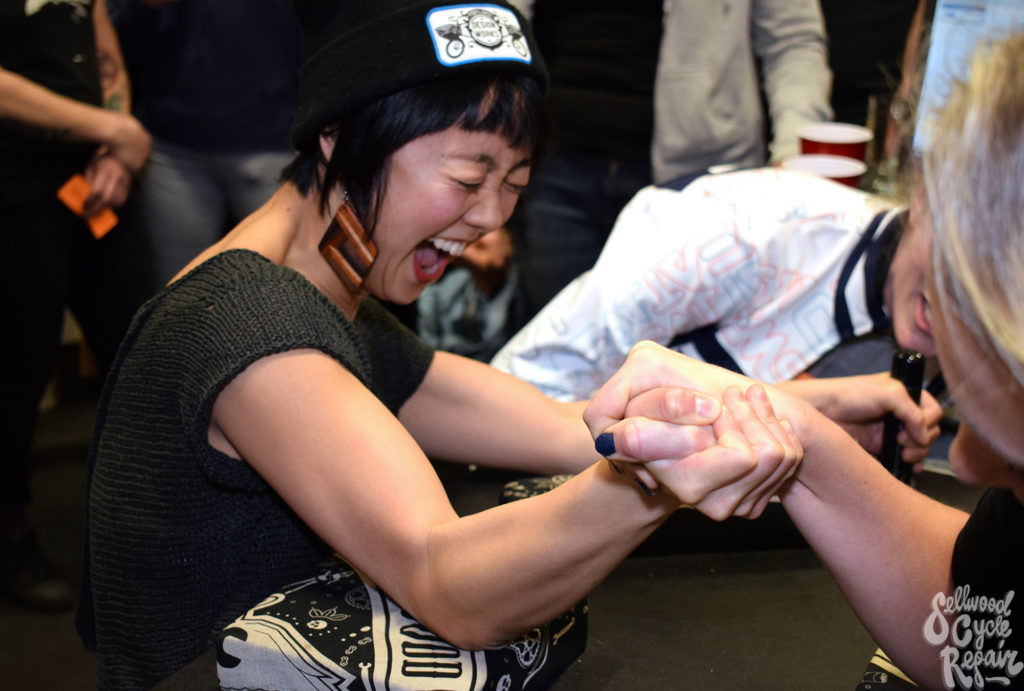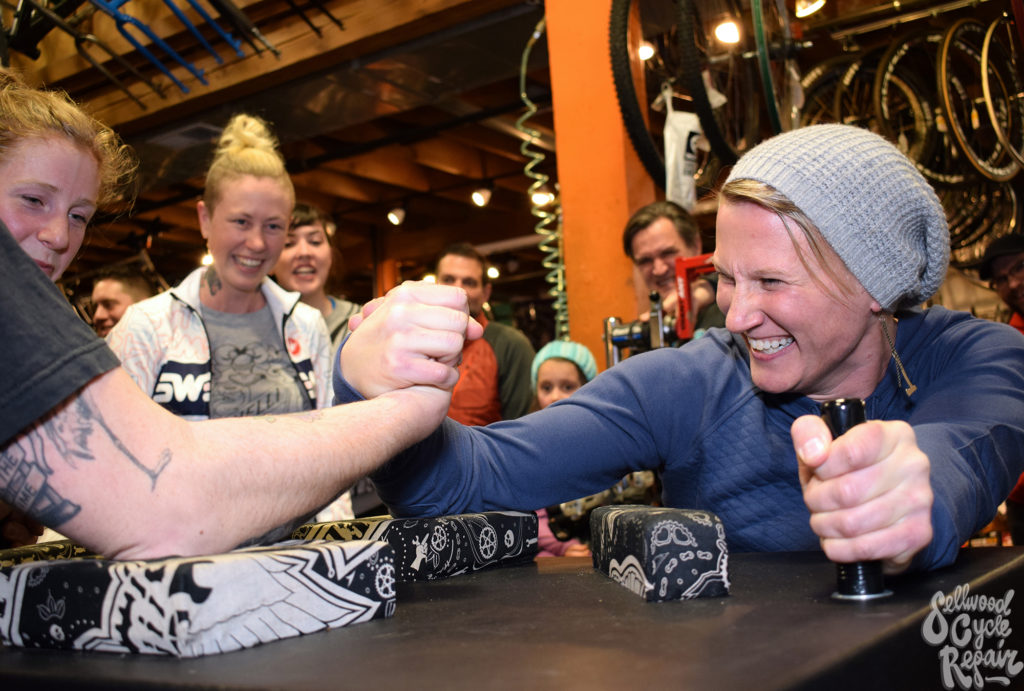 It can be tough to get this much good energy in one place at the same time, but if the packed house was any indication Team LA Sweat has an awesome race season ahead of them.


There were tons of raffle tickets sold during the night. A "wingspan's" worth of tickets for $20 is always a good deal (take note). Darn-near everyone walked away having won something (and some people seemed to win darn-near everything), but the big winner of the night was Peter Koonce of GroupTrail who had the highest bid in the silent auction for this sick complete Cinelli road bike.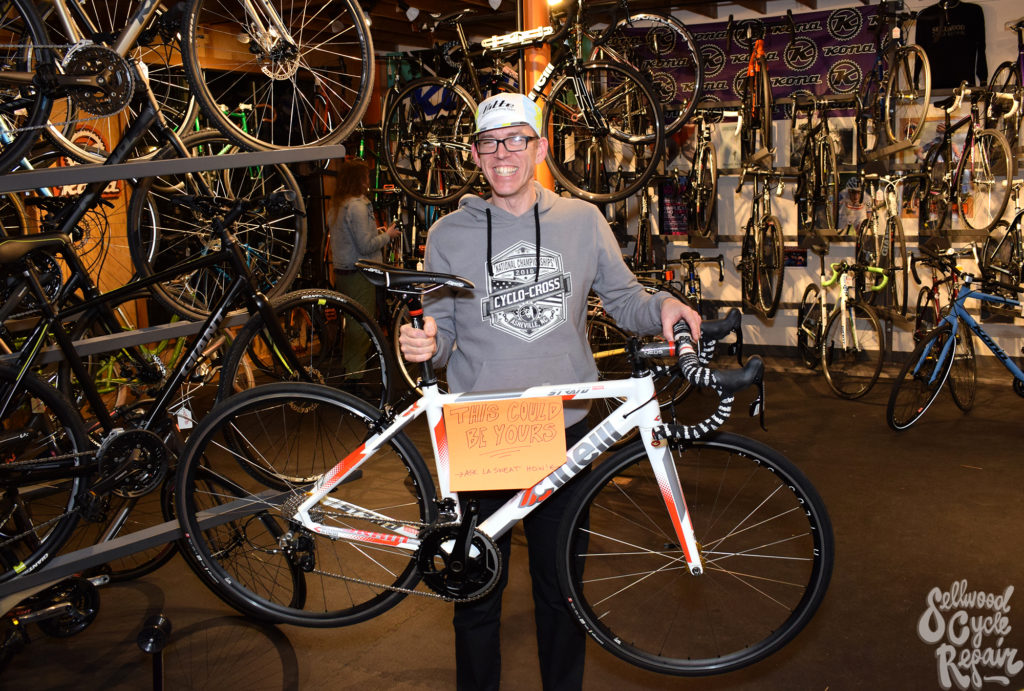 A few more photos from the evening. Thanks again to everyone who came out, supported LA Sweat, bought raffle tickets, and helped lighten the keg. You're amazing!