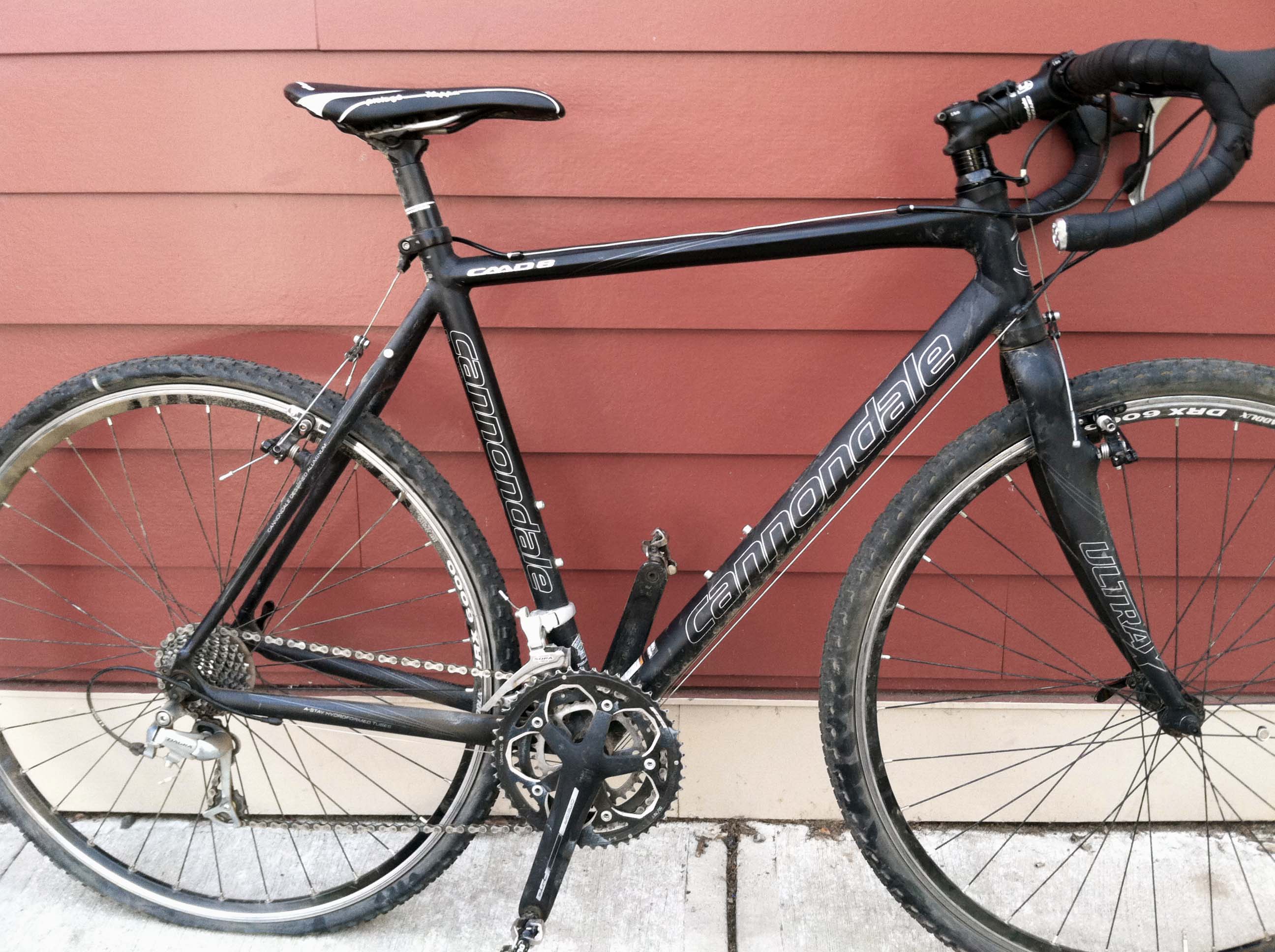 Our mechanic Brad was recently approached by a customer looking to make a big upgrade for the 'cross season currently upon us.  Presented with the choice of going with an all new bike, or blinging out an older Cannondale CAAD8, Brad chose the path of resourcefulness making use of our extensive used parts inventory to make some significant changes to the older ride.
As shown from the first few photos, the bike arrived caked in dried mud and outfitted with a lower-end mixture of Sora, Tiagra, and a weighty FSA triple crankset.  The replacement parts were chosen, utilizing a swath of consignment parts such as the choice Dura-Ace 7800 shifters and rear derailleur, and a consignment HED Ardennes LT tubular wheelset.  Other upgrades include a brand new 'cross specific Shimano CX70 crankset and front derailleur, TRP CX9 brakes, and a pair of new Challenge Grifo tubulars.
Thus the Cannondale CAAD8 has been reborn, shedding an easy three pounds, and emerging a tuned race bike with a smattering of top end components.  This repair is an excellent example of the leaps and bounds that can be made when upgrading using smart choices and good quality used parts, effectively saving both weight and money.  If you want some advice on making upgrades to your own bike, come by the shop some time and talk to one of our mechanics.