Check out this beautiful blue Yuba "Boda Boda"! Yuba created a limited number of these special "Boda Bodas" in the PeopleForBikes colors, and $100 from the sale of each one of them goes to benefit the PeopleForBikes organization. We're  lucky enough to have one in the shop for sale!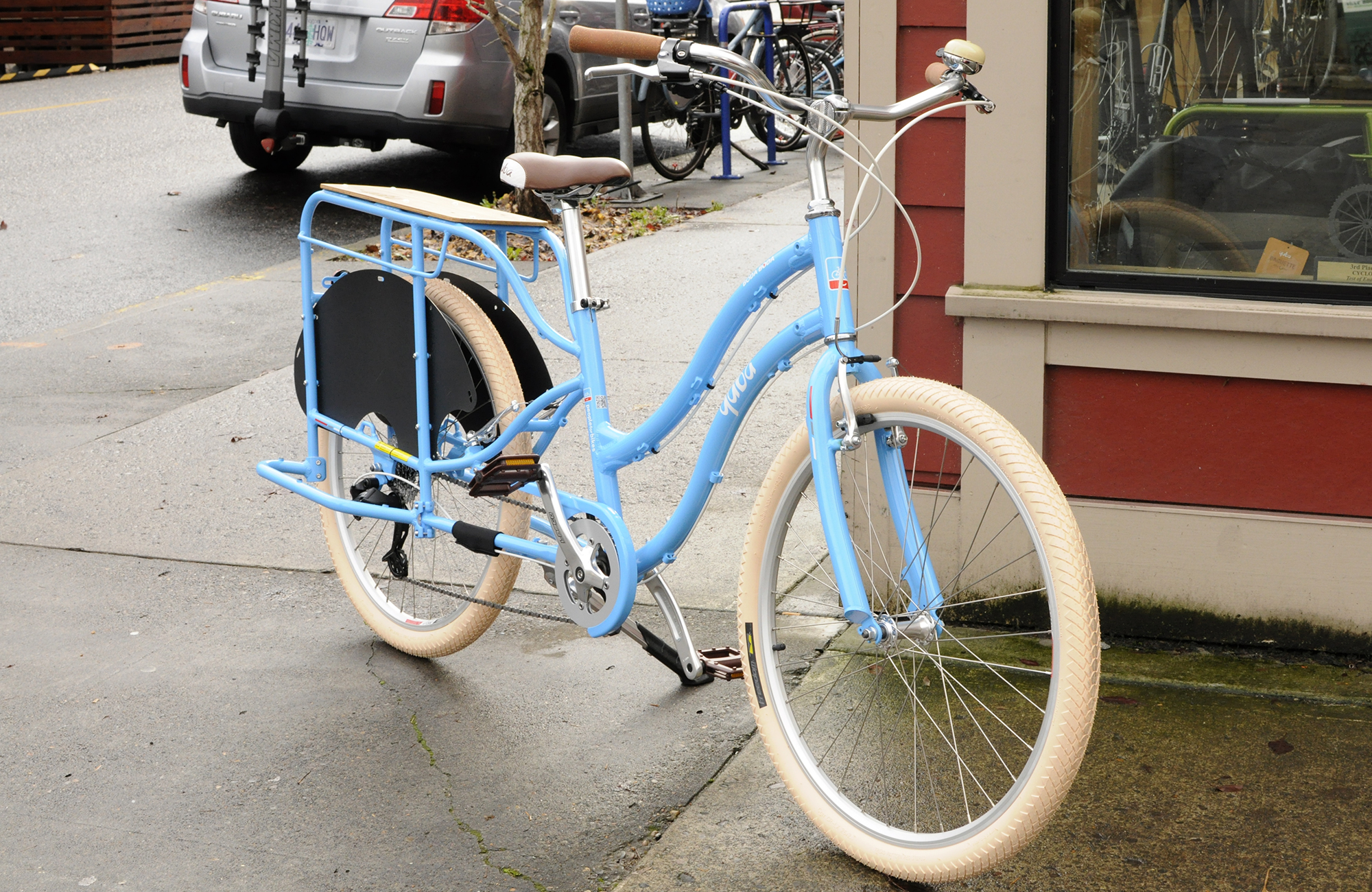 PeopleForBikes is a Community Grant Program that provides funding for leveraging cycling infrastructure and advocacy initiatives for non-profit organizations and local governments across 49 states and the District of Columbia. All that means that the purchase of this fly ride adds a little to the bucket helping make cycling better for everyone nation-wide! Plus you get to look good while you do it. Not only do we think the colors are amazing (really you should check out this blue in person!), but we're pleased to enable folks to give back to such a great organization.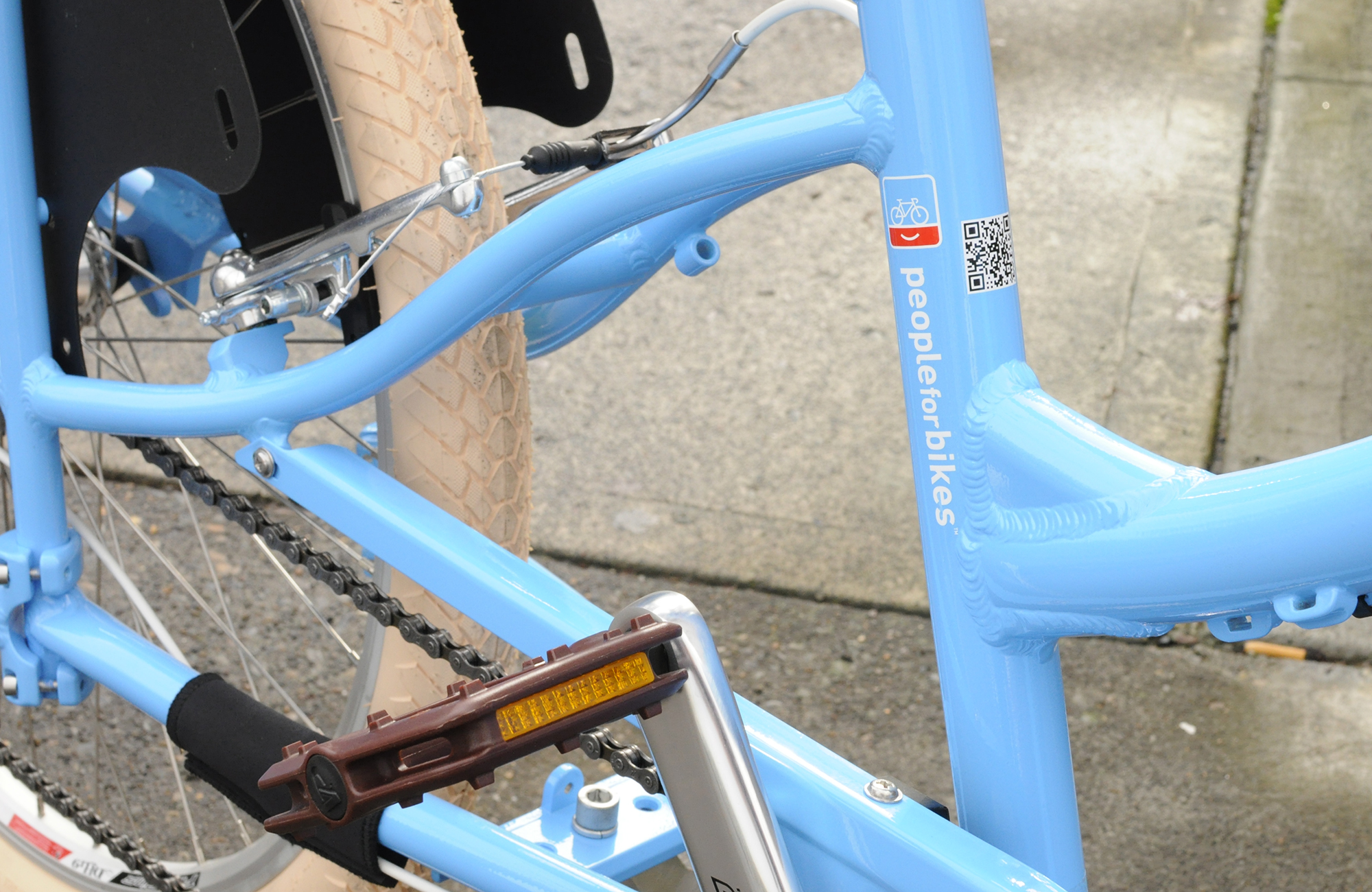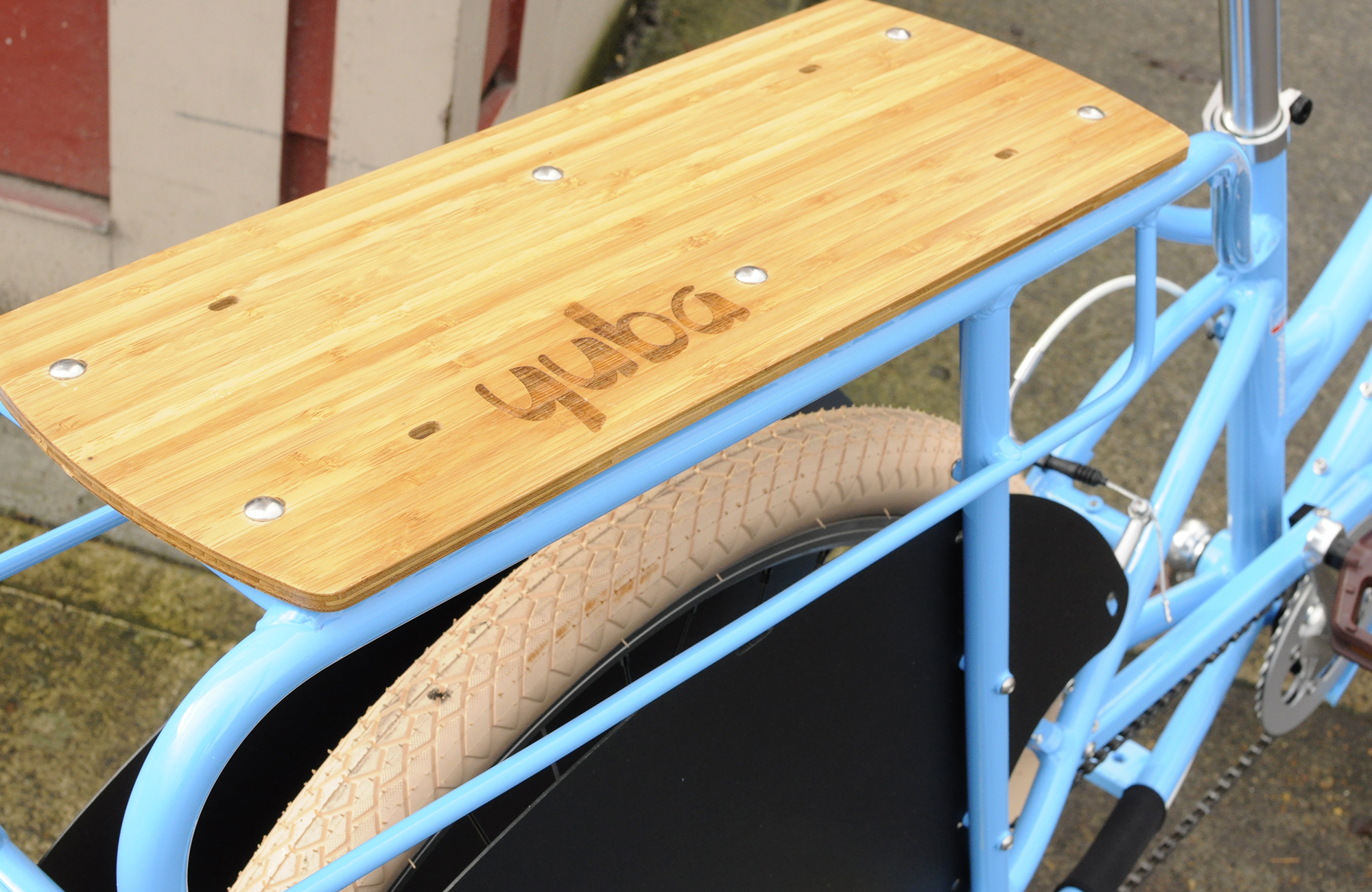 For those not in "the know" we stock a variety of "long-tail" style cargobikes and accessories here at Sellwood Cycle. We love their versatility and convinience. Each one is a great way to get the whole family out cycling. Long-tails can easily be adapted to safely carrying kids on the back, supplies, or groceries back from the store. The Yuba brand comes in the "Boda Boda" and the "Mundo" frame styles to fit different size families and hauling needs. It's only the "Boda Boda" that comes in the cool PeopleForBikes blue though!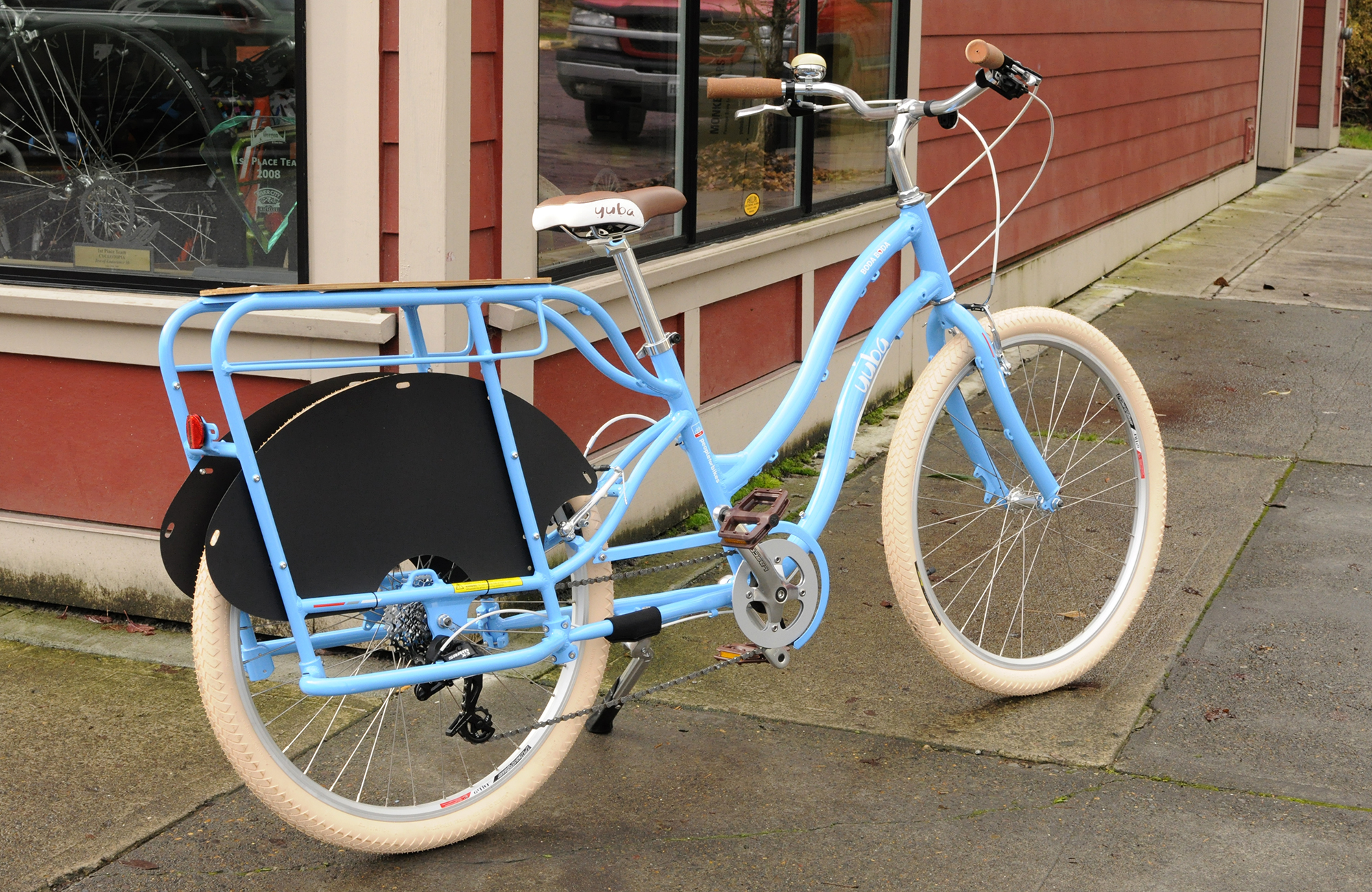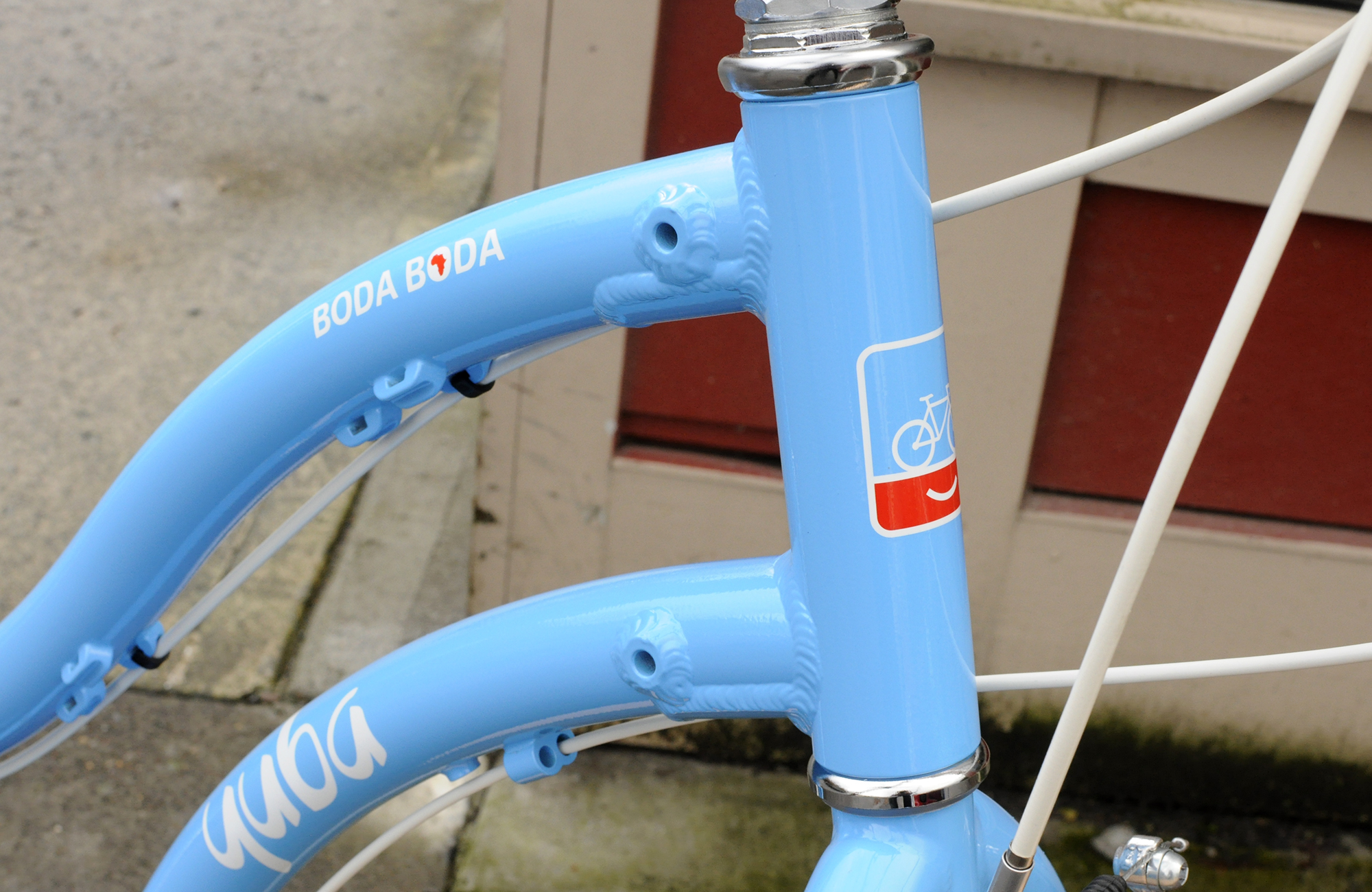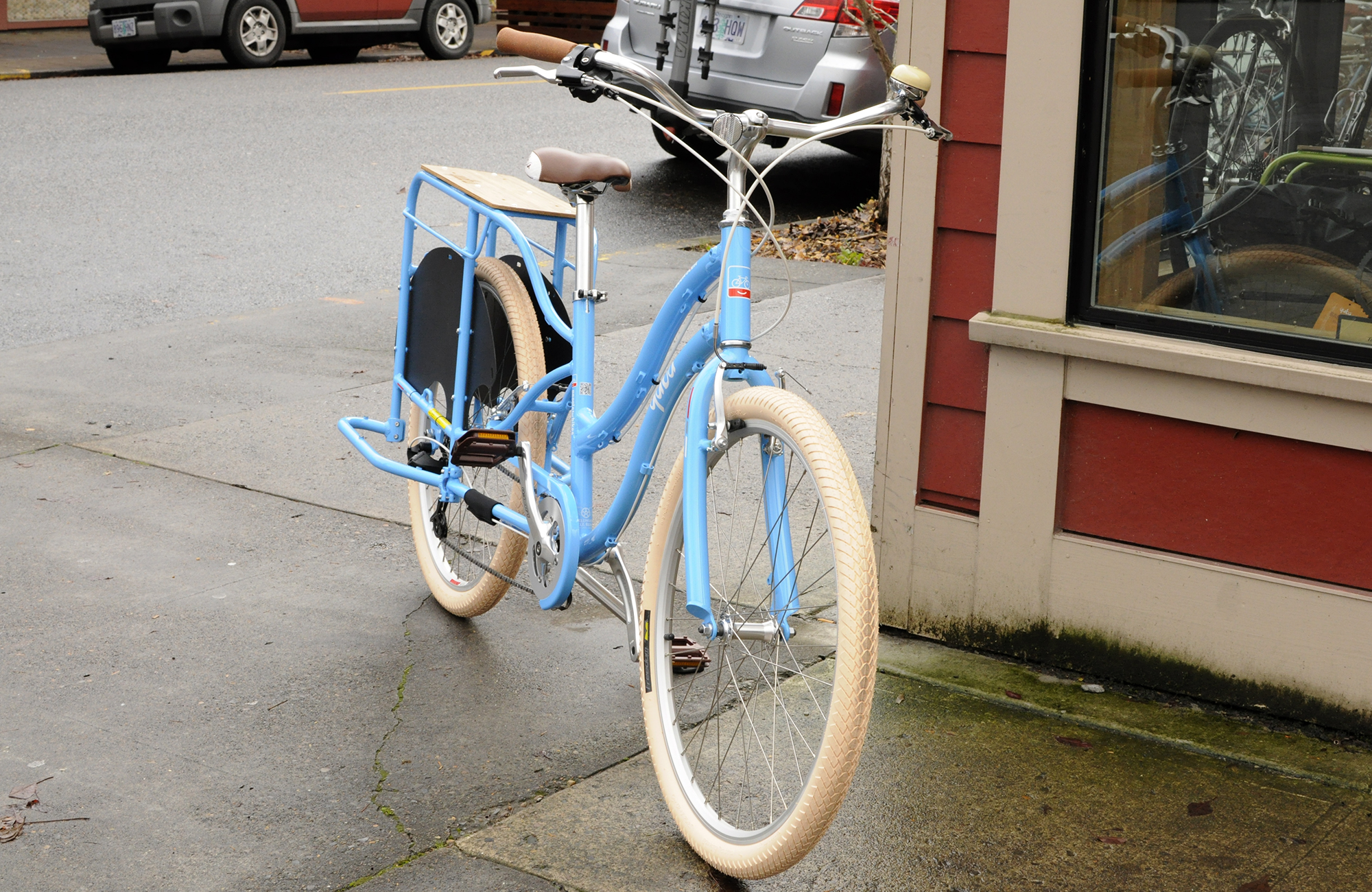 Stop by the shop, take it for a spin, and be sure to ask about our wide variety of additional cargobike accessories! Remember that this PeopleForBikes edition "Boda Boda" wont be in-stock forever!