This summer has been yet another contentious one as Portland continues to struggle with how to cope with it's homeless population. There might not be a perfect solution, but there is hope. One particular organization has been making a difference for arguably the most marginalized group: the homeless and transitional youth of Portland.
Positive change has to start somewhere, and it seems p:ear is leading the charge.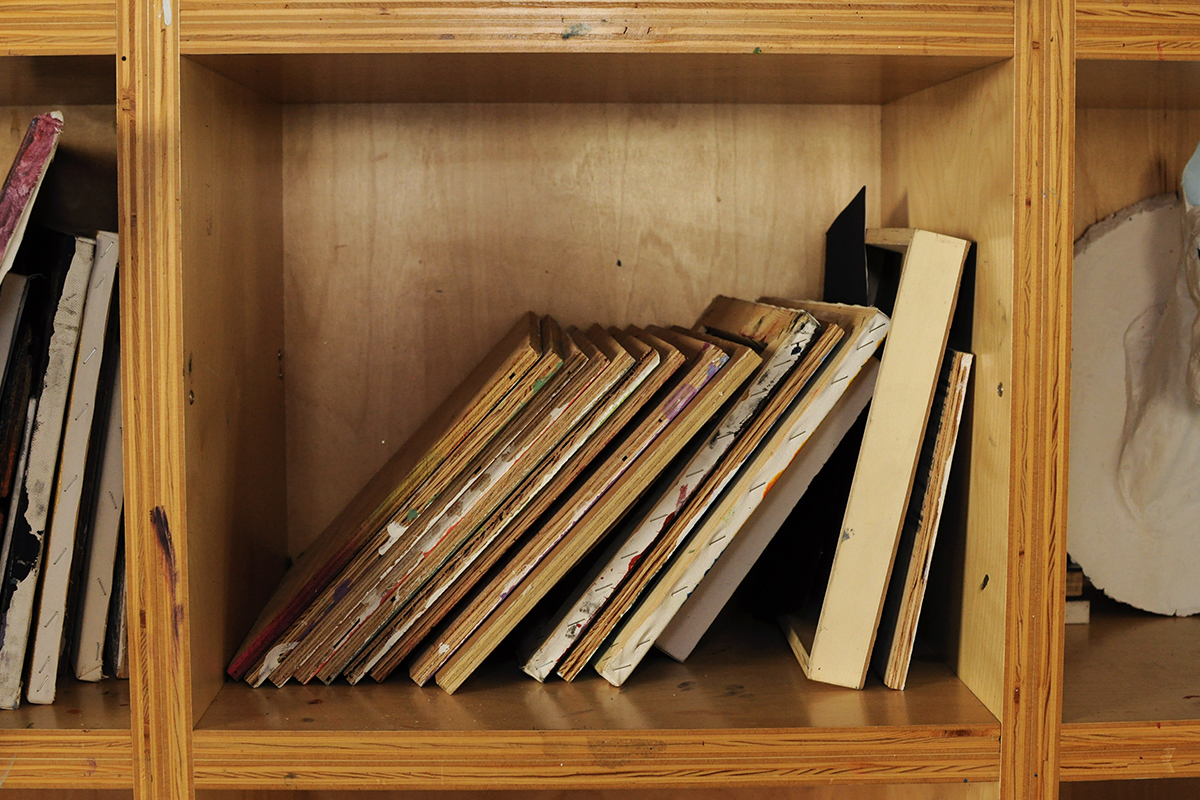 For those not familiar with p:ear they provide mentorship for youth ages 15-24 in their downtown location. They have created a safe, positive, space for youth to find  inspiration and education through their art programs, music, skill sharing, and recreation opportunities. They also provide real-world job training in their Barista School which serves coffee from their walk-up window on NW Flanders St. The space itself is truly visionary and worth experiencing. P:ear regularly has jam sessions in their music room, extraordinary art adorns the walls, and they frequently host art shows in their gallery space.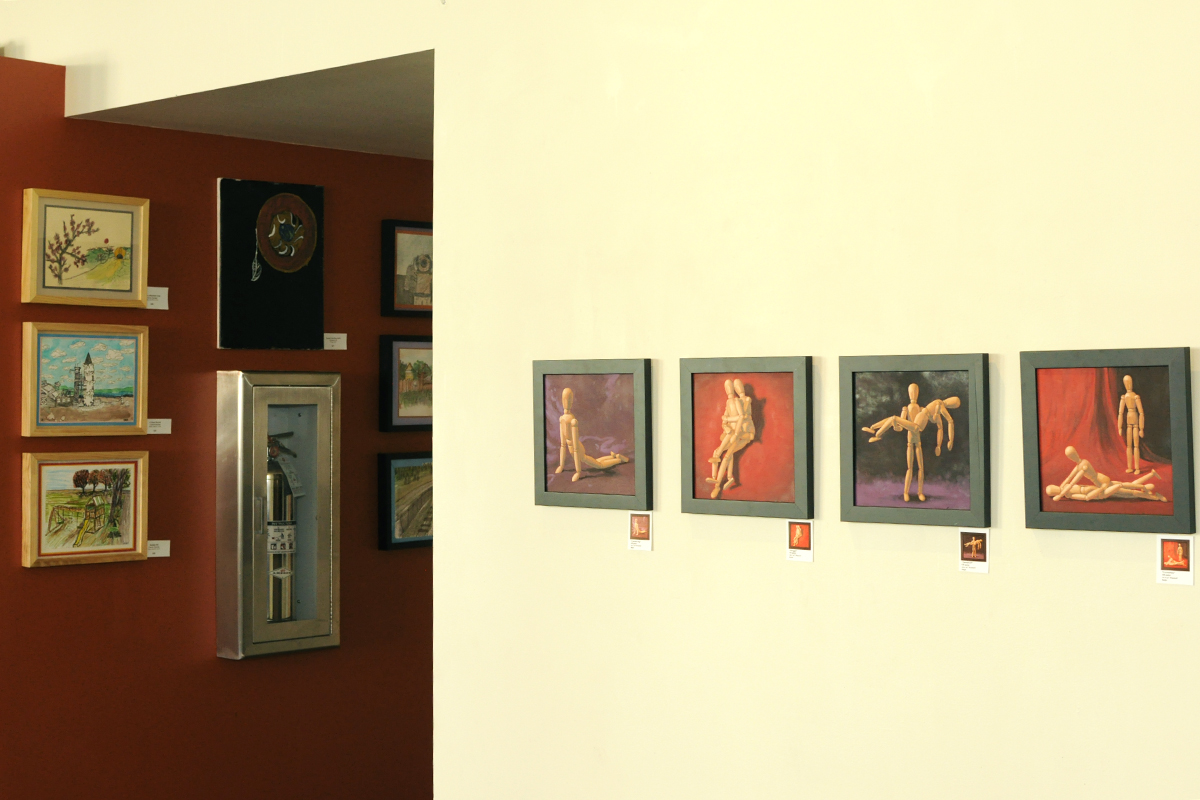 Sellwood Cycle has a deep appreciation for the work that p:ear does and we've been honored to provide cycling team sponsorship and bicycle maintenance. So when their Transition Coodinator and Wilderness Programs Director, Nate Engkjer, approached us to help start up a Bicycle Mechanic School at p:ear we were all in.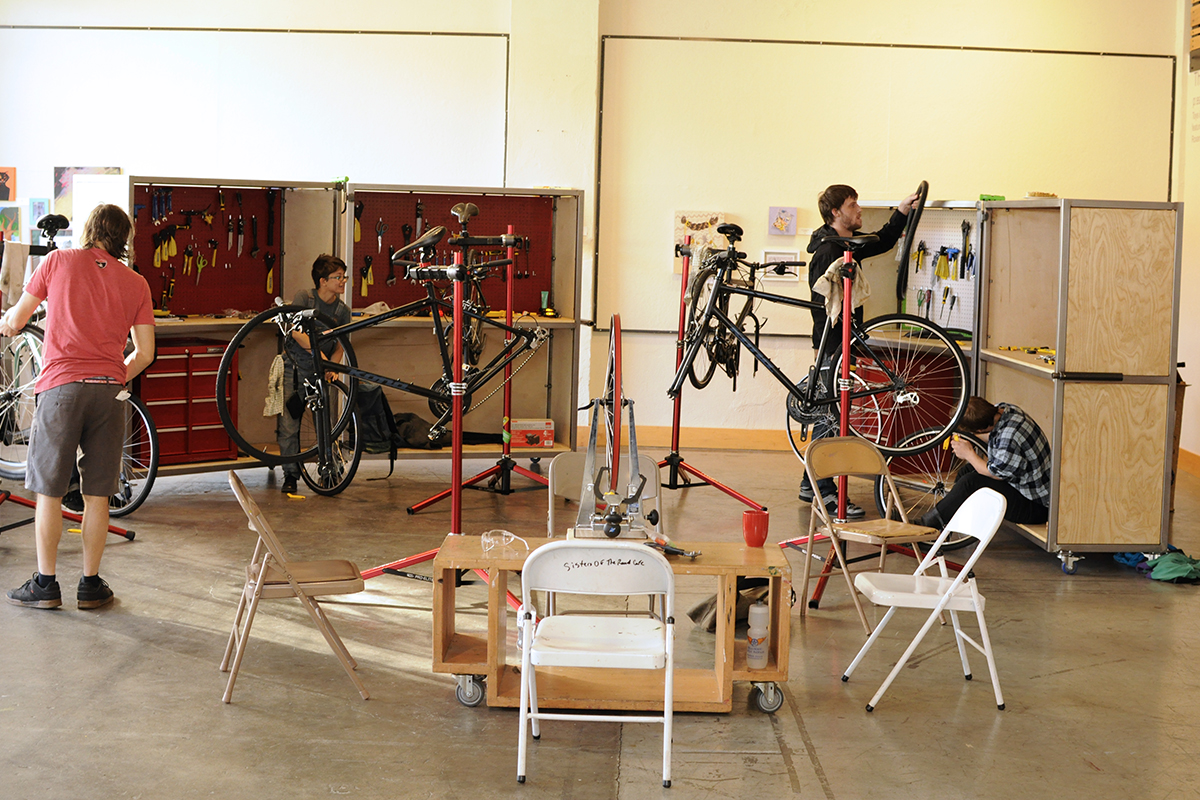 P:ear already had the space, we just needed to help convert it into a bike shop (something we know a thing or two about). We began by designing and building mobile workstations. Pace and Jake collaborated on a design concept of portable, self-contained, secure, bicycle mechanic workbenches.  After creating a solid concept the guys set to work building them, quite literally, from the ground up.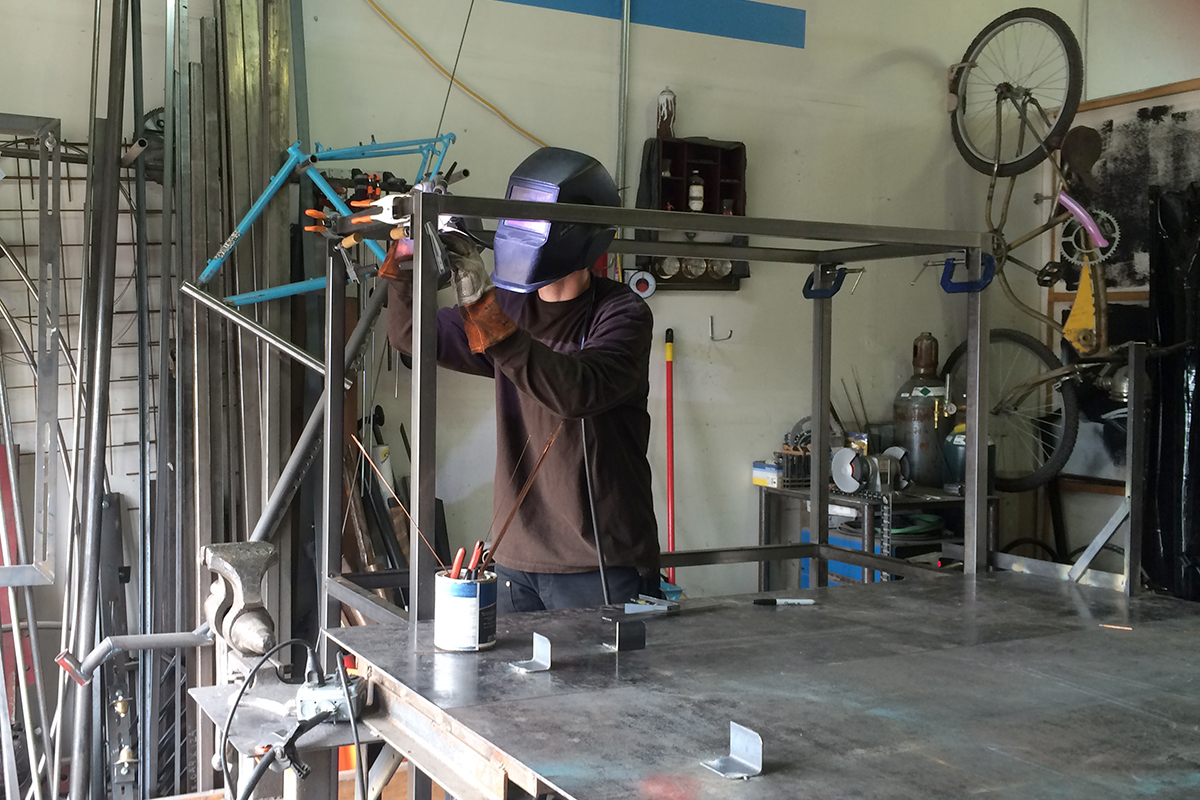 Jake fills many of his ours outside the shop running a fabrication studio where he creates custom cargo bicycles and furniture. Phase one of the construction went to him as he fabricated the steel frames for the workstations.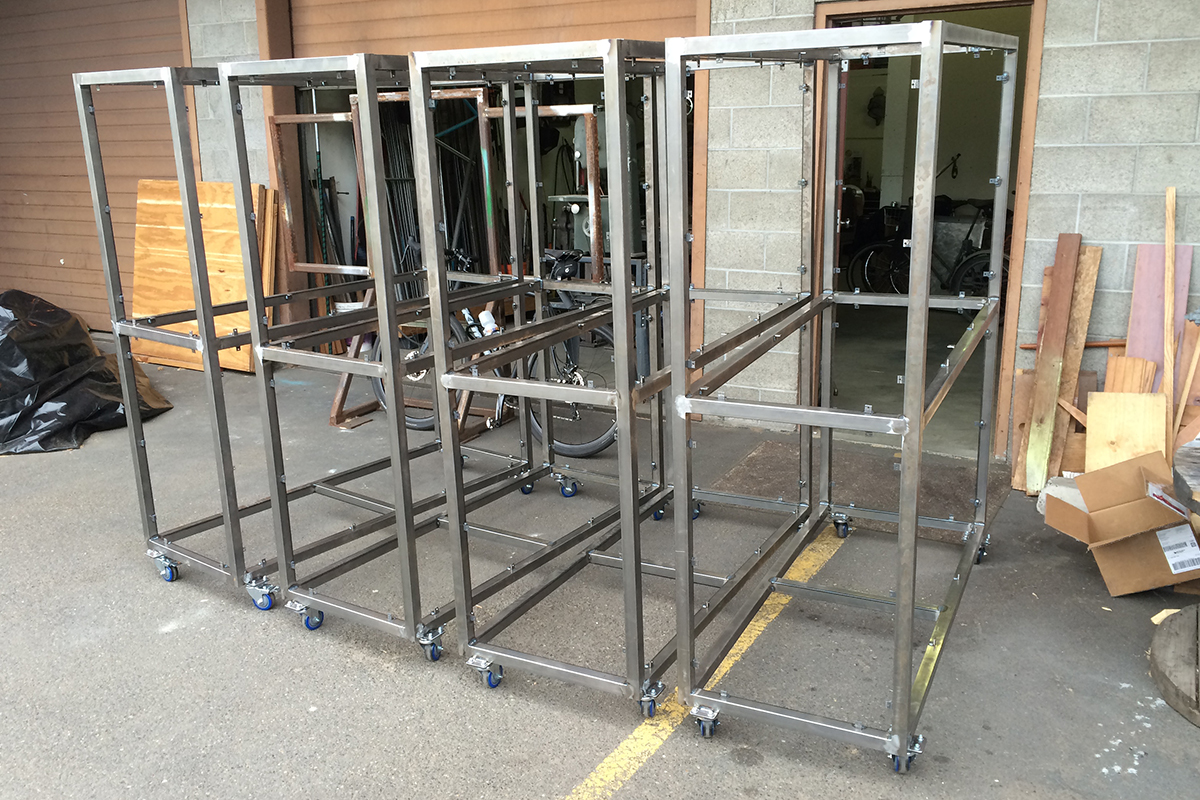 Pace devised an ingenious way for the workstations to hinge open using u-locks as hinge-pins and a locking push-bar across the front. Pace and Jake worked together to finalize all of the hinges, handles, and double check the overall alignment.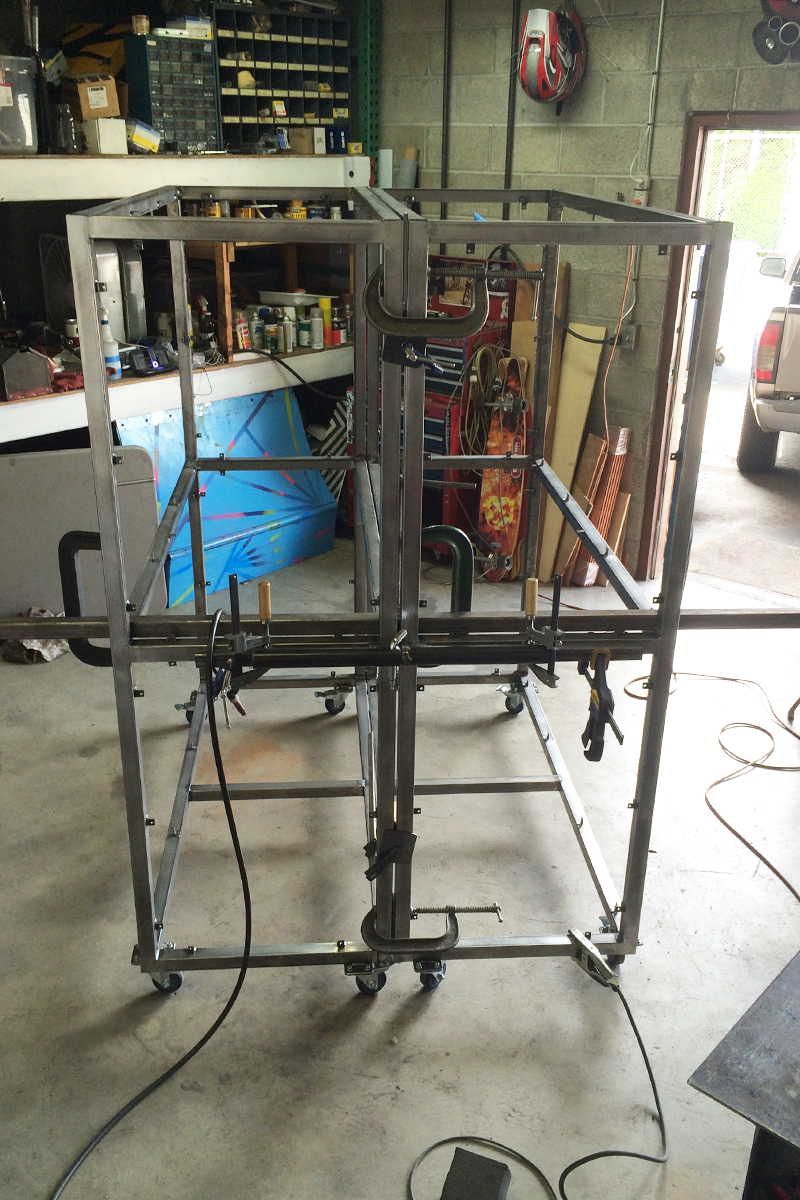 Next the frames were transported from Jake's studio over to Deform NW who generously lent us the use of their industrial paint booth so Pace could clear-coat the steel.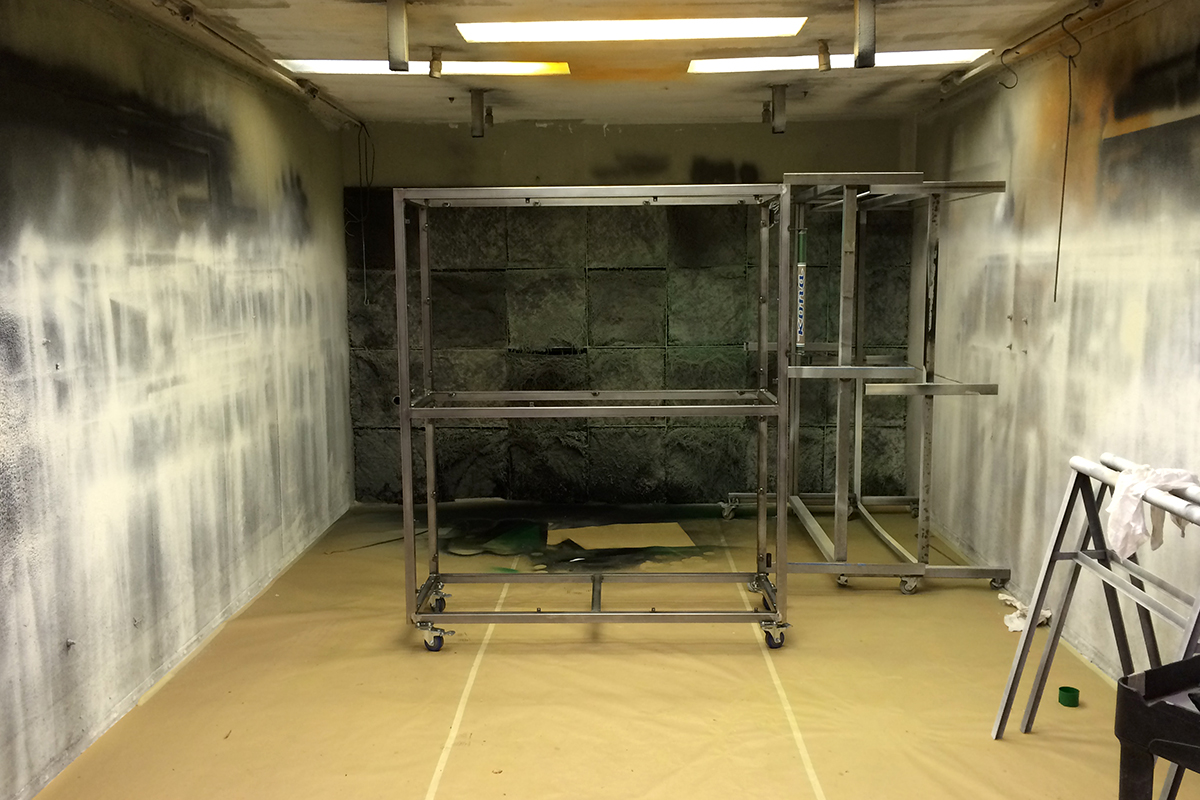 Once clear-coated Pace took the frames to his woodworking studio where he created all of the sides, and working surfaces of the benches. The plywood sides really brought the benches together by creating a simple and approachable design aesthetic, while functionally keeping the contents secure.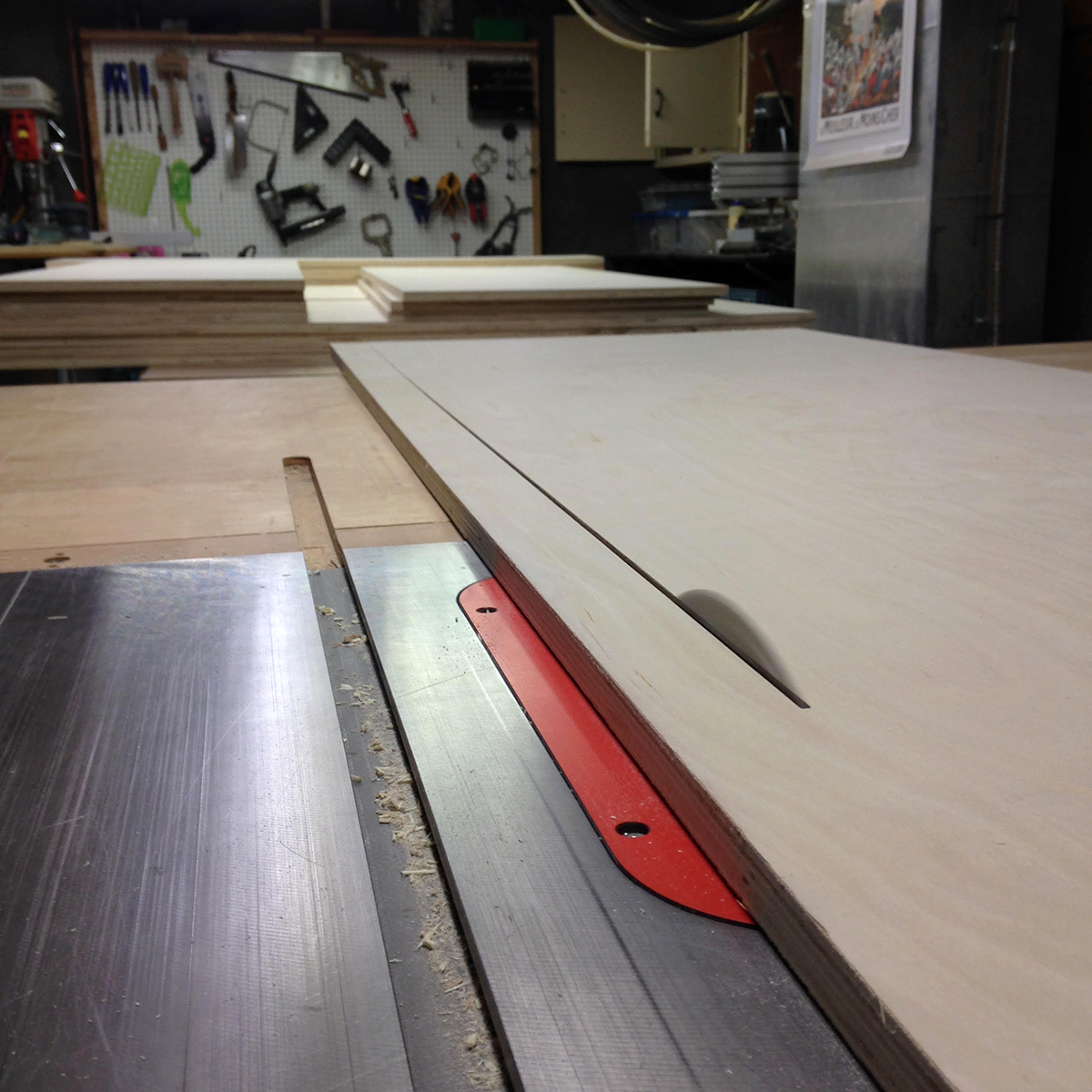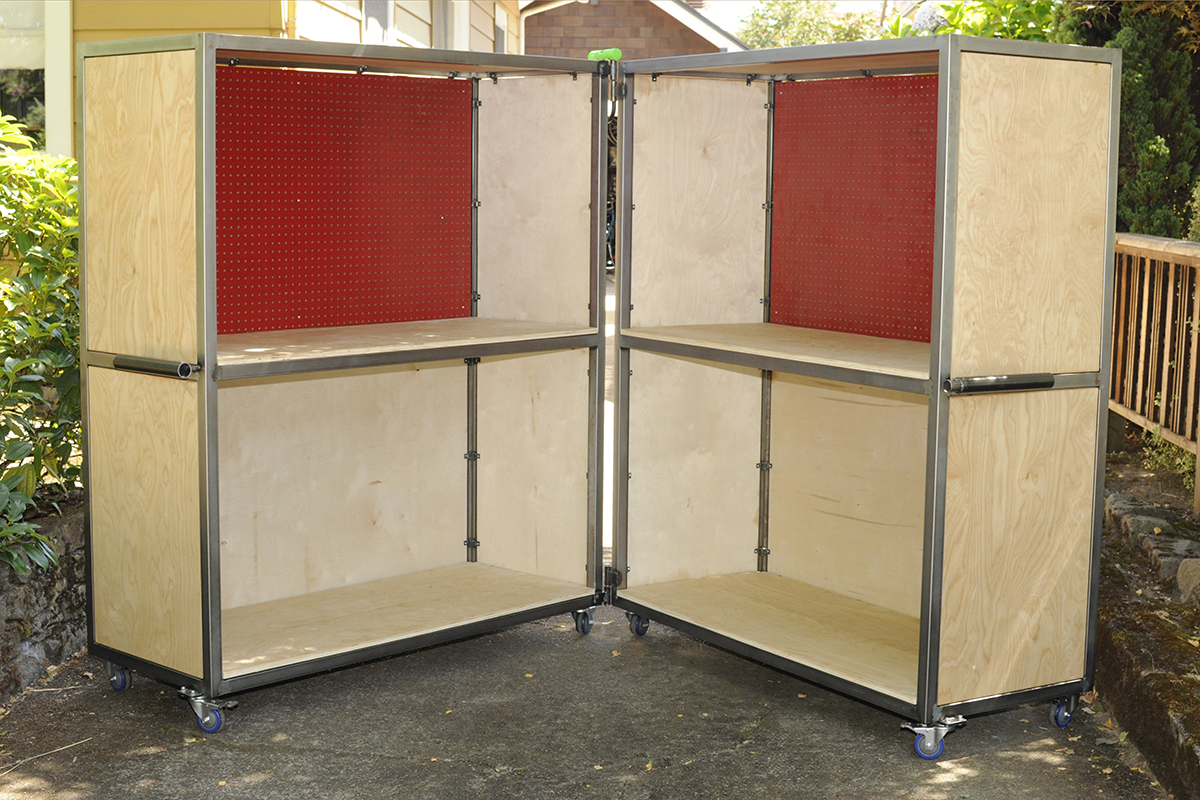 As much as we were able we used reclaimed materials on the benches like the industrial pegboard to hang tools, or the bicycle frame handles, and even the hinges use extra tubing from one of Jake's cargobike builds.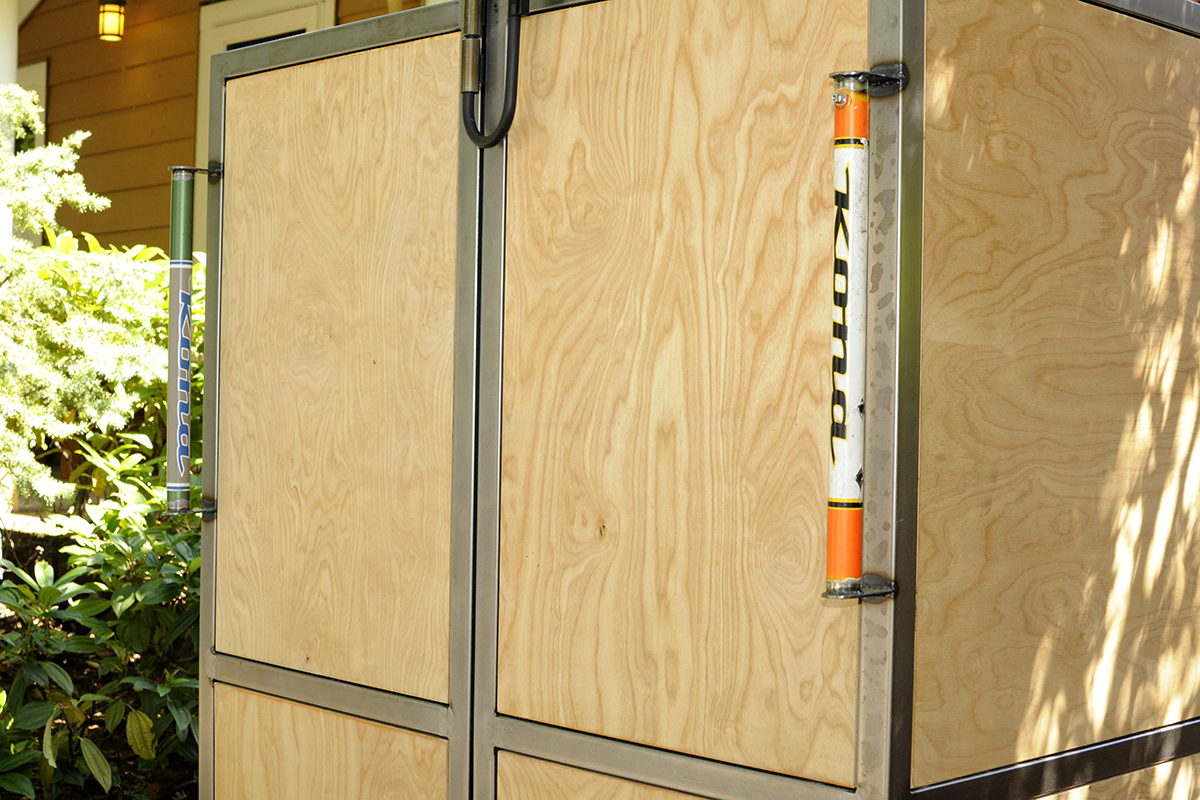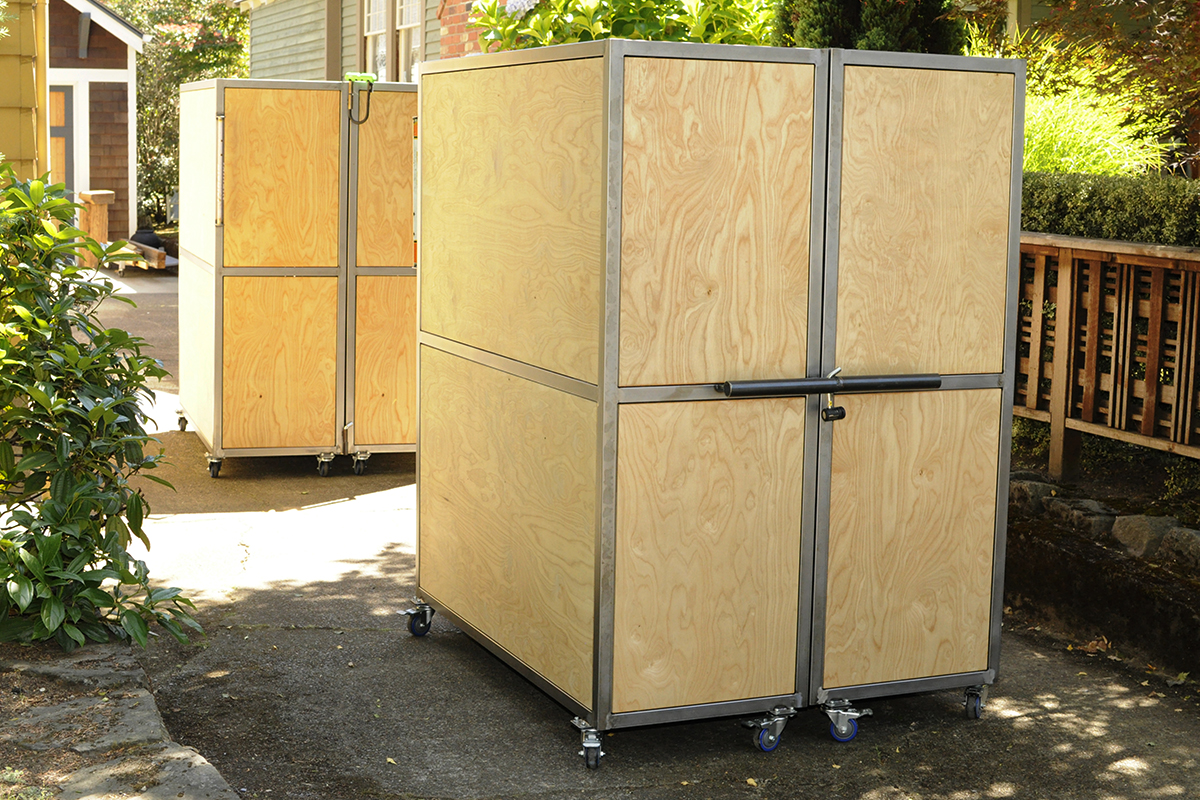 With the workstations finally completed they could be handed off to Nate at p:ear where they would be transported downtown, and soon filled with tools.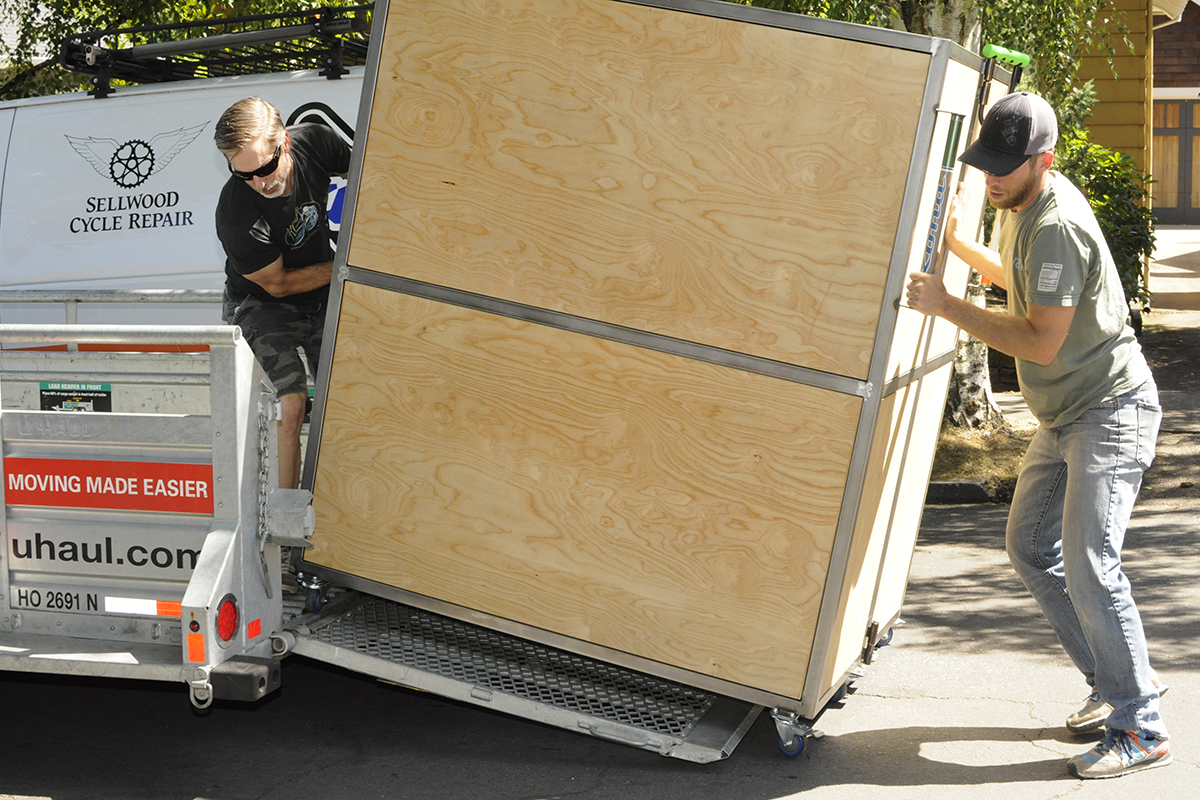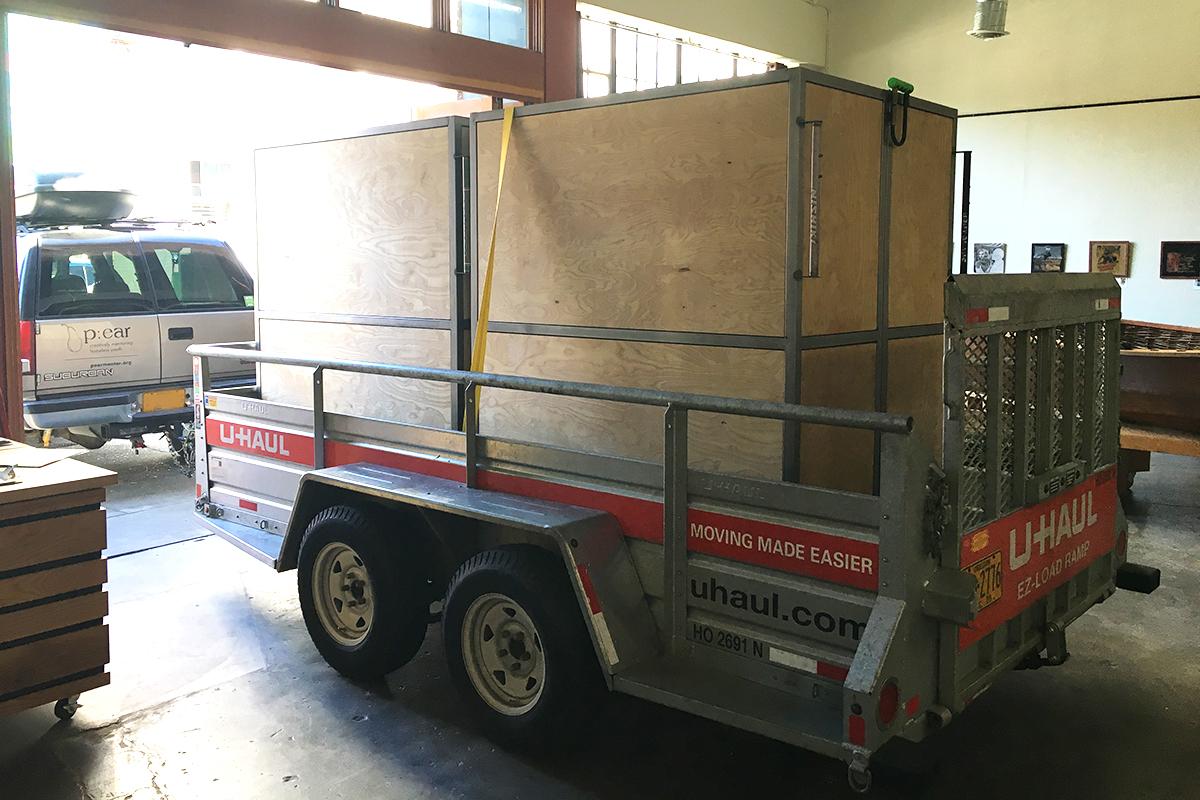 Creating the workbenches was only the first part of our contribution. We're fortunate to also have Joel on our staff and put him to work creating the Bicycle Mechanic School's first classroom syllabus. Joel has a lot of experience working with youth cycling educational programs, and he put the full tool list together for the benches and generated a full 10 week program.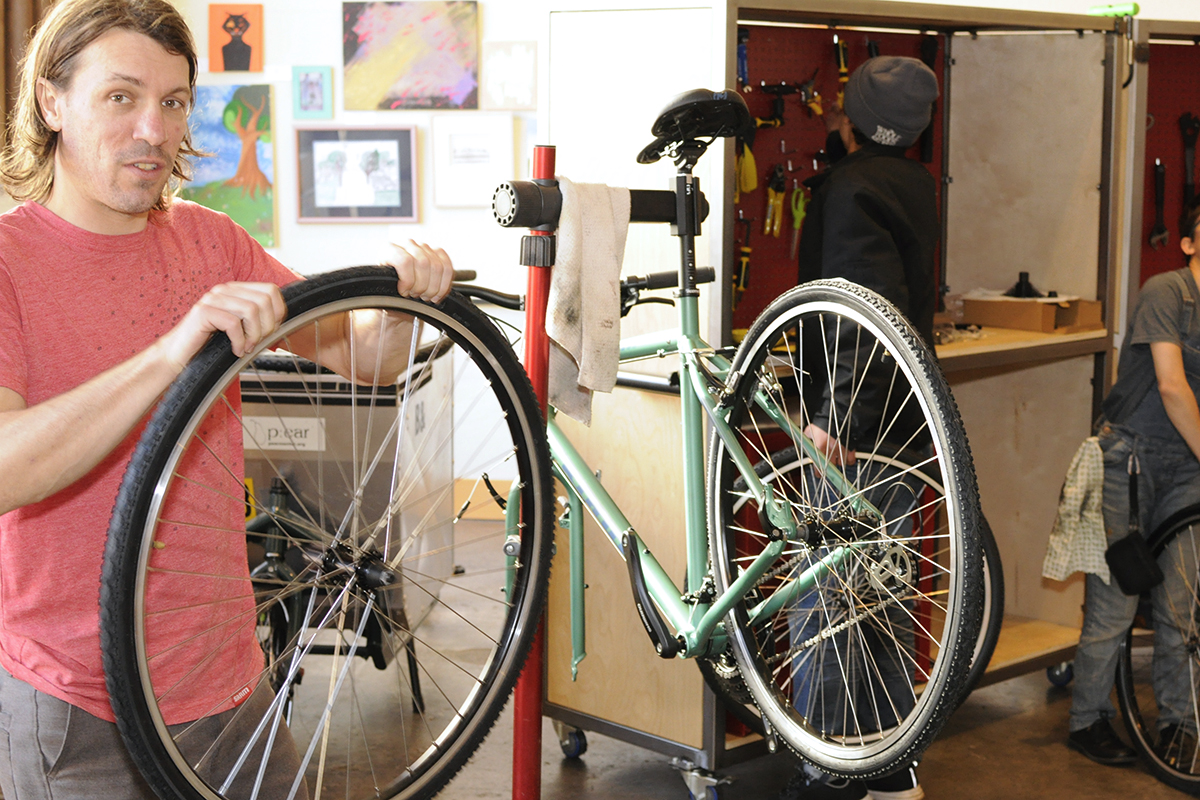 Now several weeks into the program Joel has also been teaching the first round of students one day a week. They've been working on building a round of Kona bicycles, and focusing on each aspect of bicycle maintenance as a phase of the build.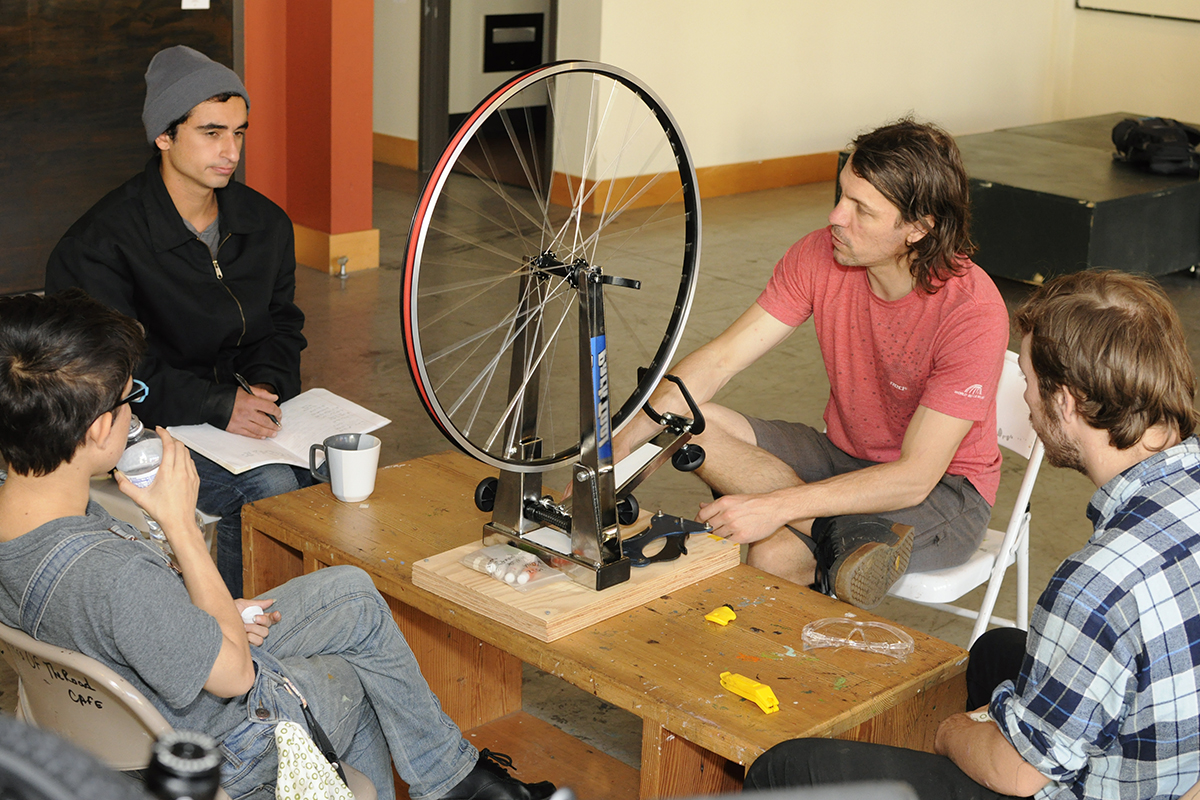 This has given the students an opportunity to really focus on each step of the process as they learn about everything from bearing adjustment, wheel truing, and on to brakes, and shifting. Overall a comprehensive, and hands-on approach to the skills needed to work as a bicycle mechanic.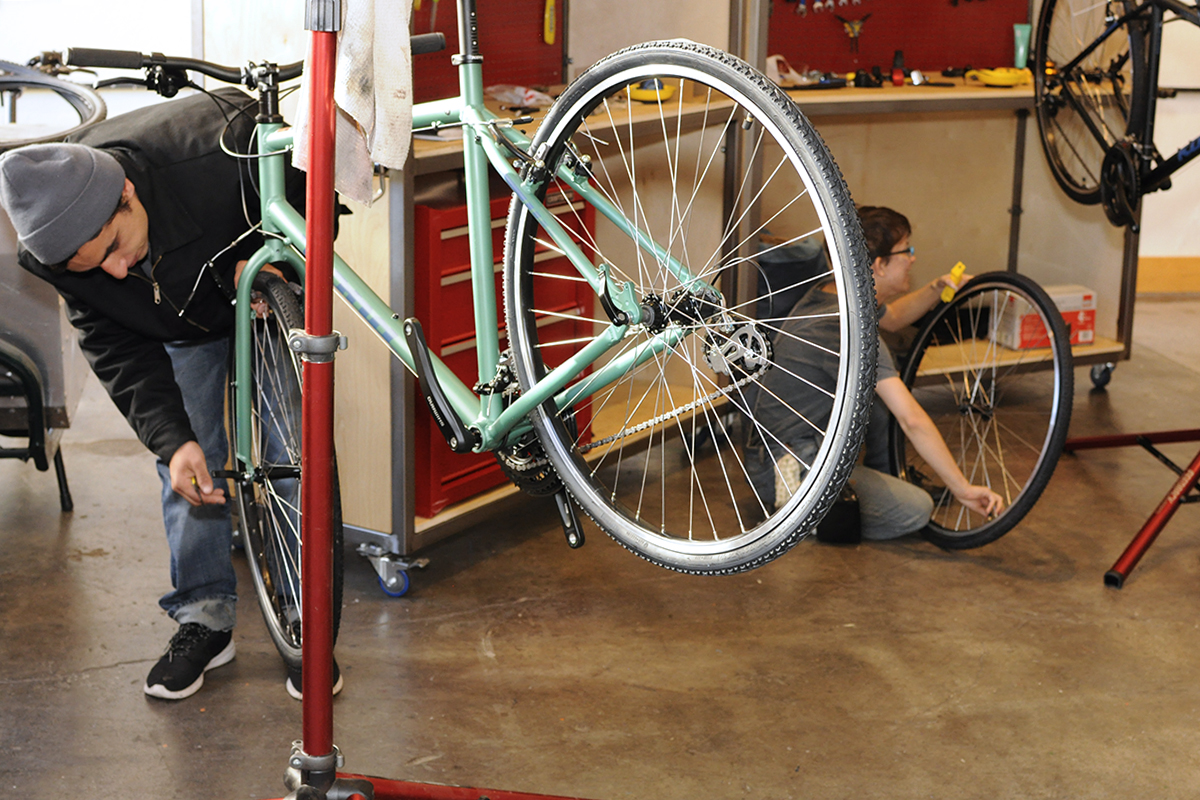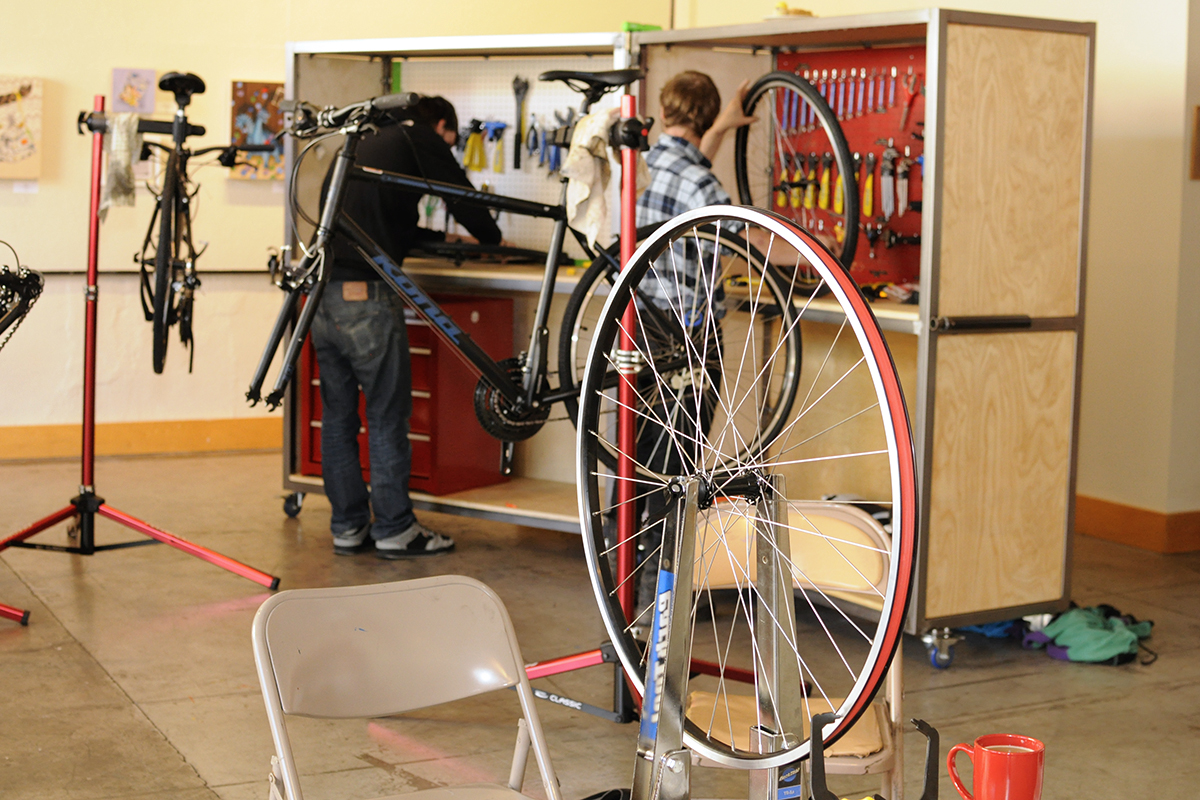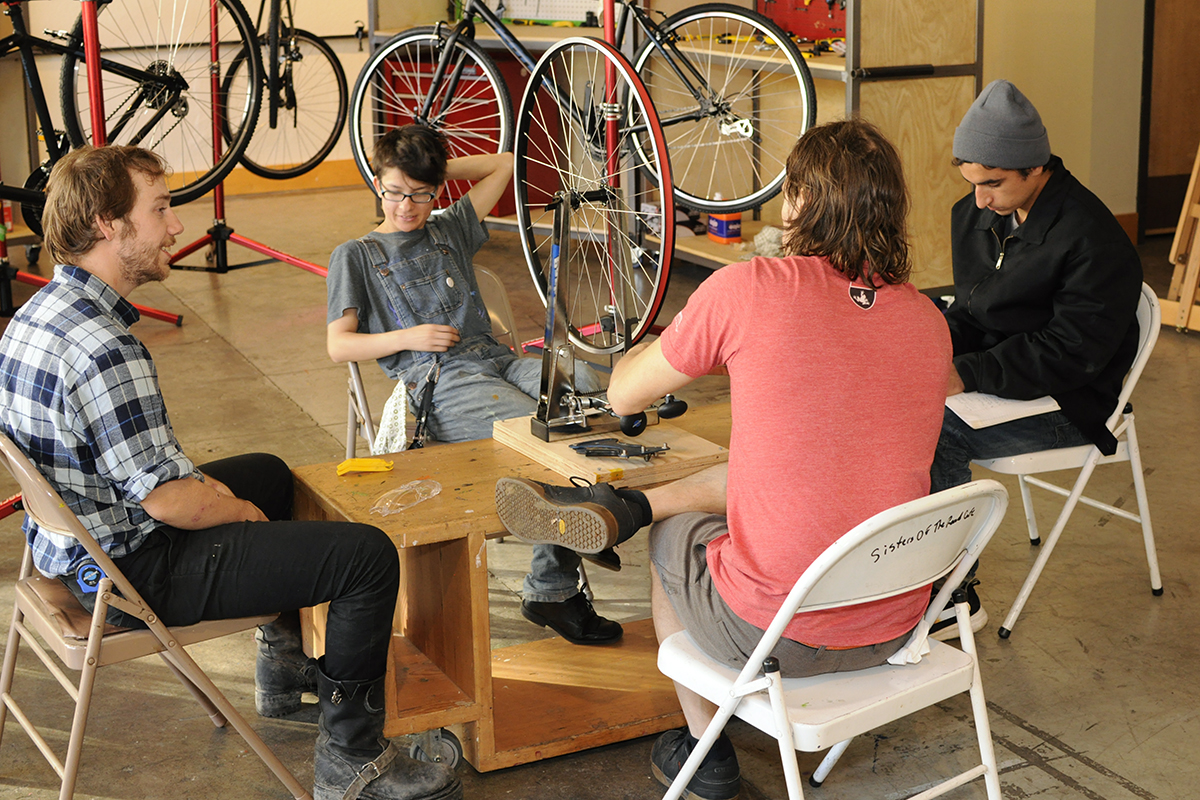 There's no doubt we have a love affair with bicycles, and there's nothing that means more to us than enabling others to experience bikes in the same way. We also don't think it takes much discussion to realize the positive impact of youth empowerment in the community as a whole. We encourage everyone to do the same and look for ways to give back to their community.
Keep an eye on p:ear as they continue on their upward growth curve, look for ways to donate, and when you have a moment stop by for a coffee. Support those already taking action to make a positive difference. We promise, you wont regret it.