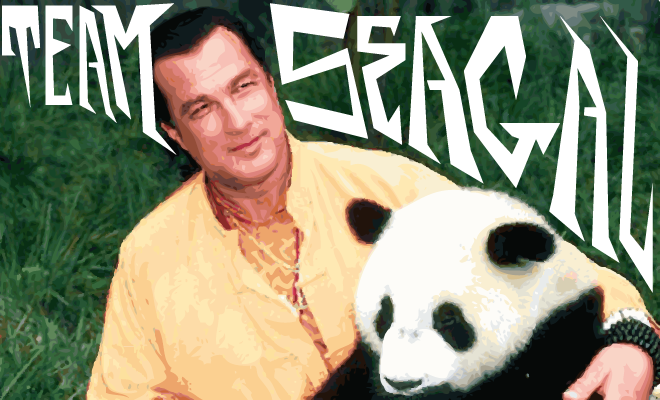 I became familiar with Team Seagal when we randomly received a box of socks emblazoned with a bold insignia of Mr. Steven Seagal himself.  Being a connoisseur of b-movies and low brow entertainment, I was blown away that a cycling team had named themselves after the action star that has graced such fine films as Hard to Kill, Marked for Death, Under Siege, and Exit Wounds.  Obviously these guys had a pretty excellent sense of humor, and shared the tongue in cheek attitude of our own Team S + M.
Team Seagal are an interstate operation, based out of both St. Louis, Missouri and Milwaukee, Wisconsin.  They seem to have a real knack for both putting on and participating in all sorts of cycling-related hilarity (see below).  Erik recently forwarded me this e-mail from Seagal member Orin Boyd:
 Jerk,
CX worlds are next weekend!! a crew of us jerks from STL are making our way down to party and yell obscenities at a bunch of world class racing jerks. I'm really hoping you'll be there so that I may douse you with beers and yell jerky things at you while you suffer and snap wrists. look for the jerk in the big orange Kona hockey jersey. Nice work at Nats jerky! Hope to see you in Louisville!
Orin "leg titty" Boyd
Unfortunately Erik won't be making it to Worlds as he claims "they don't let slow guys like me ride at worlds anymore, and that's too bad because i'm not that slow right now".  That being said, our boss Mr. Tonkin will be making it out to Tokyo (yes, Japan) next weekend to do a bit of huffing and puffing at Cyclocross Tokyo.  So for any Tokyo friends we might have, you have my full support to heckle and jeer at Erik – possible topics could include Green Bay's recent loss to the San Francisco 49ers among other things.  And for those making it to Louisville for this weekends Cyclocross Worlds, please enjoy some world-class racing for all of us at the shop, and give a holler to the Team Seagal folks if you see them.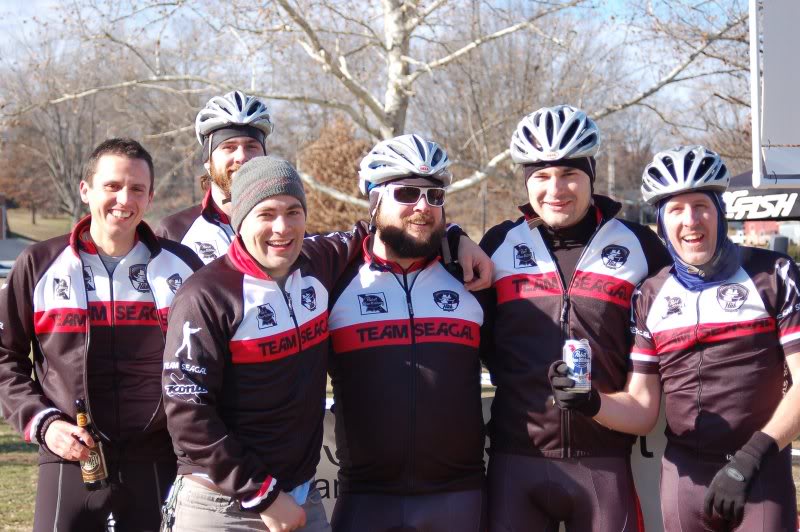 Obviously doing it right. Also – note the pervasive Team S + M caps in the background.