Gift giving season is upon us! Whatever holidays you celebrate if you're anything like us you like receiving presents (in our case it's usually an amazing customer bringing us a pie, or beer..). We have a lot of new SCR gear for those perfect wish-list additions. Check out all the goodies and stop on by the shop to pick it up in person, or if you can't make it by do your shopping online!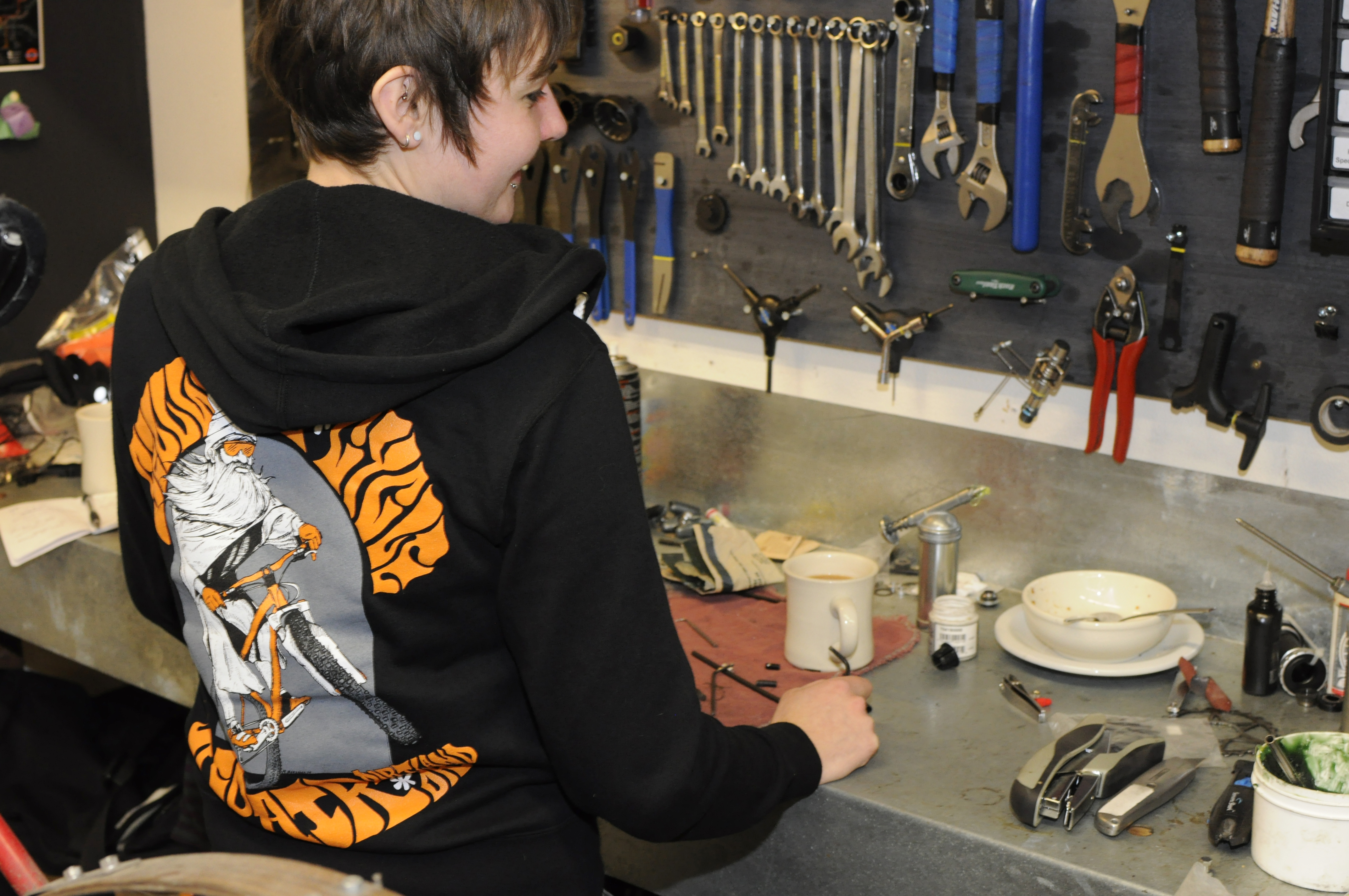 Our infamous "Wizard" tee-shirt design by Nick Makanna is now available in a zip-up hoodie. Everybody loves that "new hoodie feel" and a zippered front is perfect for controlling your temperature on those blustery bike rides.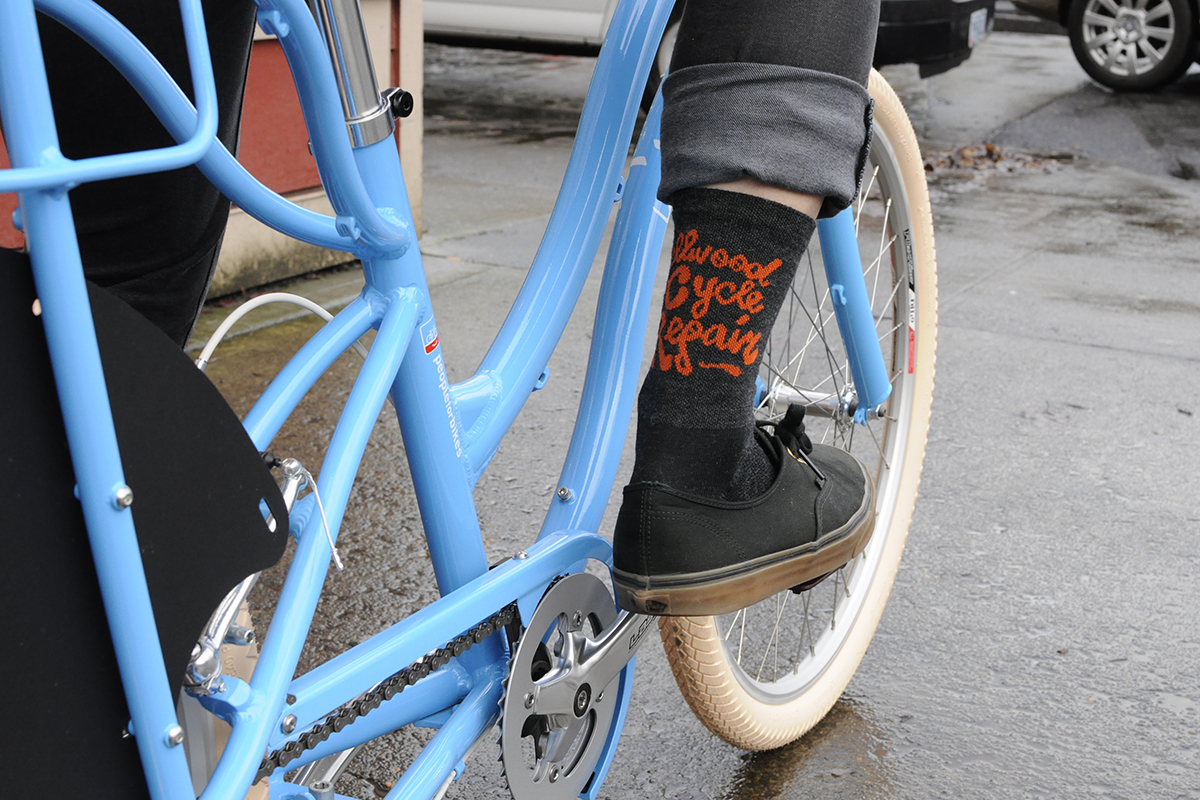 Made especially for us by our friends at Defeet these custom charcoal and orange wool socks have that perfect thickness for warmth and comfort. This time of year wool is always a smart move!
Our popular Orange and Blue Trucker Hats are back in stock! We know you've seen them at all the races, and now it's time to get your own snap-back goodness. Featuring a mesh back, snap-back clasp, and the classic Team S & M Orange and Blue team colors.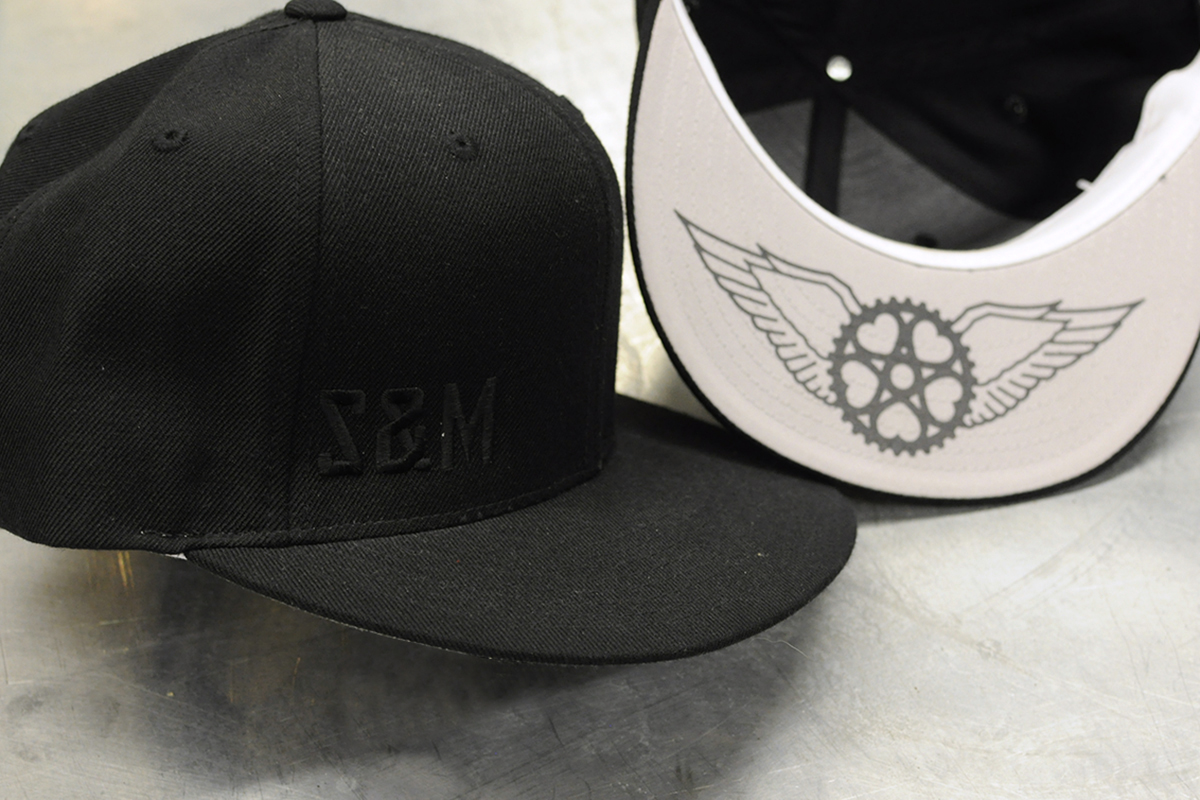 Team S&M "Unbranded" Wool Flatbrim Cap
Give the gift of style with our "unbranded" black-on-black wool flatbrim caps. The bill might come flat but can be curved to the wearer's liking, and with the black S&M lettering on the front, and the chainwing logo under the brim, the recipient is gonna be stoked.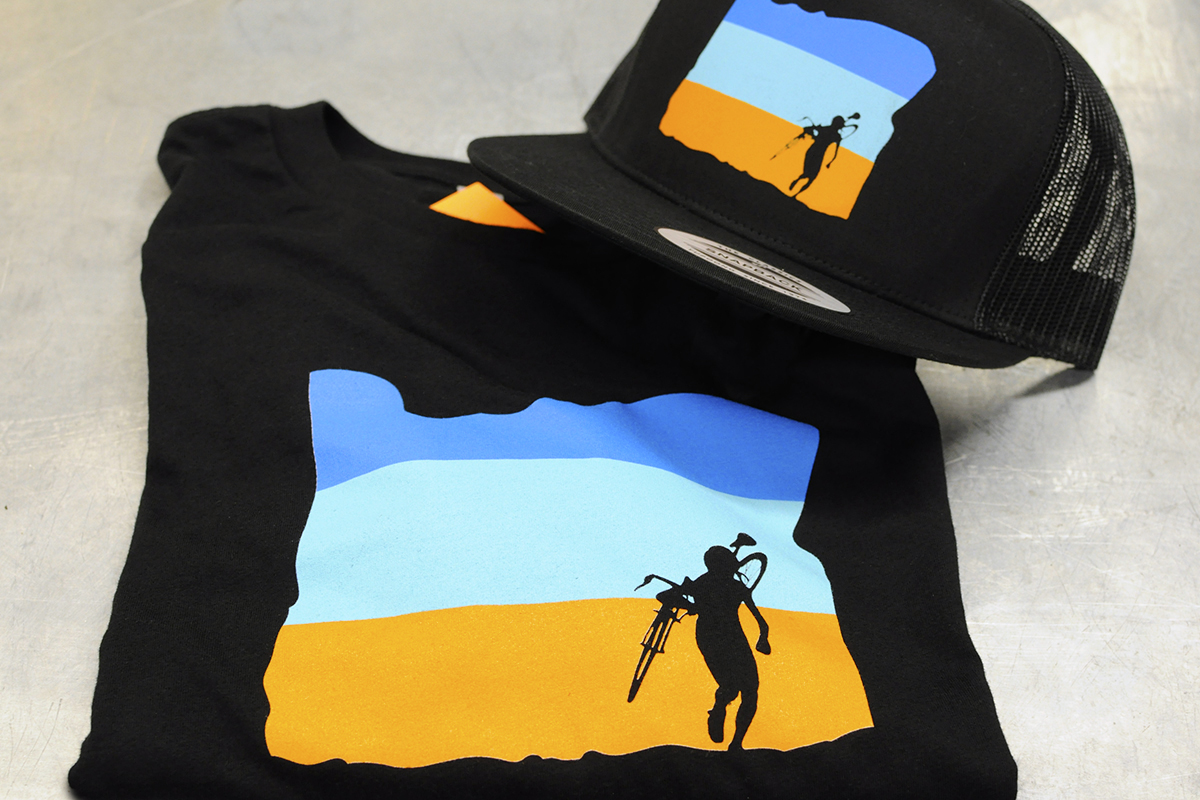 #BAOCX Mesh-Back Hats and Cotton Tee's! (In-store only!)
We believe strongly in supporting our local racers, and Beth Ann Orton is one of our favorites. She's been a long time Team S&M racer and has been moving on up in the CX scene. By purchasing either of these goods you're not only supporting "BAO" on her quest for high-level competition, you're also representing Oregon CX racing at it's finest! See what BAO is up to on her website. These hats and tee's are available for in-store purchase only.
Spice up your life with some sweet colorful socks. These amazing lightweight socks from Defeet have the SCR "Bubble Script" on the back. Let them know you're "too fast for love" with these pumped up kicks.