We're excited to announce we've just received  the new Outpost bags from Blackburn Design! These bikecamping/bike touring bags are a lightweight and affordable way to get started on the path to overnight adventure on your bicycle.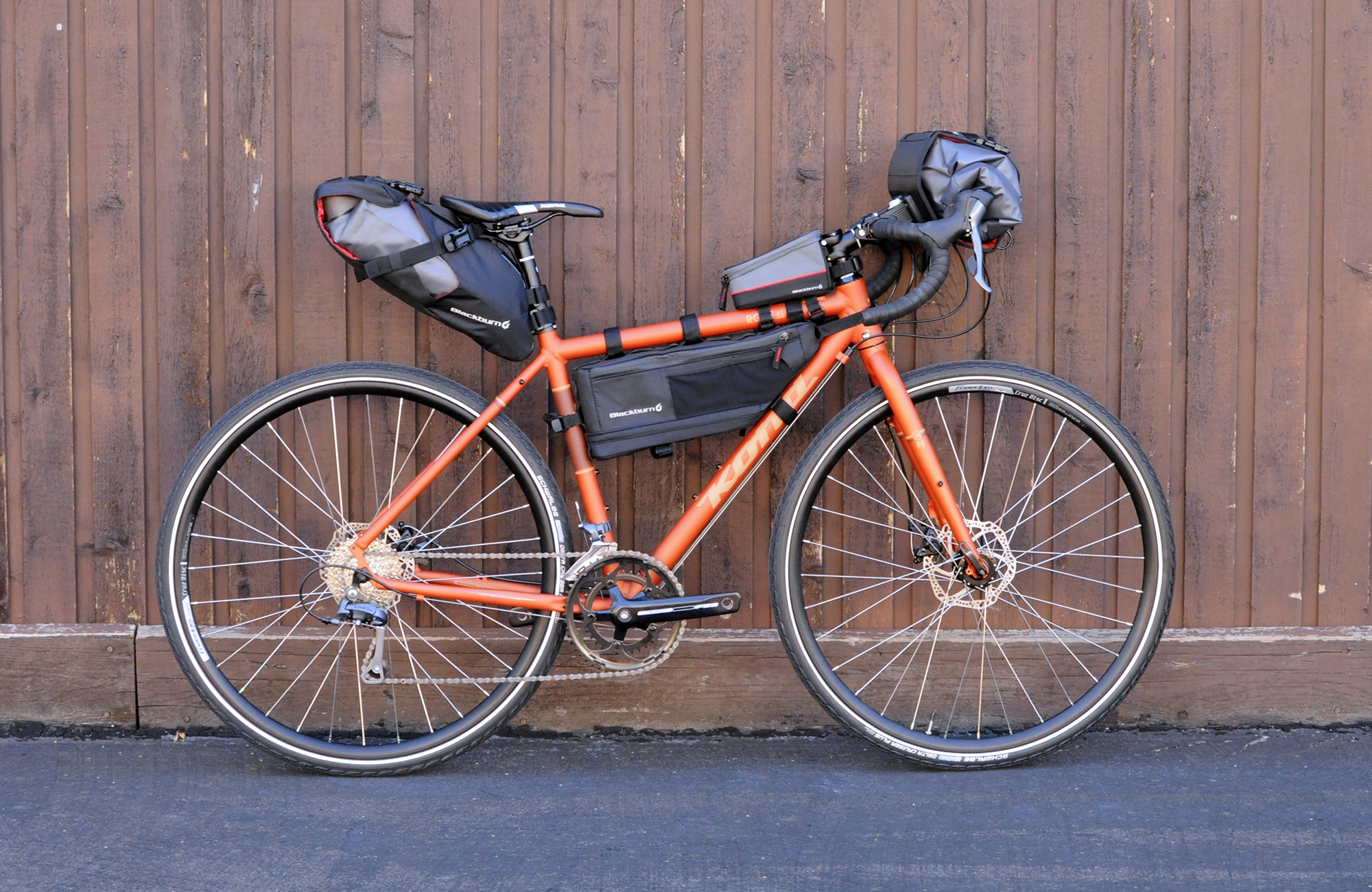 Made from an array of waterproof materials these durable bags feature seam-sealed zippers, and watertight drybag enclosures (definitely helpful for those of us residing in the Northwest). In addition nearly all of them are expendable too! Exceedingly helpful for the minimalist bikecamper to the folks who can't leave the house without ALL THE THINGS! Yes, even the frame bag has an expandable lower section with its own secure strap. Genius!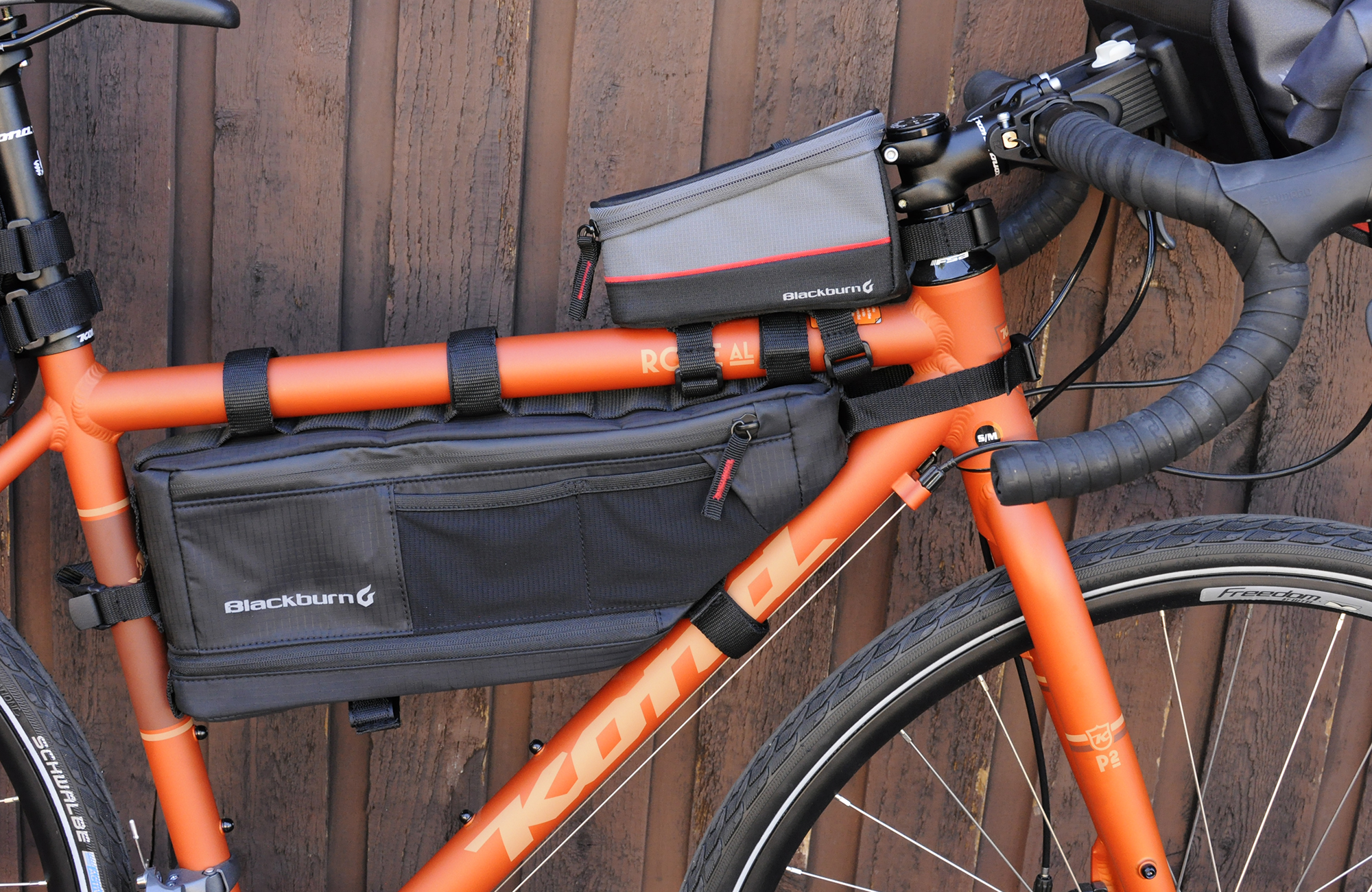 The Outpost Seat Pack and Dry Bag, Outpost Frame Bag, Outpost Handlebar Roll and Dry bag, and Local Top Tube Bag all feature universal mounting options through a mixture of intuitive straps, and clamps to be easily set up on nearly any bike.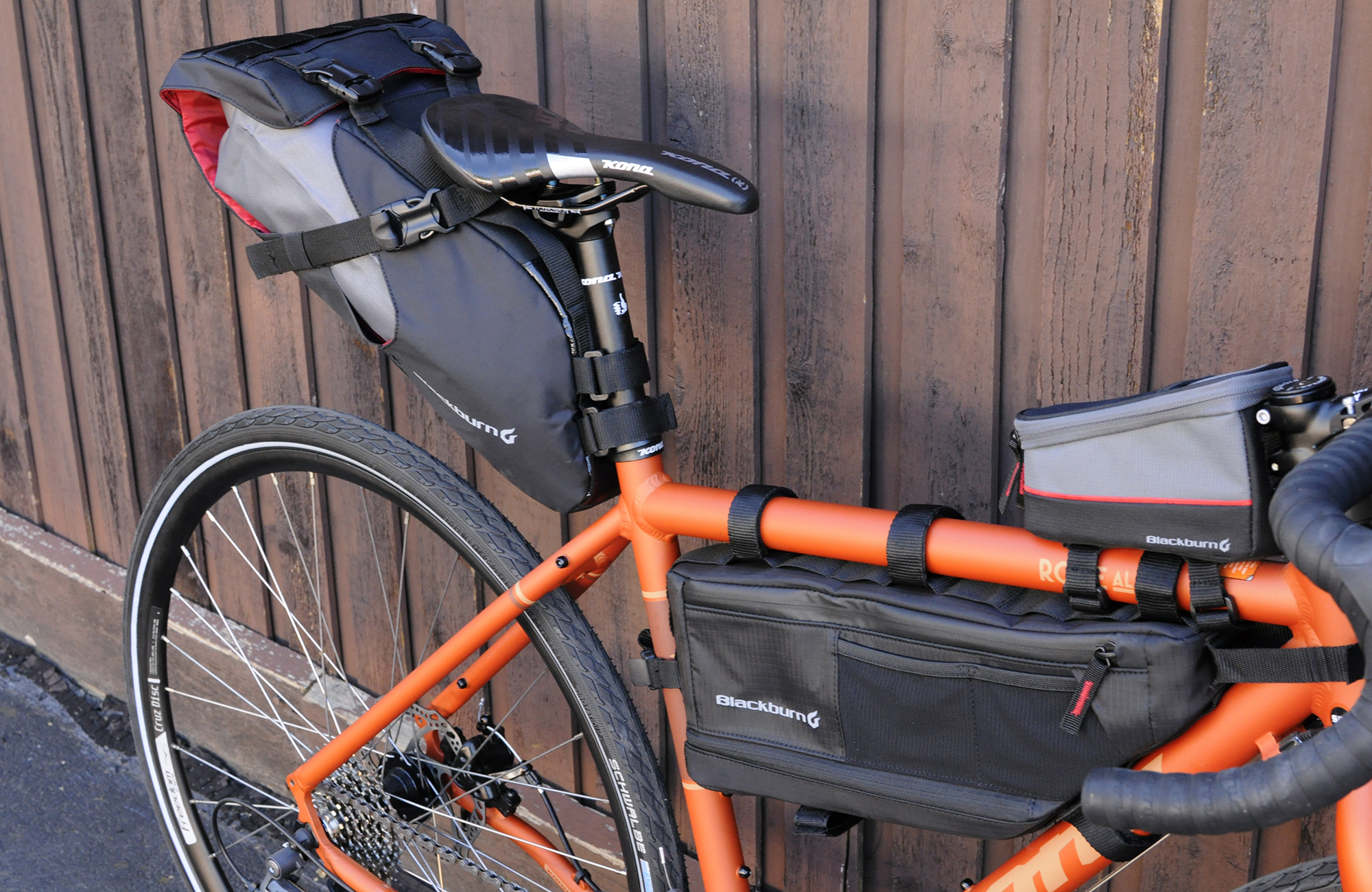 A few things worth noting are that the frame bag comes in two different sizes (Medium, and Large) , and that the Handlebar Roll is better suited for wider bars, flat bars, or at least shifters with "under the tape" cable routing. We mounted it sitting up a bit high in these photos to clear the Shimano Claris shifter housing. So keep that in mind when making your bag decisions. Stop by with your bike and take a look at the bags we have in stock and we can help you decide what will work best with your ride.
We set our bags up on a 2016 Kona Rove AL. While a lot of the bike industry is pushing really expensive boutique bikecamping bikes we're far more interested in making it ACCESSIBLE! If you don't have a ride that you feel can be adapted to the wilderness and absolutely must buy something new you don't necessarily have to drop a lot of cash on a new bike (if you DO want to spend a bunch of money we'll gladly help you with that too. Obviously!). The Rove Al has a CX/Gravel geometry, plenty of hard mounts for all your rack, fender, and water bottle needs, and it can accept a much larger tire (up to a 38c with fenders!). Best of all it retails for $875. In fact this entire setup shown here with bags would run you just over $1200 (that's less than some frames on the market!). That's still a lot of money for some, but in the grand scheme of things, for a complete bikecamping-ready ride that's a bargain! It doesn't have to be about spending a lot, it's about DOING a lot and what we have here is a great way to get to the doing.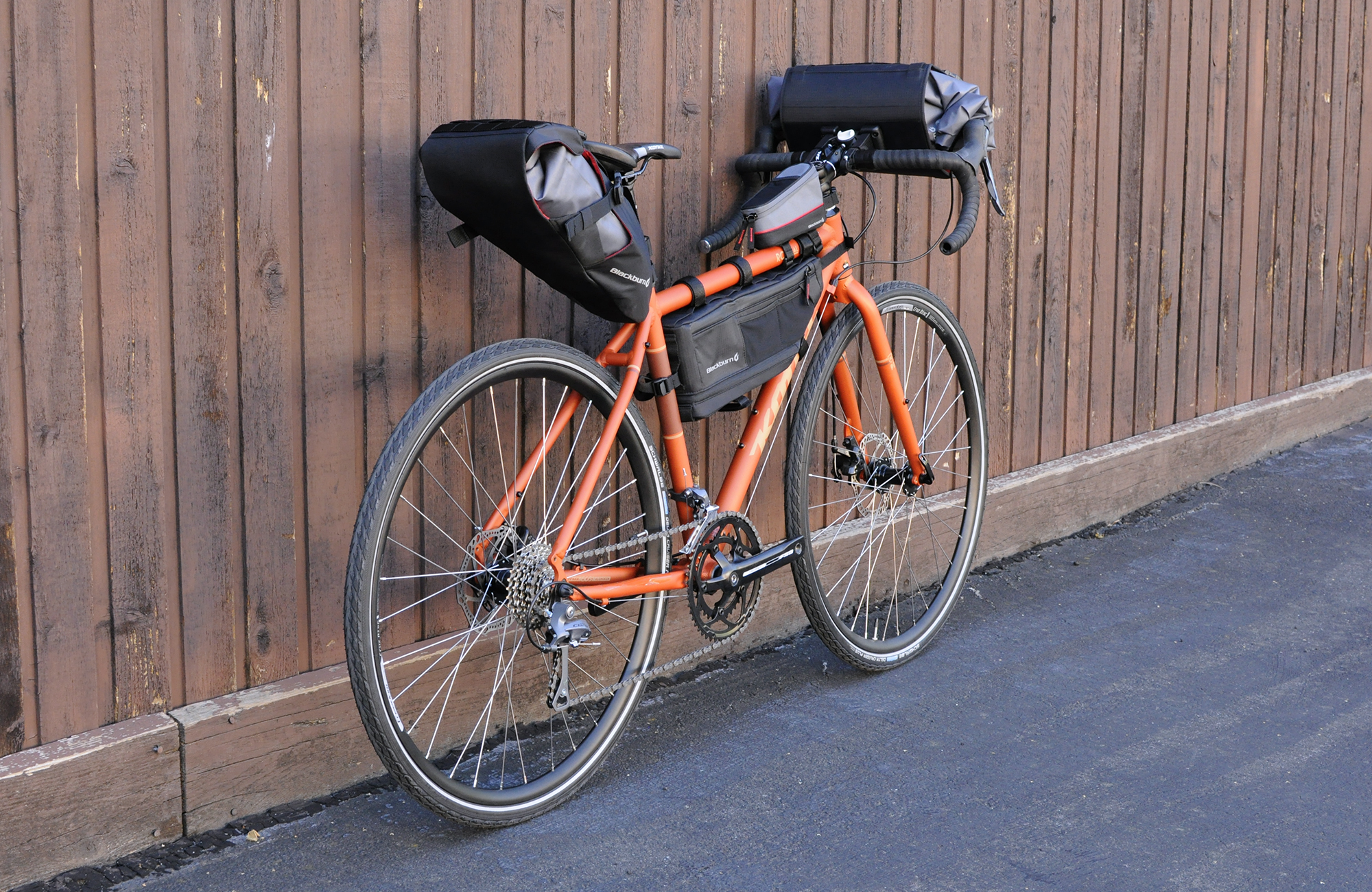 Have a favorite route for touring or camping by bike? Share it with us! We're always looking for new places to rally with our friends!