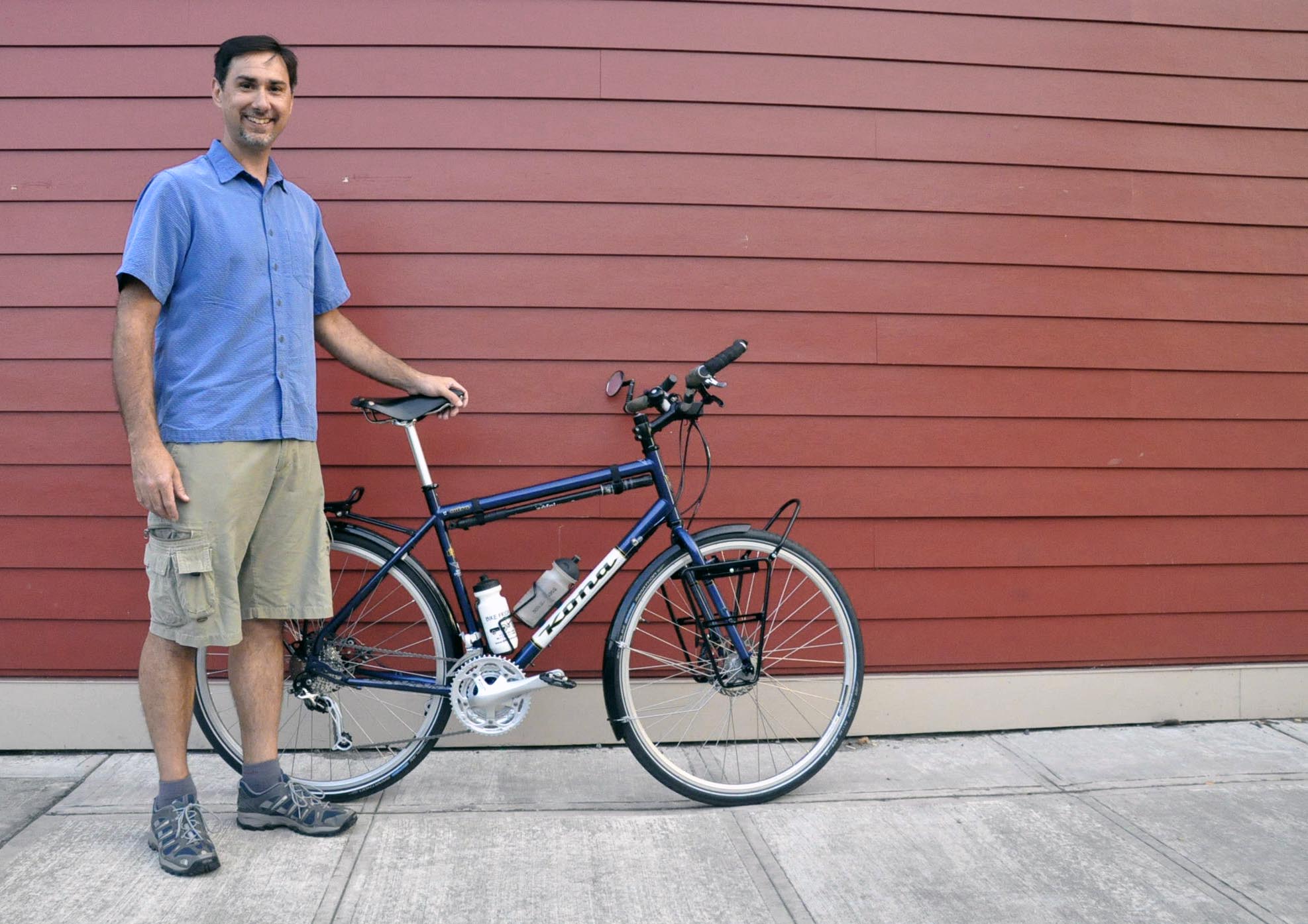 Our good friend and shop regular Mike Coyle rides his bikes hard.  Each summer he and his buddies take off for a few weeks on another epic tour, traversing some beautiful locations, all the while living like kings.  I've heard legend of his crew showing up to a camp site after a long day of riding only to feast on barbecued lobster tails and other fine delicacies.  In short Mike knows how to do it, and is always living the dream.
On a recent service as we were checking over his older Trek touring bike, a crack near the bottom bracket shell was found, and it was decided that a replacement was in order.  Luckily we were able to snag one of the 2012 Kona Sutras from Kona's delivery center and made quick work of swapping over select parts from the dead bike.  The Sutra is Kona's flagship touring bike, coming fully setup straight out of the box.  A full cromoly frame and fork, mechanical disc brakes, huge gearing range, and stout front low rider and rear racks make the bike the total package.  Mike kept most of the bike intact, scrapping the drop bar setup for his preferred upright handlebars, and of course throwing on his Brooks saddle and shiny-diamond XTR Trail pedals.
When we took these photos he was days away from travelling down to San Francisco to embark upon a coastal jaunt ending in San Diego.  I imagine around this time hes somewhere upon a beautiful coastline, a day of riding winding down, and provisions for a fine barbecued meal are being gathered.  We wish Mike and his crew the best of luck on their tour, and know that their surely living it up wherever they might be.