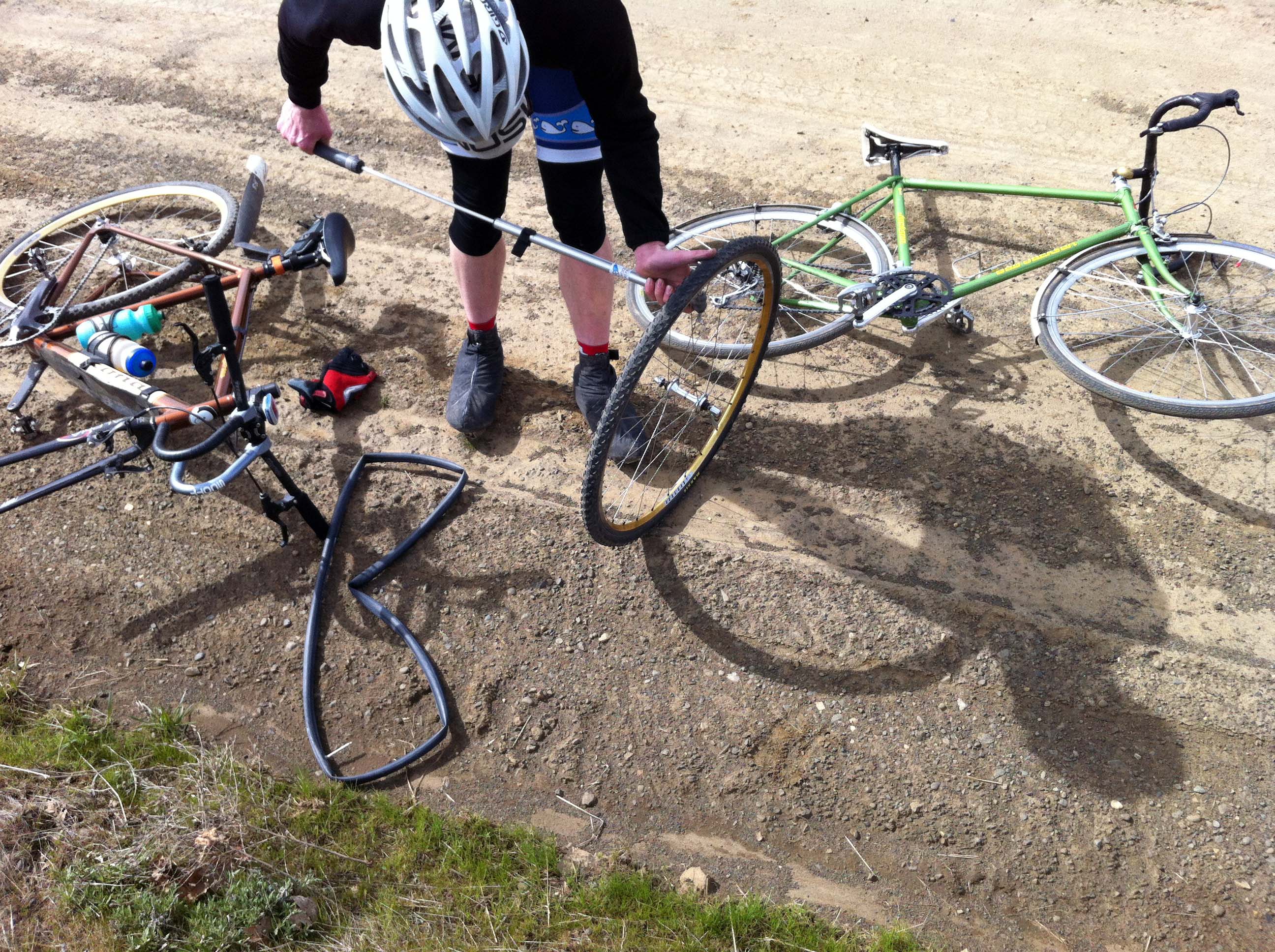 Our teammate Patrick Means put it perfectly last year when he said that, "It's always a good time to partake in the sacred act of getting schlepped around someone's personal stomping grounds".  Last year marked the first in what is already becoming a yearly tradition – a gravel road ride put on by fellow S+Mers Chad and Anna Swanson, set out in the beautiful hillsides and valleys around Mosier and Hood River to which the Swanson's call home.  And while the ride came into being as some sort of birthday celebration for Chad, he made a point to defer the attention away from himself, instead letting the gravel do the talking.
We departed Portland early on Sunday morning, and driving through sheets of muck and misery on our way through the Gorge, were all surprised to reach Mosier and be delighted with dry and sunny conditions.  Chad's route last year included a great range of terrain, however like a true artist Chad was unsatisfied to rest on his laurels, instead choosing to put together an entirely new route.  In a span of 50 miles we found ourselves raging downhill on hard-packed single track, trudging up long forest service climbs, and cruising along wide open country roads.  In short – Chad had really outdone himself in choosing a route that kept everyone on their toes all the while grinning ear to ear.
Perhaps it was the pretty decent pace set by Chad, or the 7000 feet of climbing, but I found myself soft pedaling the last 5 miles back to Chad & Anna's lovely house focusing only on the excellent potluck fare that awaited.  A crock pot full of perfect pulled pork was the highlight for me, and the rest of the day was spent basking in the sun, watching the antics of the two year olds at the party.
Theres not much like following a bunch of guys in blue and orange, careening down some hidden single track trails on 28c touring tires, all the while knowing that an epic potluck awaits at the end of things.  And It is truly days like this that make working at the shop so rewarding, experiencing one aspect of the vastly multi-faceted community that make Sellwood Cycle Repair such an interesting and dynamic institution.  I'm certainly already looking forward to next year.