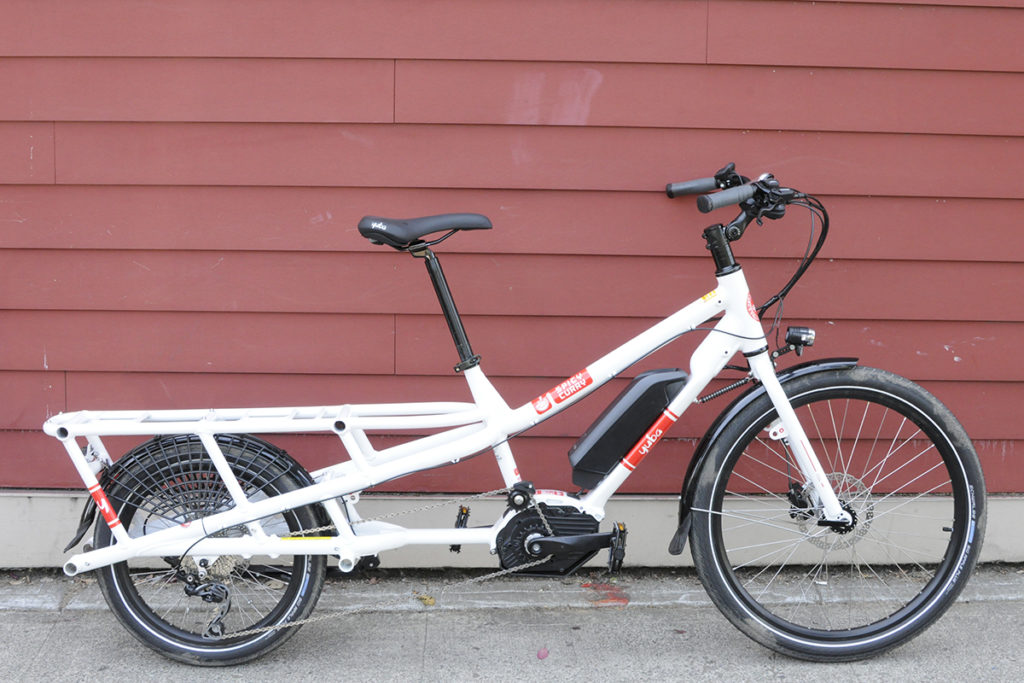 We received a new e-assist Yuba, the "Spicy Curry" here at Sellwood Cycle. Eager to try it out we had our resident Joel "Father of the Year" Holly give it a spin and share his feedback with us. We still have this bike on our sales floor if you'd like to see it in person or take it for a test ride!
Wow! I'm a fairly positive guy but I have to say the Yuba Spicy Curry might just ruin riding a "regular" human-powered bicycle. The bike provides all of the benefits of riding a bike for transportation with none of the drawbacks (fitness being the exception here!).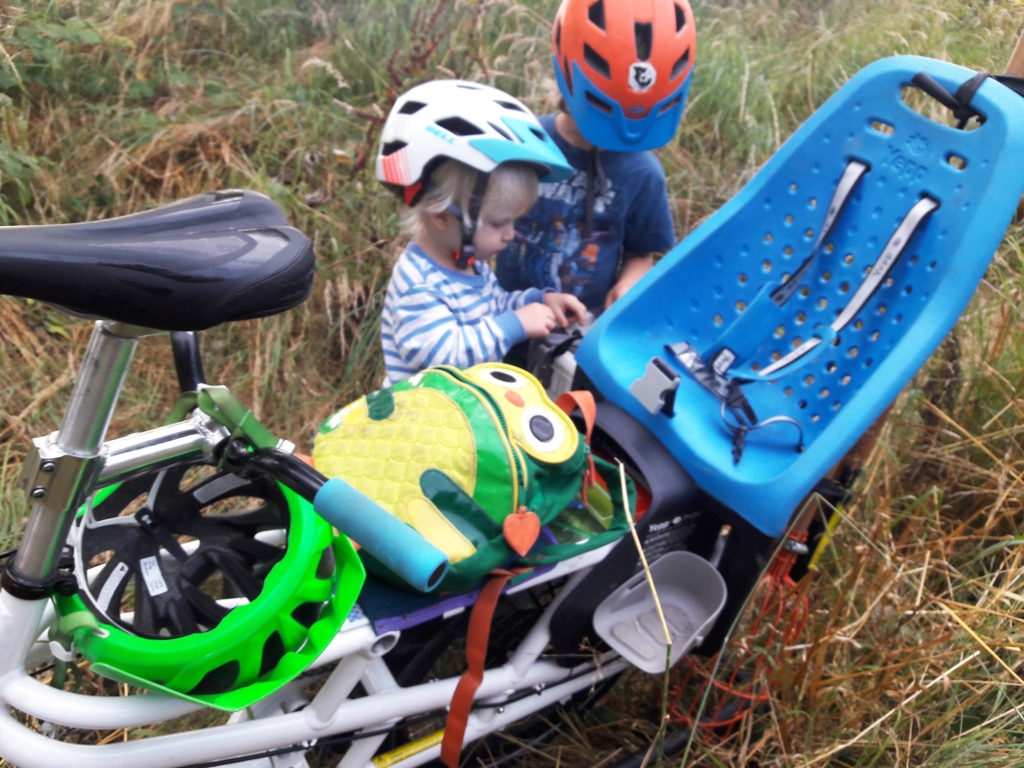 I was fortunate enough to take the shop's Spicy Curry home on the second hottest day in Portland history. I sure got sweaty on my ride, but it was all from the heat. The Bosch Performance Line CX Motor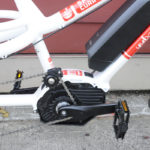 pedal assist system allows for 5 different levels of assistance. I found the "tour" setting (the 2nd hardest, the easiest "turbo" is insane)  allowed a nearly 20mph pace while only soft pedaling. Lets just say I set a new PR on the way home.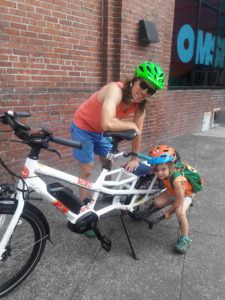 I also got to take my son August to OMSI to meet some friends the next morning. We live in East Portland (the "Upper Eastside", thank you!) and made it to OMSI in 30 minutes. Amazing.
This last weekend I took the Curry home again and this time outfitted it for both of my kids (August and Julian are 5 and 2 years old). We used it to go to the store, to a birthday party and to ride up Powell Butte to pick pears. The bike performed flawlessly in all of these occasions and did not need a charge until we got home from our final trip.
Yuba also offers the Sweet Curry without the eAssist platform, for those who like the bike, but either don't want eAssist, or are looking for something less expensive.