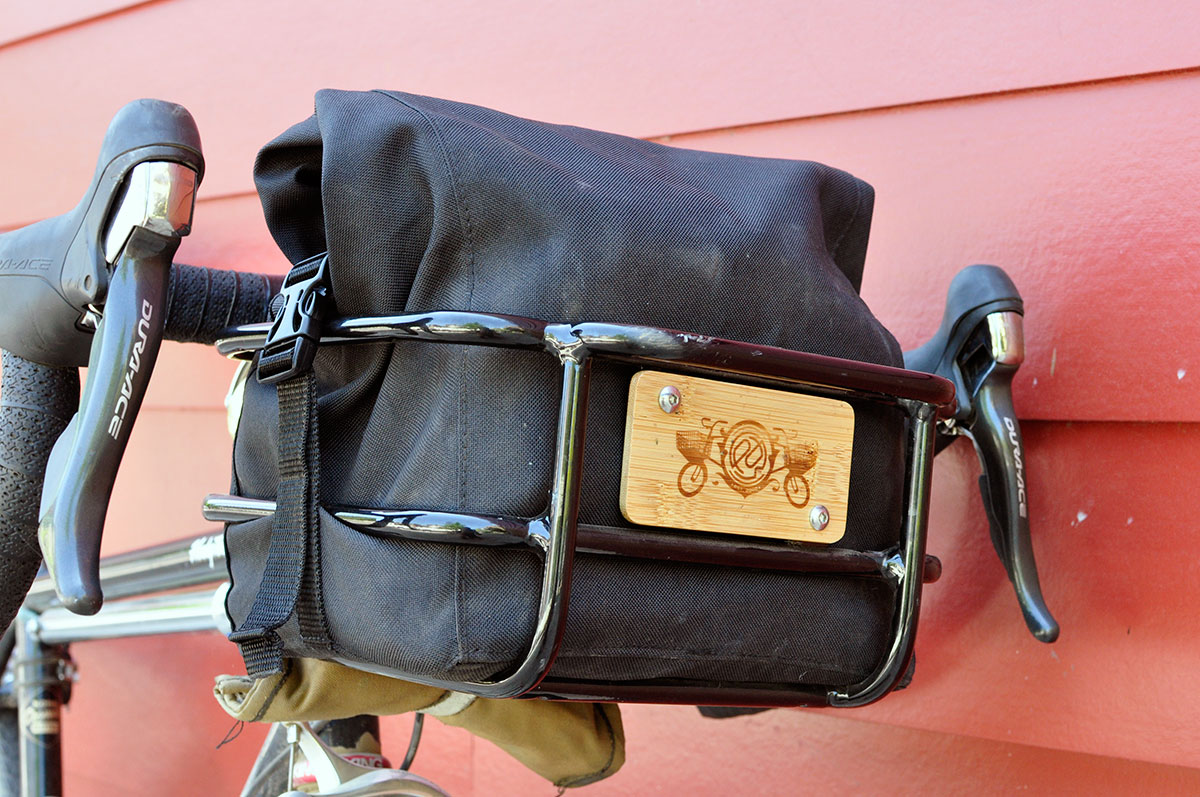 In our shop, space is something we don't have a whole lot of. We stock our shelves with accessories and parts that we like ourselves, as well as items that we think work for our customers. Our walls are filled with racks, panniers, lights, and tools that are tried and true. But every once in a while we step out on a limb and bring something new into the shop to see how it does.
And that brings us to the PDW Takeout Basket. This rack has a few nice features that sets it apart from other front racks commonly available. Most front racks bolt to mounts on the fork of your bike and these types of racks are generally made to hold panniers and larger loads. The Takeout basket is a small rack that mounts to your handlebars aided by a small brace that butts up to the stem. It's a simple solution for a small rack.
At $120, it's not the cheapest solution, but it also comes with a waterproof bag which extends it's versatility. I picked one of these up a couple of weeks ago, and have used it for daily commuting as well as short tours. It easily holds a six-pack of beer, my camping kit, or groceries for the night. It's a stylish addition to my Honky Tonk that I'll be using for years to come!
If you're interested in the Takeout, stop by the shop and ask us about it. A couple of us are using them now and we love to geek out on things like this!