We're not quite sure how it happened, but somehow we ended up with four (4!) tandems on consignment here at the shop. It's a pretty diverse lot, but they're each priced to sell.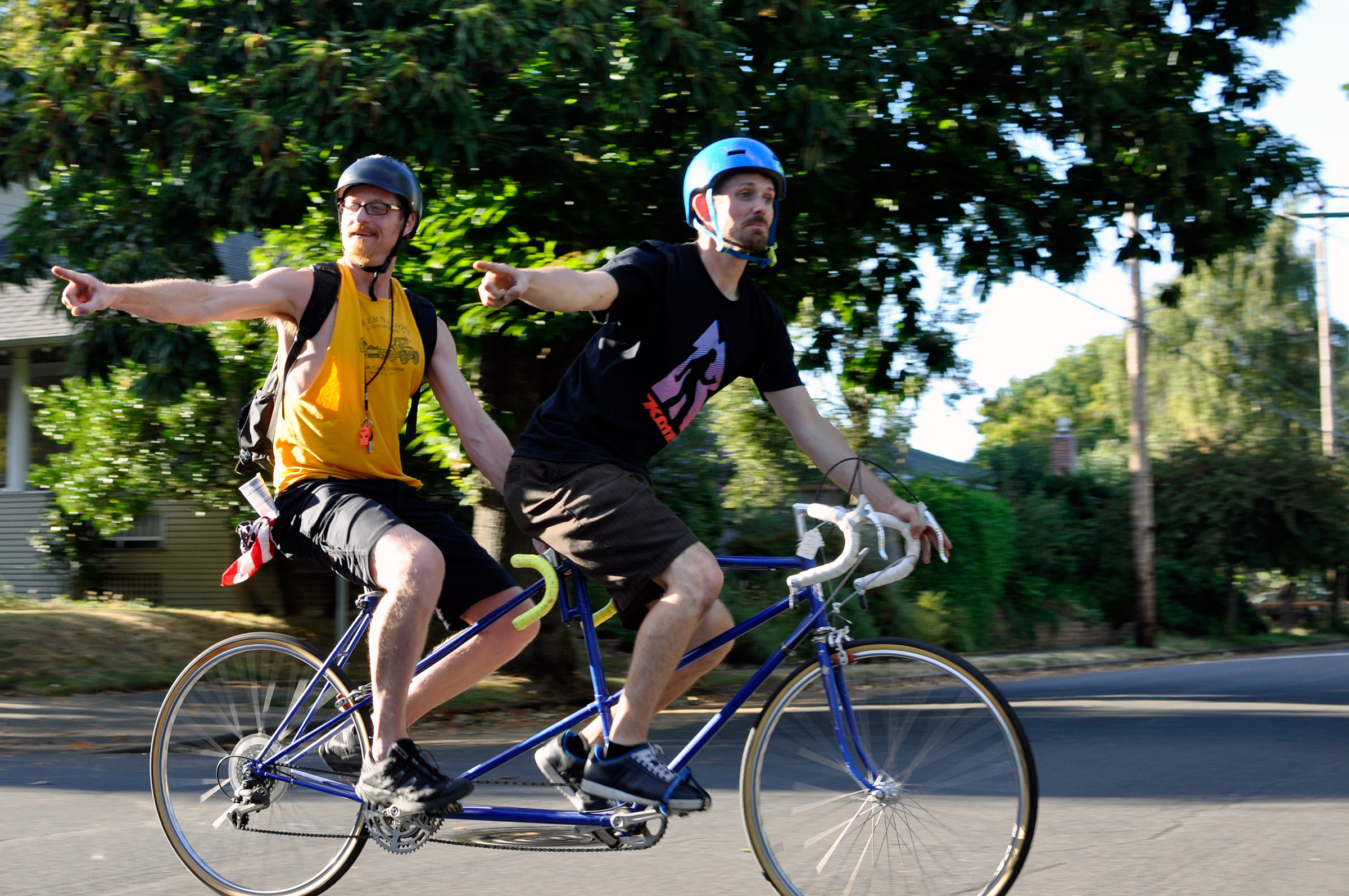 First up we have the 50cm / 44cm Ibis "Uncle Fester" listed at $950.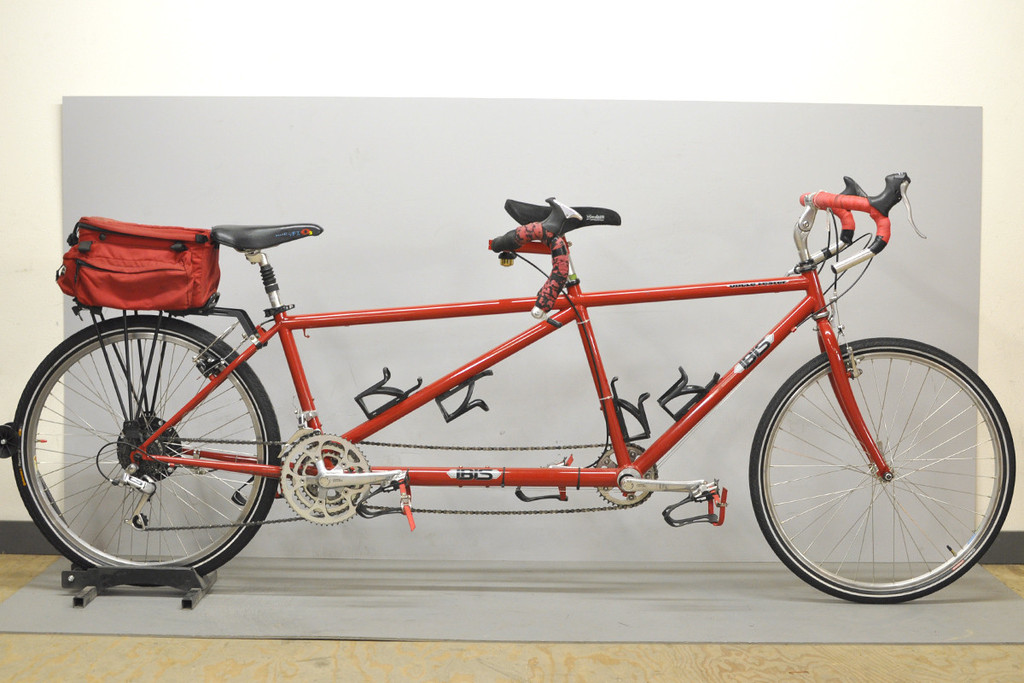 Specs
Item Number: 127793
Frame Material: Steel
Sizing: 50 cm Captain, 44 cm Stoker
Wheelsize: 26″
Drivetrain: Shimano 3×7 spd
Brakes: Cantilever front and rear, plus rear drag brake
---
Next we have a classic 58cm / 52cm Santana listed at $800.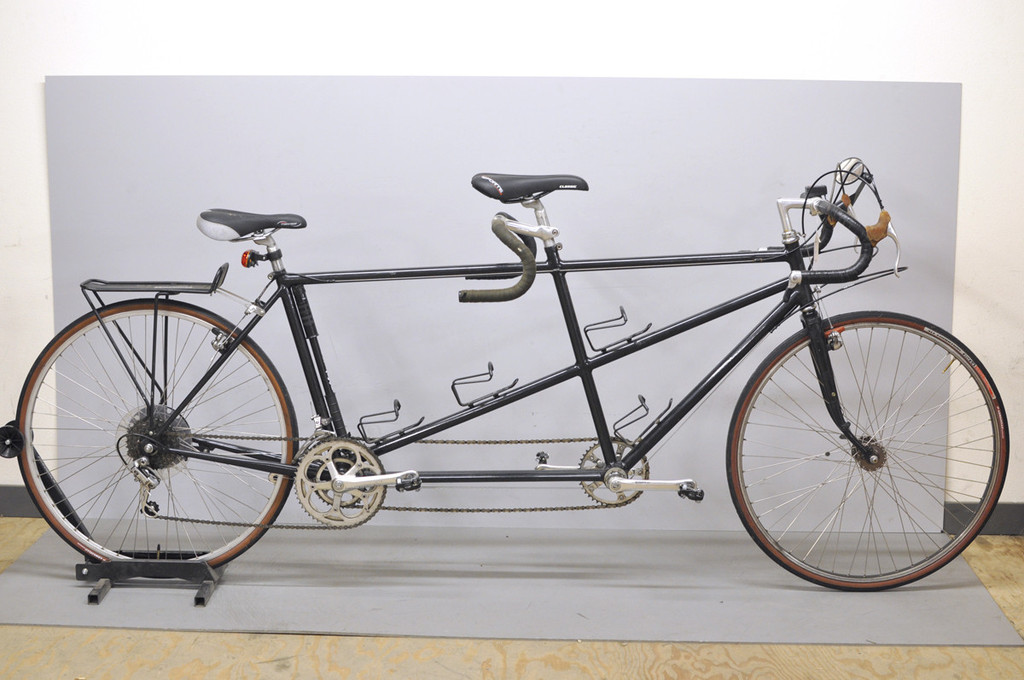 Specs
Item: 124494
Frame Material: Steel
Frame Sizing: 58cm Captain, 52cm Stoker
Wheel Size: 27″ x 1-1/4″
Drivetrain: Shimano 3×6 spd Bar End Shifters
Brakes: Front and Rear Cantis, and Rear Drag Brake
Extras: Rear Rack, Frame Pump, and Room for two!
---
Moving down the line we have a real looker. This 64cm / 54cm Vintage Atala would be perfect for a tall/short person combo for only $800.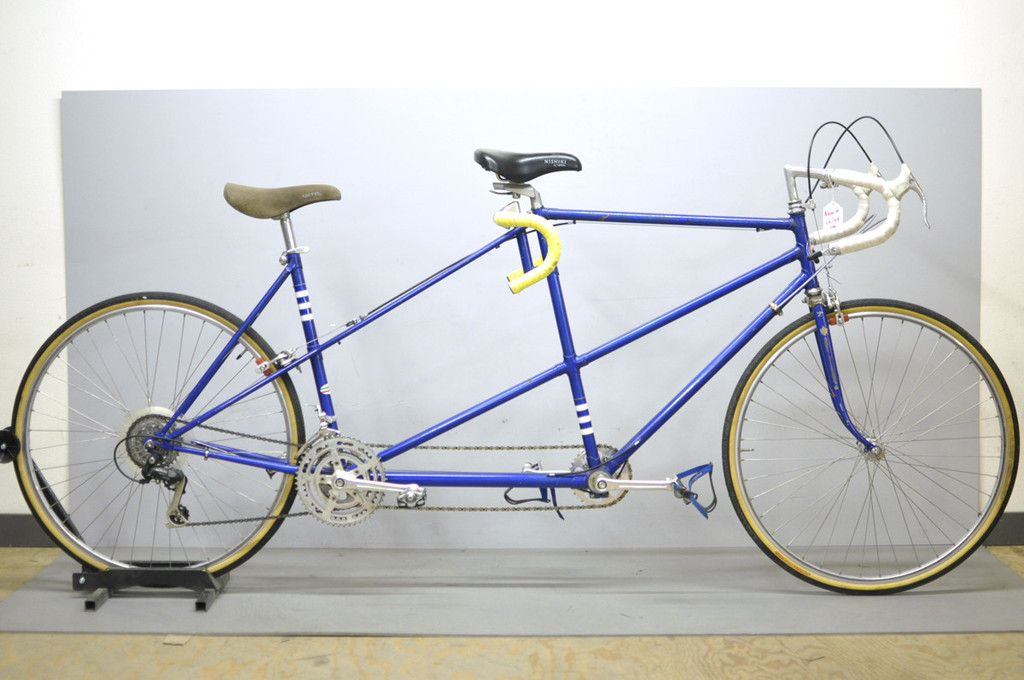 Specs
Item Number: 124799
Frame Material: Steel
Captain: 64 cm Seattube, 60 cm Top Tube
Stoker: 54 cm Seattube, 54 cm Top Tube mixte
Wheelsize: 27″
Drivetrain: Stronglight 3×5 spd
---
And finally we have the always lovely 19″ Burley Samba, listed at $500.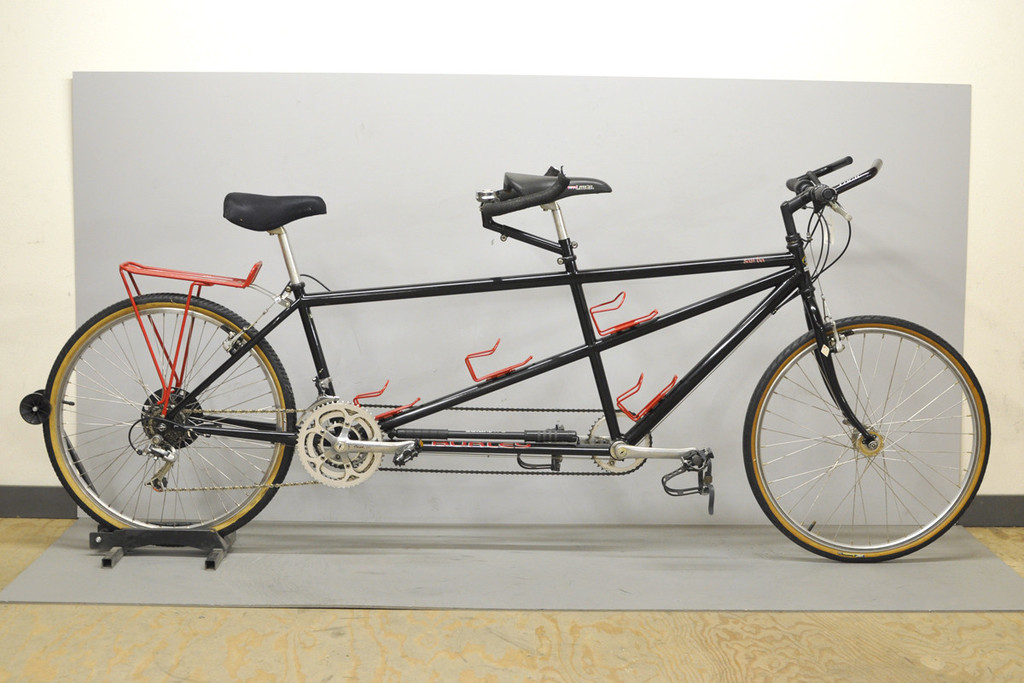 Specs
Item Number: 128293
Frame Size: 19″ Captain, 16″ Stoker
Wheelsize: 26″
Drivetrain: 3×7 spd grip shift
Brakes: Cantilever & Drag Brakes
---
Each of these tandems are unique in their own ways and are priced to move. If you're interested in picking up a new ride for you and a friend, you should swing by the shop and check these babies out.
*Please note we are not accepting any new tandems on consignment. We are already over our max limit of 1 at a time. Thanks for your understanding.*