Here at Sellwood Cycle we LOVE the Kona Honky Tonk. It has all the smooth riding characteristics of a steel-frame road bike, but a surprisingly fast and nimble handling of a lighter weight race bike for a fraction the cost. It's no wonder it's been a perennial favorite of Sellwood Cycle Staff and a choice addition to our stable. It's AWESOME, and we will fight anyone who says otherwise!
Imagine how stoked we were to have two very similar, yet very different, Kona Honky Tonks up for consignment. The Honky Tonk is a really great platform to upgrade, and these two riders have done exactly that. Our consignment program allows us to sell used bikes that are often better than new after their owners have added upgrades over the years, and because they're technically "used" the price is always a great bargain. While technically a size apart, we think a rider tall enough to be in between the two sizes would have a tough time picking the best bike.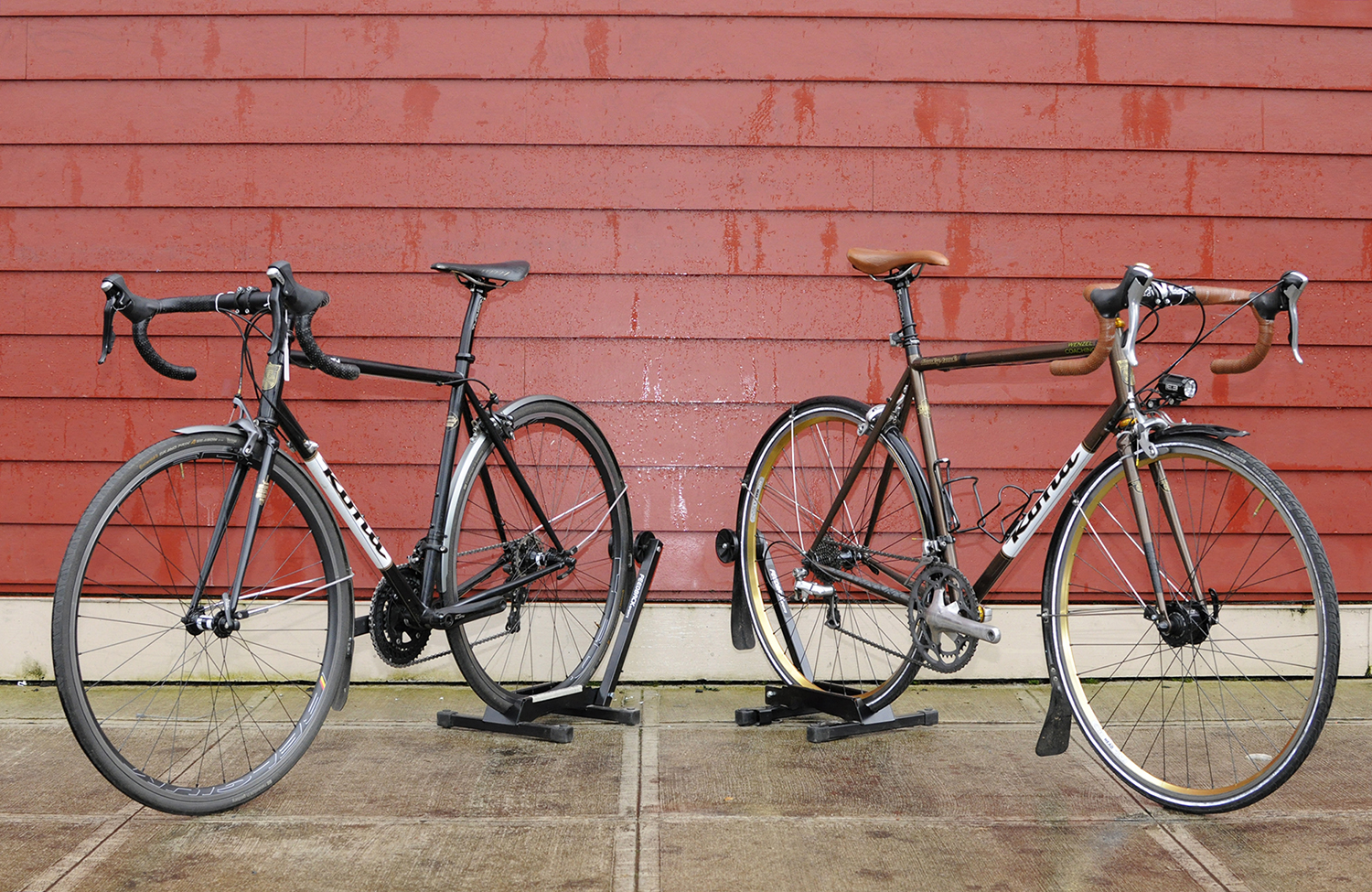 So we offer up a little head to head competition! A showcase of two different takes on upgrading these sweet rides: a 56cm Black Honky Tonk for $1275, and a 58cm Brown and Gold Honky Tonk for $1200.
First Impressions: Have y'all seen Star Wars yet? You know… ANY of them? 'Nuff said. This is a real Empire vs. Rebel Alliance rivalry. Darth Vader loved his "black on black" and so do we, but the "light and leather" of the Millenium Falcon is nothing short of Badass. So are you going to use the Force, or come to the Dark Side?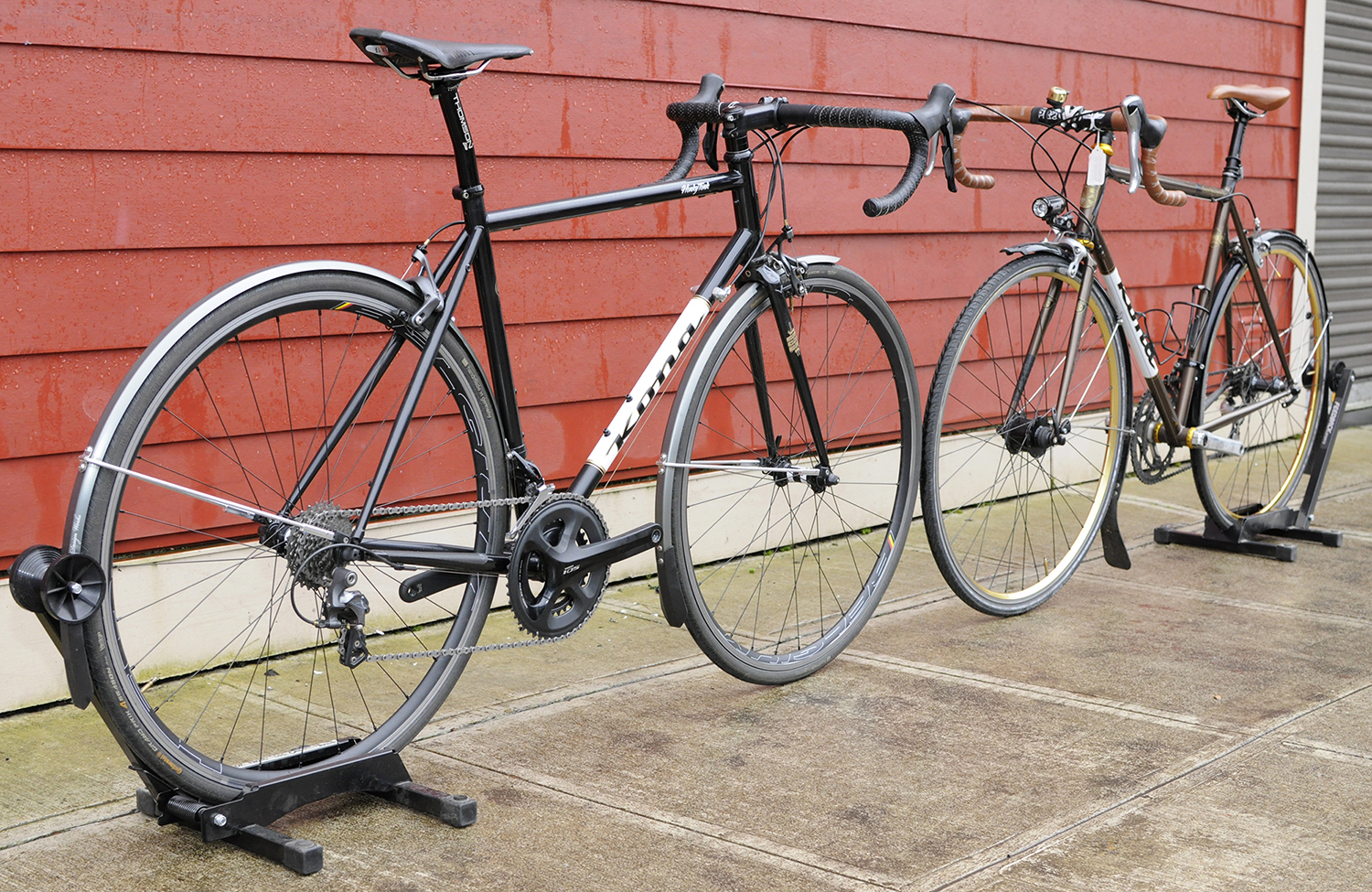 The Black Honky Tonk:  Weighing in at 21.34 lbs this 56cm bike is ready to shred your next road ride. It's dialed in with a Shimano 105/Ultegra 11 speed groupo, and rolling on custom kicks: a hand-built DT Swiss 350- Revolution Spokes- HED Belgium wheelset. It's been shaving grams since day one. Tidying up the whole package are the PDW full-metal fenders in their sweet gun-metal annodizing, and a Thomson layback seatpost and Ultegra bottom bracket. It looks mean in the sexiest way.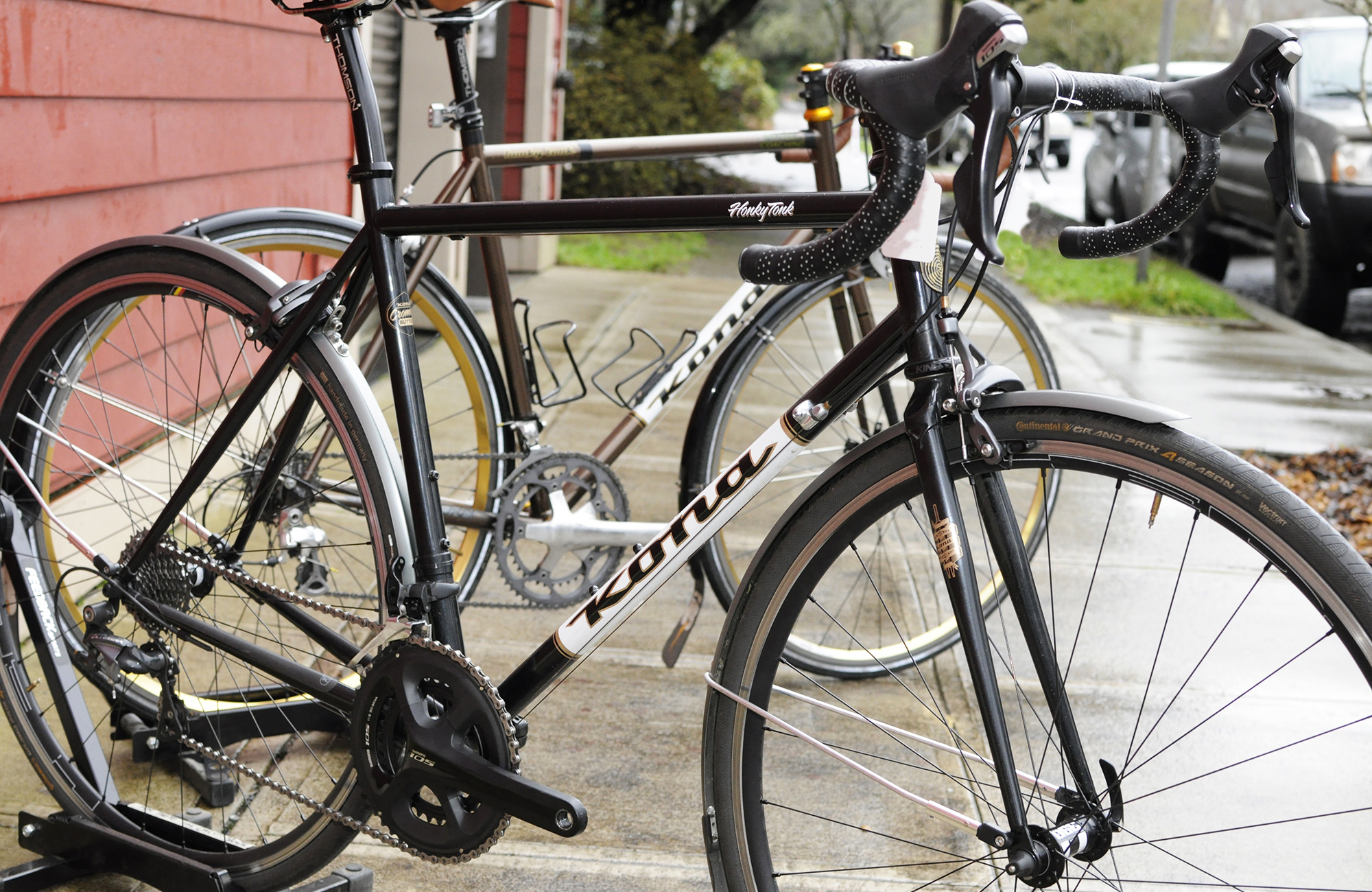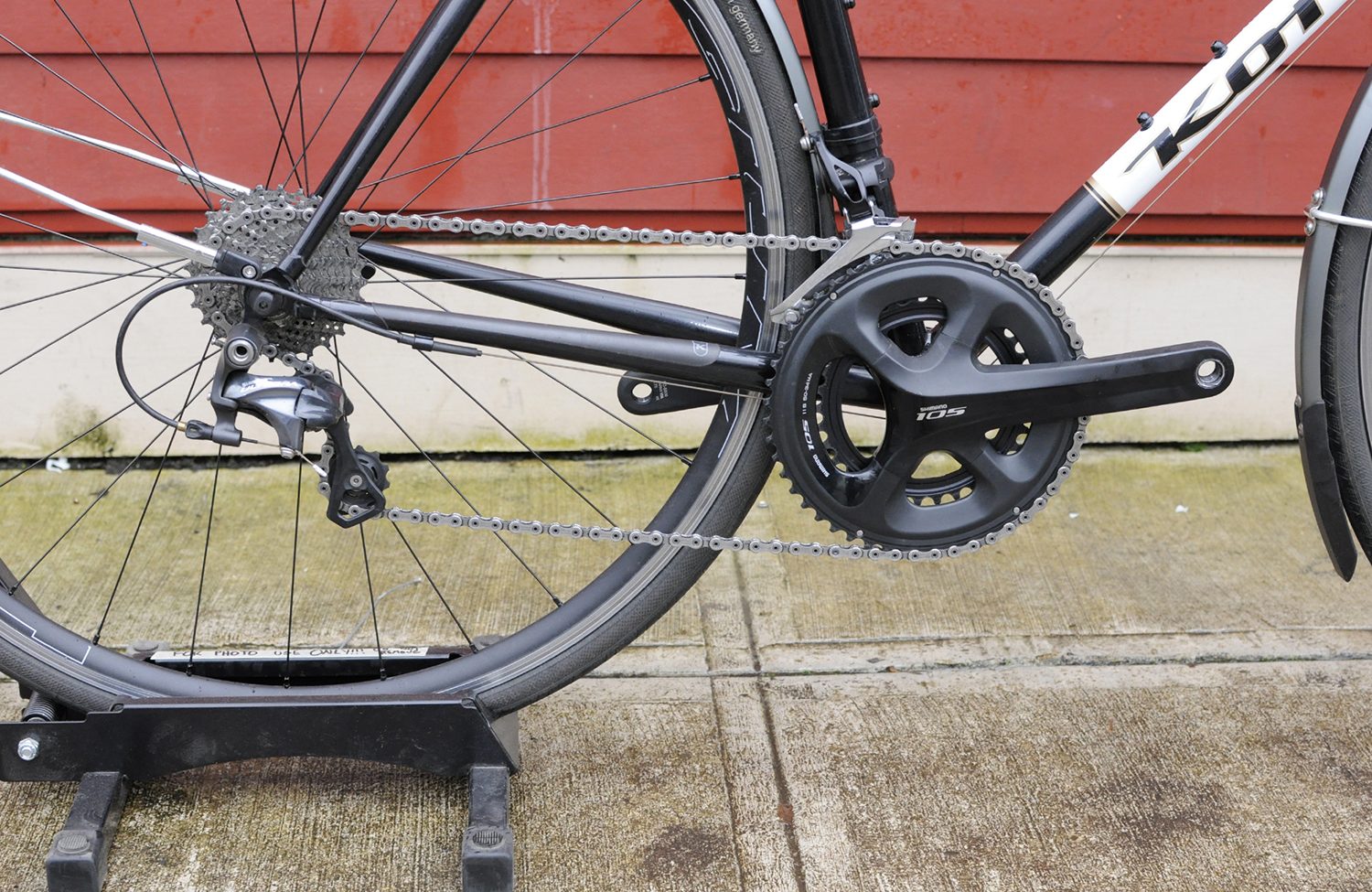 The Brown Honky Tonk: Weighing in at 25.31 lbs this Honky Tonk doesn't quit even after the sun goes down. It has a full Shimano Ultegra 2×10 groupo, and most notably a Shimano Alfine generator front hub wired to a Supernova Pro E3 light set (Insert your "lightsaber" reference here). Splashes of gold everywhere really make it a classy ride with gold Velocity Arrowhead rims, and gold Chris King headset and bottom bracket. It also has the upgraded Thomson seatpost, and it's rocking a PRO stem. SKS fenders and bottle cages are welcome additions for folks wanting to put some serious miles on their bike.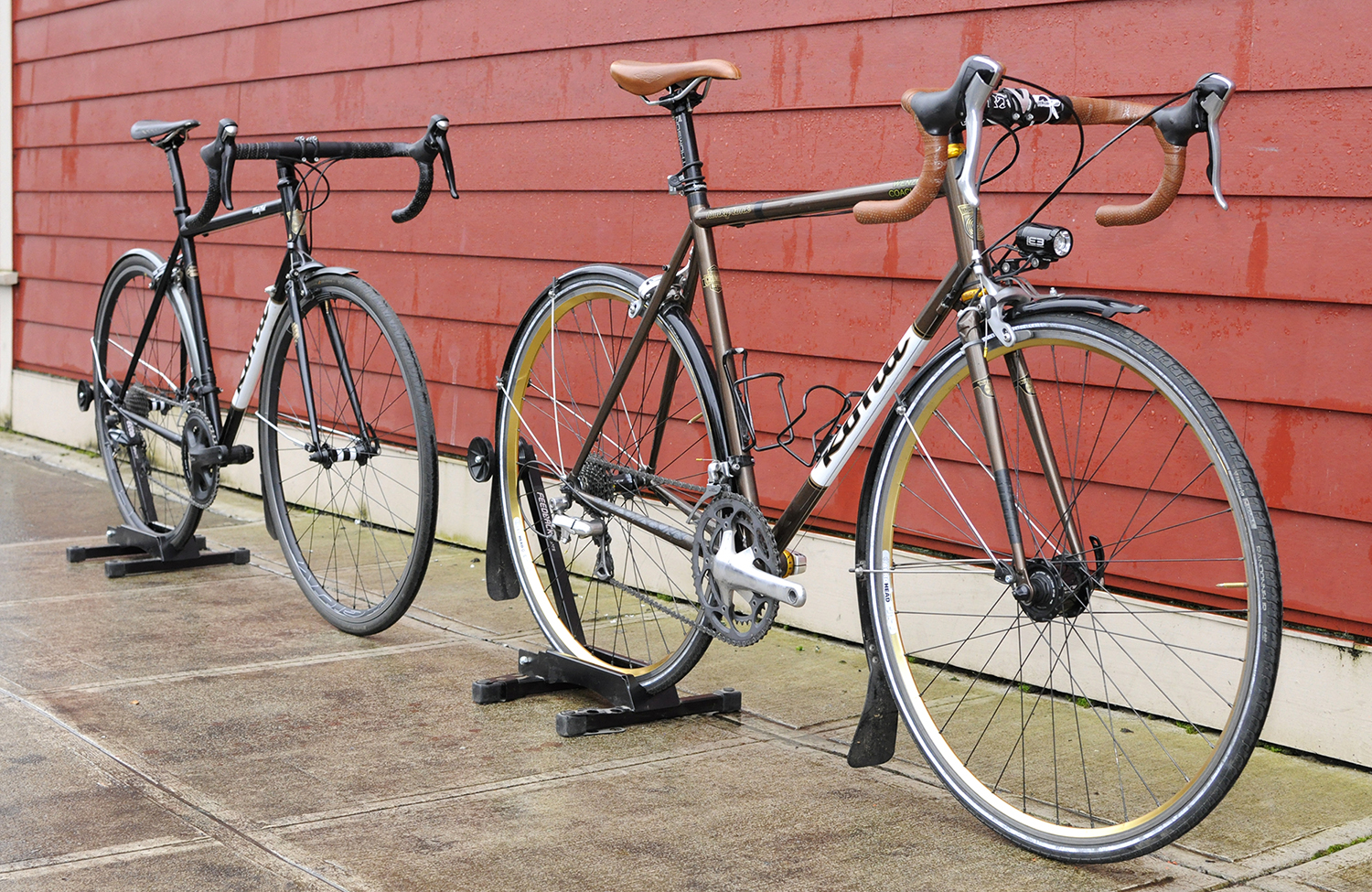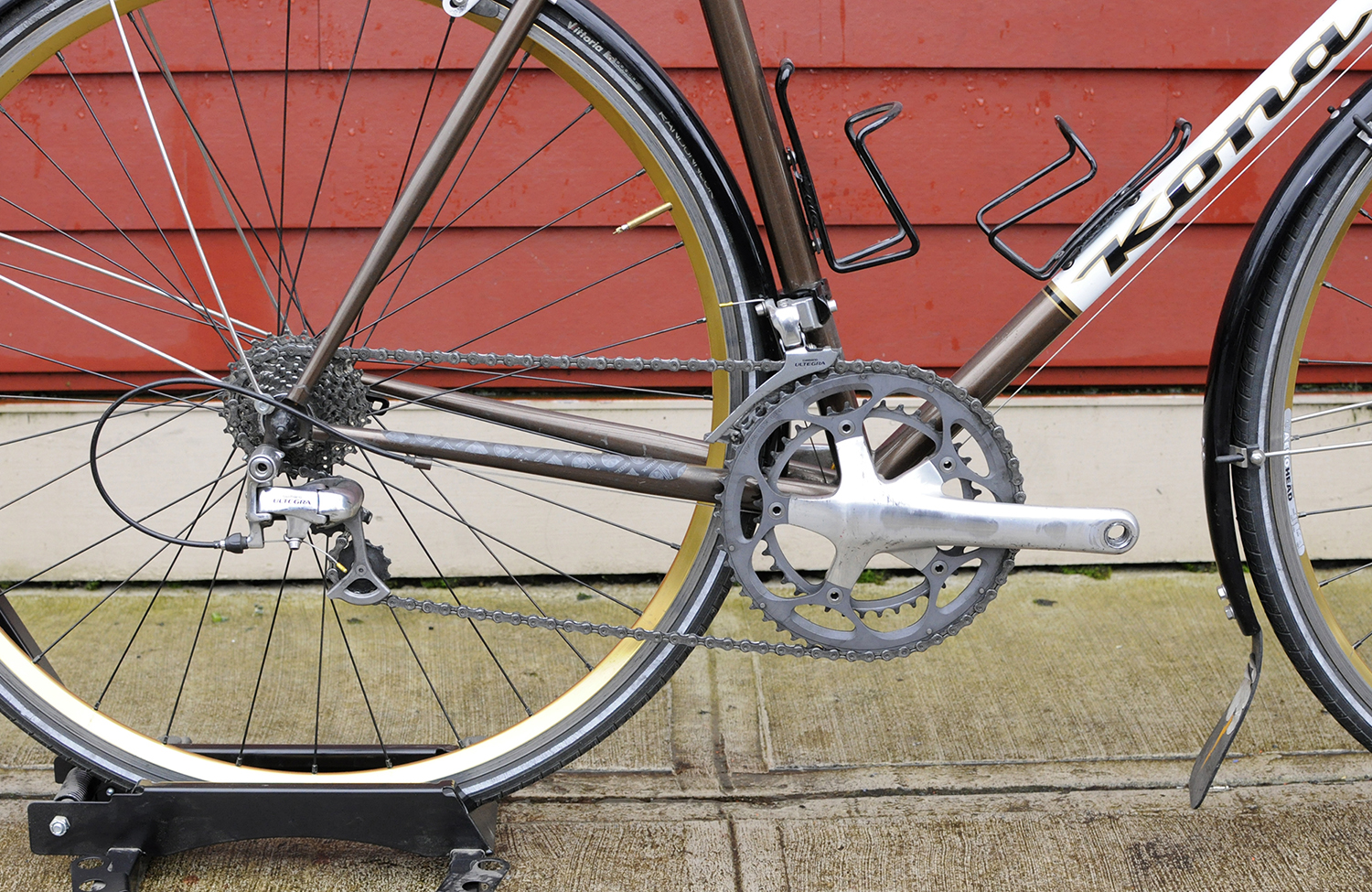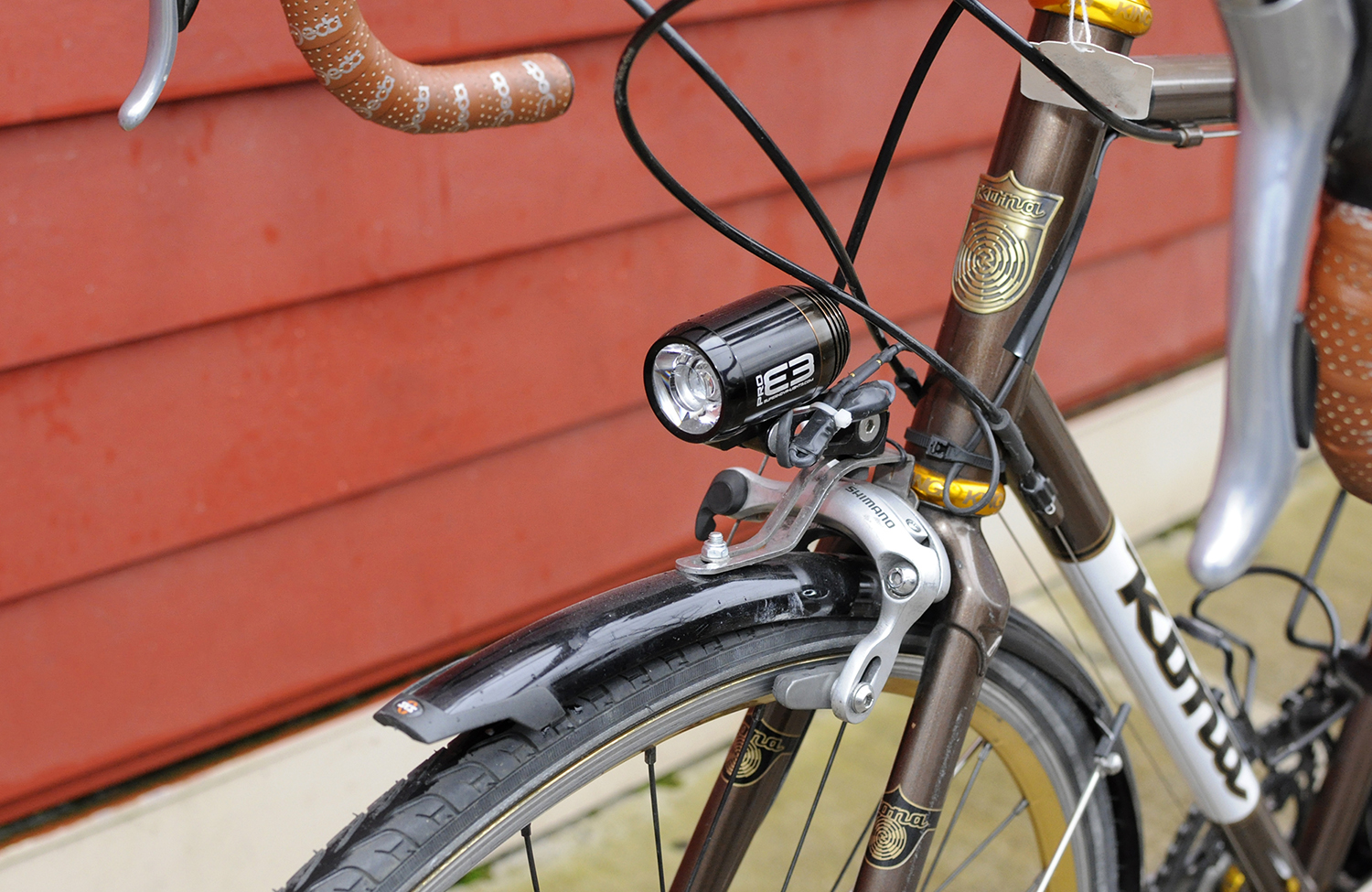 Geometry: Yep, they're a size apart, and they represent two different model years with subtle changes to frame geometry . Kona strives to always improve their bikes and improve them each season (Unlike Star Wars. Episode 1-3? Seriously?!). The black Honky is a slightly newer model, and features a more dramatically sloping top tube and shorter head tube making for a more slightly aggressive feel and reducing overall frame weight. The brown Honky is designed to put the rider in a slightly more upright riding position and the higher top tube gives the frame a more traditional look. But this bike's owner was no slouch and has set up the cockpit in a lower, faster, riding position. In the end those little tweaks are subtle and both bikes have a nearly identical ride feel.
Price vs. Weight: So what does the extra $75 for the black Honky get you? In a sense: A newer model, and an extra gear in the back. But what about the extra lbs on the brown bike? A generator hub and light set.
The Winner: Some say every ounce counts, and others contend base miles are the route to victory. You can chase that perfect cadence with an 11 spd, or you can rack up miles all night long on generator lights. Both bikes are really dialed. They're true to the sport, and in they're in it for the love (or "hate"?). Is either one a race bike? Nope, and let's be honest, you wouldn't have read this far if you cared. What they are is a great way to get out and ride. Which one would we choose? BOTH! The real deciding factor is you: Which was better, Episode V or Episode VI?