Every year our shop shuts down for a day and a half in August for the awesome opportunity to journey up to see our friends at Kona in Bellingham as they host their annual Kona Launch: and unveiling of their next model year of sick whips. This year Kona unveiled what we feel is their largest and most robust line yet. A lot of rad rides we're excited to get into the shop.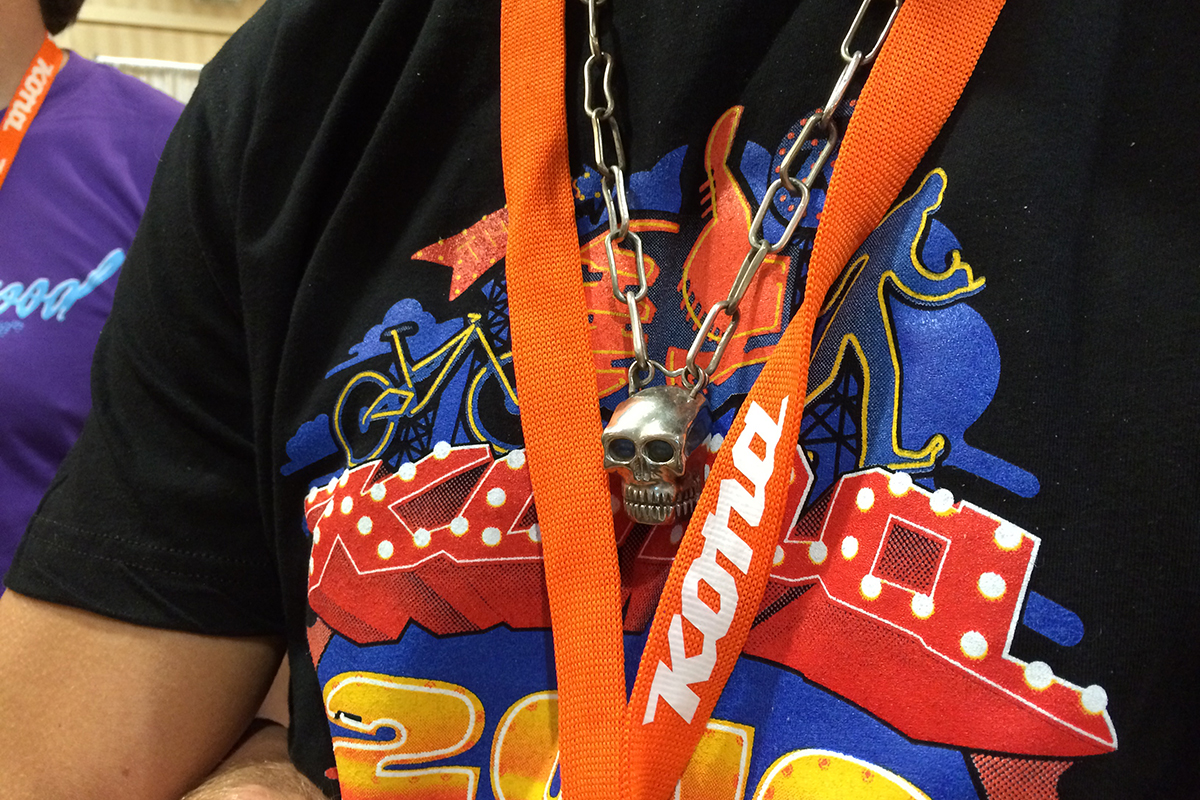 As soon as we got into Bellingham we stopped by the new Kona Store. It's their flagship presentation of their full line, and a great place to get service in town. It still has that new shop smell, but already has an air of legacy. The staff are really good people with bikes and good service at the top of their priority list.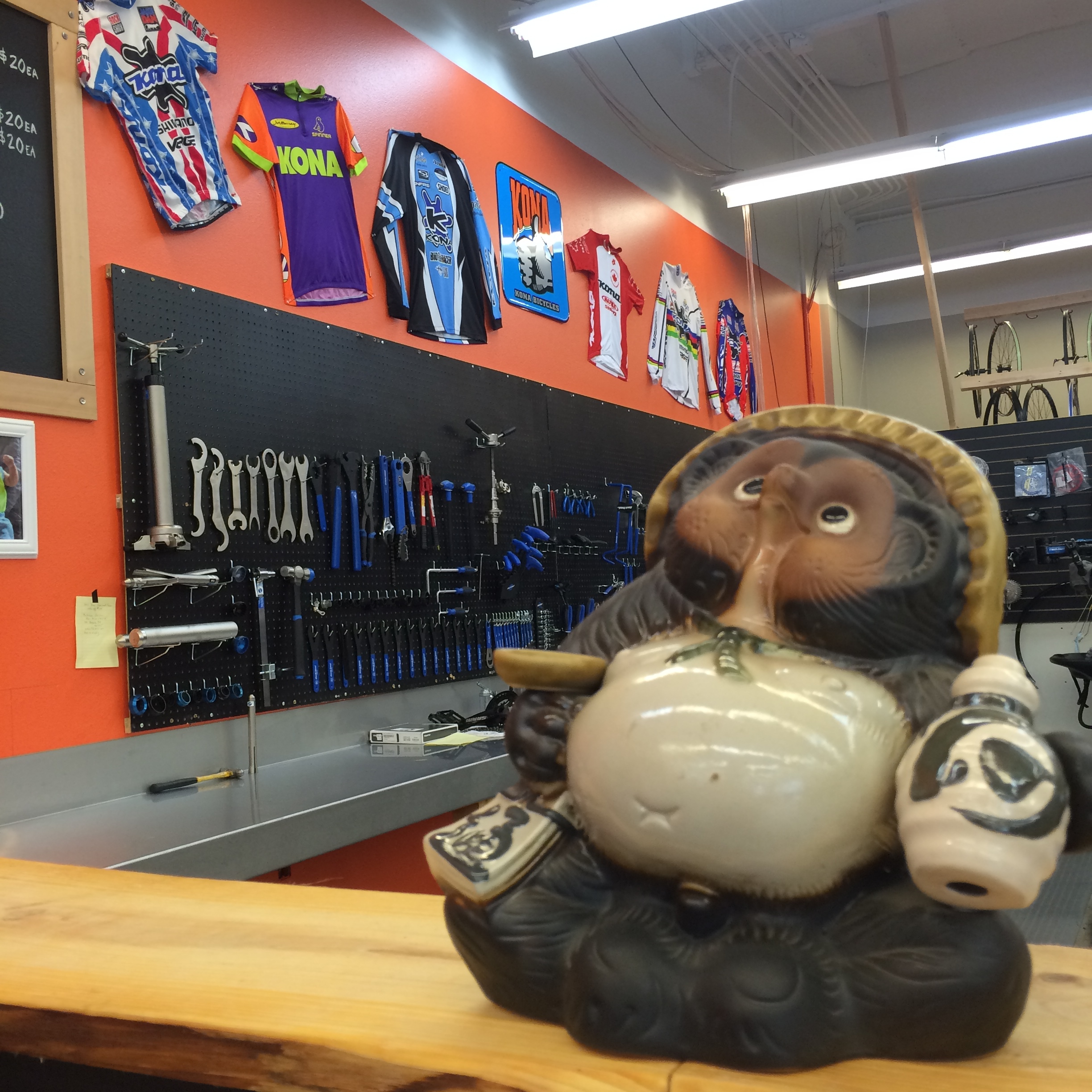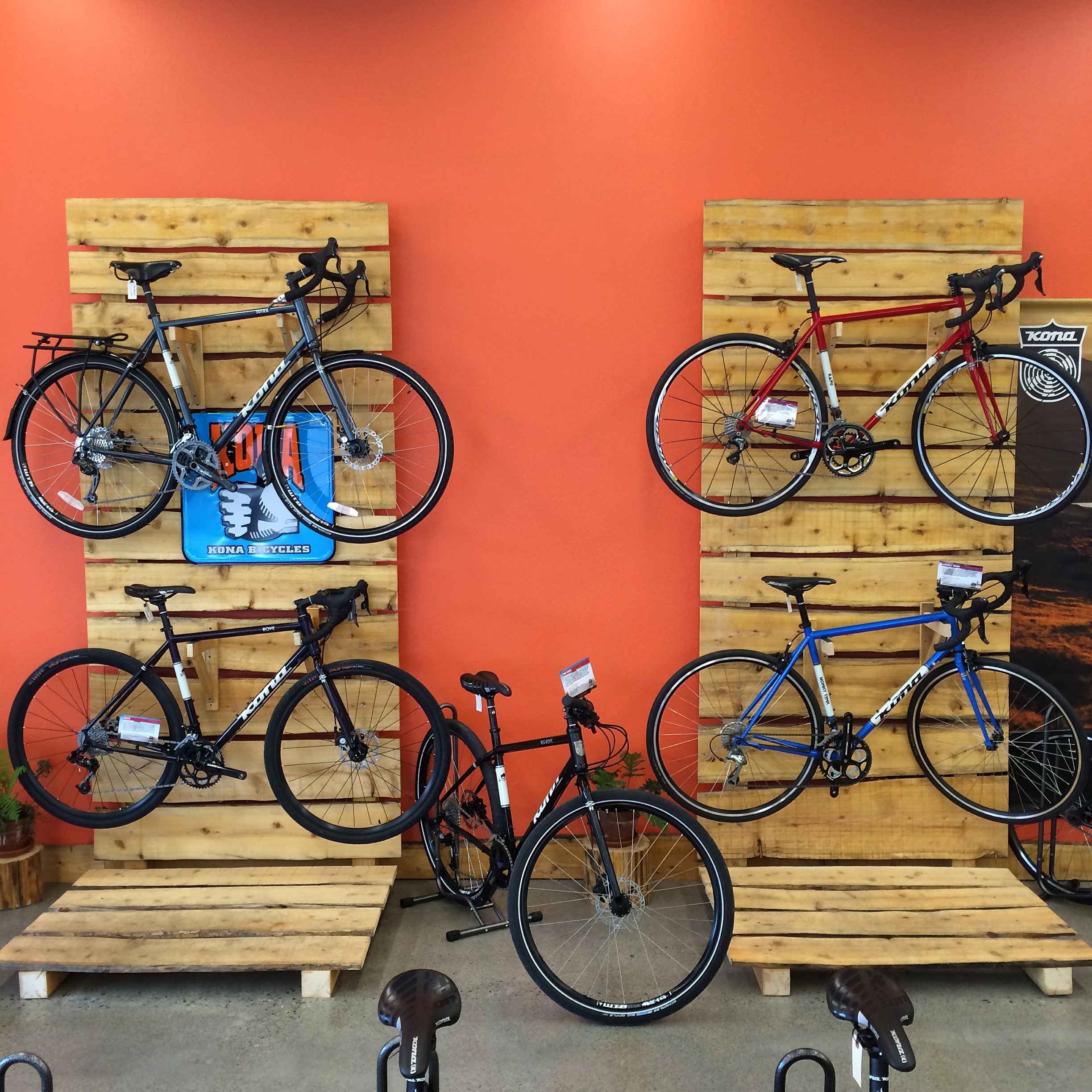 Next we checked in at the event center and picked up our swag pile for the next few days of solidly geeking out on bikes.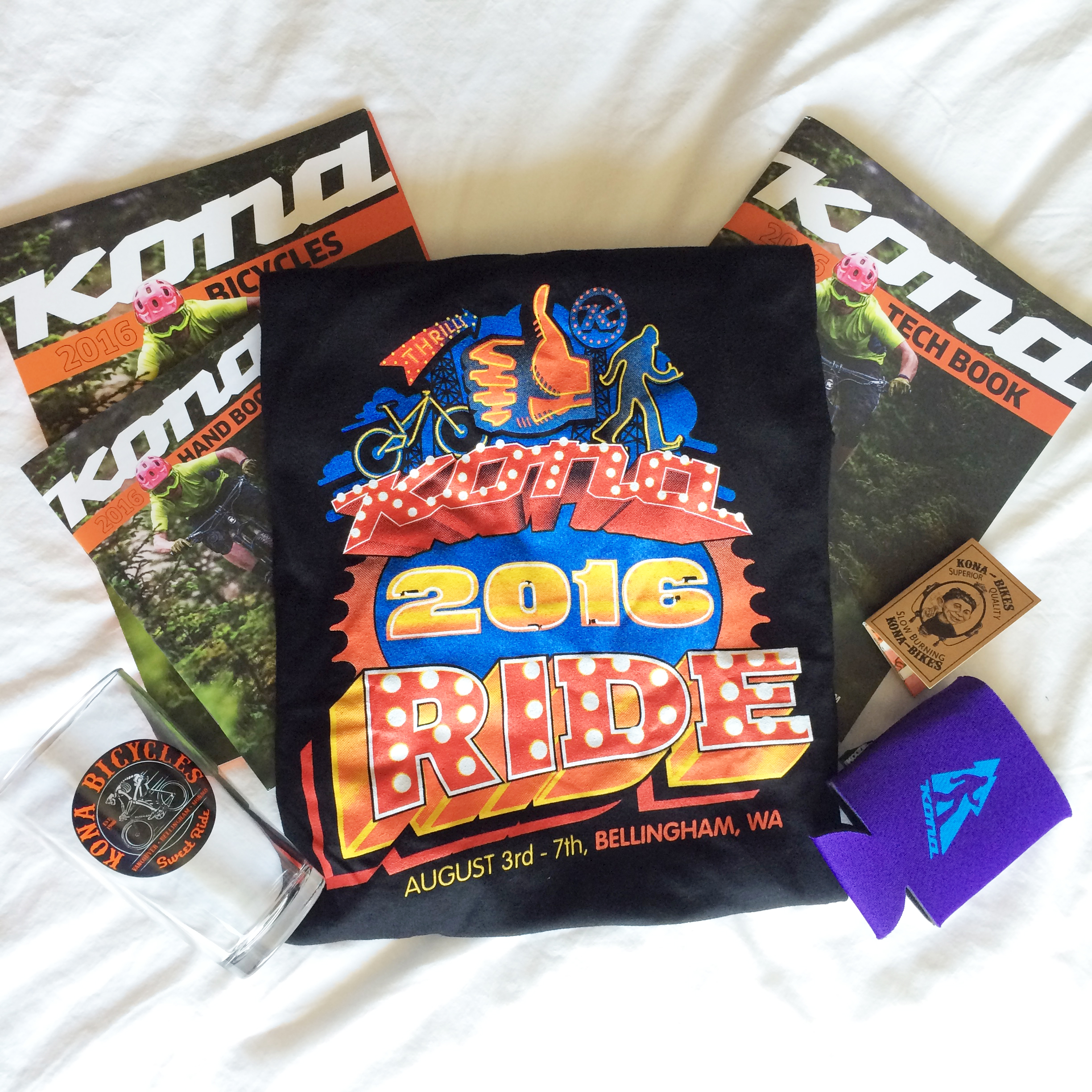 Conference rooms can be a bore, but when you travel with these folks, and have Kona hosting the party, it's always a good time.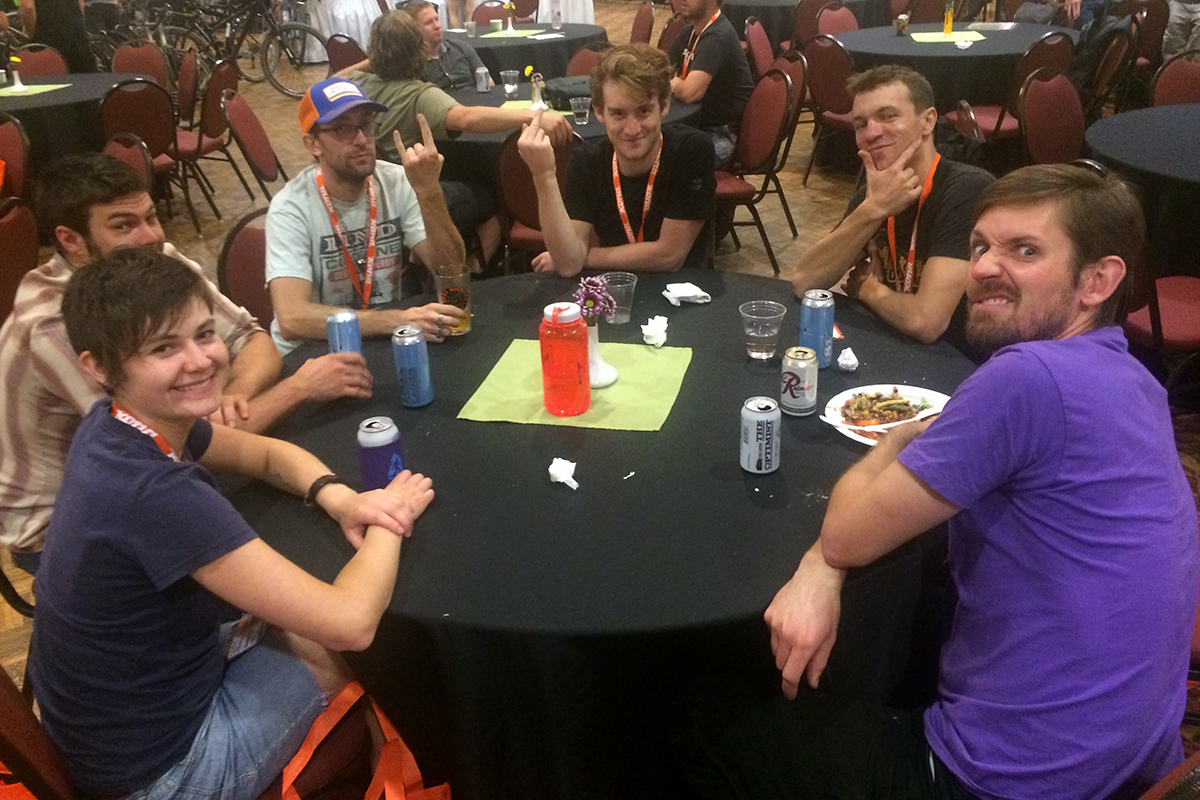 After our morning intro to the new Kona line we cruised over to Lake Padden for a day of demo-ing a huge selection of new bikes.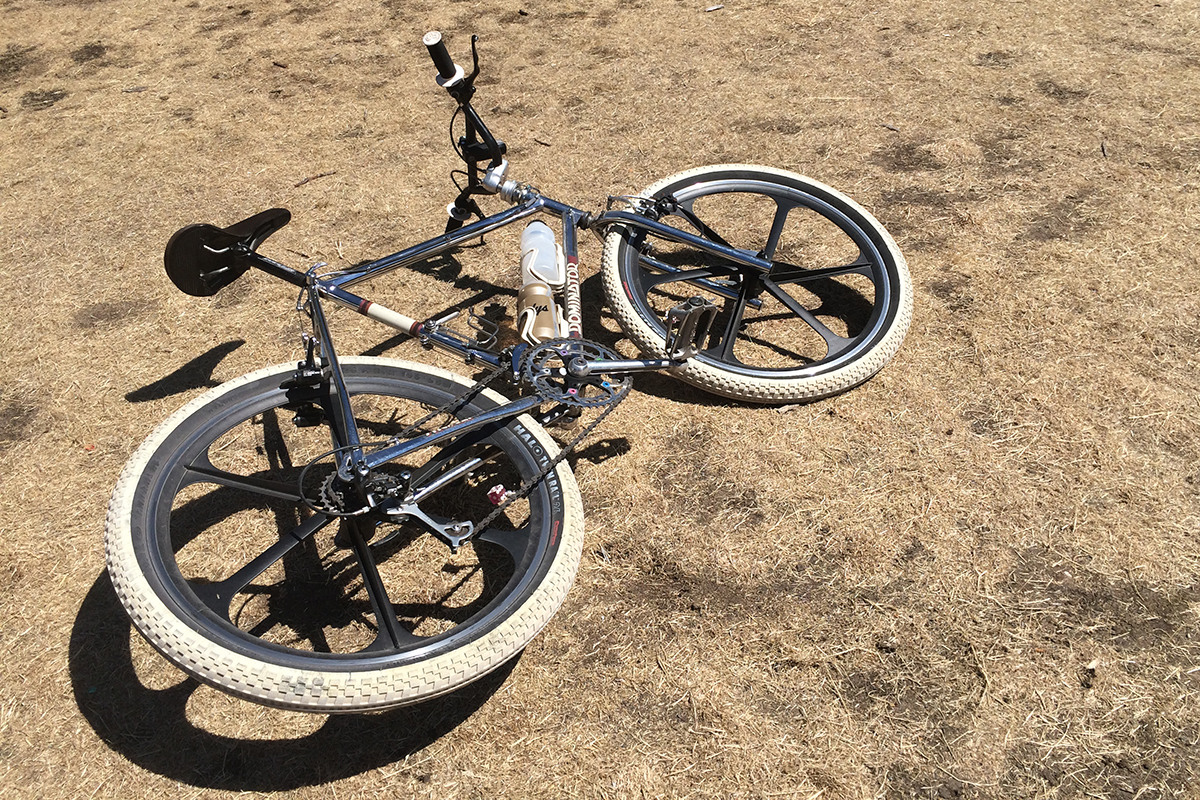 Sadly Gram's Dominator isn't a new Kona offering, you'll have to stick to the Kona HumuHumu for that kind of soul ride. On the up side we got serious time in the saddle on the new Hei Hei DL Trail, and Honzo AL/DL!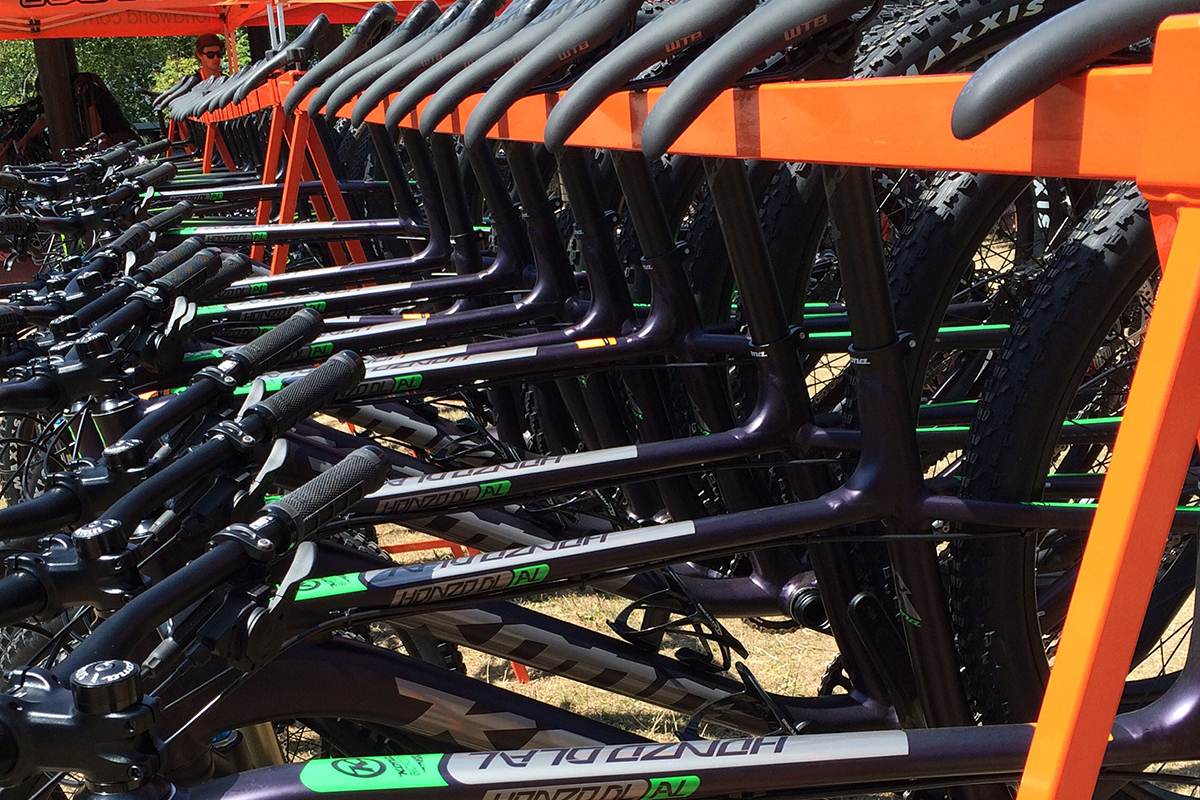 Another contingent of us grabbed the new Kona Private Jake and had a special mission to a hidden dock with our names written all over it. What can we say, researching bikes for YOU our customer's is hard f*cking work!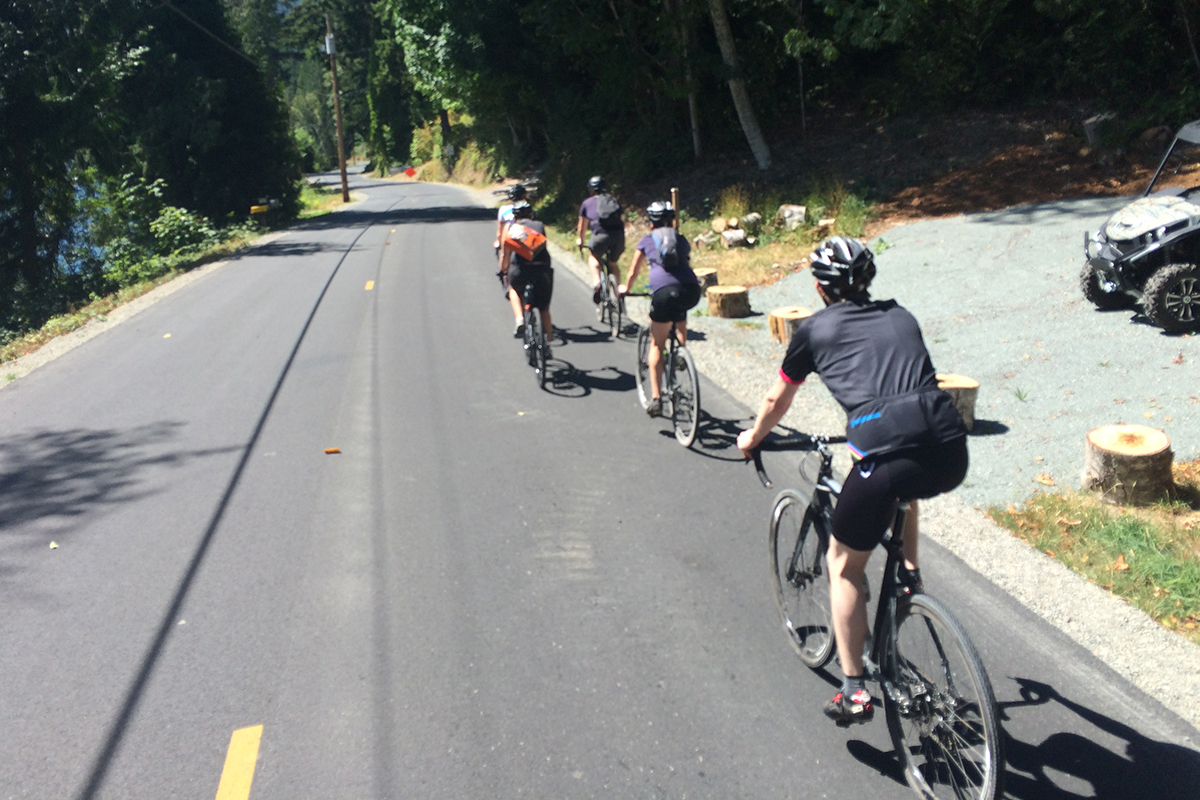 Sunday night is famous for the party Kona throws at it's Bellingham H.Q. This is the part where things get a little hazy for a few of us… A few of us might have actually WON the whole weekend on Sunday night… Or lost… anyway signs of a good time.
Needless to say it's an excellent chance for all of the dealers to network with others from all over North America, drink some Fort George beer (or a lot of beer) and throw down on some blindfolded Kona Pinata, tear up the dirt jumps, and shoot some hoops in the warehouse.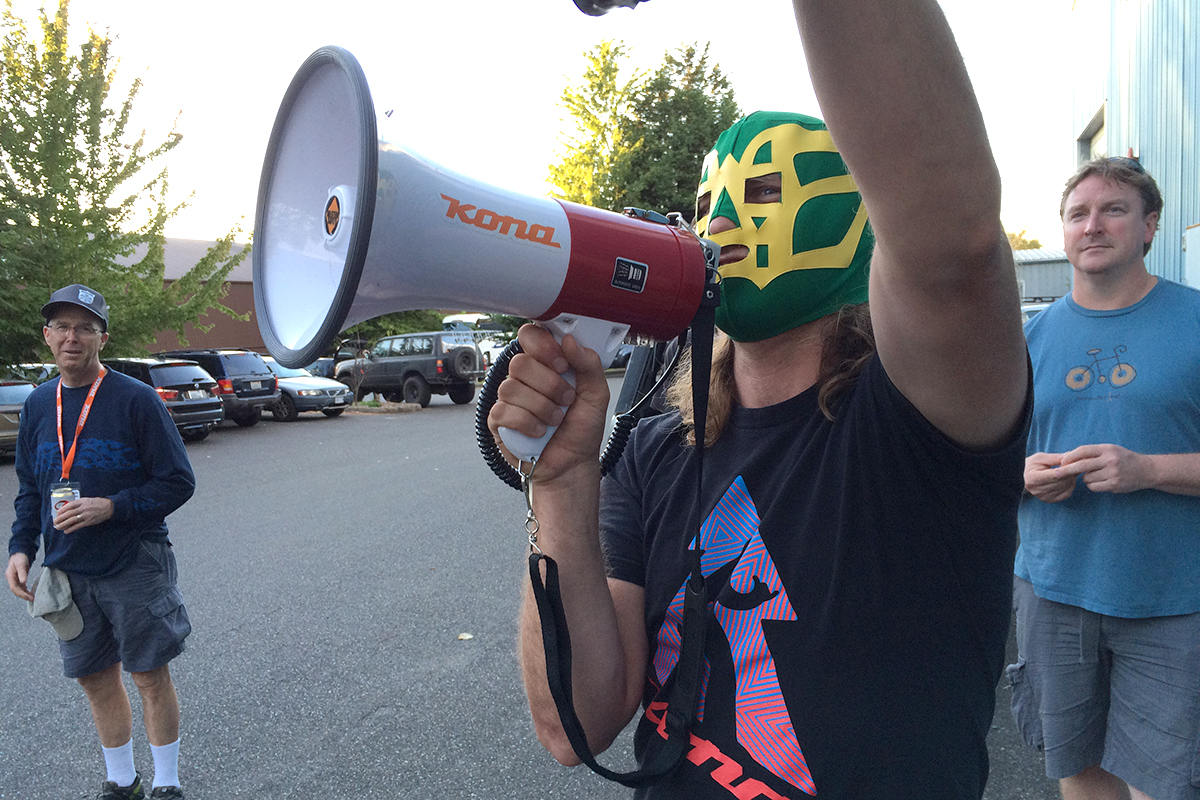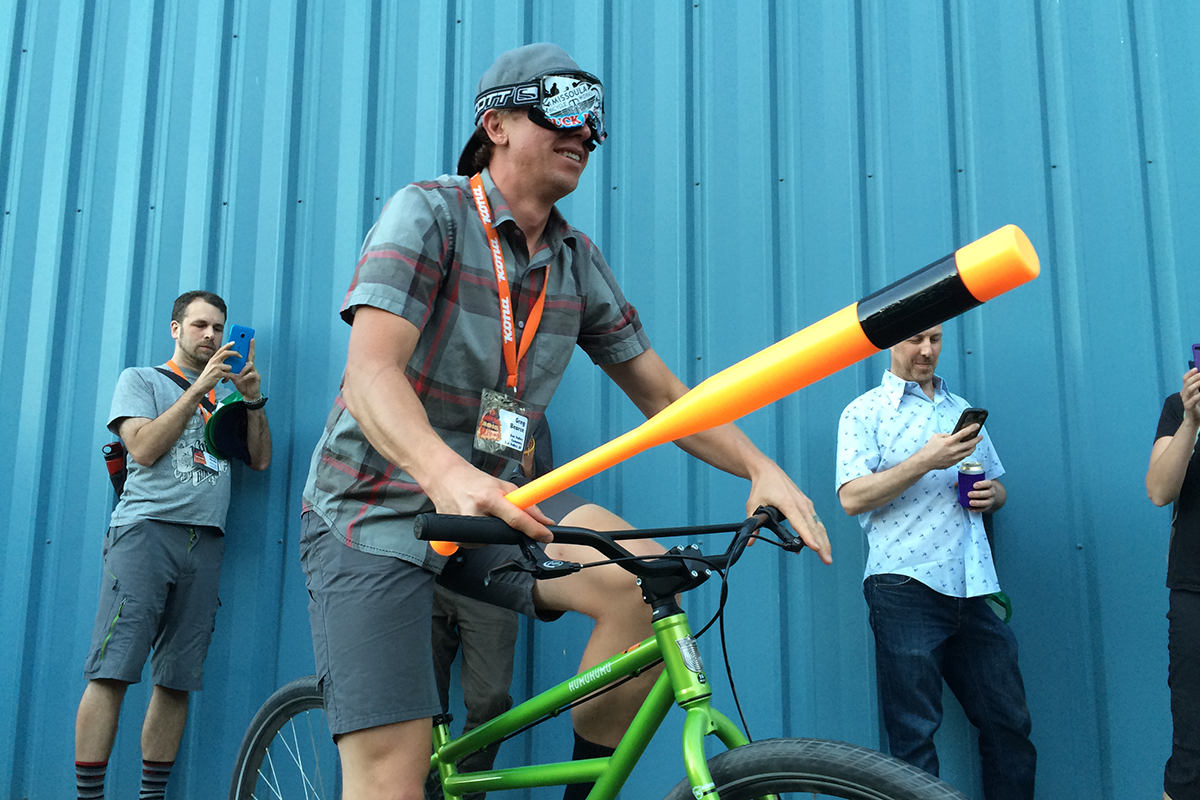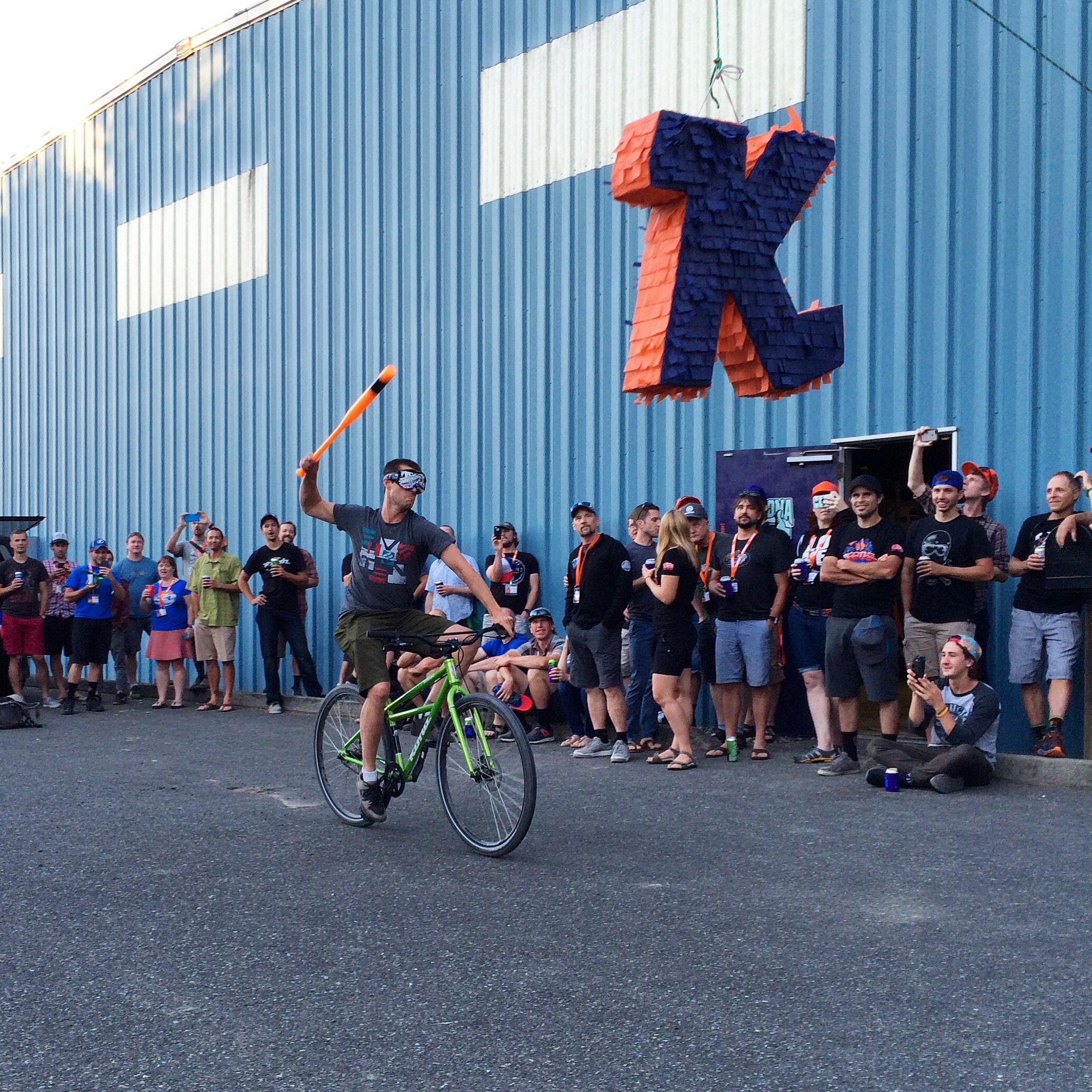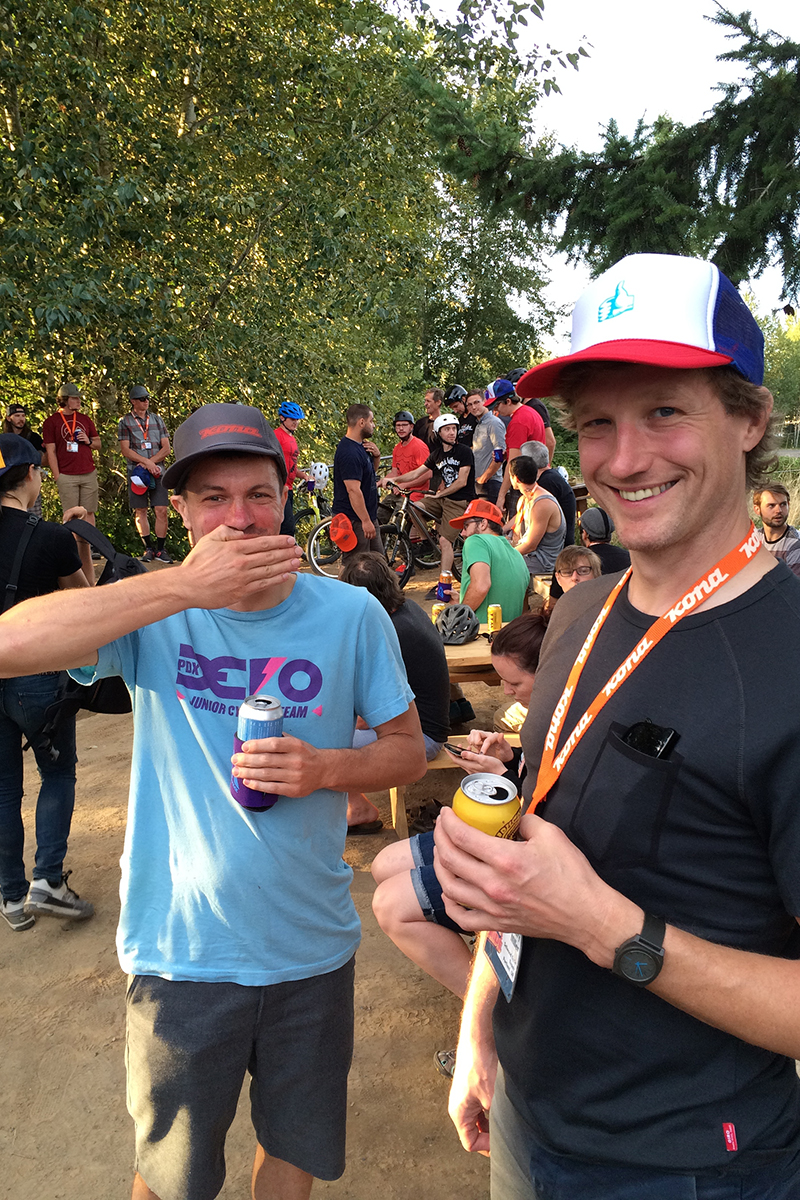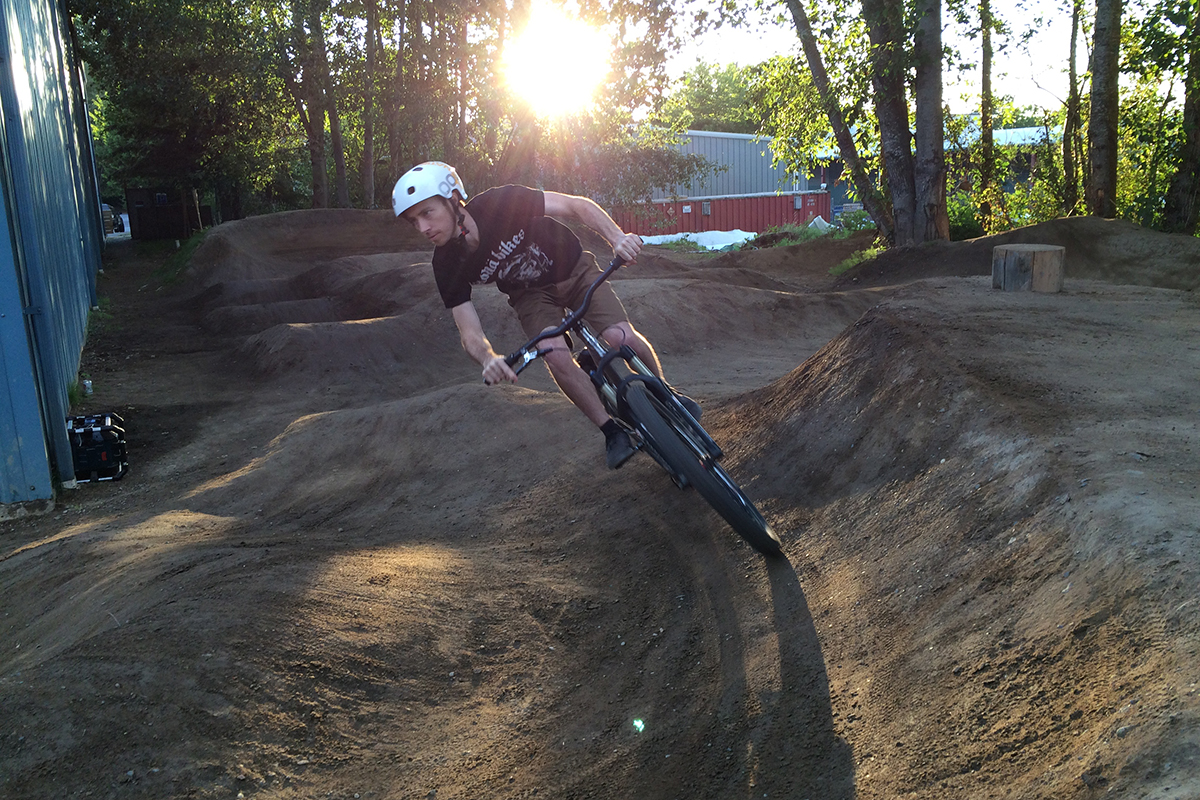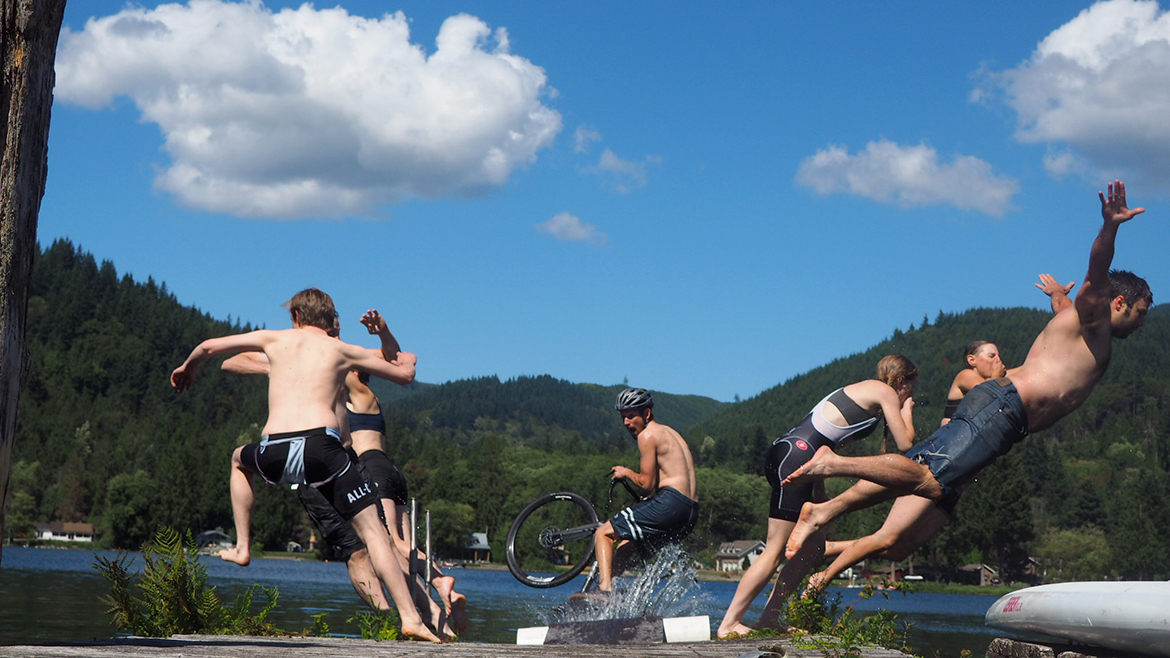 Photo by Jason Britton
We're looking forward to bringing a lot of the new bikes into the shop as soon as they're released. Next year's Launch is also slated to be an awesome time. Assuming they lift that restraining order on our staff before then. 😉