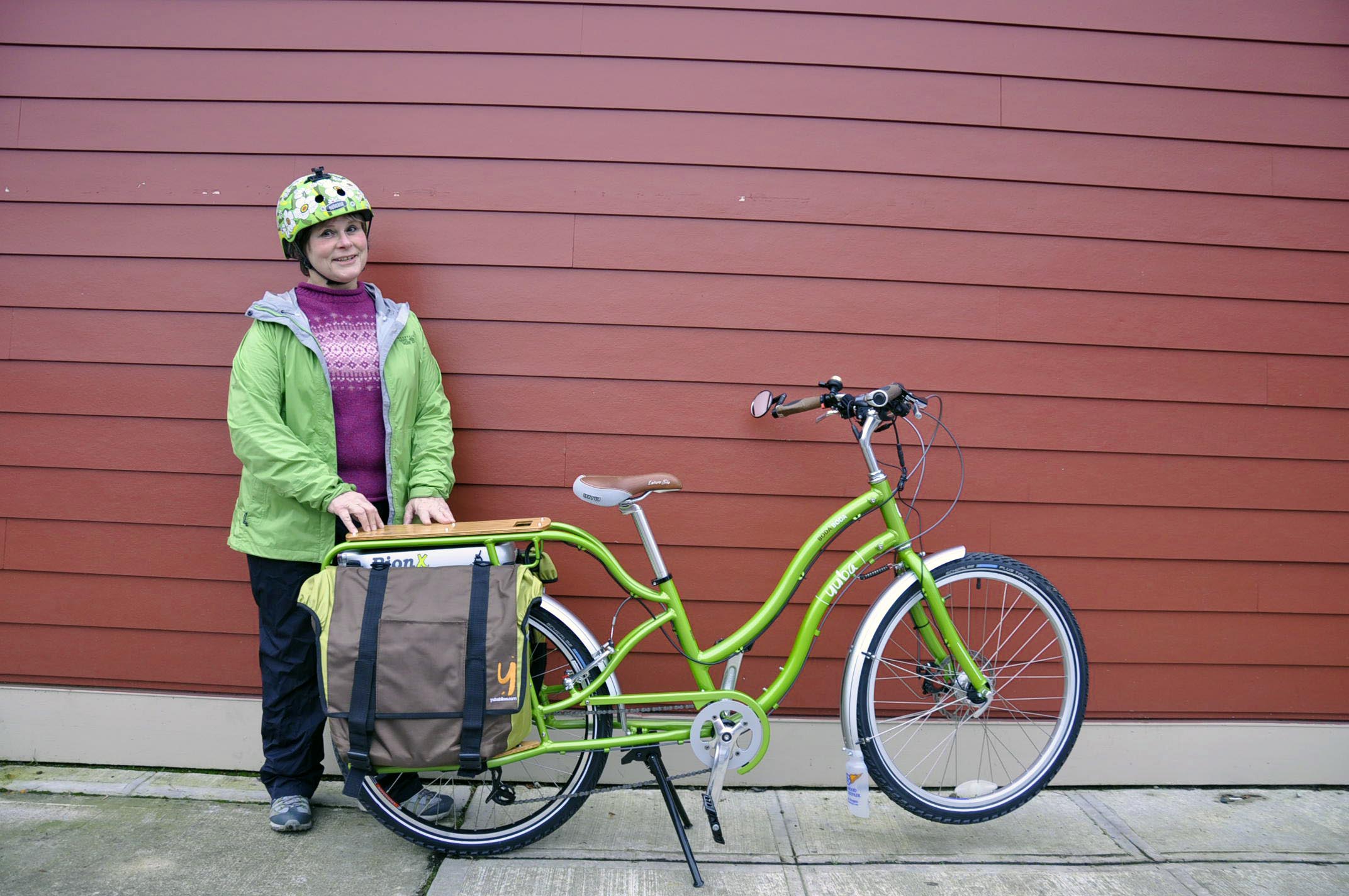 Utility bikes are made for people like our customer Kathy – intrepid individuals that are seeking to do more than just haul themselves to and fro.  Kathy is a busy lady, operating her own yarn business, as well as delivering groceries to seniors, among other things – and these two endeavors in themselves require a good amount of time in the car.  However Kathy's goal with this bike was to put together a machine that would allow an easy transition from daily car use to a more bicycle dominated lifestyle.
After multiple conversations with Peter, Kathy decided to combine the power of a BionX electric assist system with the adaptability and usefulness of Yuba's new Boda Boda utility bike.  The BionX battery fits neatly under the Boda Boda's rack, interfacing with the rear power-generating hub, thus providing varying levels of assistance according to your pedaling input.  On top of this, Kathy did a ton of research into the specific pieces she sought to upgrade from the bike's stock set up.  Highlights include a Shimano Alfine generator front hub (using Planet Bike's generator light), Avid BB7 disc brakes, dual Yuba Baguette panniers, and Schwalbe's bombproof Marathon Pro tires – among other things.
I see Kathy's bike as a sort of statement as to the great potentials of what is capable by bike.  Yuba's Boda Boda is the highly-modular blank slate, and the BionX system adds the oomph – allowing Kathy to be able to replicate the ease and efficiency of a car without any of the drawbacks accrued from driving everywhere.