Week three! I don't want to jinx it, but this weather we're having is pretty amazing. We might not be getting the mud-fest we generally get by this time in October, but I don't think too many people are bummed. Some say it's not cross without overhauling your bike every week, but if you're dismounting to get over obstacles with your heartrate at max, then it's cross – at least in my book.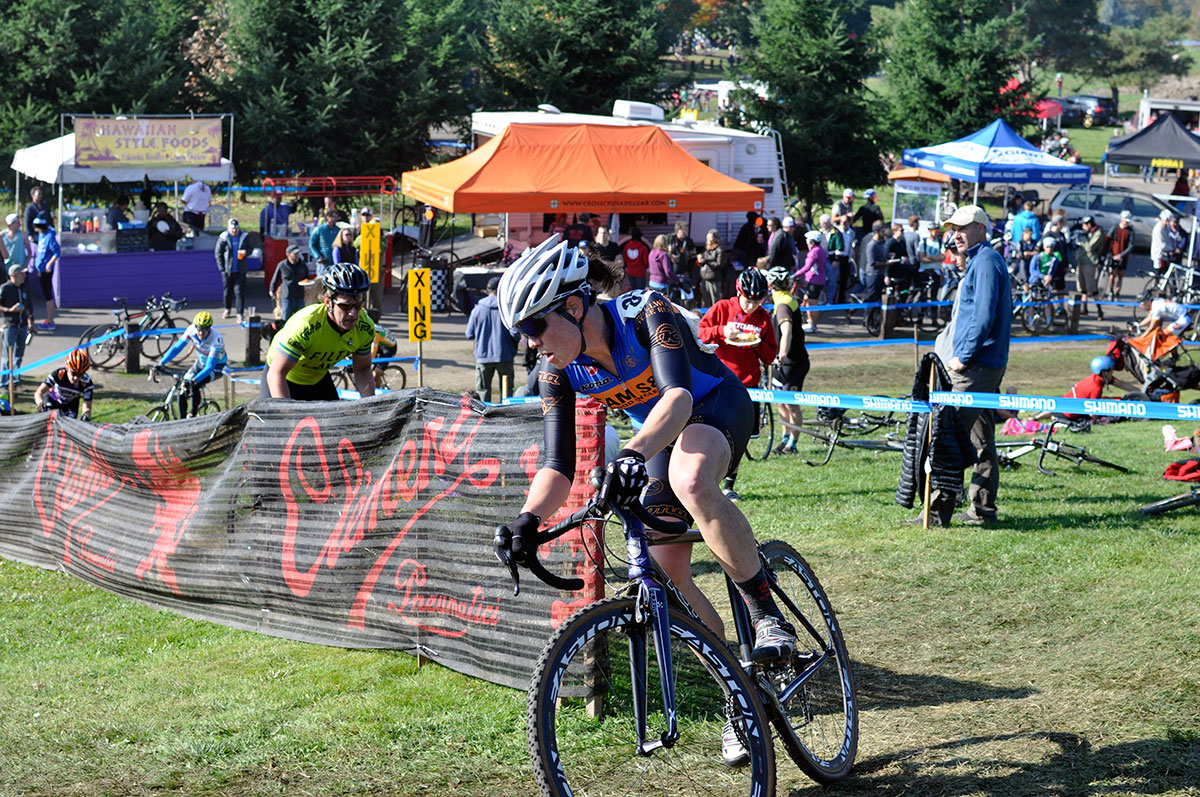 So where where we on Sunday? Oh yeah, PIR – Heron Lakes! This course is known for favoring those who can keep the heat on, and then fire off a little more as the clock winds down. Team S+M was out there applying that heat in categories all through the day. One of our newer members, Phillip Trost did a run down and found that we had racers in almost every category, with well over 20 registered racers in the S+M kit!
The morning started out pretty foggy and a bit chilly, but finally broke into another bluebird sunny Sunday afternoon, just as the A's started their race. There was a serious lack of mud on the course, which kept the pace high in every category, especially on the back stretches of the course. Pace lines formed and fell apart, while the concrete barrier and run-up to off camber hills provided great heckling opportunities.
For us, the real story of the day was watching Beth Ann Orton and Alice Pennington sweep the Women A's race. After a small crash at the beginning, Beth came roaring back to take the lead and then pounded out the remaining laps in dramatic fashion. Always on the rivet, she ended up winning 10 seconds over Alice and a whopping 45 seconds over rival Serena Bishop. We are truly lucky to have such a solid group of racers racing in our colors.
In related news, this was the first race of the series that allowed beer, and boy howdy some folks were getting rowdy! The heckling was top notch, and everyone seemed to have a really great time all over the course.
This coming weekend we head to Bend for two back-to-back days of racing at Deschutes Brewery. We'll be closing the shop on Saturday the 26th, so if you have last minute mechanical needs, get to the shop ASAP! We'll be providing our standard top-notch neutral assistance both days as well in case you have a seriously last minute issue.
This slideshow requires JavaScript.