I can't believe we're already done with week two of the Cross Crusade. The sun gods smiled on us for another week in a row, although the mud was still thick and strong in many sections of the course.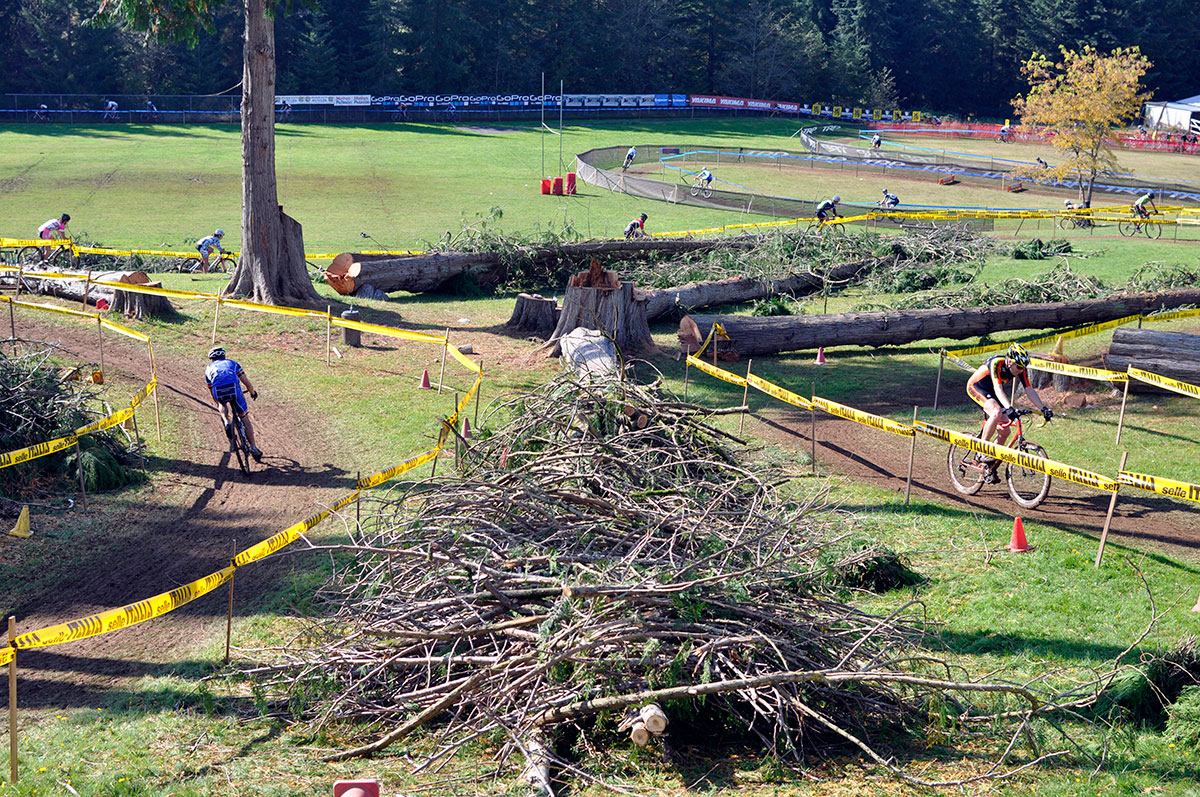 But what about the course! If you're familiar with the Rainier of the past, then Sunday's course was a real shocker. The Cross Crusade crew did an amazing job working with the fallen trees, and even moved the finish line to the top of the dirt climb. If you had a gameplan going into the race, it probably fell to the wayside as soon as your race started.
As the day wore on, the mud thickened to a Nutella-like consistency which wreaked havoc on the fields. Because of the deadfall, the back section of the course was eliminated, and instead wound it's way around all of the trees. Making good use of the natural features present, a large tree made for a difficult barrier and excellent heckling spot.
All in all the course was great, the conditions were a bit too nice, and the crowds were pumped. We're looking forward to PIR this Sunday where the course is flat, fast, and beer is welcome. See you out there!
This slideshow requires JavaScript.