Another October, another start of the infamous Cross Crusade. After the biblical rainfall the week prior at Battle of Barlow, we were treated to a bluebird day at Alpenrose Dairy for the first race of the series. There were a lot of heavy hitters out there, as well as huge fields in the beginner and C categories. Cyclocross is healthier than ever in Portland, and this season is going to be one to remember.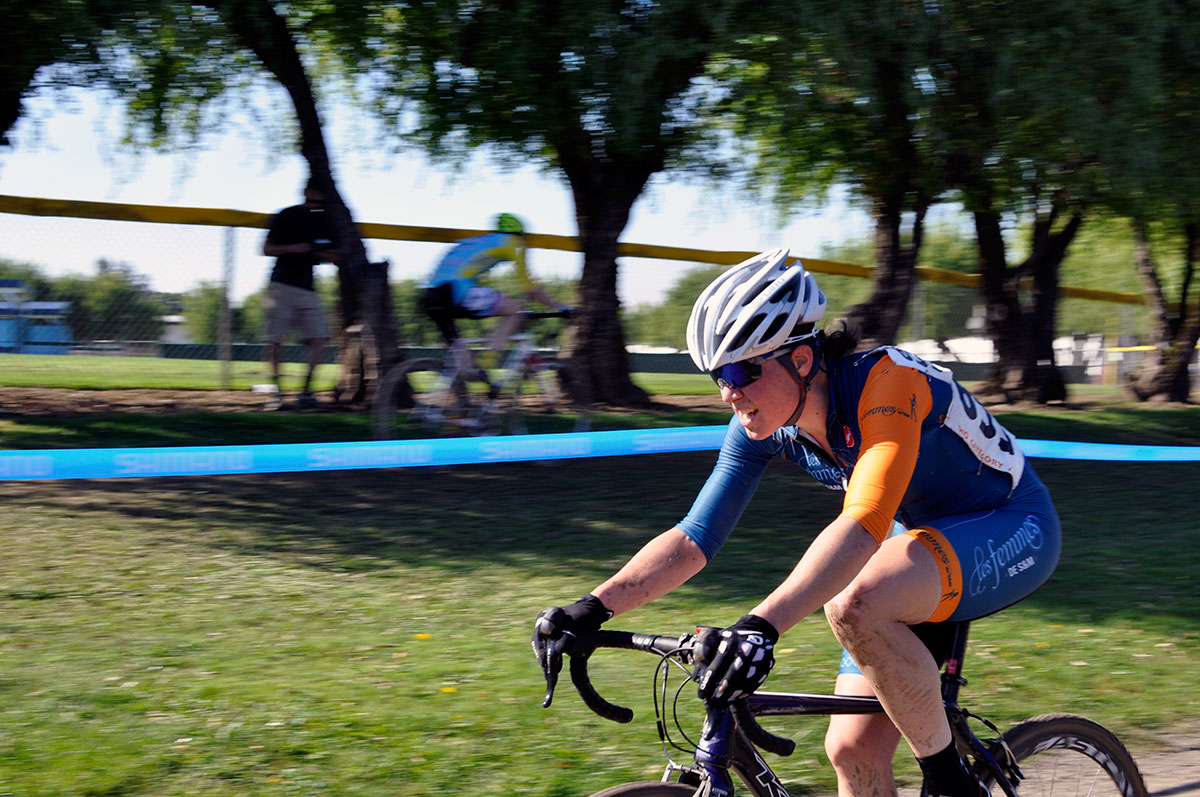 The course was fast and flowing, with only one section of sloppy mud, while the main run up was quite tacky, especially later in the day. One of the best parts of the Alpenrose course is the variety of terrain; double stairs up to the go-kart track, the old west town, the velodrome, and of course the off-camber "pain cave." Aside from being a great racecourse, it's also great for spectators. Everything is close by and the atmosphere is always electric.
I arrived around 11 to find Jesse and Jason Beasely running the mechanic tent in the expo area. They were busy adjusting derailleurs and getting last minute adjustments in order for patient, but excited racers. They'll be there every race this season, so if you need a last second check over, swing on by. If your bike needs something more than that, bring it by the shop; we'll be happy to help get you ready for Sunday.
Team S+M showed up in good numbers, fielding riders in almost every category. Watching our teammates racing is always fun and doubles as a good way to check out the conditions as well as watch how other categories navigate the gnarly sections. My race is at the end of the day which means I get to watch the fastest ladies and guys motor on the course for a solid hour, which is always exciting. Sunday was no exception; they were absolutely flying and making it look so easy.
This slideshow requires JavaScript.
When all was said and done, something like 1400 people showed up to race. Next week the series moves to Rainier High School which certainly favors the climbers and those who love descending. See you next week!