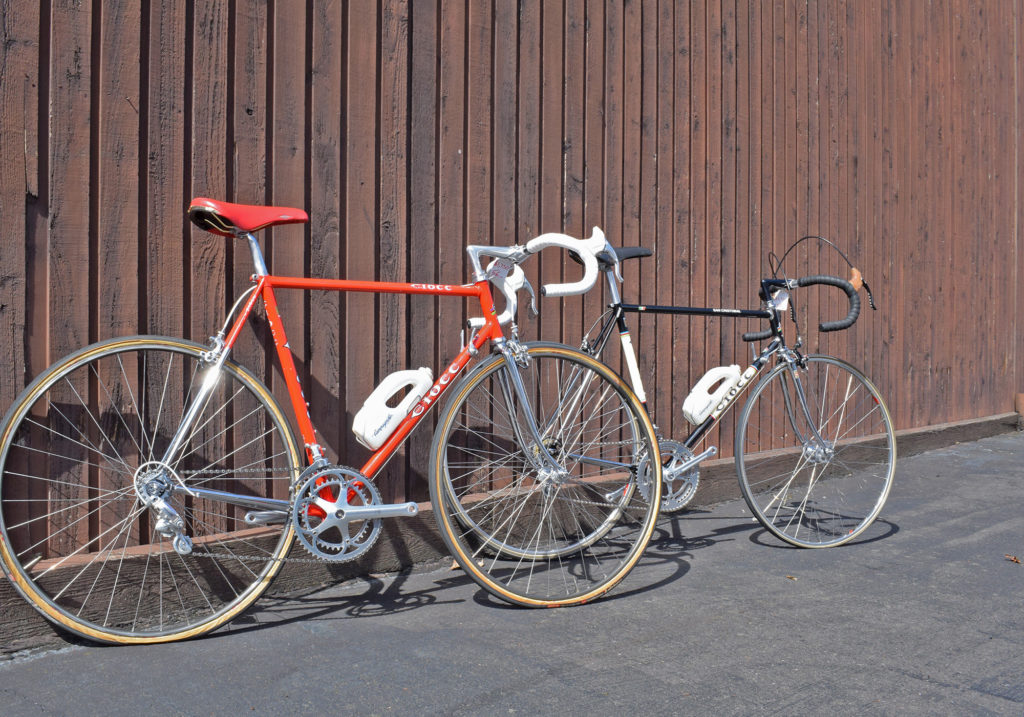 Most folks already know we get a wide spread of bikes coming through the shop to go on consignment, but not everyone gets to see some of the real gems we get from time to time. This duo of vintage Ciocc roadbikes will turn every head in the room.
we have both a 56 cm Ciocc, AND a 55 cm Ciocc San Cristobal laced with some very fine, and very rare Campagnolo and Cinelli parts. For the full rundown it's best to click through to the individual listings.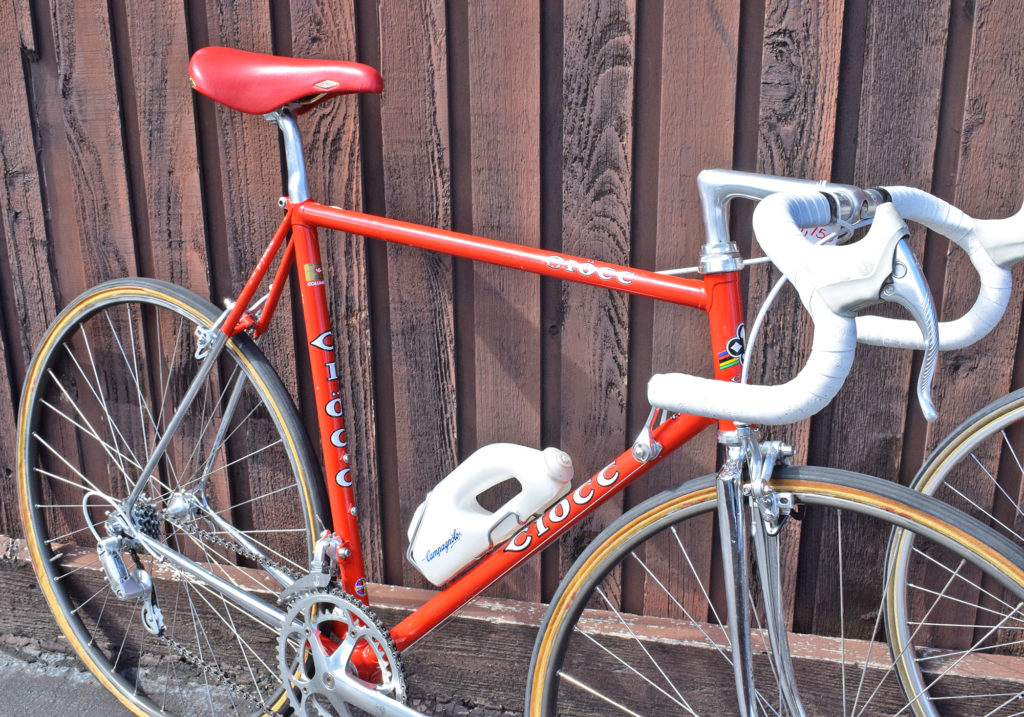 We should also note that these bike only have placeholder tires! These tires are not glued and do not come with the bikes (so ask us for assistance if you want to check one out in person when you come by the shop).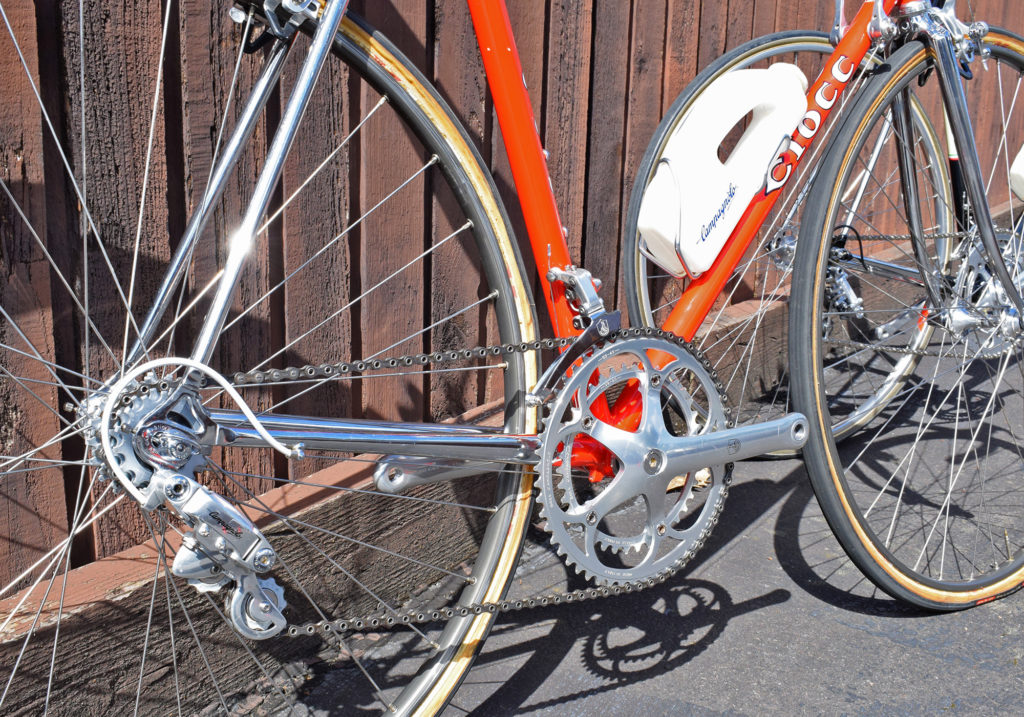 The red Ciocc is built from Columbus SLX steel, and decorated in a gorgeous Campagnolo C Record groupo.
If drillium, and brazed-on Italian Flag detailing is more your style then the San Cristobal is calling you. Its Columbus SL tubing, polished chrome lugs, rare black Cinelli XA stem, and Modolo Professional brakes and levers are the things of sweet dreams.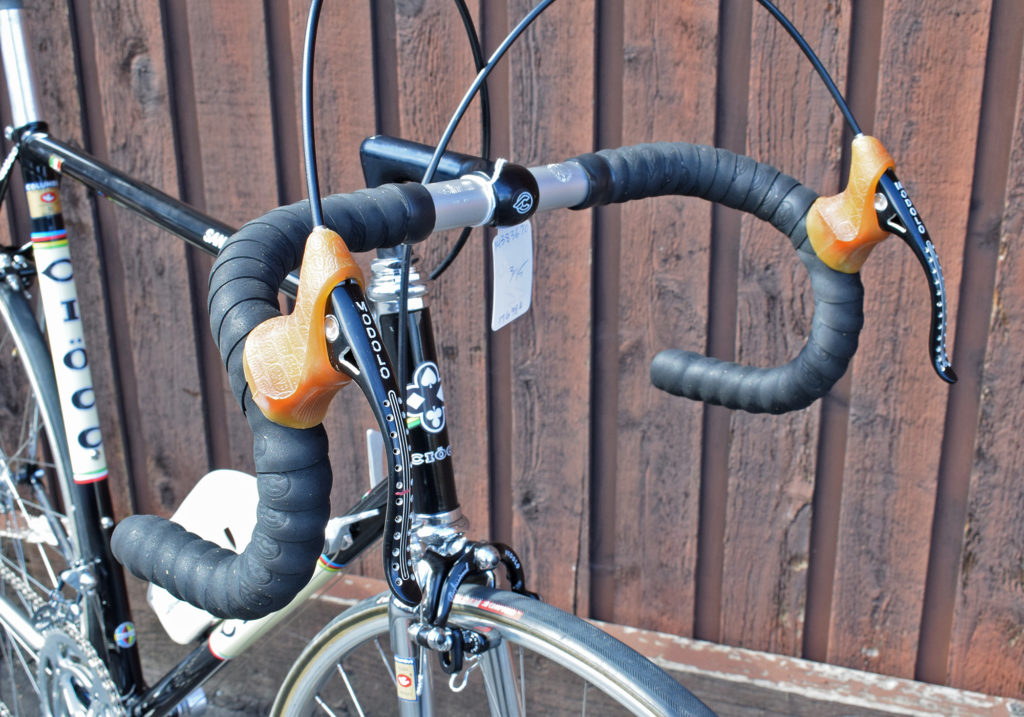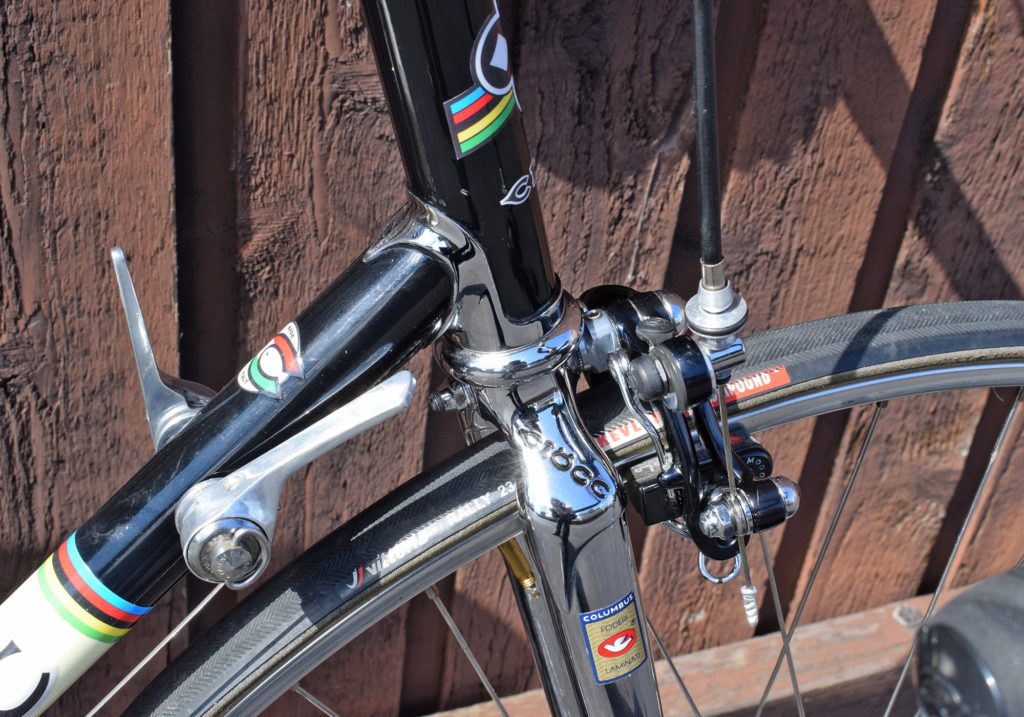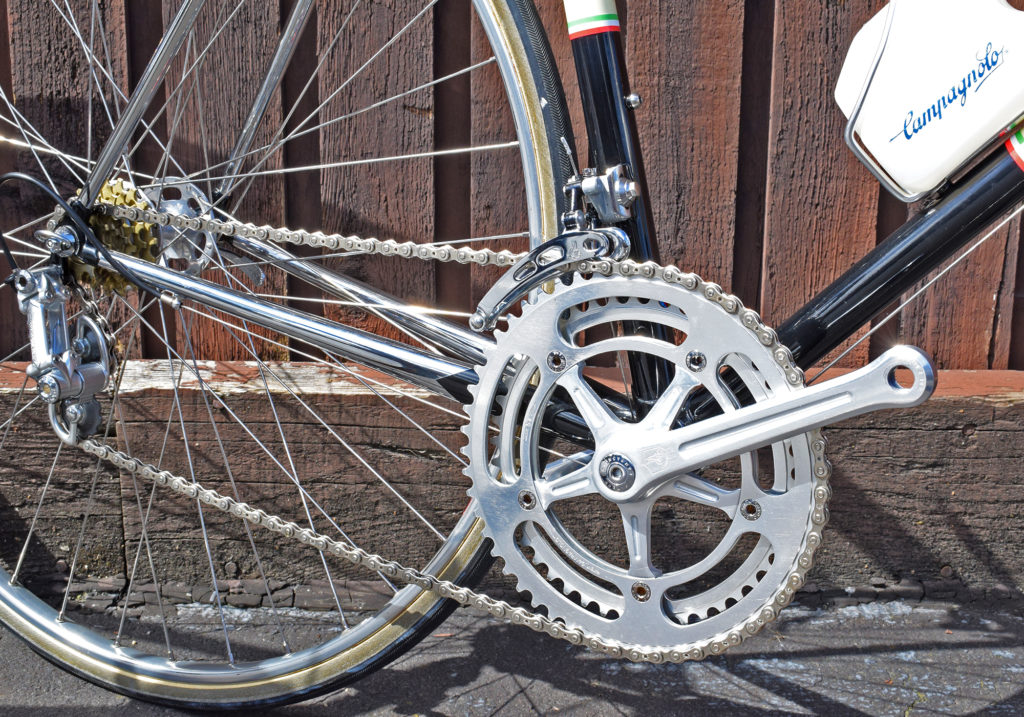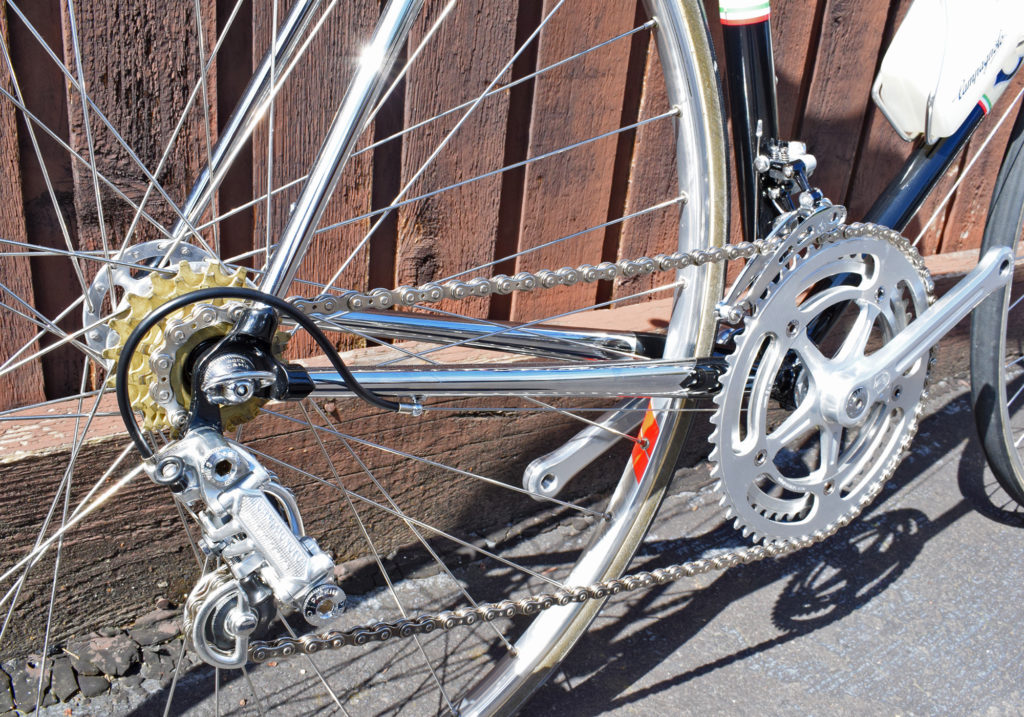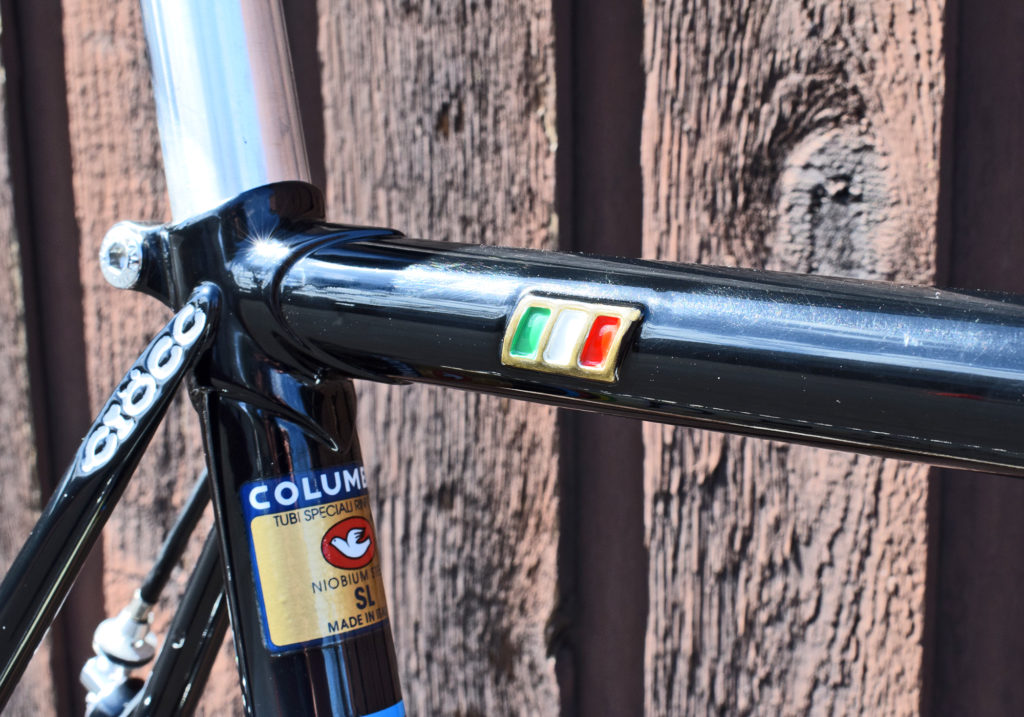 You don't have to be a full-on collector to really appreciate this beauty and craftsmanship, nor the fact that both bikes are in phenomenal condition. So stop and give them a peek before they're snatched up and gone forever.