Every year our friends to the North, The Community Cycling Center, hosts their amazing Holiday Bike Drive where several hundred Portland-area kids get to pick out a bike that's new to them. This strikes a powerful note within the cycling community and make a strong impact on families who might not otherwise be able to afford a bike for their young ones.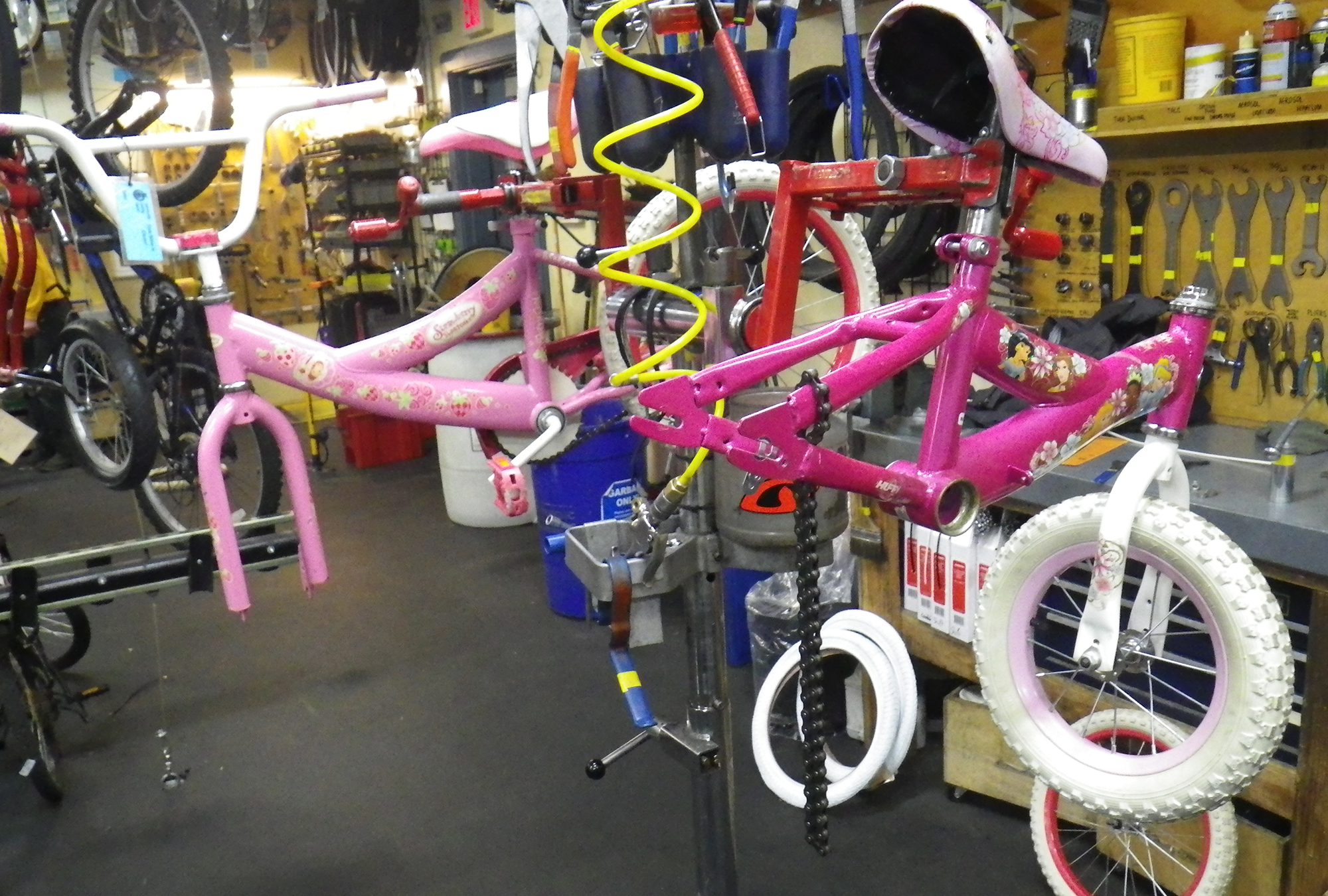 It goes without saying that refurbishing hundreds of donated kid-sized bikes is a HUGE undertaking for the CCC. Last week we were honored to volunteer for an evening of wrenching at the CCC . We like to think we make a difference every day in the cycling community, but spending time helping the CCC with their Bike Drive was a really empowering experience.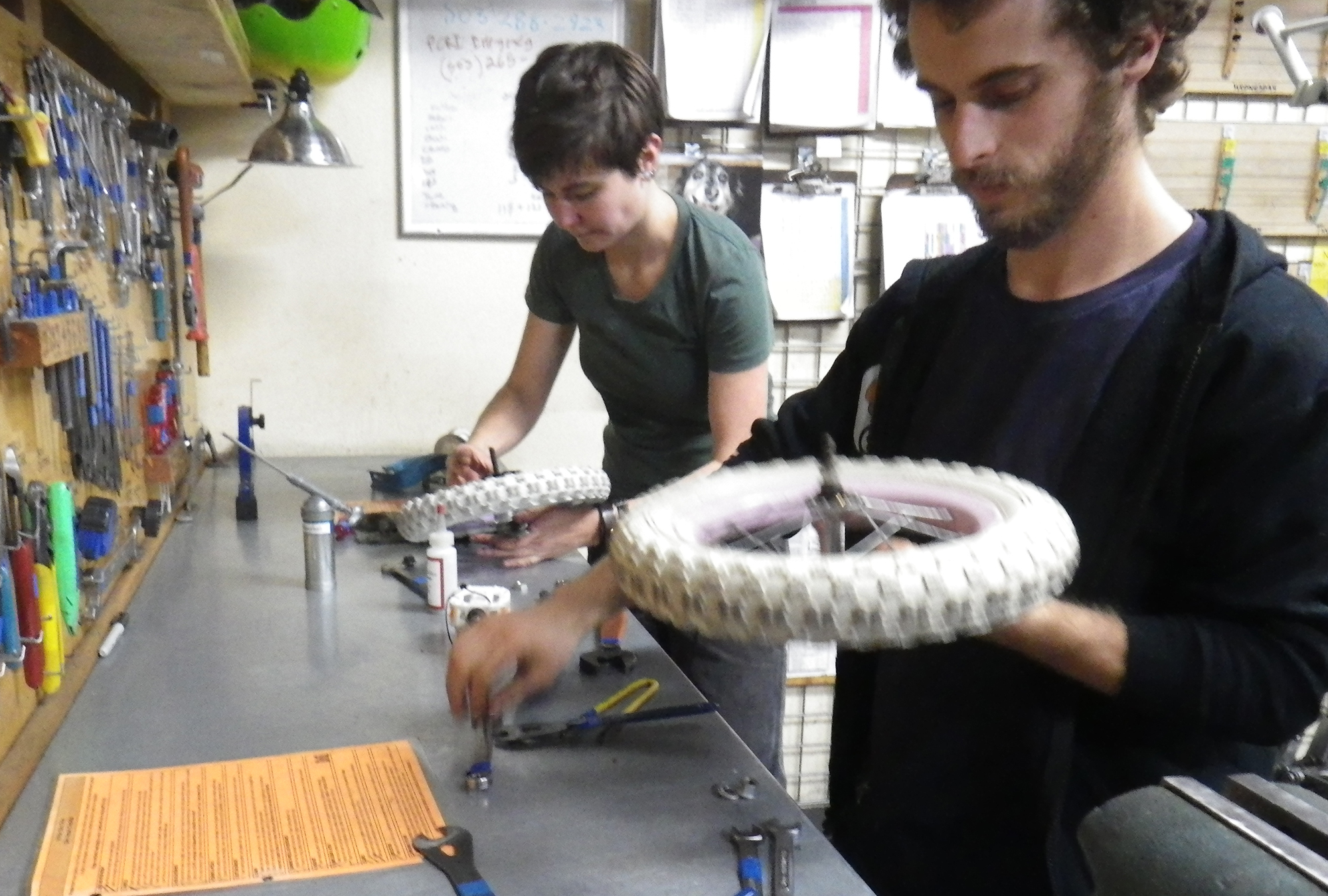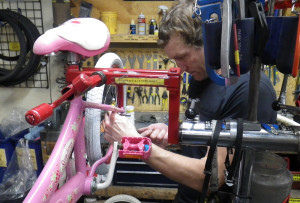 The Community Cycling Center is a local non-profit organization started over 20 years ago with the mission to empower a vibrant and diverse community in Portland with the joy of owning and maintaining their own bicycle regardless of income, education, or background. Bicycles are indeed powerful things.
Making children's bicycles available to low-income households has been part of the CCC's mission since day one, and the Holiday Bike Drive clearly plays a huge role in their efforts. It's inspiring to see other Portland faces rising to the occasion this year as well with United States Congress Representative Earl Blumenauer teaming up with locally-based businesses Nike, and Salt & Straw to challenge Portland to help provide over 1,000 bicycles to kid's in the month of December. Clearly we don't think there can be too many cooks in this kitchen.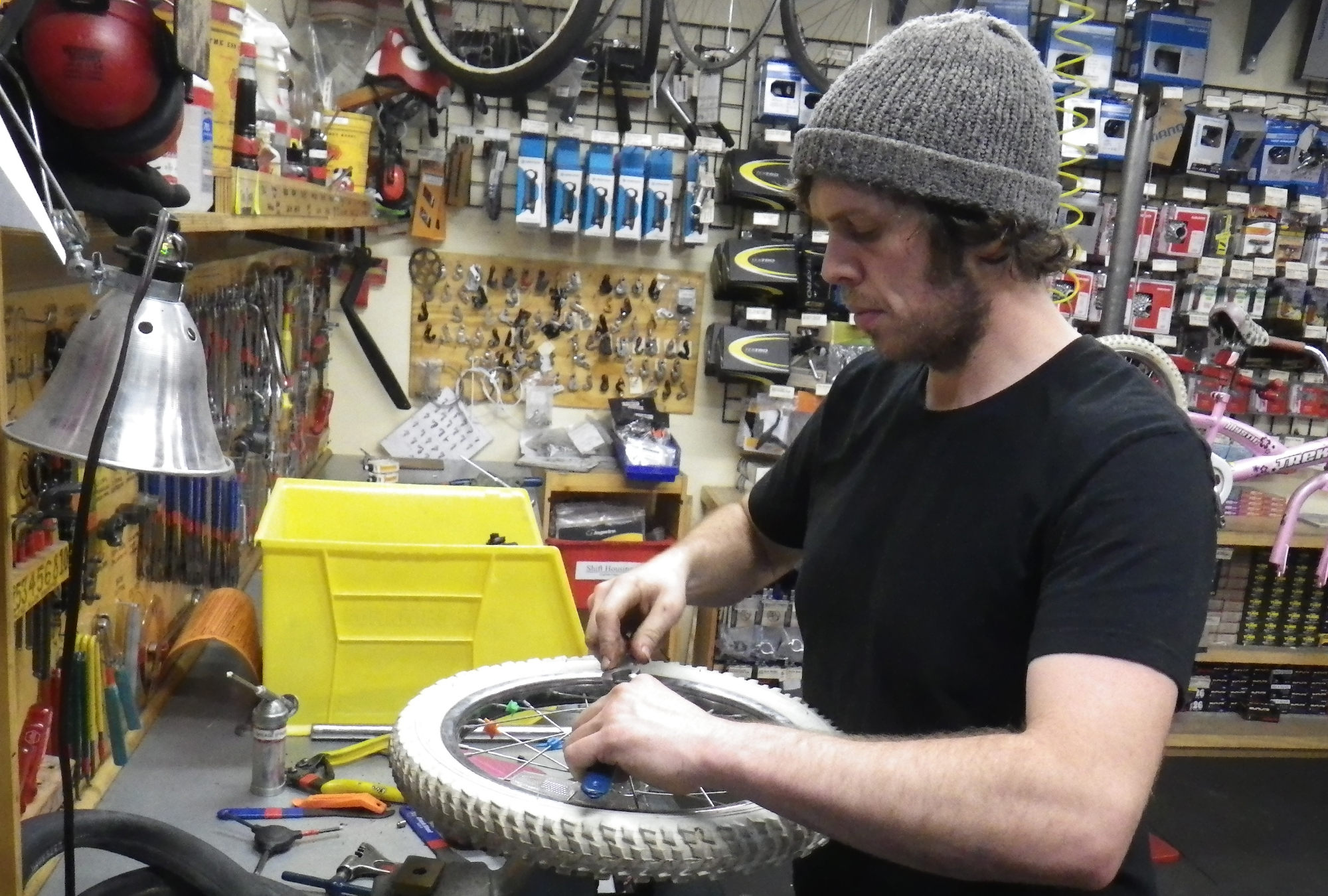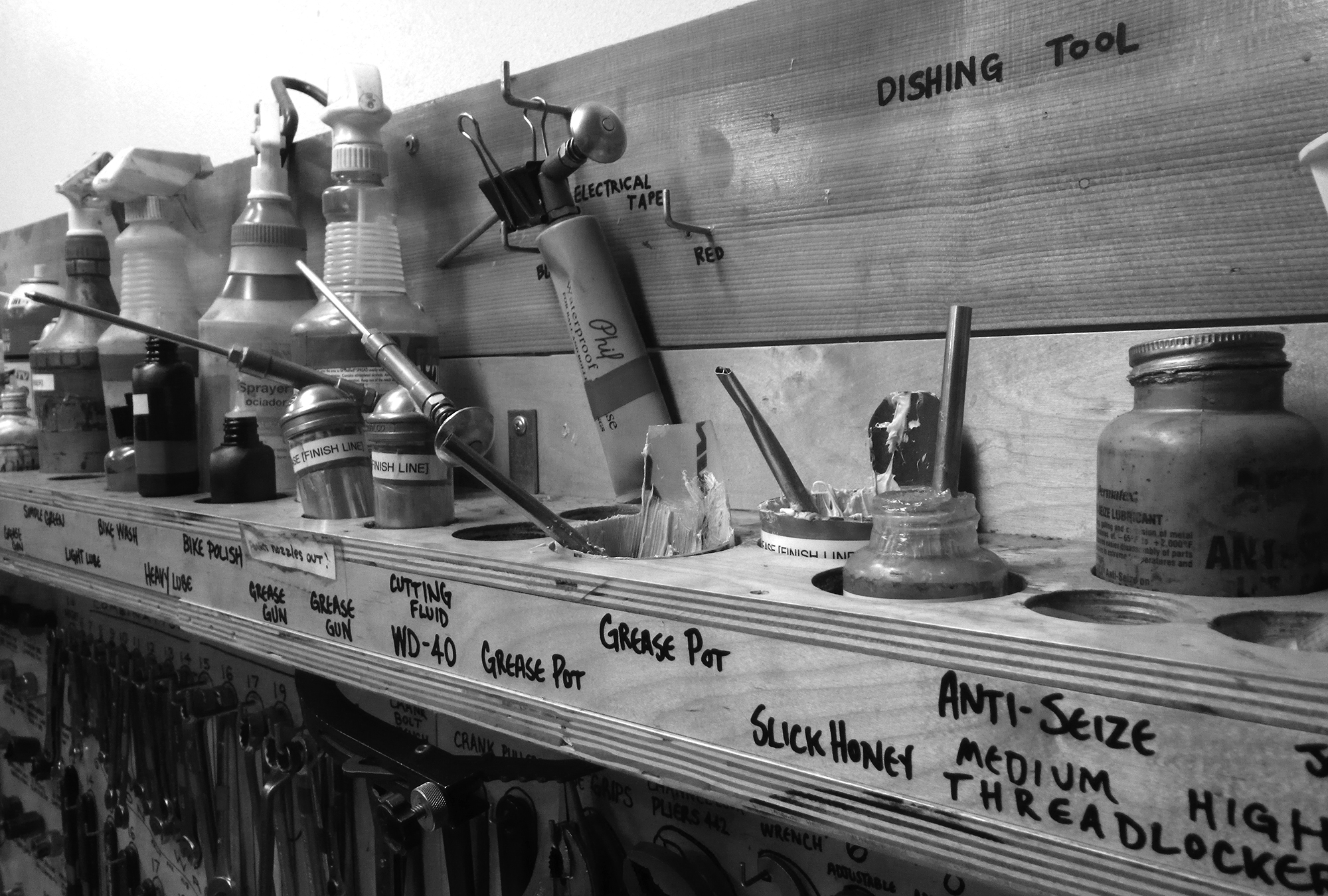 The Holiday Bike Drive reaches a head this Sunday when the pre-selected kids get to pick out a bicycle of their very own. They'll receive a helmet, lights, and safety instruction on their new ride. It's a very exciting day for everyone involved. The spirit of giving certainly doesn't end there as the CCC accepts bicycle donations year-round. They also encourage folks interested in helping to make a $50 donation to sponsor a child's first bike!
If volunteering in person more your style they'd love to have you. Just ask!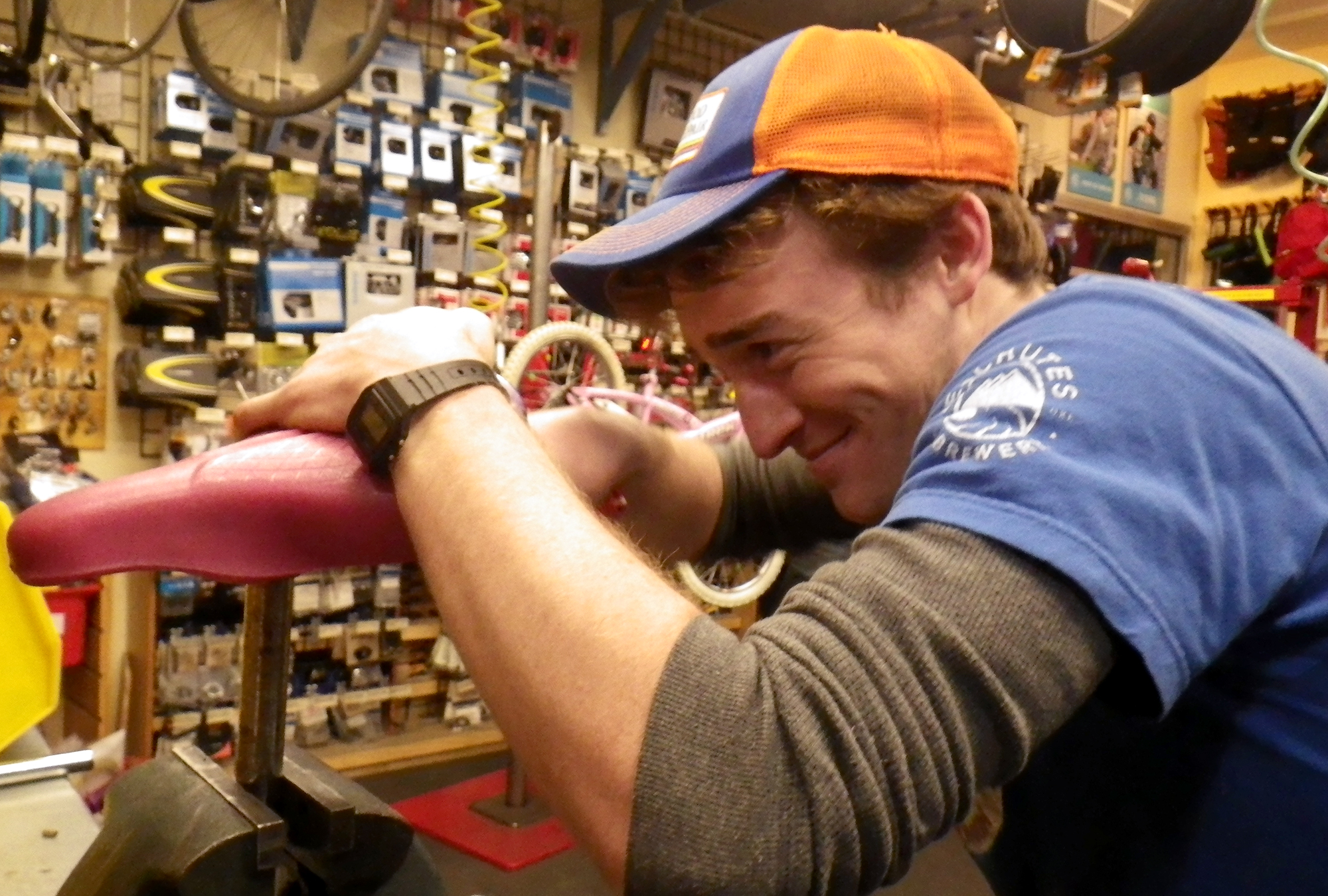 All in all it was a fun night for us at the CCC. It gave us a chance to heckle each other in someone else's bike shop, and put our collective wrenching knowledge to good use.
Cary even got to learn about coaster brakes!
"Does Shimano make a Dura Ace coaster brake?"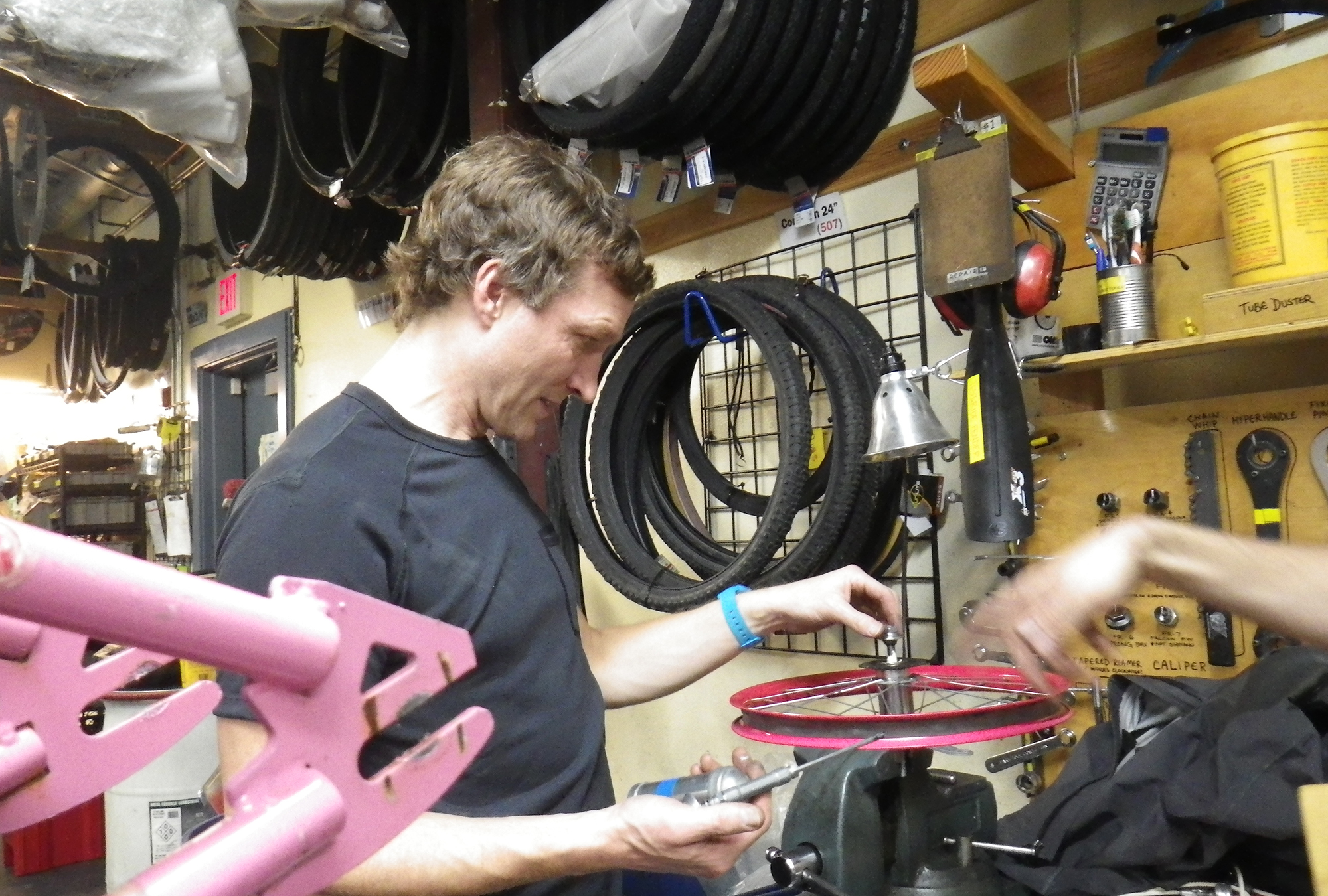 Any time of the year you should take a little time out of your day to support the Community Cycling Center by donating, volunteering, or simply being a patron of their fine bike shop. We highly recommend it!