August is like Christmas for us. Cross is around the corner and the new bike models are starting to fill our social media feeds. They're also about to land here at the shop, and we are really stoked on what Kona is doing this year. We'll have another post in a few weeks delving into the new offerings in the mountain world, but for the time being, these are some of the new road models that we'll be carrying. These are the staples of our bike diet, ranging from fun to purposeful to fast and everything in between.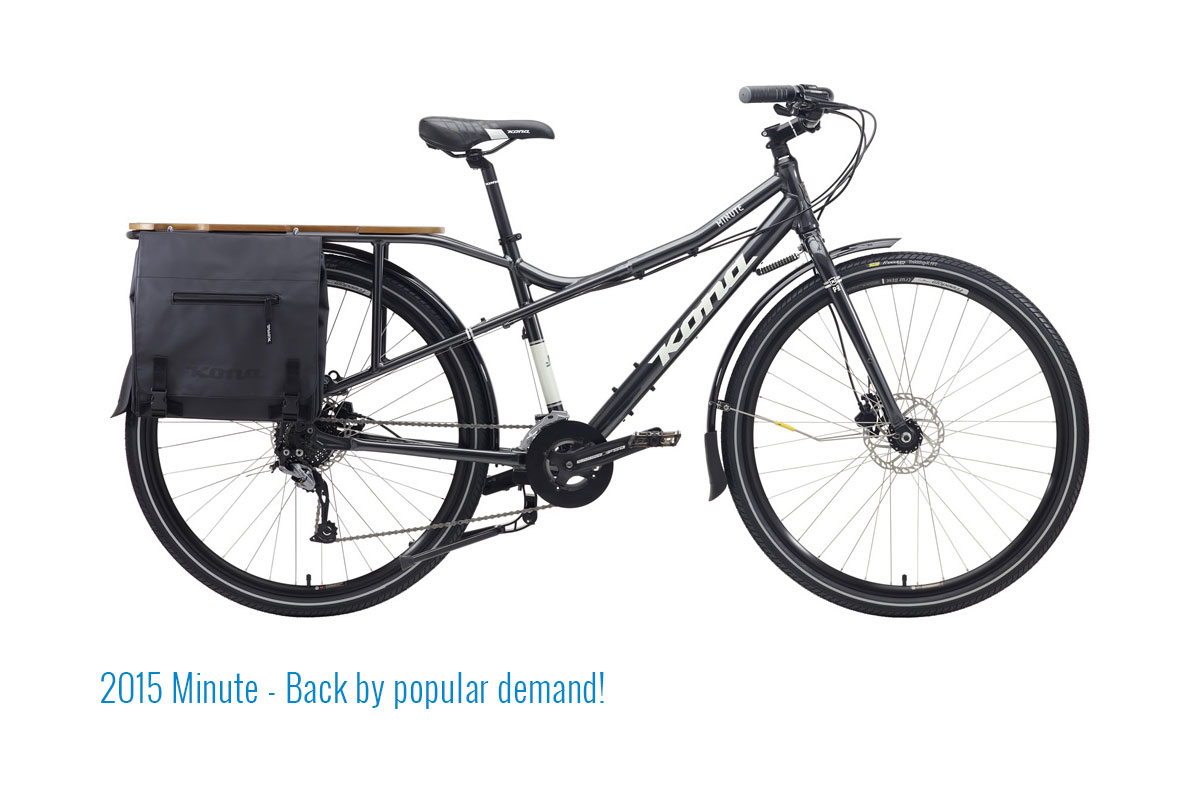 Last year Kona left the Minute off the menu. A collective gasp was heard around the nation when late comers realized that this versatile and snappy cargo machine wouldn't be around anymore. But for 2015, the Minute is back and ready to haul your groceries, kiddos, or your best bud on the integrated rear rack. The Minute is ready to be customized with a number of accessories that we carry or make here at the shop including wheel skirts, stoker bars, foot pegs, and seat pads.
We will be stocking these as soon as they land in the warehouse.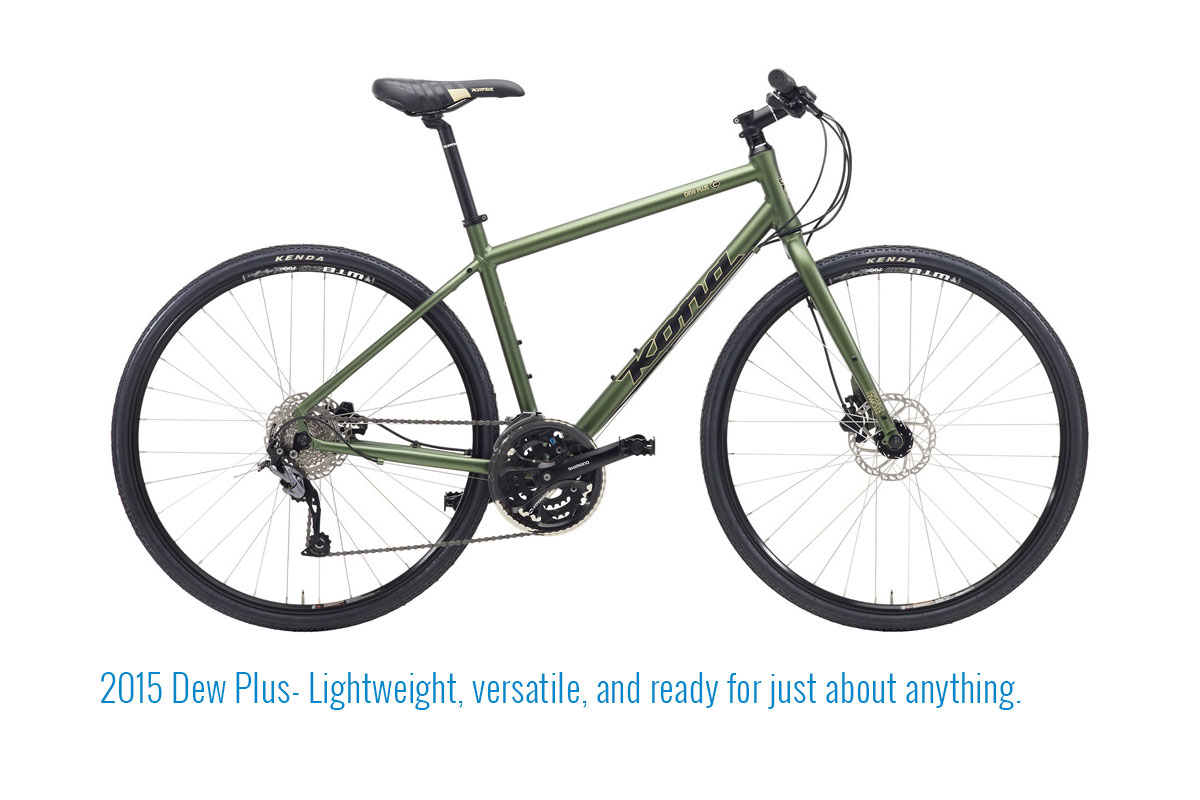 Ah the Dew Plus. A solid 3×9 drivetrain bolted to an aluminum frame with disc brakes makes this a reliable bike for a number of applications. Whether you're commuting to work, running errands around town, or looking for a fun upright bike to cruise the neighborhoods and paths around town, the Dew Plus is a solid investment. Customizing the Dew Plus is easy as well thanks to the mounts for racks and fenders; accessories that are worth their weight in gold in Portland.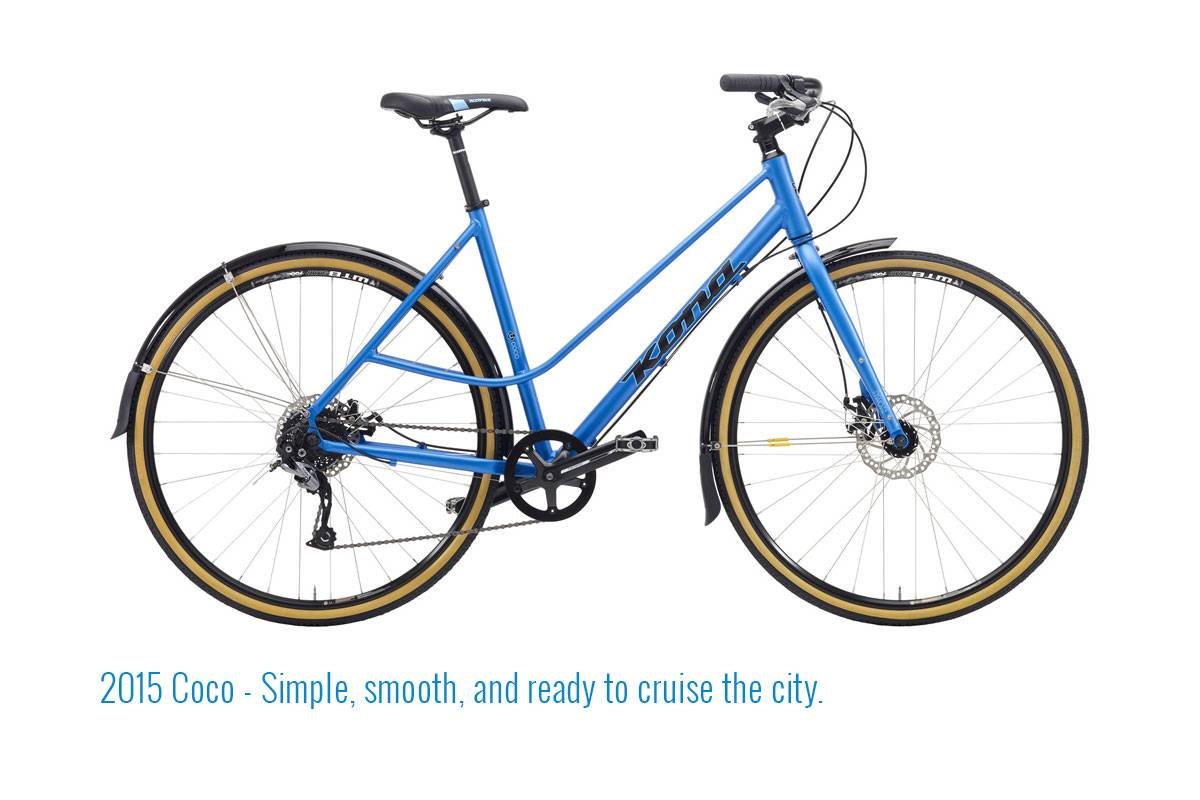 Back for a second year, the Coco is quite the looker. The clean lines and lightweight frame make this a great bike for getting around town. With a 1×9 drivetrain and disc brakes, it's efficient and fun to ride. The contrasting gumwall tires and blue frame also make this bike stand out in a crowd. The Coco comes equipped with fenders and racks are easily added for further utility.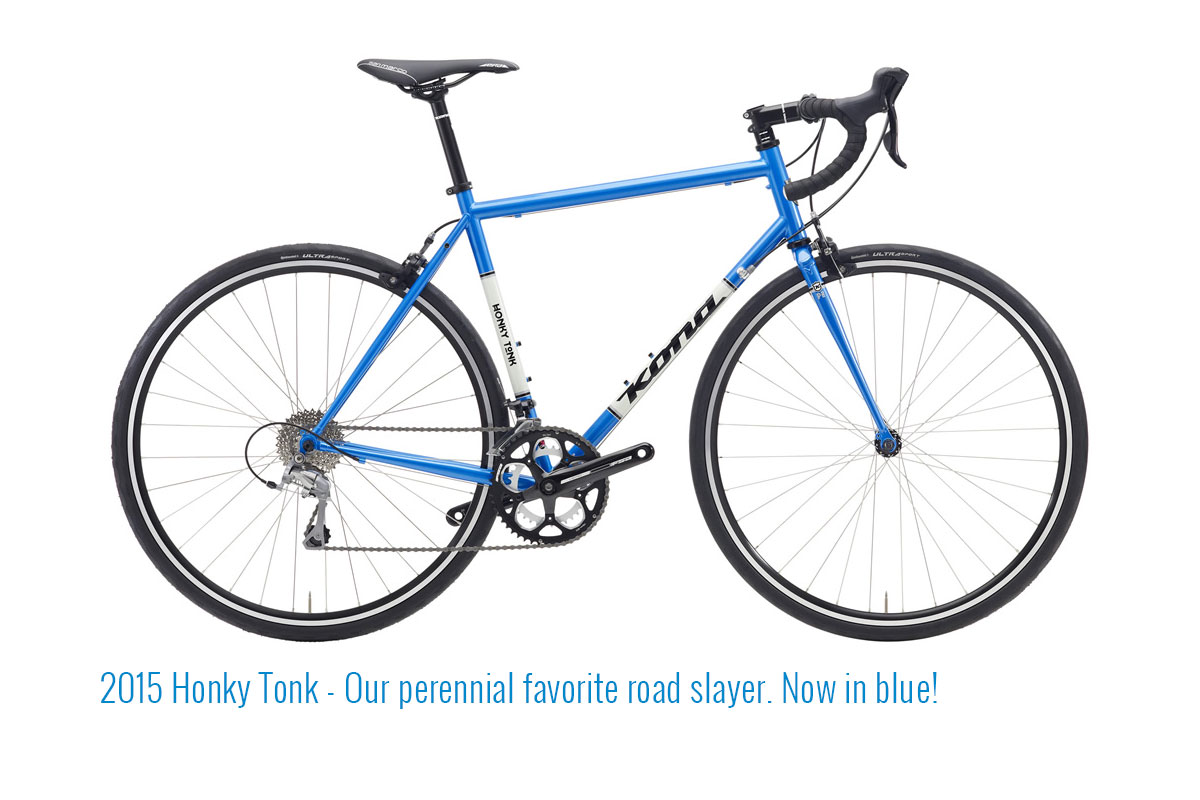 Let's talk about the Honky Tonk. This bike has come a long way since it landed years ago and it gets better every year. This bike is an excellent road machine that can easily handle your commute, a century with your friends, and anything in between. Throw some fenders on this solid steel frame and you'll be set for year round fun. This year the Honky Tonk has a new sibling in the Kapu – built around a Reynolds 853 steel frame. We'll have more on that in a future post.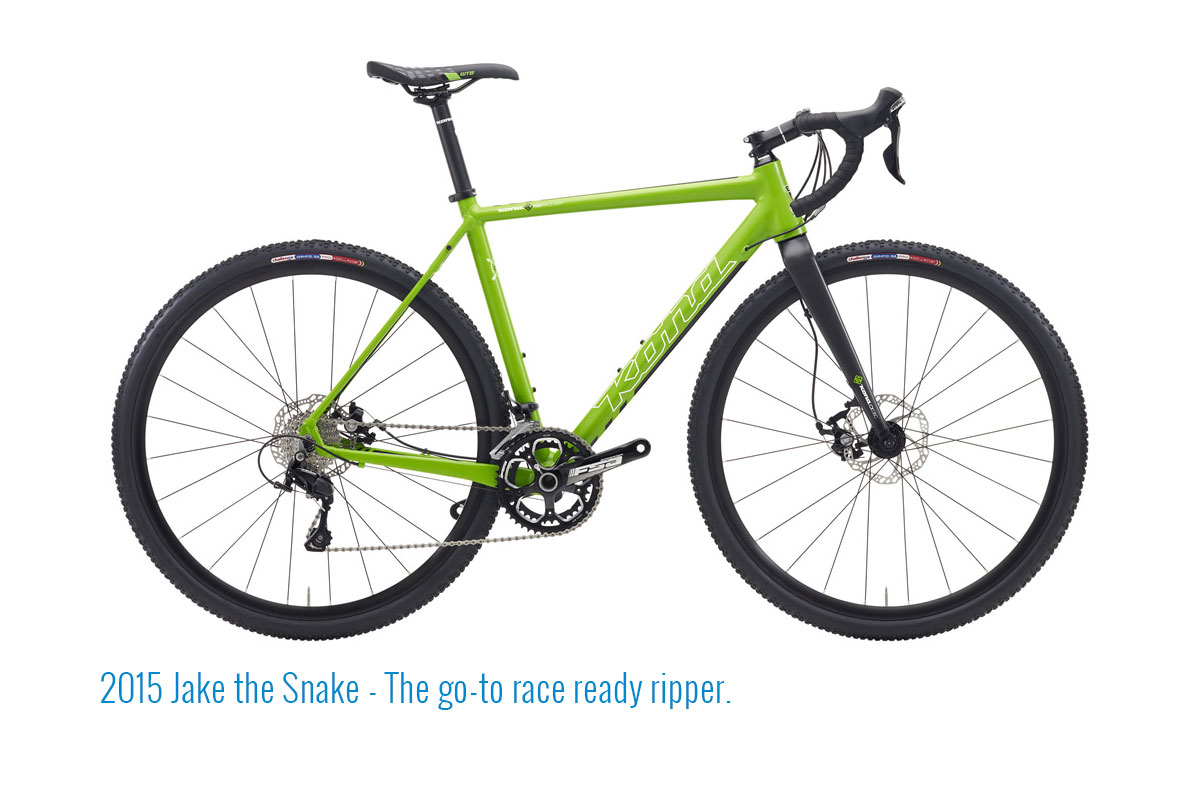 Let's get down to business now. That business being the 2015 Jake the Snake. Kona has built quite the reputation around their cyclocross platform, and for good reason. The geometry of these race machines routinely puts racers at an advantage at our local (and national) races as well as on their commutes to and from work. The Jake the Snake is built around a 7005 Aluminum frame and tapered carbon fork. Mechanical disc brakes and a buttery smooth Shimano 105 11speed drivetrain means that this bike is ready to rip. And to increase the uses, fender and rack mounts mean that this bike is a true do-everything kind of bike.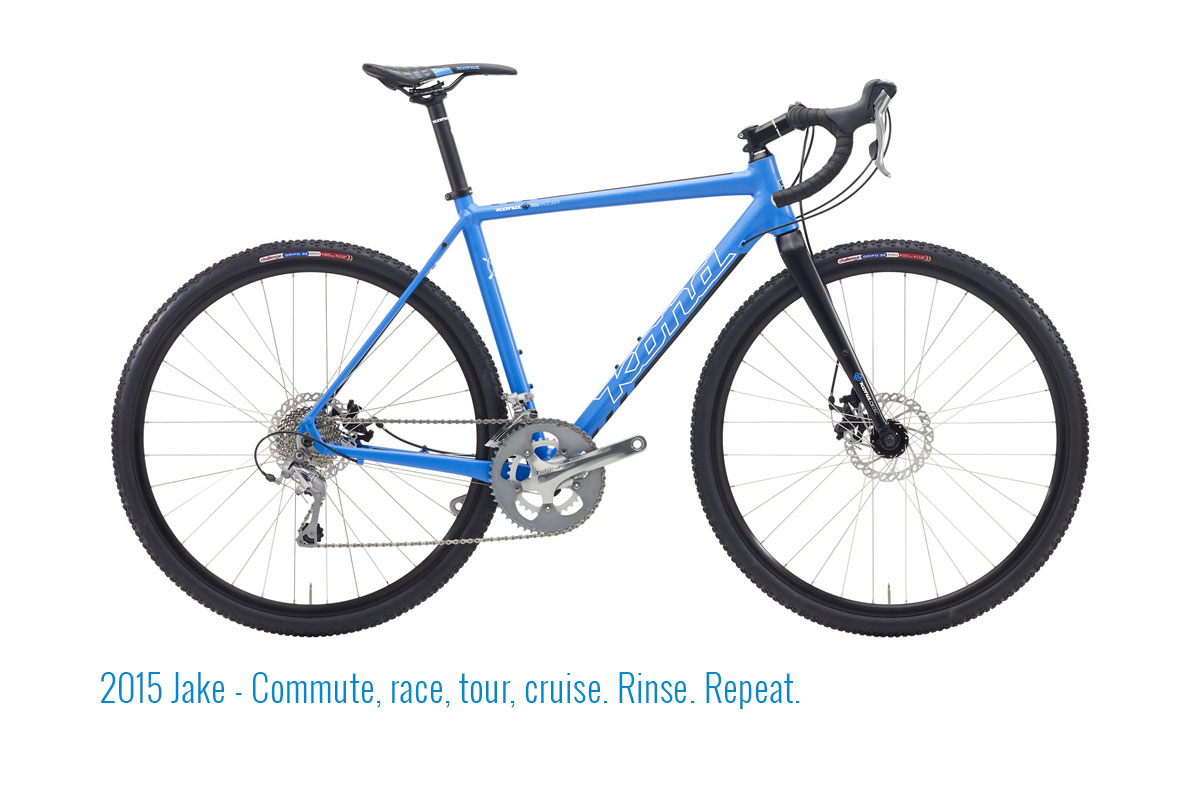 The Jake is quite a bit like the Jake the Snake, but has a more utilitarian flavor. With an aluminum frame and fork and Shimano Tiagra drivetrain, the Jake is the super commuter of your dreams. This bike is ready to take you to and from work for years, and if you want to jump in for a race at the Cross Crusade, you'll be ready to tear it up. The Jake features the same geometry as the Jake the Snake, but comes in at a much more affordable price.