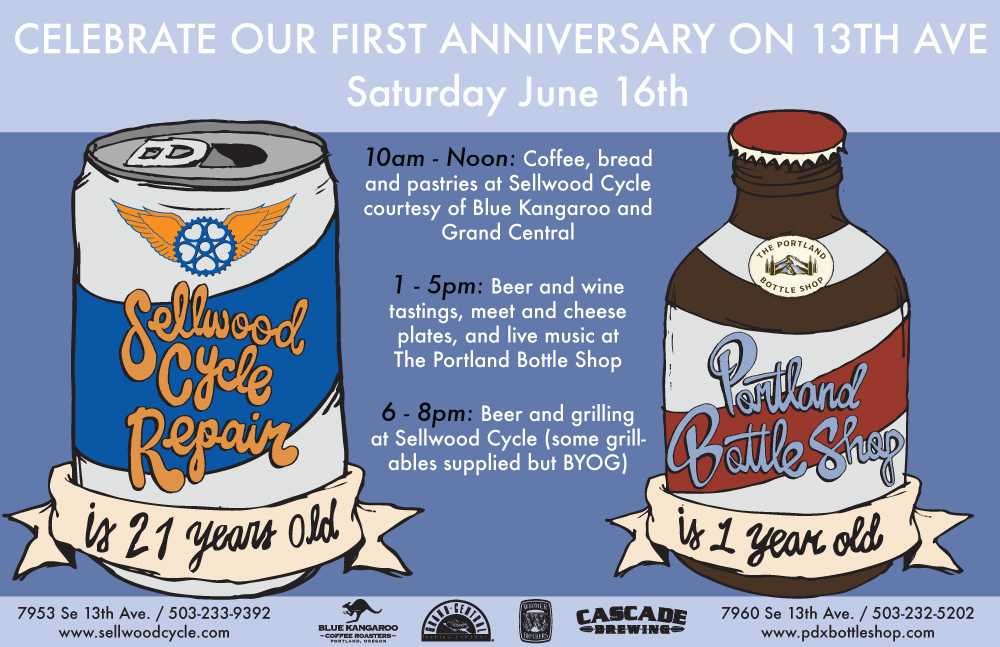 We opened our new shop last June just to find that Travis was opening a beer and wine dispensary across the street: what is now The Portland Bottle Shop.  We feel pretty lucky to be relocated on 13th Ave with a plethora of excellent places to eat, drink, and shop, and Travis's store has made our past year that much sweeter.  This Saturday June 16th, we will both be celebrating our 1 year anniversary of being in business on 13th Ave.
From 10 am  to noon we will have coffee, bread, and pastries courtesy of Blue Kangaroo and Grand Central Bakery.  Travis will have free beer and wine tastings, meat and cheese plates, and live music across the street at the Bottle Shop from 1 – 5pm.  We will be concluding the celebration with a barbecue and beer courtesy of Widmer and Cascade Brewing from 6 – 8pm.  We'll supply some sausages but to be safe it's recommended that you bring your own grillables.
We hope to see you there!