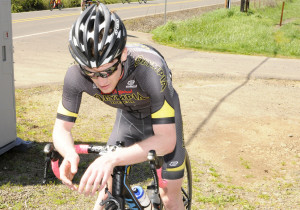 It's been nearly two months since Andrew Warren left us to do good deeds in Virginia. Some of us still half expect him to come into the shop in the morning complaining about the brutal hill climbs Brandon made him suffer through before work.
So it was a pleasant surprise to receive an email from him with a unique attachment. On his last night in the shop he made the rounds with a film camera and light meter and captured some great candid photos of us. So what follows are Andy's film shots of some of Sellwood's finest. So, enjoy! (They're probably deeper windows into our souls than most of us would like to let on).
If you find yourself cycling through Virginia, be sure to give Andy a high five for us!