This amazing little Ventura Sport Mixte frame came into our coworker Brenna's life about two and a half years ago. It's original owner was scrapping it (and it's many dilapidated parts), but Brenna saw a real opportunity underneath all the grit and grime. She has since grown that old frame into an amazingly fun ride.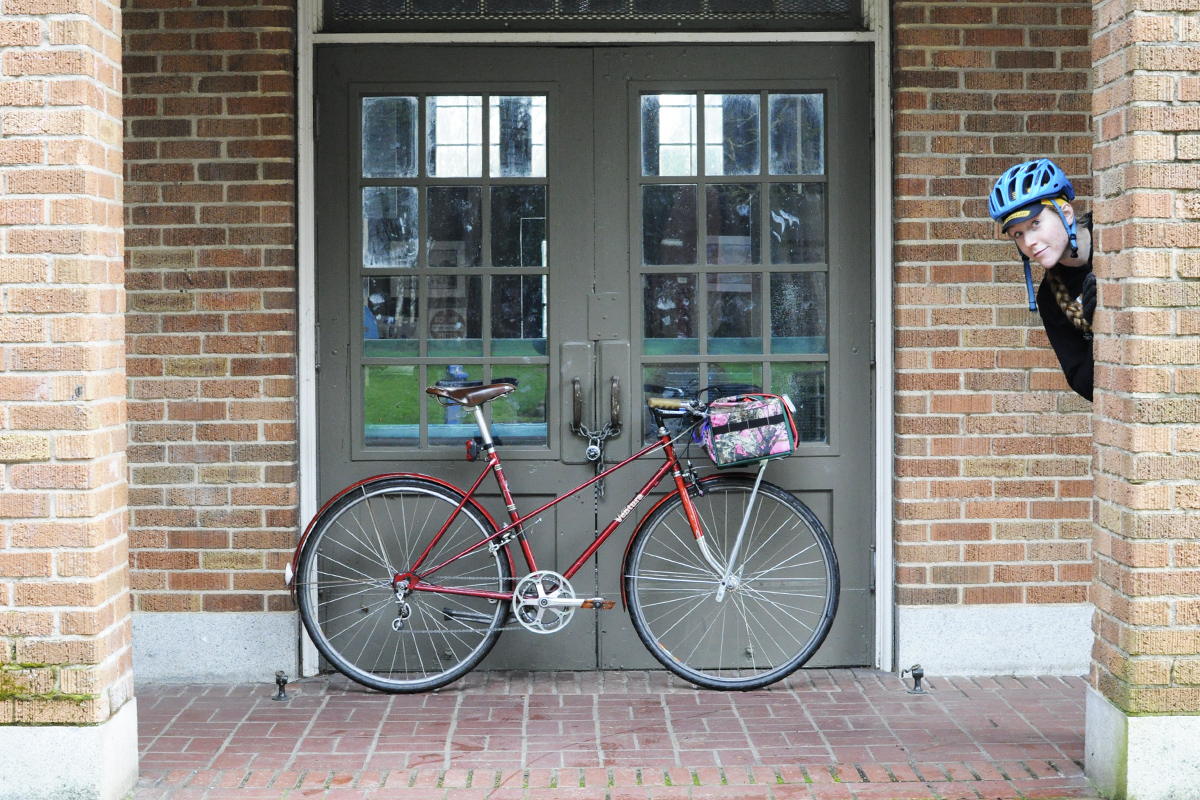 Not every bike we ride has to be top-shelf quality, and in fact many aren't (shhhhh, don't tell anyone). But with time and patience comes the right used parts to put a great bike together. Over the last few years Brenna has done exactly that and reserved some of the more unique parts that have come her way for this bike. 6 Speed Dura-Ace hubs? Yep. An antique Huret rear derailleur? Definitely. Kooka brake levers? What else?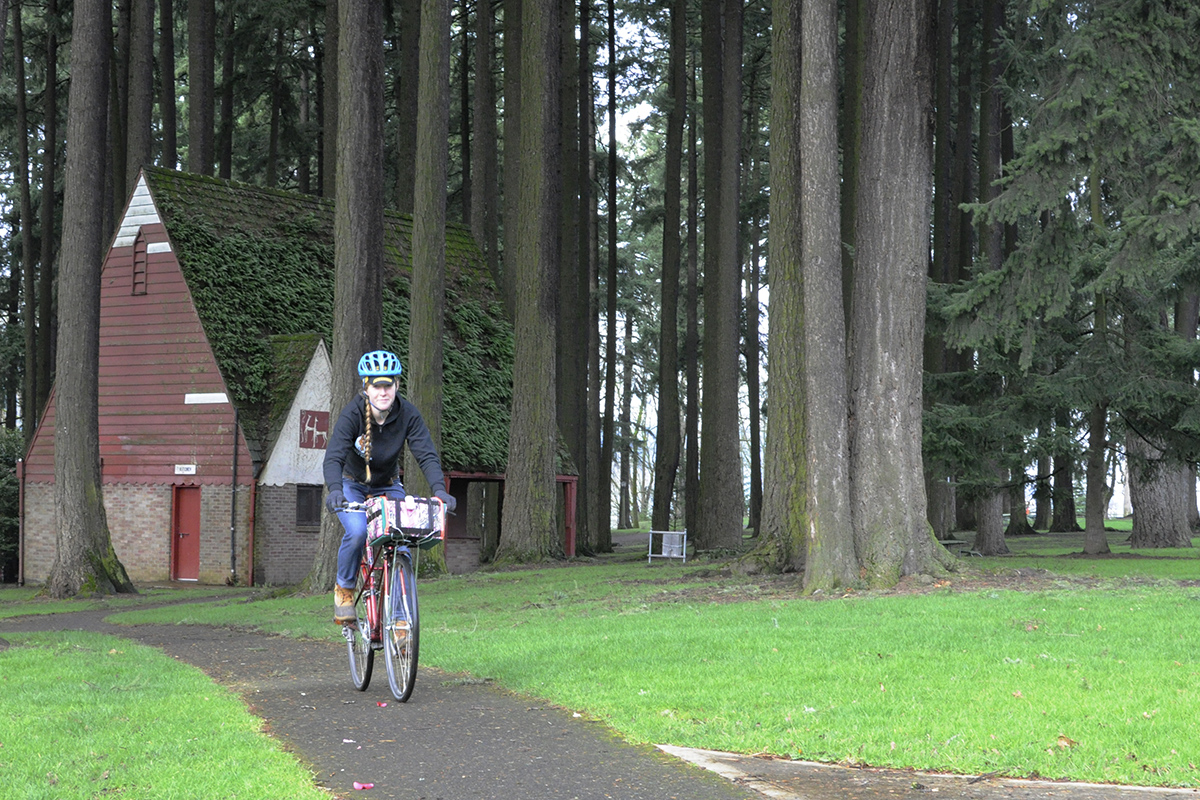 We recommend everyone have a bike in their stable that's guaranteed to put a smile on their face. It doesn't have to be new, or flashy, or ultra-light… Just make it fun to ride!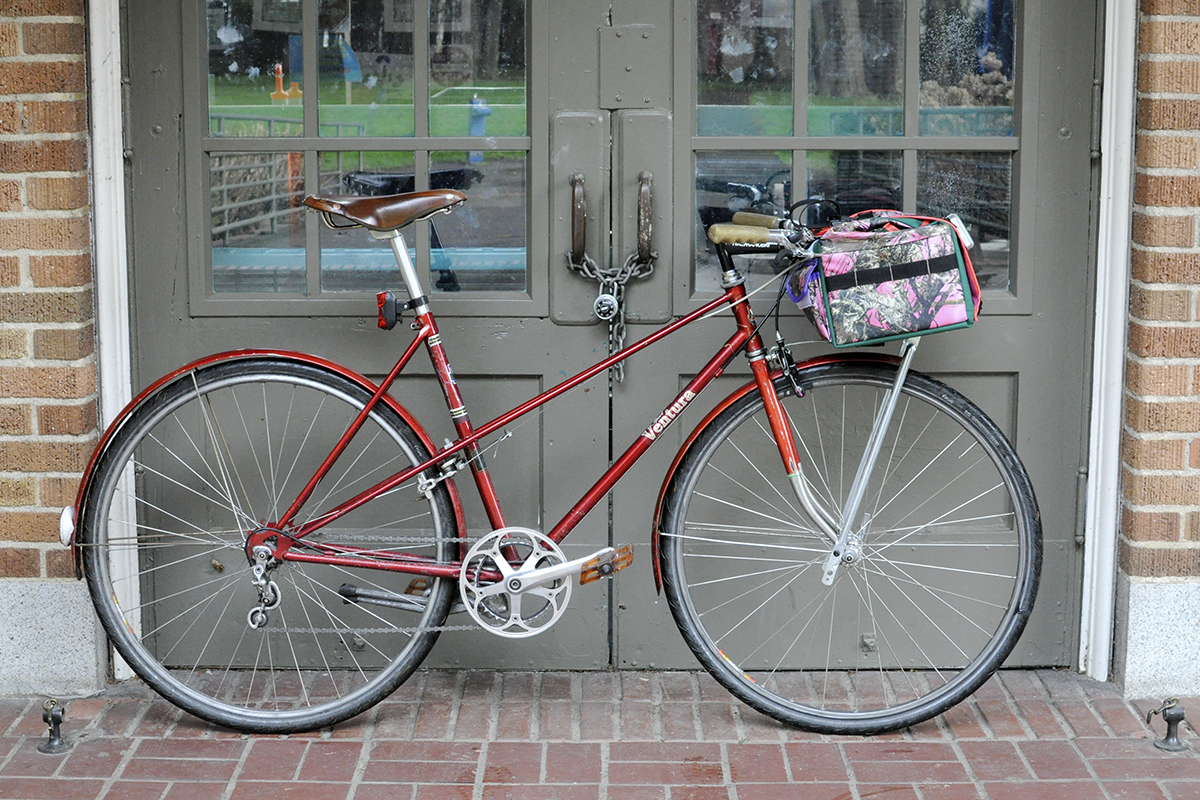 Complete Bike Specs:
Frame: Vintage lugged steel Ventura Sport Mixte
Wheels: 700c Dura-Ace Hubs laced to Araya hard-anno rims
Drivetrain: 1×6 spd with Huret derailleur and custom chainguide
Handlebars: Ahearne "Map"
Brakes: Kooka brake levers and Tektro R556 longreach calipers
Saddle: Brooks
Cranks: Sugino
Pedals: Blacklabel platforms
Bag: Custom made by our coworker Joel!
Now get out there and have some fun!