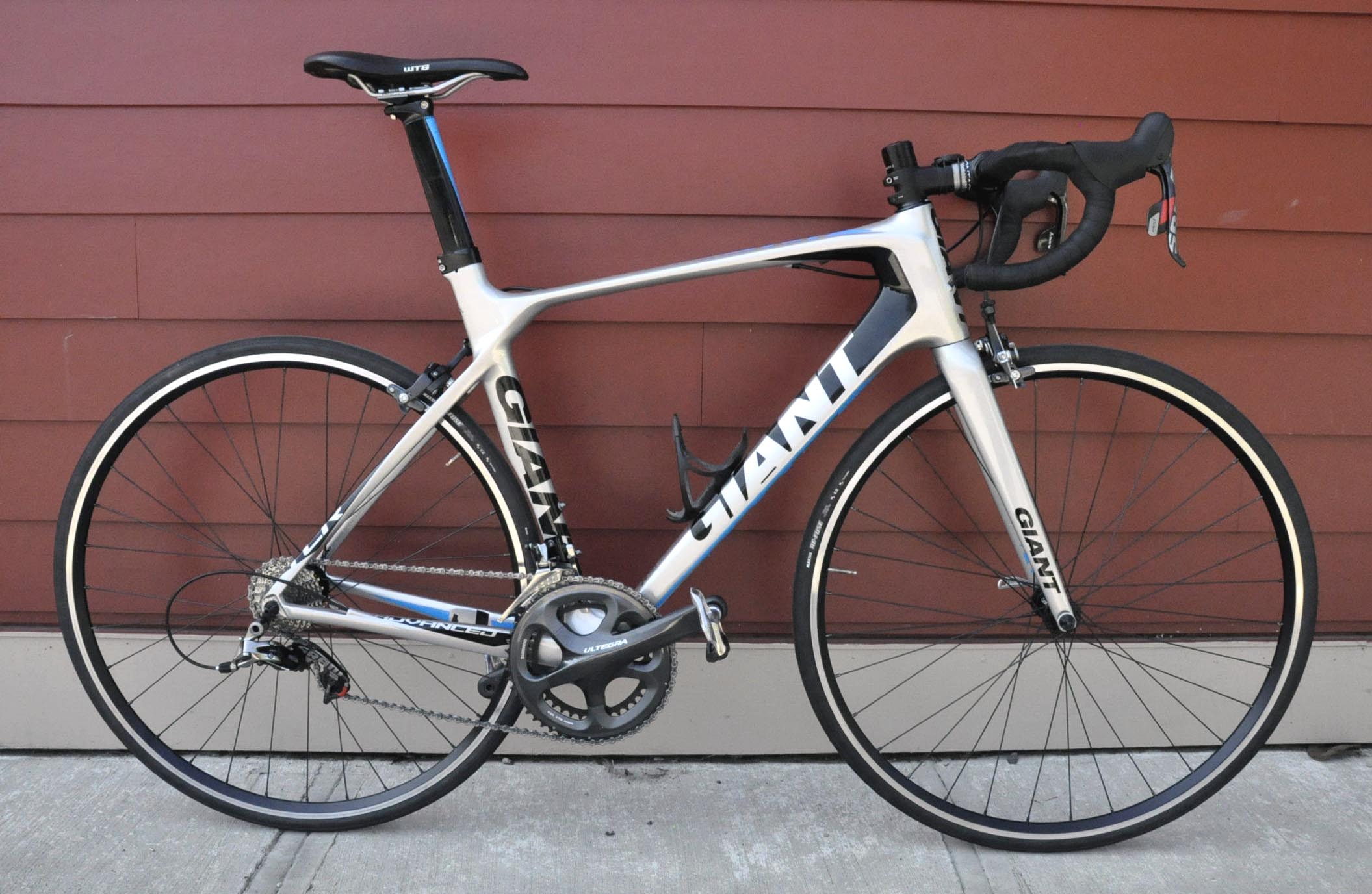 As some of you may know, we recently became a Giant dealer.  Suffice it to say, we're all pretty excited about this recent development.
Our guy Brad recently adopted this Giant TCR Advanced 0 bike as his new race-machine.  The bike comes equipped with a full Ultegra DI2 group which Brad largely removed and is selling to fellow mechanic Matt for his cyclocross secret-weapon (which we'll likely reveal on our blog when the time is right).  Brad outfitted it mostly with his preferred SRAM Red components and a Power Tap wheelset.
The frame utilizes Giant's T700 carbon fiber in a monocoque construction process, wherein the front triangle is birthed as one complete piece and then joined with the chain and seat stays in a secondary process.  The tubes themselves are robust, and coupled with Giant's use of an oversized headtube and oversized tapered fork, (1.25″ top, and 1.5″ bottom, compared to the common 1.125″) makes for an extremely stiff  and precise handling road frame.
Brad adds that his new ride is, "light, stiff and quite comfortable with the right tire pressure.  It feels as good as any high end carbon bike I've ridden, but is definitely one of the better handling bikes out there.  The beefed up front end and bottom bracket help the bike go exactly where you point it, yet it is very stable at all speeds.  The more I ride it, the more I like it.
For more info on the TCR Advanced 0 check out the Giant website, or swing by the shop to check out the 2012 and 2013 Giant bikes in person.