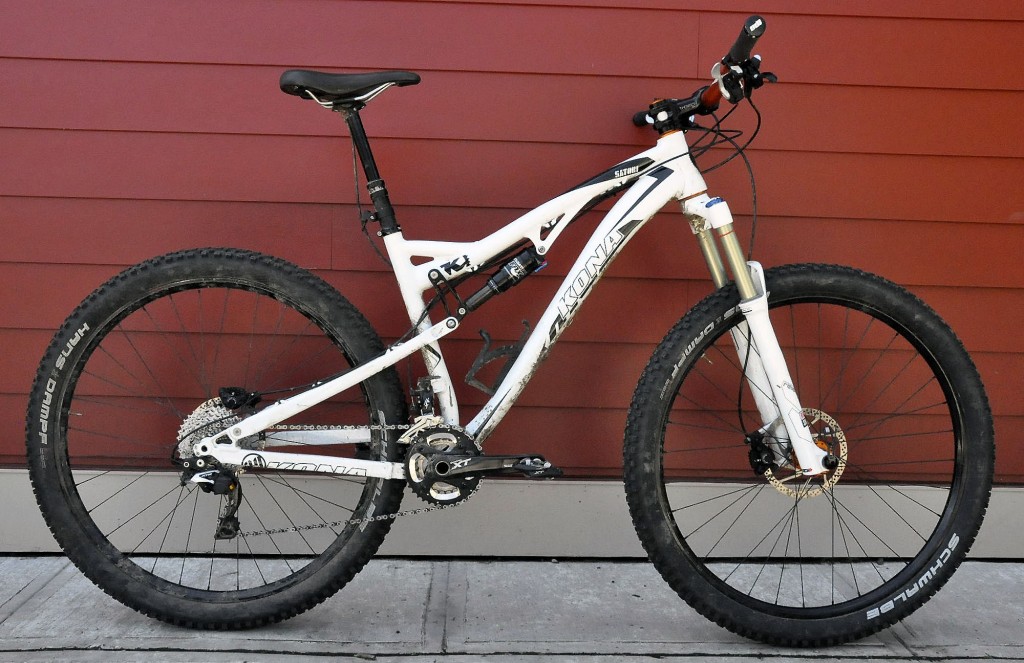 As we mentioned in an earlier post on the Satori, shop mechanic extraordinaire Mad Mike recently sold off his fleet of mountain bikes, replacing them all with a single bike.  The bike being Kona's all new, all-mountain, "Satori" 29er.  Mike rides his bikes hard, and is always critical, yet thus far he doesn't seem to have any complaints about his new whip.
He's built the bike up from the frame with a handbuilt Chris King / WTB tubeless wheelset, Rockshox Revelation fork, and a smattering of new 10-spd XT and XTR stuff.  The Reverb gravity dropper post makes this thing all the shreddier, and the new XT disc brakes help to slow down this monster truck if needed.  The Schwalbe "Hans Dampf" tires are pretty rad too.
If  you have any questions about the Satori, come by some time and I'm sure Mike would be happy to answer all concerns you may have.