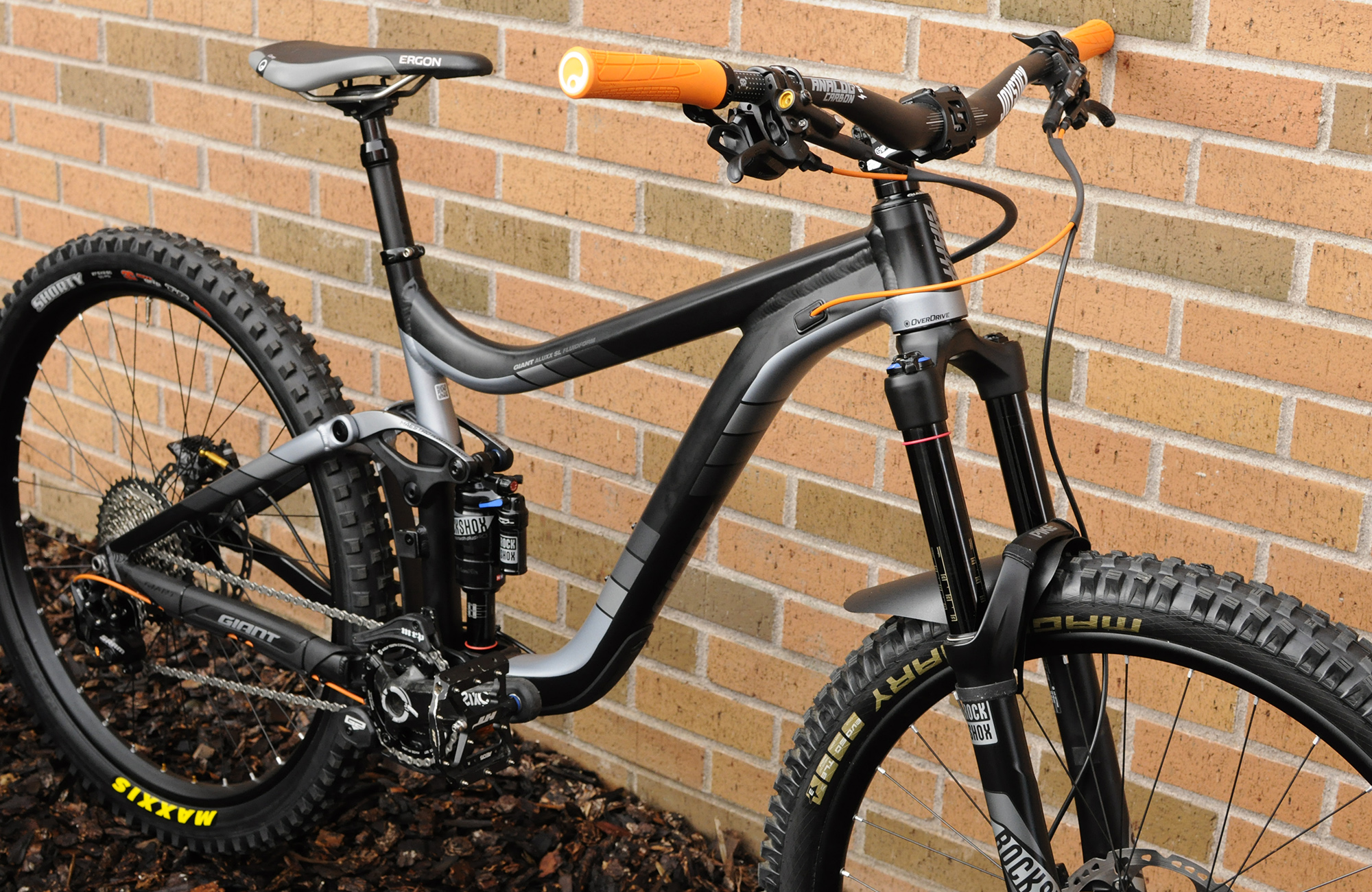 In case you though we were all commuters and cross bikes, think again. Mike just finished building up this fly ride for himself. Clearly a man of discerning tastes.
The new Giant Reign 27.5 is one heck of a confidence boosting "loam saw". With plenty of stiffness where it counts, suspension to soak up the rough stuff, and the low rolling resistance offered by 27.5″ wheels this bike is all kinds of fun in the mountains.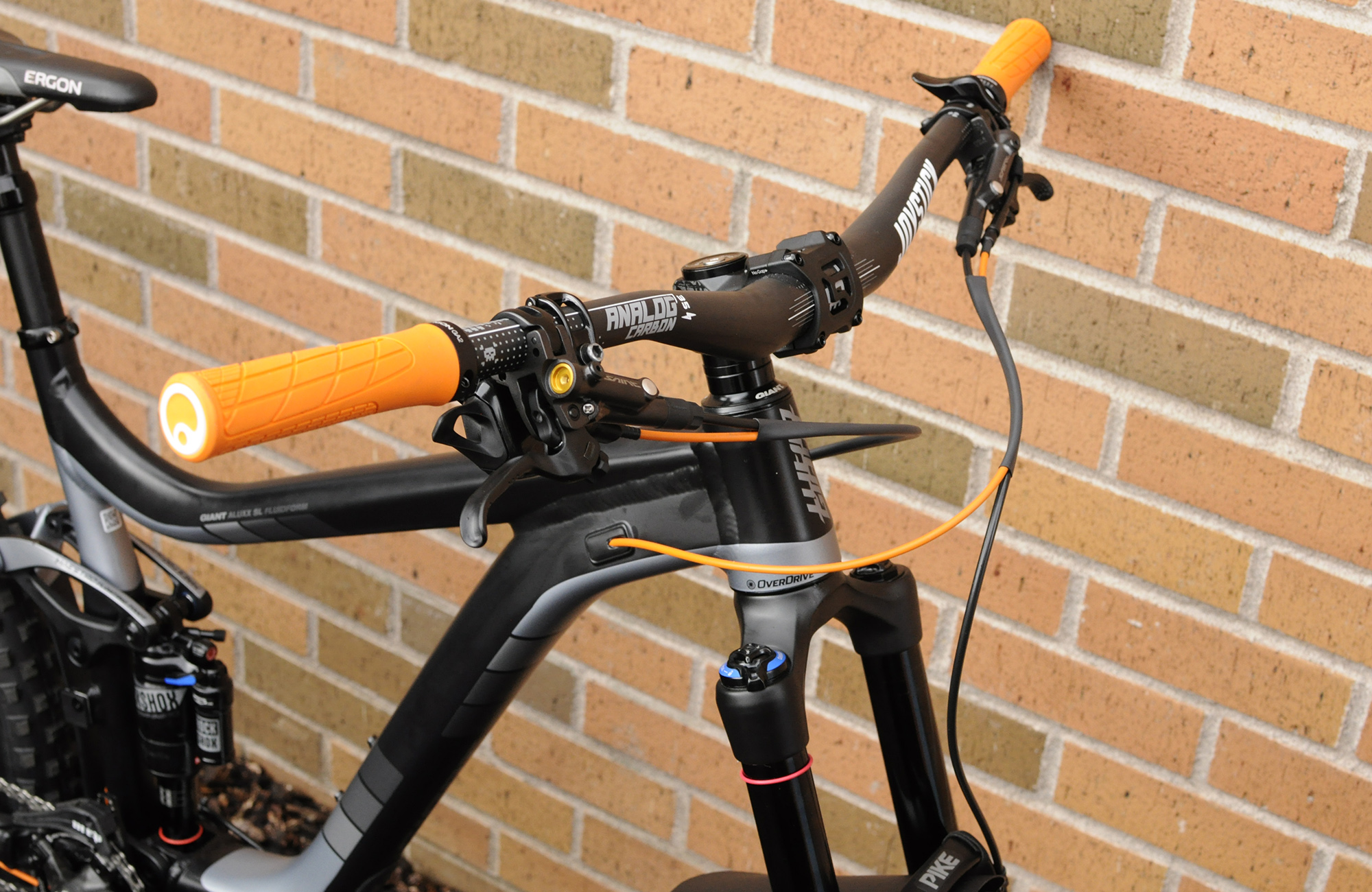 What you see here isn't the stock model. We are Sellwood Cycle, after all, and stock isn't usually good enough for us. So there are a few out-of-the-box upgrades that had to be done:
First the stock handlebars were swapped out with the 35mm Joystick Analog carbon bar, and 50mm Gravity stem. Next he added Shimano Saint hydraulic brakes, and cleaned up the cables and housing with some black shrink-wrap. Finish it all off with the siiiick new Ergon GA2 grips.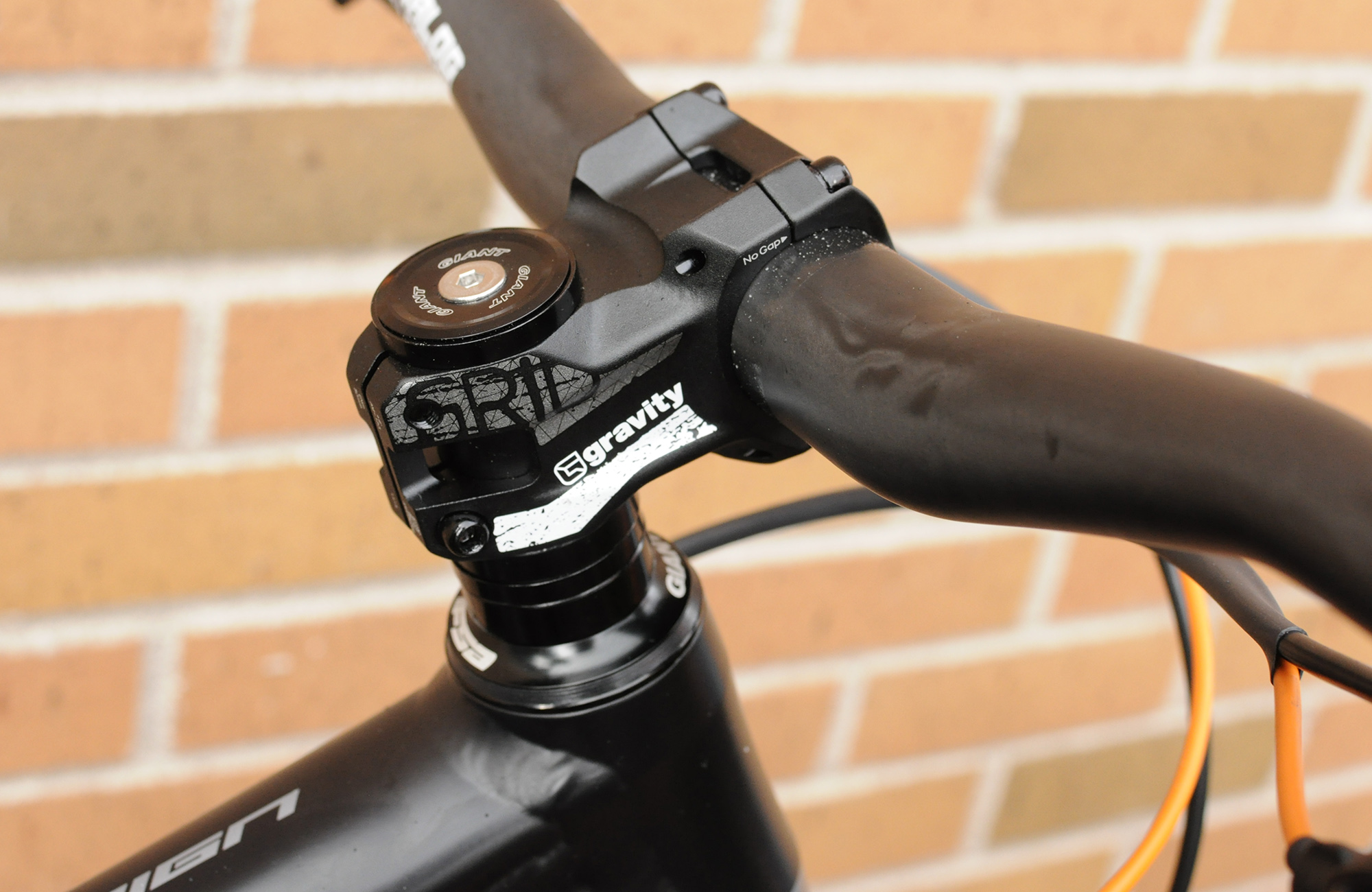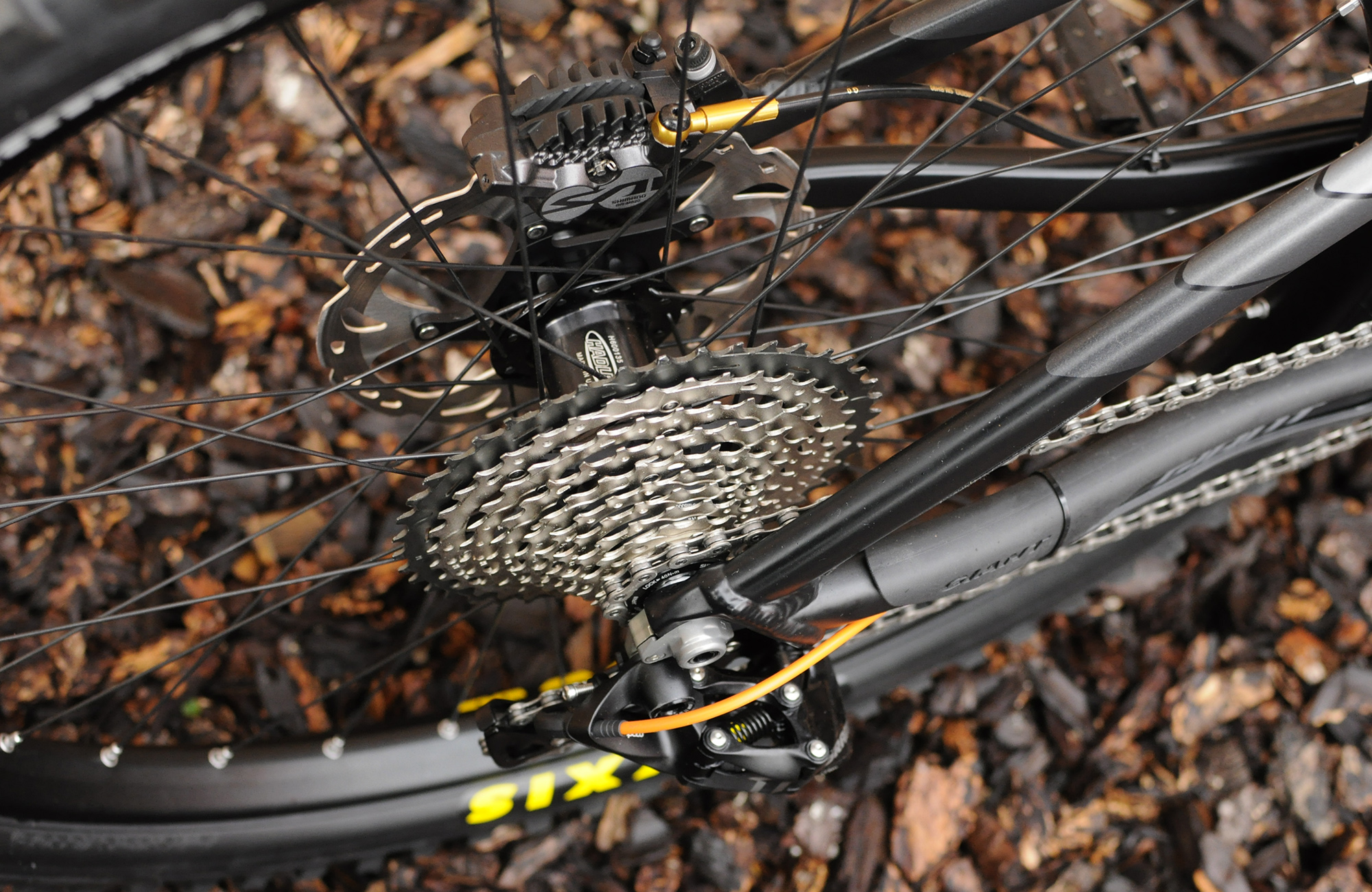 Mike also added a custom wheelset by hand-lacing WTB i29 a-sym rims to Hadley hubs. The tires seem to change every ride, but the Magic Mary Super Gravity front tire is nothing short of awesome. The wheels are powered by RaceFace SixC crankset through an  MRP G2 chainguide.
The bike also has a 150mm dropper post by Giant. And he's running an XT cassette on a SRAM drivetrain. Don't ask, but yes it works great.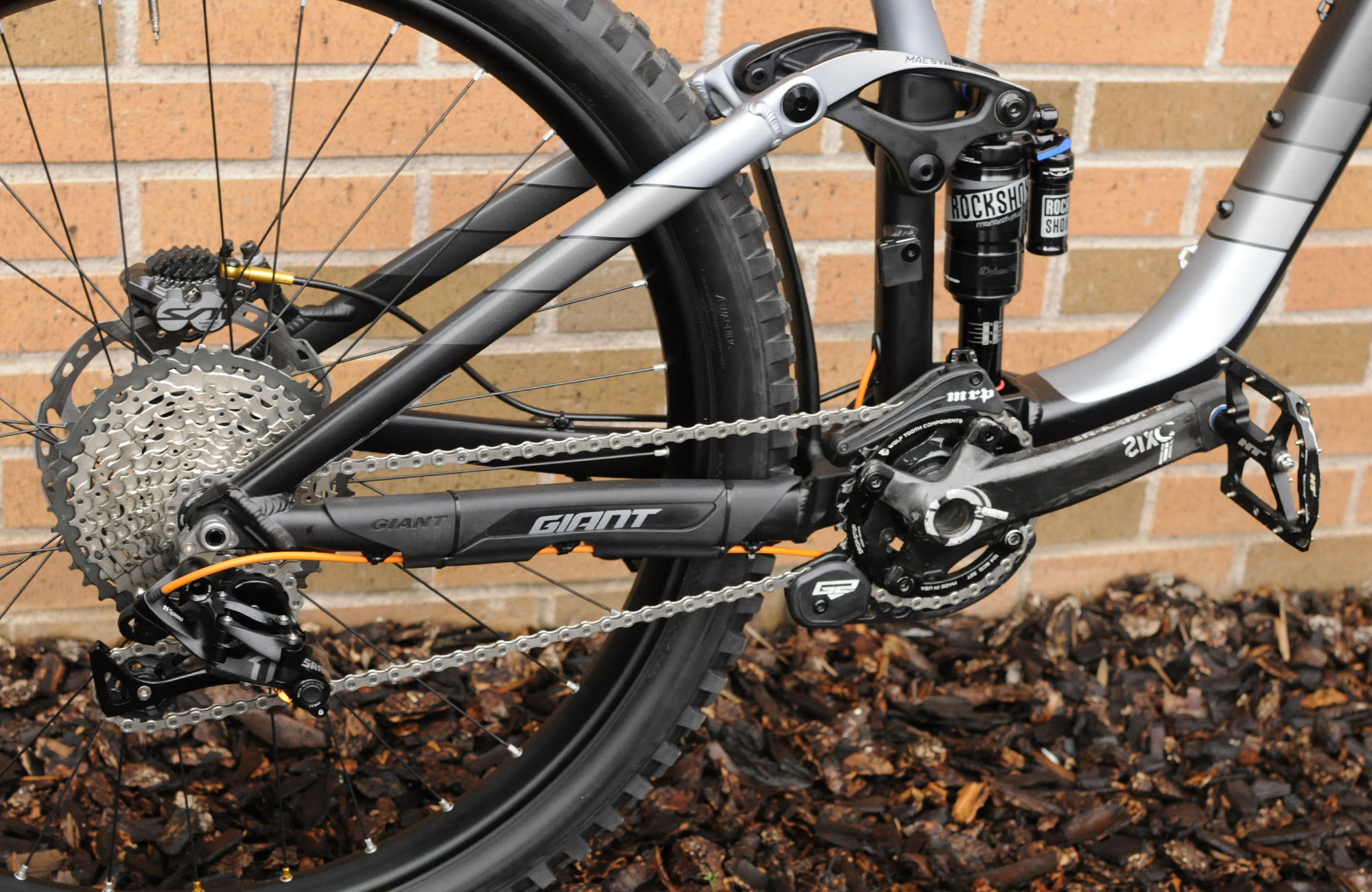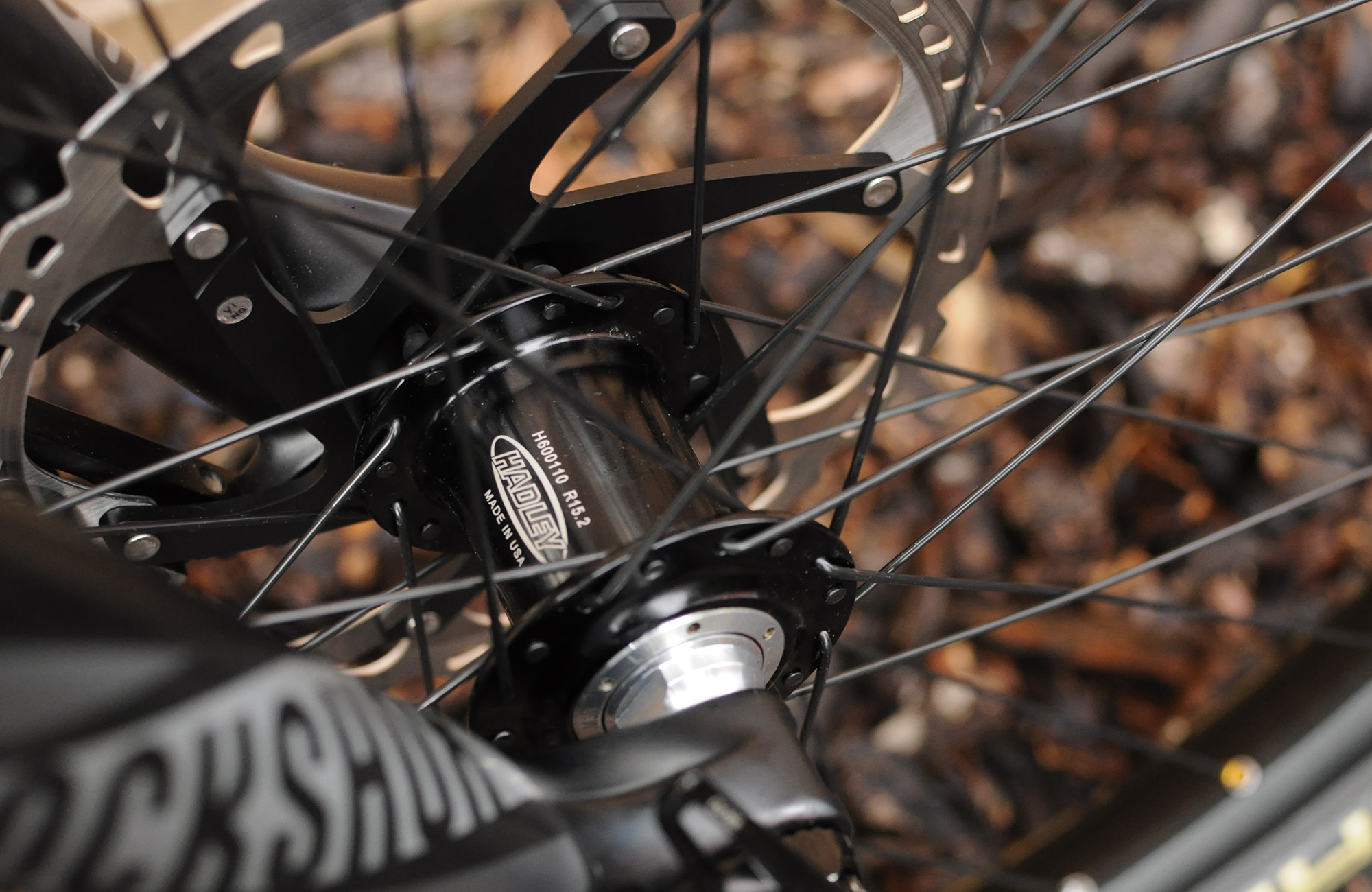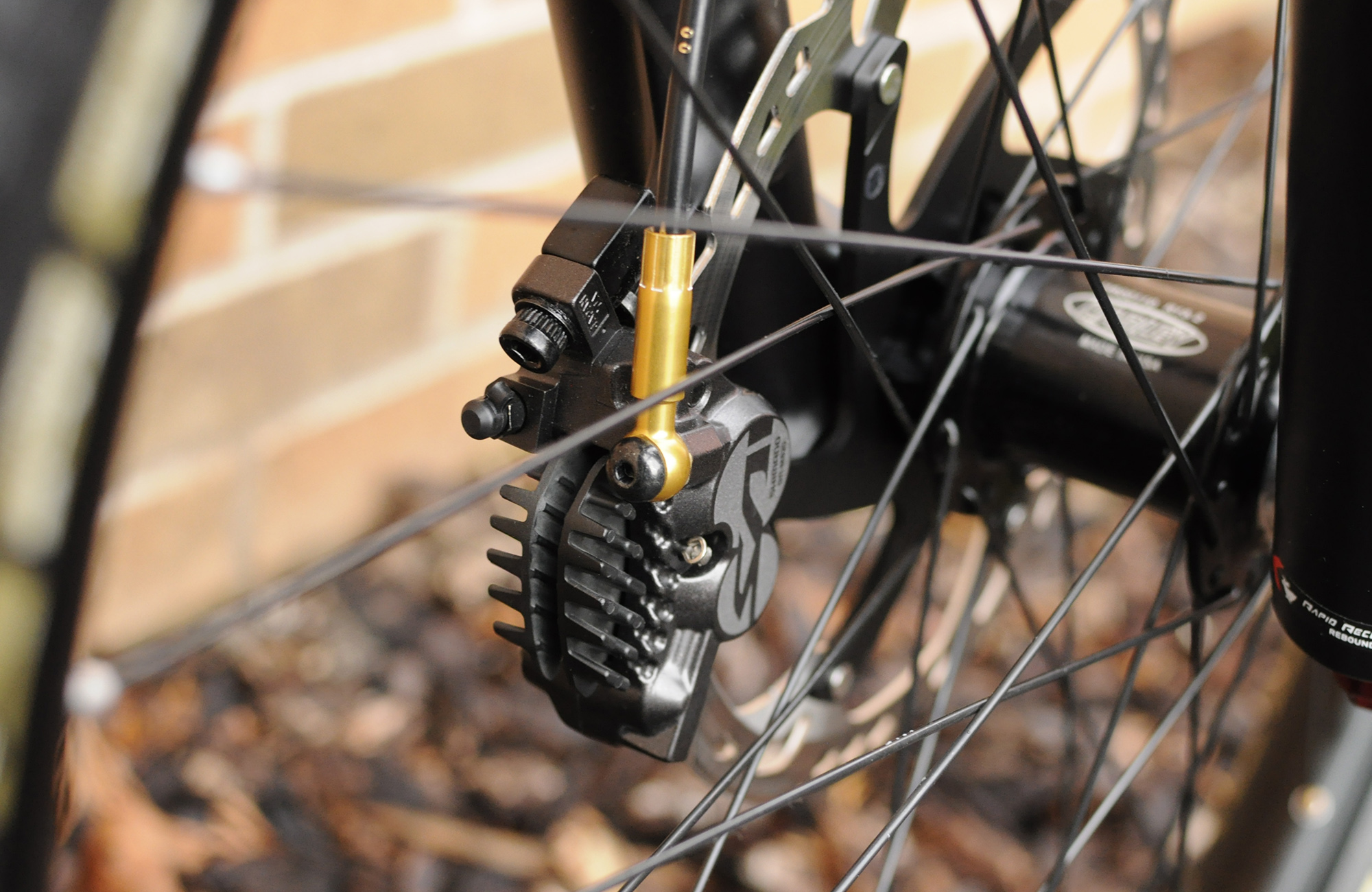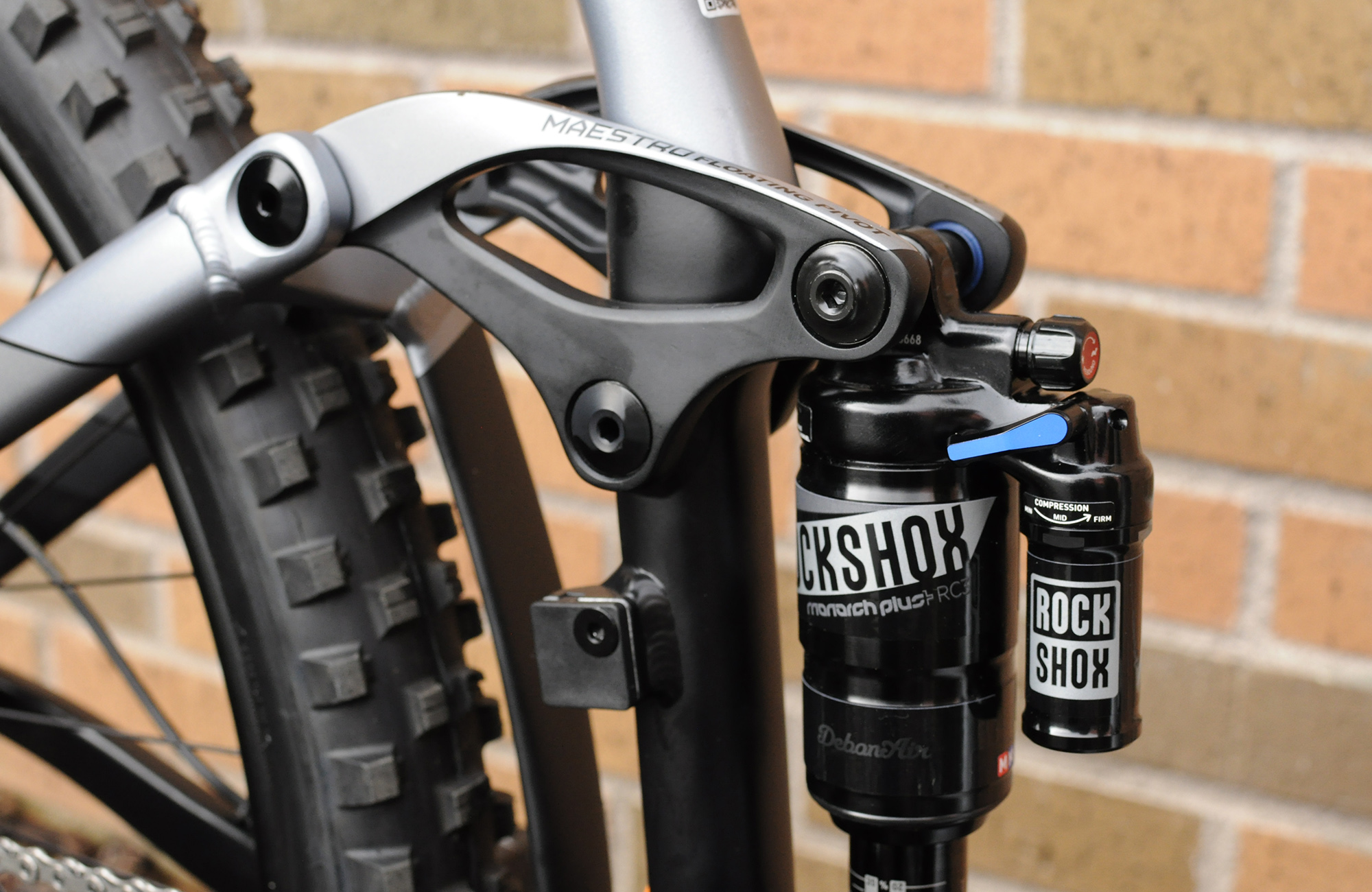 Full build weight is 32.5 lbs. Not crazy light, but it's no boat anchor either. For more info on the Reign 27.5  check out Giant's website, and come see us when you're ready to build up your own.