Our Service Manager, Brandon, has a passion for fixed gears. A passion that transcends the fixie fad of the mid-'00s, and at times seems a bit ominous… But far be it for anyone to judge a passion for riding bikes, fixed or not.
Not that Brandon would care if we did pass judgement. He does what he wants, and we love him for it.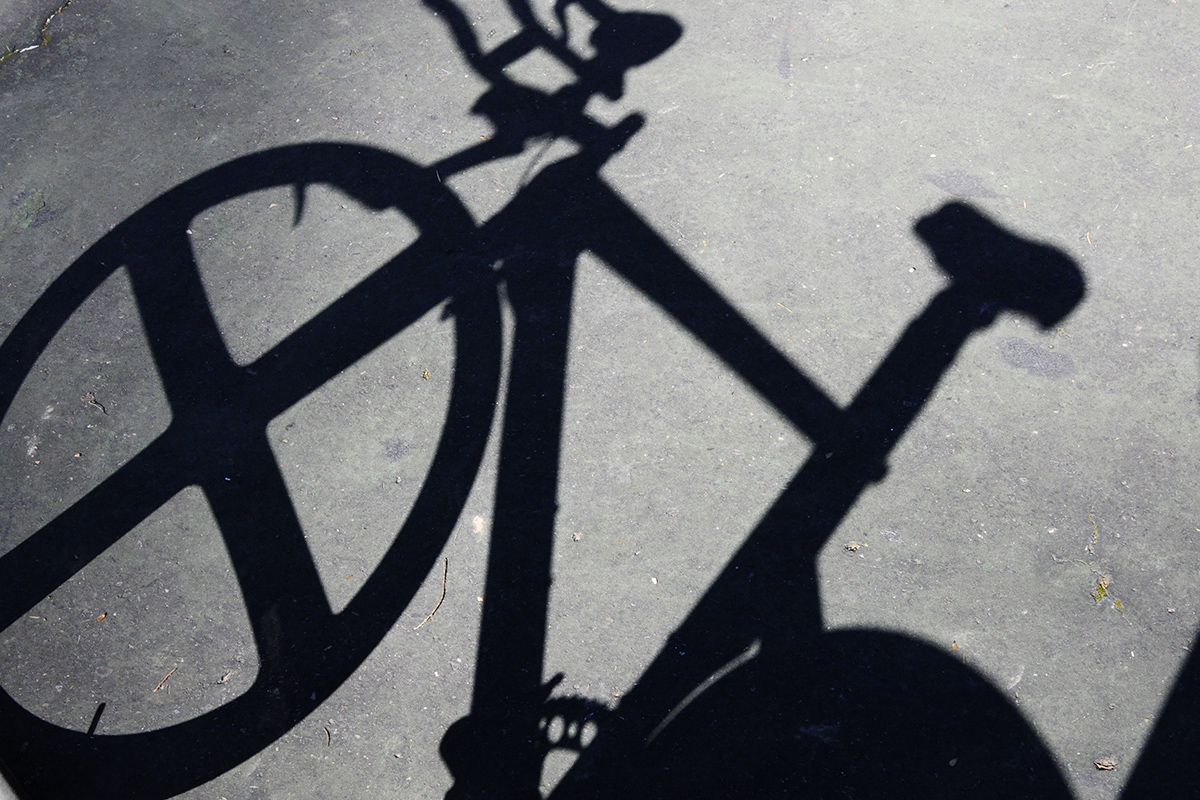 Spring is fast approaching, the sun is coming out, and eyes have turned towards Time Trial season. Not to be satisfied with any boring old TT bike Brandon whipped up his own concoction of Springwater-slaying madness.
How does 64-18 gearing strike you?

If Time Trials were broken then Brandon just fixed the heck out of them. A Kuota "Kueen-K" Fixed Gear TT bike with more attitude than you can shake a u-lock at.


Di2? Pffft. High budget built?! As if. Gears? Ain't nobody got time for shifting! This ride was built with high-speed fun in mind, and done on a tiny budget using a lot of cleverly repurposed parts.
The full build specs:
Frame: ~57cm Kuota "Kueen K" TT
Front Wheel: Corima Carbon Track 4 spoke
Back Wheel: 1980's Alsea Disc (multispeed freewheel respaced and converted to fixed gear)
Drivetrain: 64-18 Fixed
Cranks: SRAM Omnium 165mm
Brakes: Tektro Quartz (front brake only)
Saddle: ISM Time Trial
Bars: Bontrager HCM Carbon with Profile Designs T2
Tires: Continental Sprinter tubular 22mm
Pedals: Shimano Ultegra
There's no denying it's one tough looking ride. Maybe a little frayed around the edges, but then aren't we all? It should be noted that Brandon is a bit of a glutton for punishment so building a bike that strips a lot of tech out of a TT bike is his bag. Did you know derailleurs increase wind drag? Those are precious tenths you're losing. And let's be honest, if you're coasting in a TT race then you're slippin'.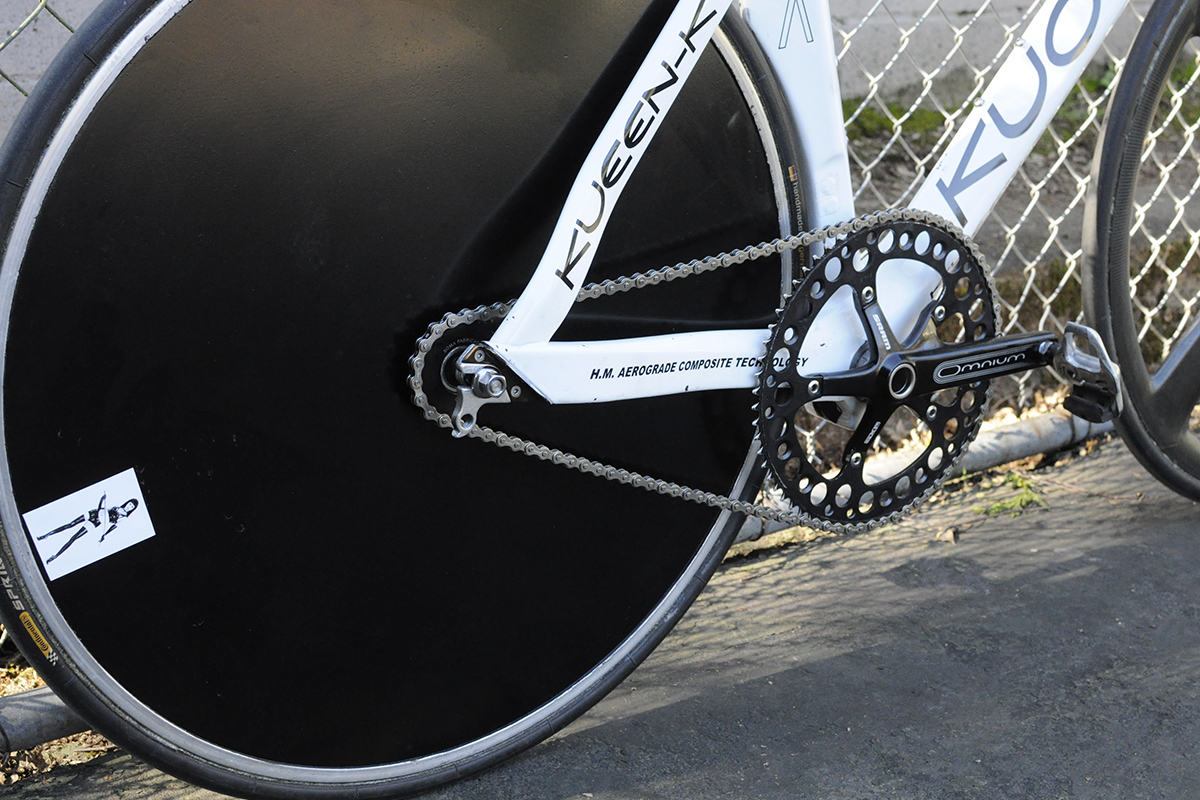 Brandon's inaugural race will be this weekend in the Jack Frost Time Trial at Vancouver Lake Park, WA. The bike is definitely worth checking out in person, and be sure to give Brandon all the cat-calls and pre-race high-fives you can. Its going to be a rad show.