By now  most of you know Jeremiah. He has been a mechanic at Sellwood Cycle Repair for what seems like forever and a day. It's been great to watch him evolve into the Rad Dad he is today. His latest build, a 2015 Kona Minute is so many kinds of awesome, and shows off just how much of a family man he is.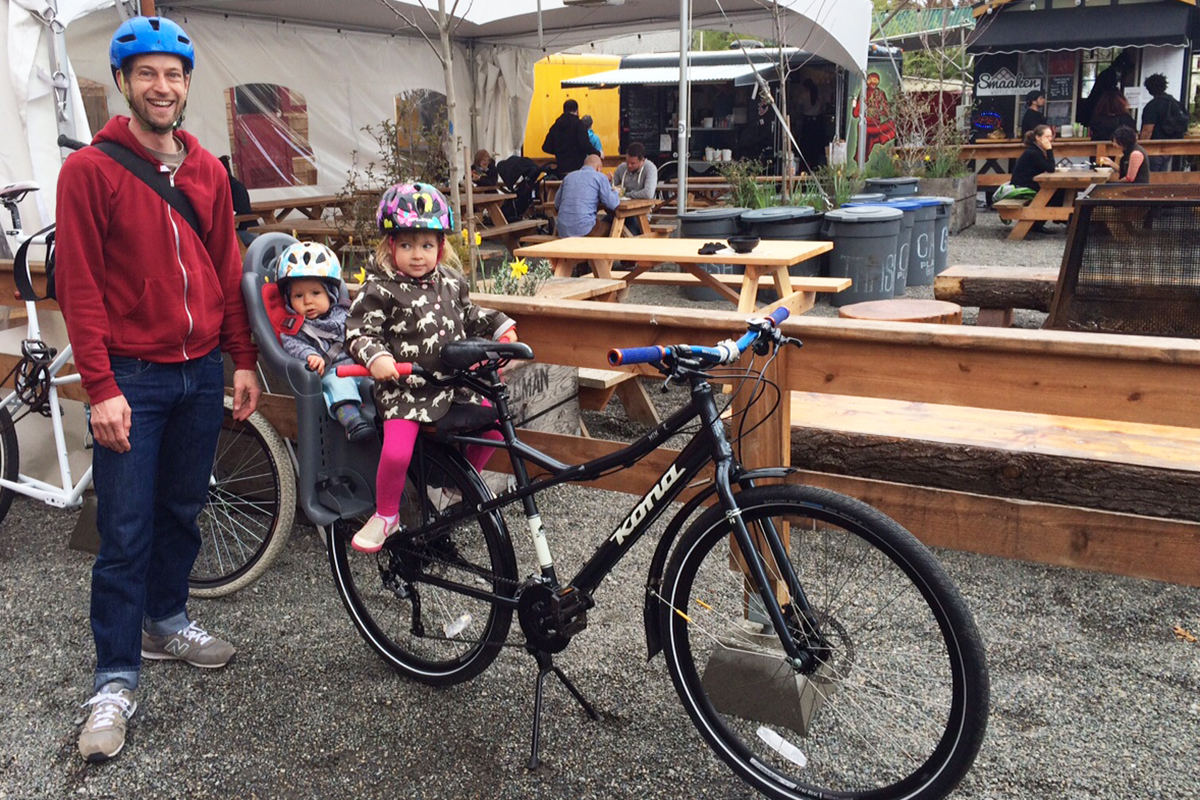 Setting up a Minute to carry one child on the back is easy, but two requires a little trickery. Jeremiah is obviously the perfect guy for the job (he's studying to be an engineer, or so he tells us). And who wouldn't be motivated to pedal these two tikes all over Portland? Adorable!
Add on a few creature comforts for the driver (Raceface Atlas handlebar, and custom Sellwood Cycle Deity grip) and it's way more fun than the station wagon you grew up in the back of.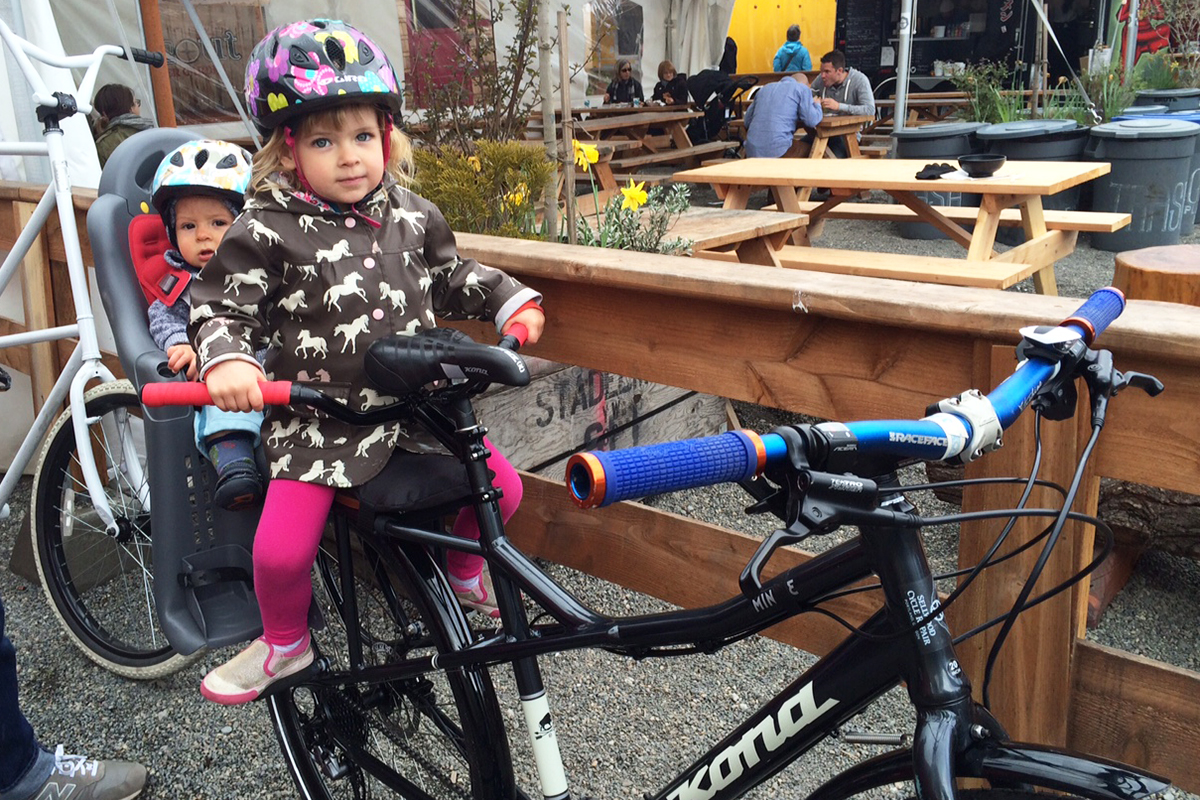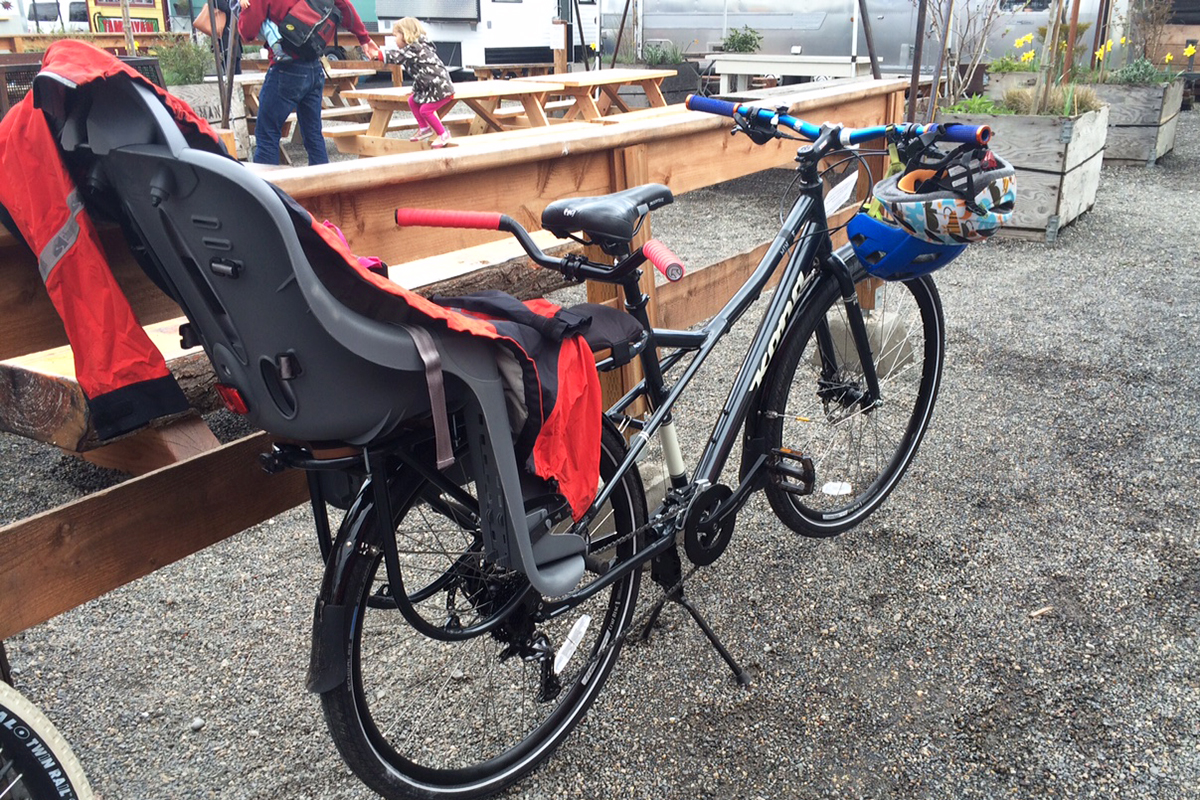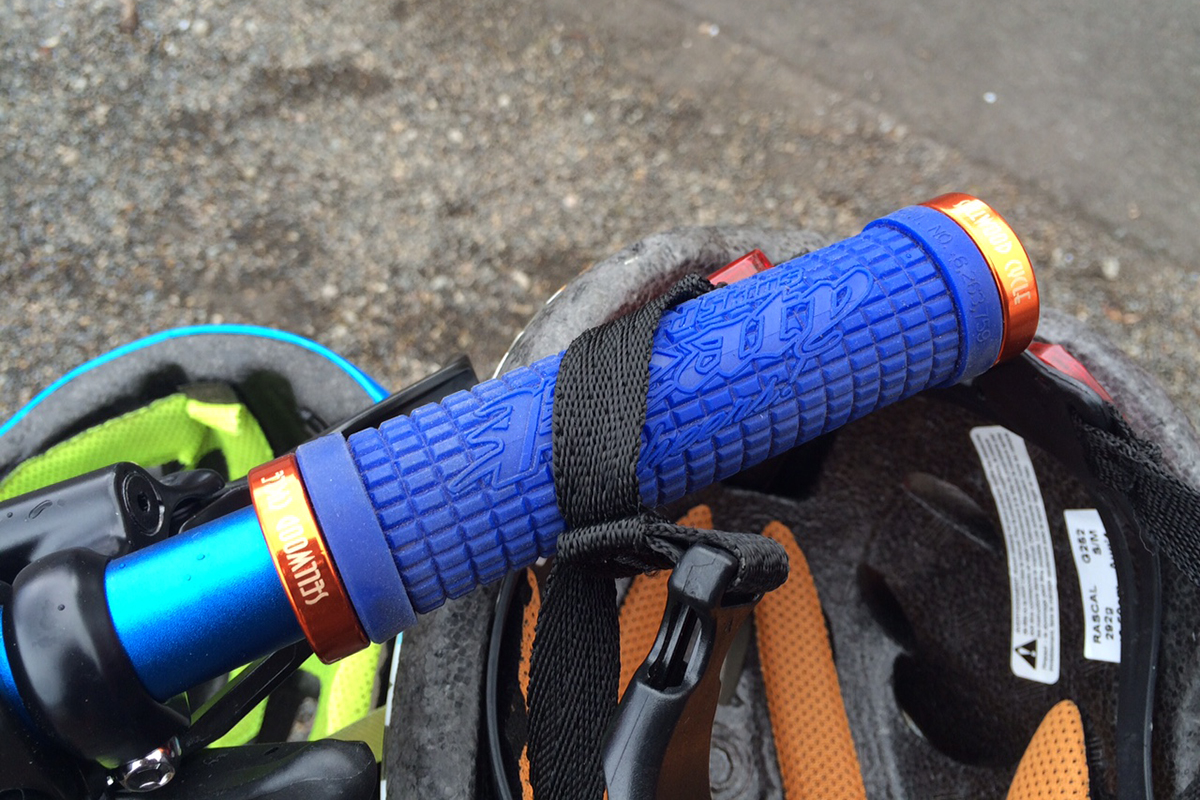 The full build specs:
2015 Kona Unit
Yuba Peanut Shell, and cushion
Custom fitted stoker bars
Race Race Atlas handlebar
FSA stem
Schwalbe Big Apple tires
Custom laser-etched Deity lock on grips (Blue and Orange!)
Custom Fender skirts have been installed since these photos were taken (in case you were wondering)