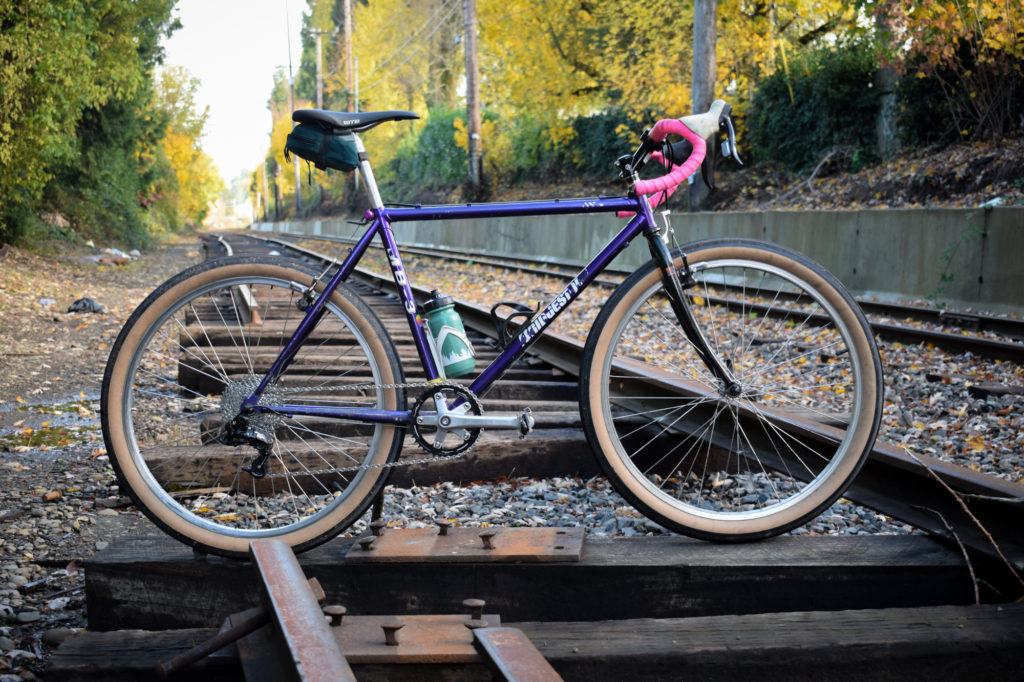 *words by Joel Holly  *  Photos by Jake Ryder *
I sold my three-wheeler in the Bend Bulletin Classifieds after pouring through the 93 Bridgestone catalog, and fully drinking the "steel is real" Kool-aid. I had to split the ATV haul with my kid sister so I had to slum it with the MB3 (I really wanted the MB1 with the crowned fork but $1500 was too much in those days) fortunately the purple made it OK.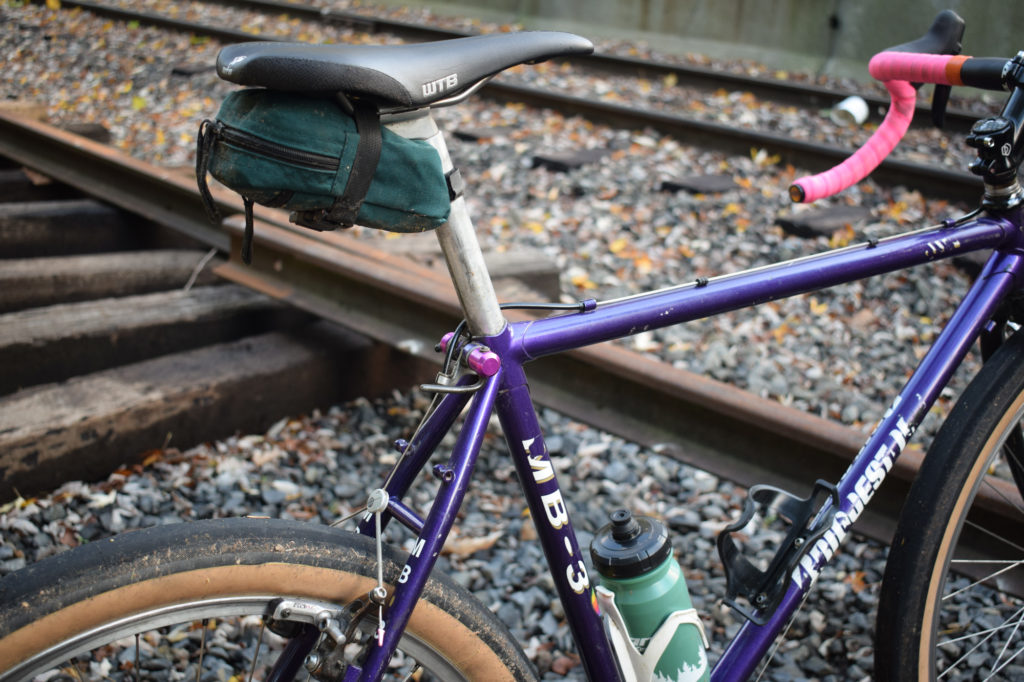 This was truly my first hit of the juice that is riding bikes in the woods, Deschutes River Trail, the bit of Phil's that was already there and any where else I could ride to with trails from my house (I never knew people drove their bikes to ride them). At one point this bike had a Tioga prototype fork purchased from the MTB legend Steve Larsen (also from the classifieds) my Dad even helped my cut the steer tube (with a hydraulic shear) only slightly ovalizing it.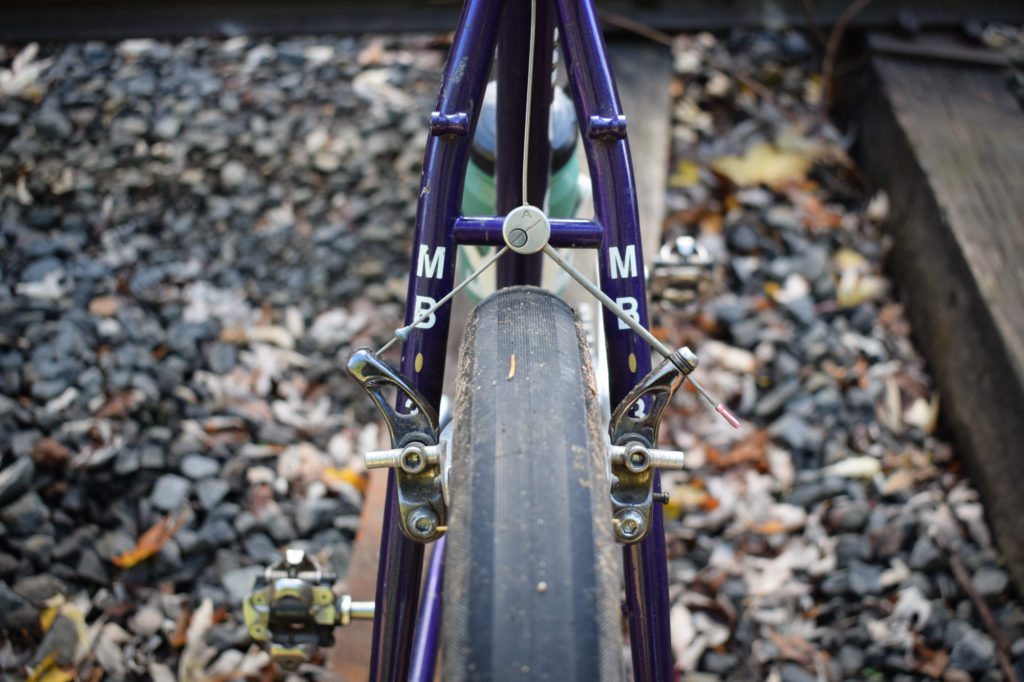 A few years later I got a new GT and the purple bike had to go to the same sister that already got half of the 3 wheeler. She gets paid, what can I say. The bike bounced around in Eugene and eventually ended up at my folks house and eventually I set up up as a commuter for my Mom. The stretched out geometry never quite worked for her and just this year I found a perfect replacement: my friend Quinn gave me his mom's old bike. A short parts swap later and I had my precious MB3 frame back.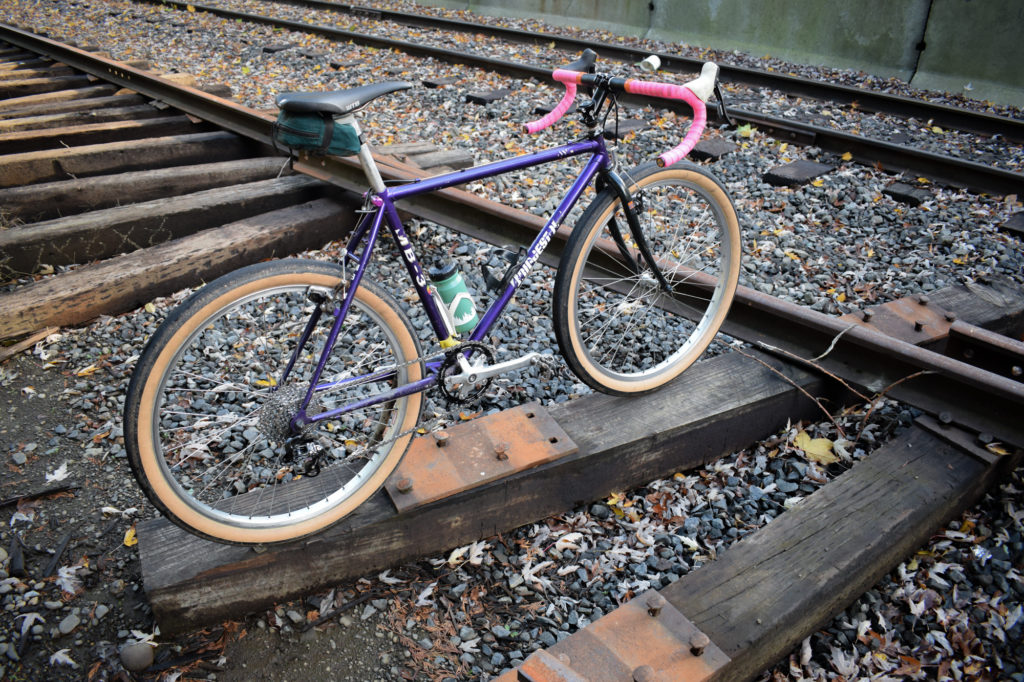 I like to cook. I'm especially known for my best dish: "Refrigerator Surprise", made from whatever leftovers I find in the fridge. I built this bike in a similar fashion (replacing the Fridge with my Garage) with the exception of the tires (Compass Rat Trap Pass) and the drivetrain (Sram 10spd GX/Rival with a 40 tooth chainring). I think my boomerang bike turned out pretty good and fortunately its fun to ride. See it for real at the Thanksgivingit ride, but don't forget to bring a coat for the coat drive!