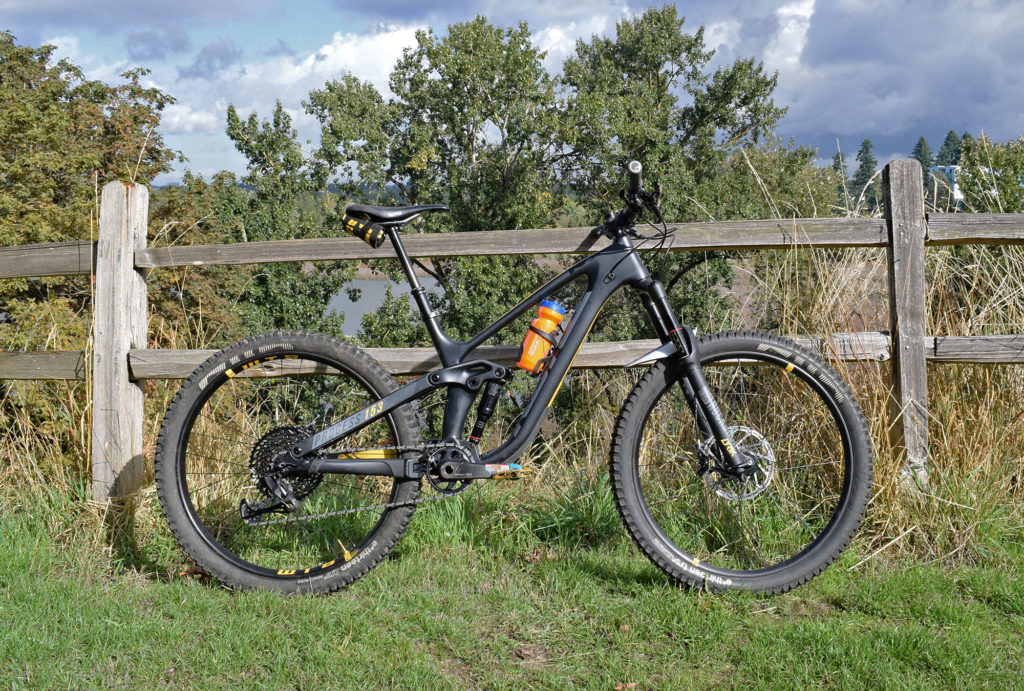 This last August some of you might remember our staff retreat we took to go check out the then-unreleased 2018 Kona Process 153 CR lineup. The bikes were SO good it was only a matter of time before one of us picked one up.
In Joel's case that amount of time was about as long as it took for the first shipment to arrive. We don't blame him because these bikes really are awesome. The improvements Kona made for the 2018 Process lineup are leaps and bounds above last year's frames. Stiffer linkage, lightweight carbon, and a quality build spec make these a very shredworthy bike.
It's also pretty tough to shake a stick at a bike spec'ed with a SRAM Eagle drivetrain, and Guide brakes. Did we mention the size medium up fits a full size waterbottle inside the frame?! It's the little things.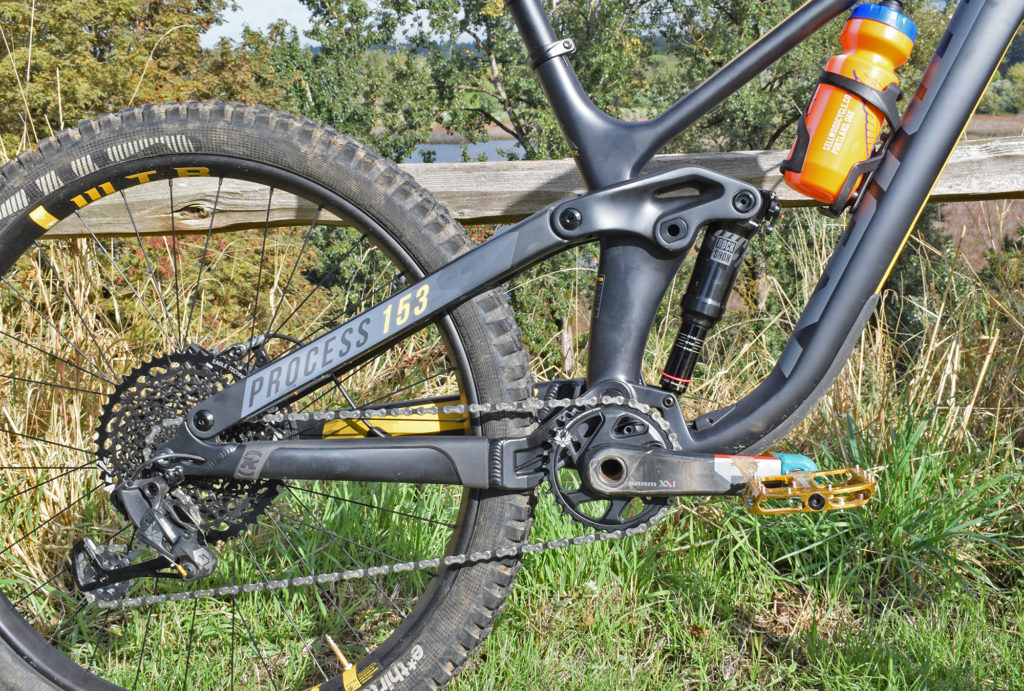 Joel has made a couple of tweaks from stock: His favorite carbon cranks, and e*thirteen tires to get after it in the berms. The whole package is tied together with the ghosted-on wizard graphics on the headtube, and a custom SCR front mud flap. Sellwood Approves!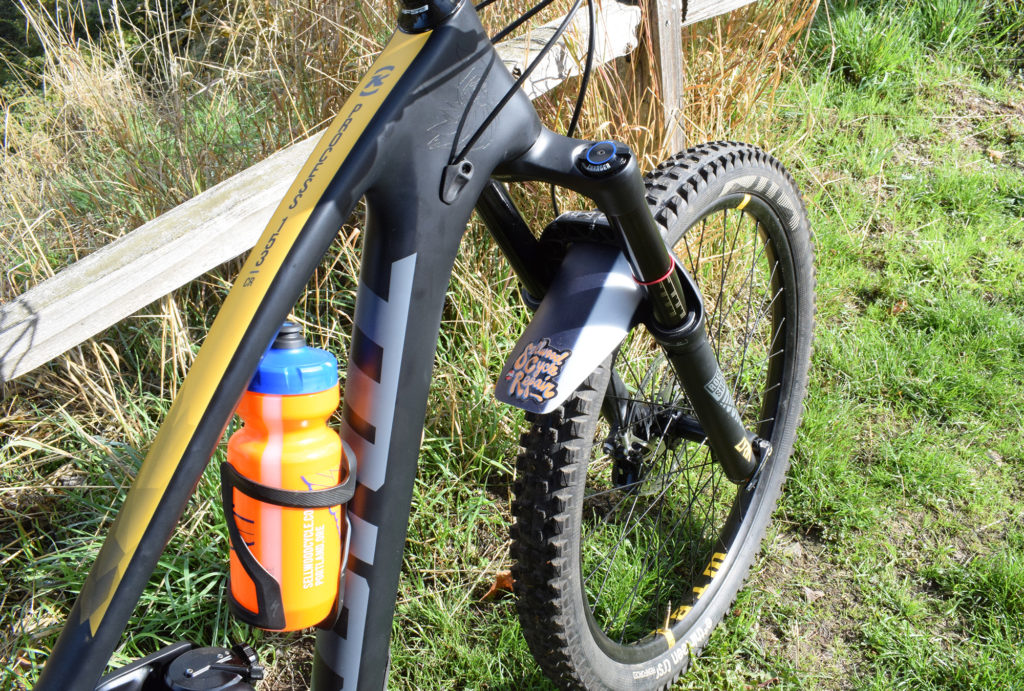 If you're interested in ordering a new Kona Process for yourself, we're here to help. Sizing is still somewhat limited from Kona as the 2018 lineup is still coming out, but give us a call and we can tell you how soon your size will be available and help you set up the spec the way you want.