Nice power wheelie bro!
Another installment of Bikes we Ride is here with one of our more recent additions to the shop: Jesse Jackson. Don't let the name (or mane) fool you, Jesse brings a wealth of knowledge to the shop, especially when it involves suspension or wheelies.
When Jesse came to the shop he was riding a janky touring bike, which doesn't float here. We had this 2011 Kona Paddy Wagon floating around and he snapped it up right quick. It took a couple months to come together, but it's a solid ride for sure.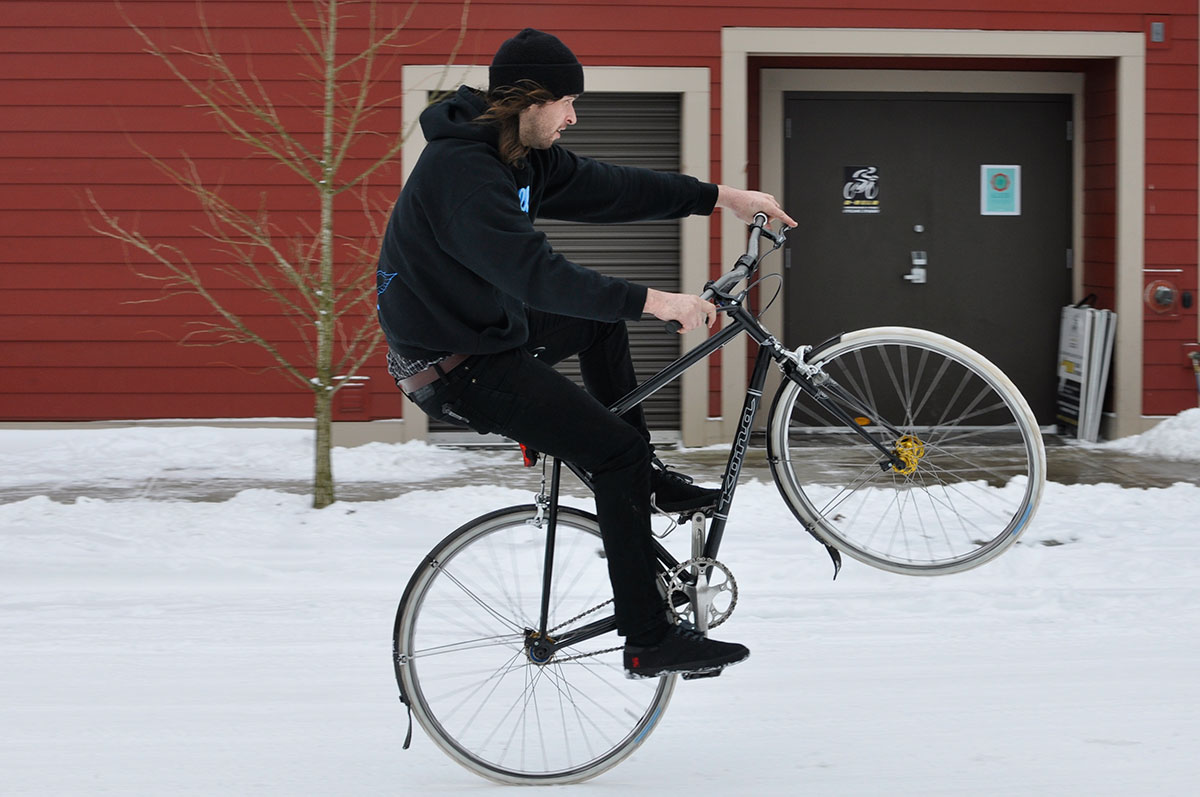 Purpose: Wheelies (and general riding I guess)
Size: 56cm
Head angle: Chris King Tall Baseplate for extra slack bro.
Handlebars: Sunline V1
Hubs: All City Sheriff Hubs
Rims: H Plus Son TB14 Rims
Fenders: SKS fenders
Seatpost / Stem: Thomson Stem and Post
Pedals: Shimano Saint Pedals