If you work in a bike shop long enough you undoubtedly wind up with a bike or two that aren't built so much as they're "curated". Jason's titanium DeSalvo is one such bike. Every couple of month's that perfect new part comes along to make it a little more complete. It's a beautiful work in progress that's still very much an active commuter.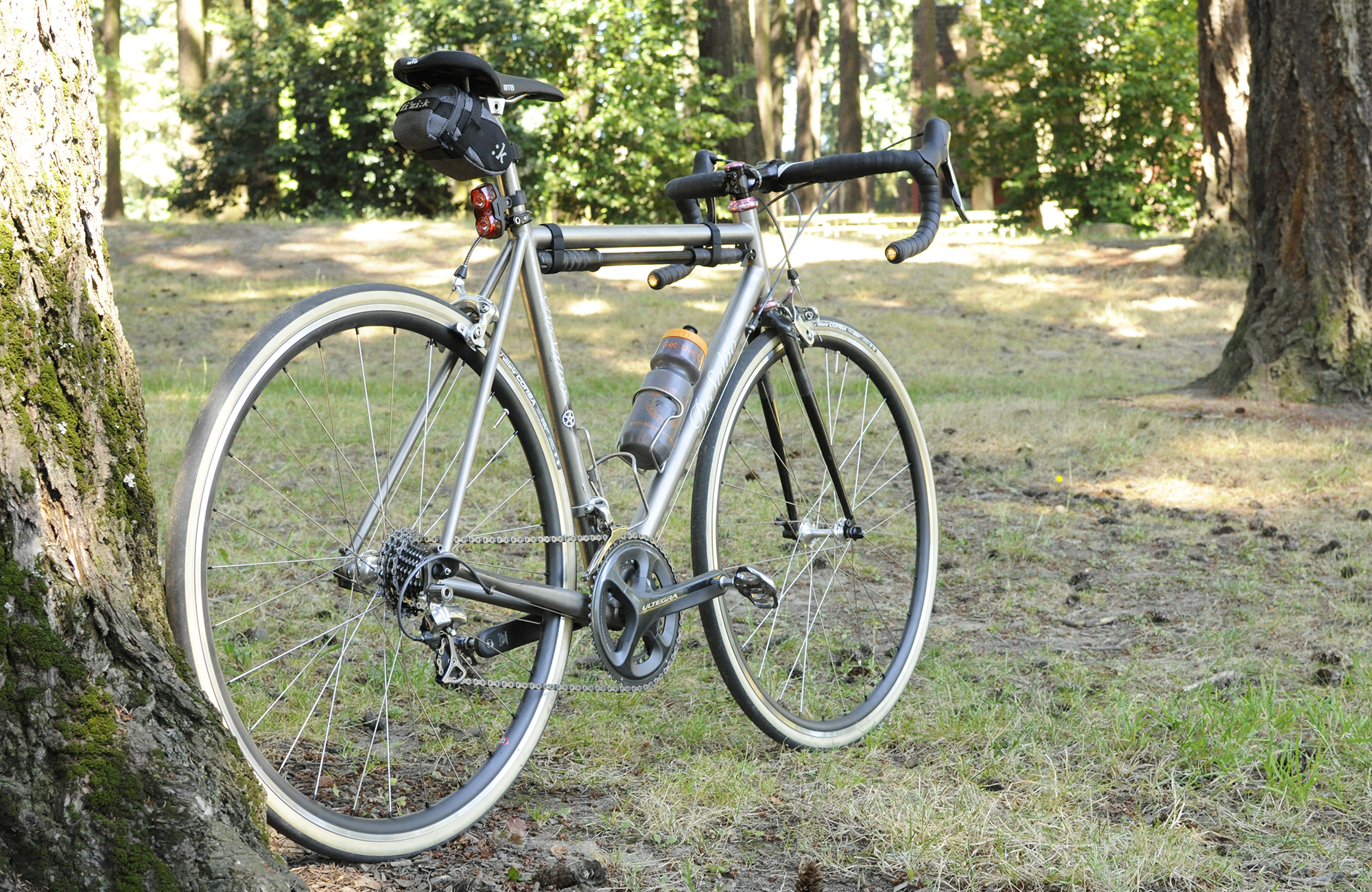 The basis of the bike is the immaculately-built DeSalvo Titanium frame. Jason then added a Shimano Ultegra/Dura Ace 2×10 spd drivetrain that powers a handbuilt set of Dura Ace 7800 hubs laced to SL23 Pacenti rims. The frame even allows for him to run up to 32c tires with fenders. You know, in case the 28c Vittoria Corsas aren't smooth enough.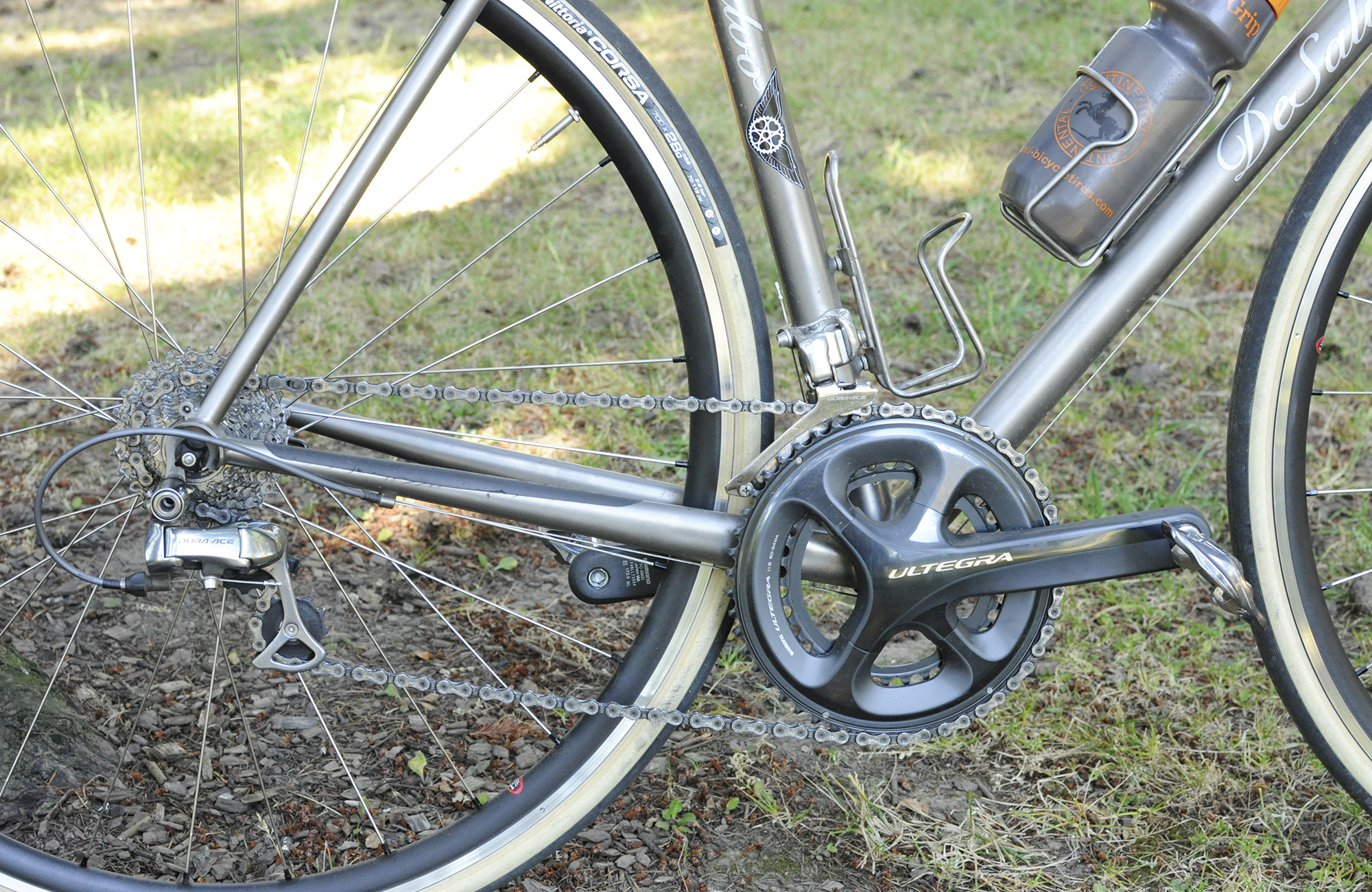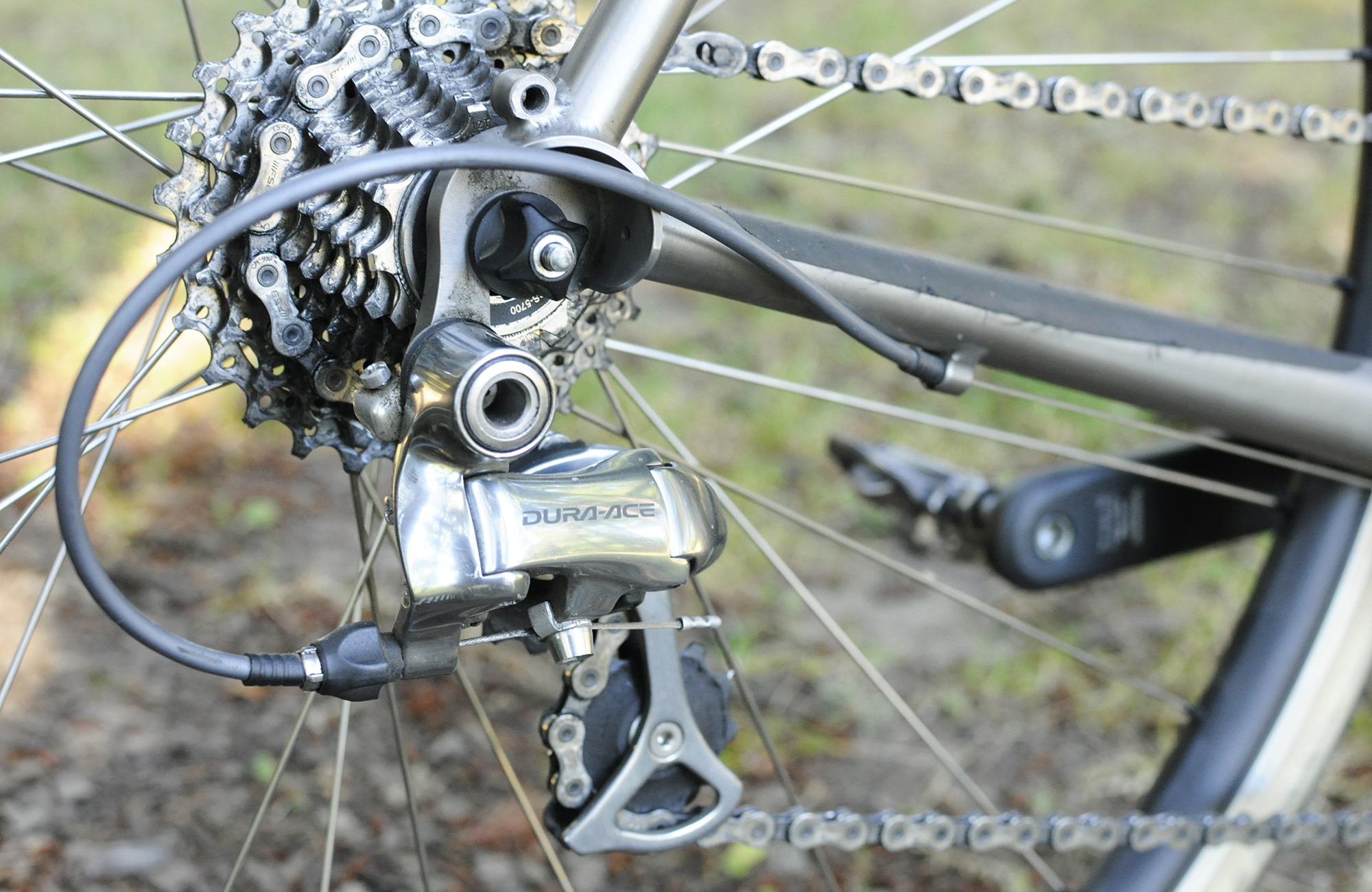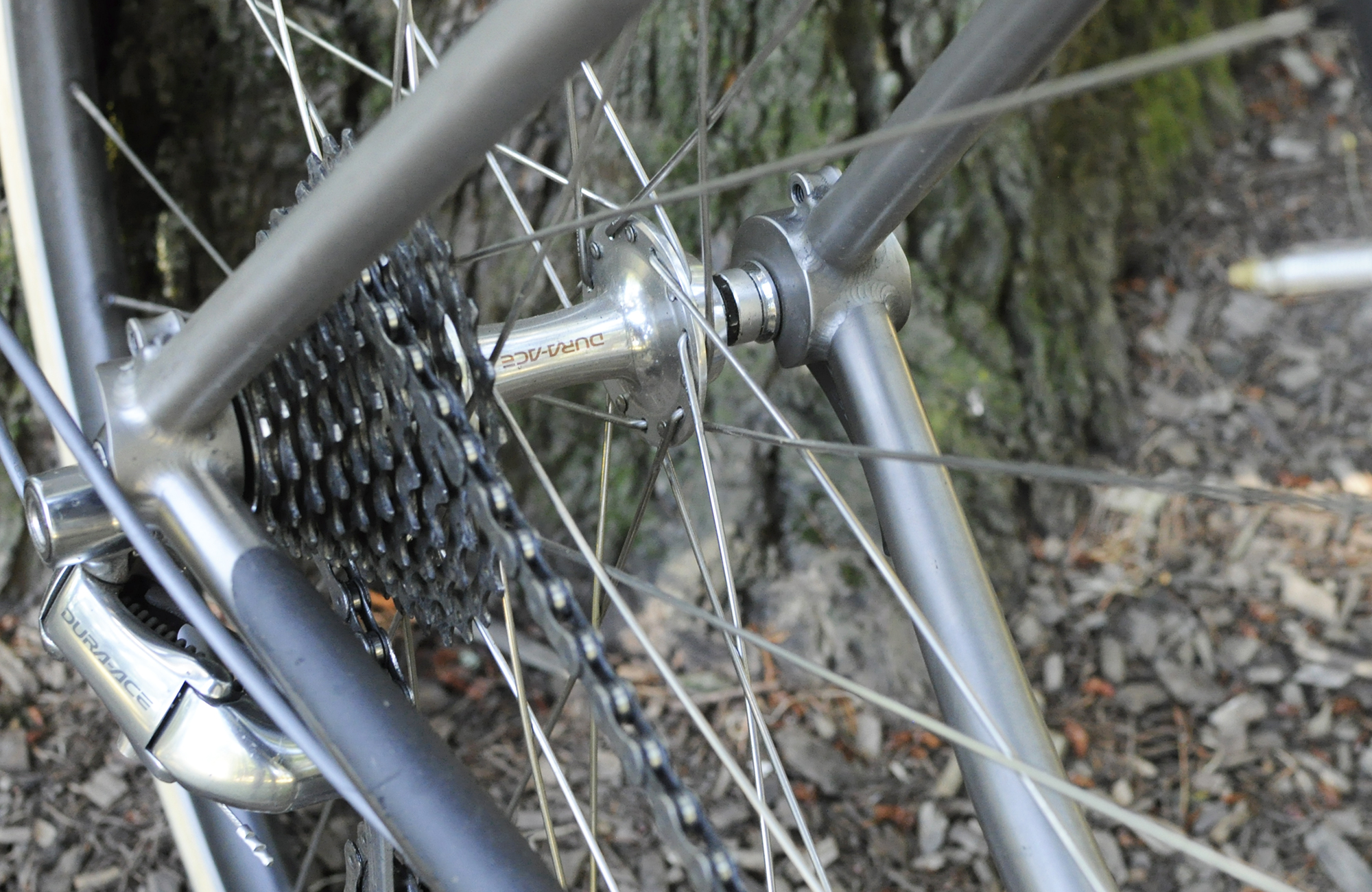 Not too long ago the bike received a Moots titanium seatpost, and Jason has added additional creature comforts like the Pro Vibe 75 bar, RaceFace Turbine stem, and compressionless housing to make sure it all stops as quick as it goes. We also appreciate the limited edition Pink Chris King Headset. It's the little things, and proper attention to detail, that help a bike slowly come together.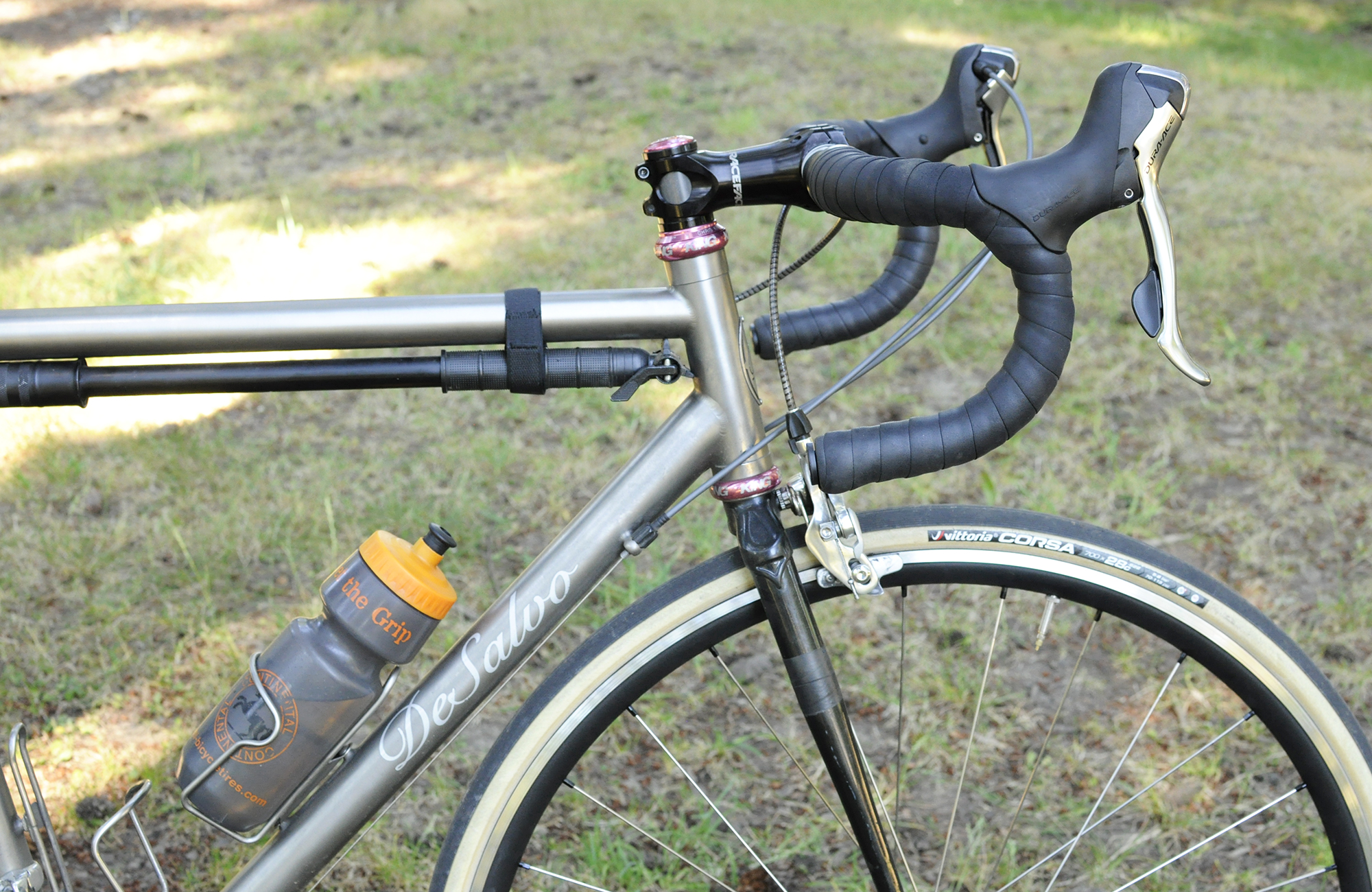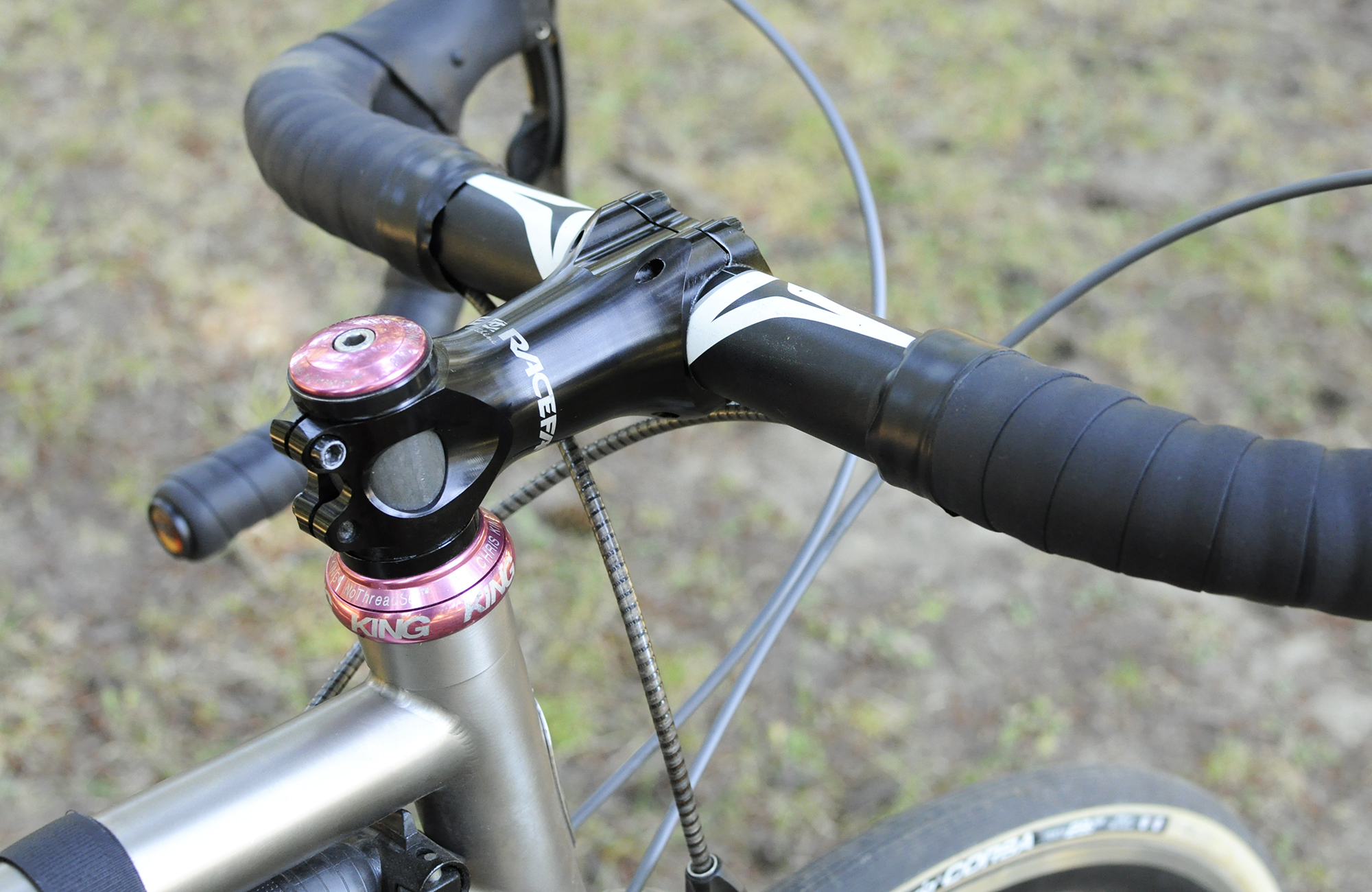 It's a sweet workhorse of a machine that is polished with just the right amount of understated class. Jason also gives no indication this bike is anywhere near completed. And that's a good thing because we can't wait to see where he takes it next.