Most times these blog posts are written in the third person. But since this bike is Jake's (mine) and he's (I'm) the one writing this post we'll (I'll) just switch to the first person. It seems to make the most sense to me (most rational humans).
I bought this bike back in 2005 when I was riding high on the wave of the fixie craze. Judge me all you want, but you were probably there too, skinny jeans and all. At the time all of my bikes were some fixie-conversion or another but I was lusting for a legitimate track bike to add to my quiver. Due to their popularity they weren't cheap, or easy to come by, but I got lucky and found this bike hanging from the ceiling at a bike shop in Seattle.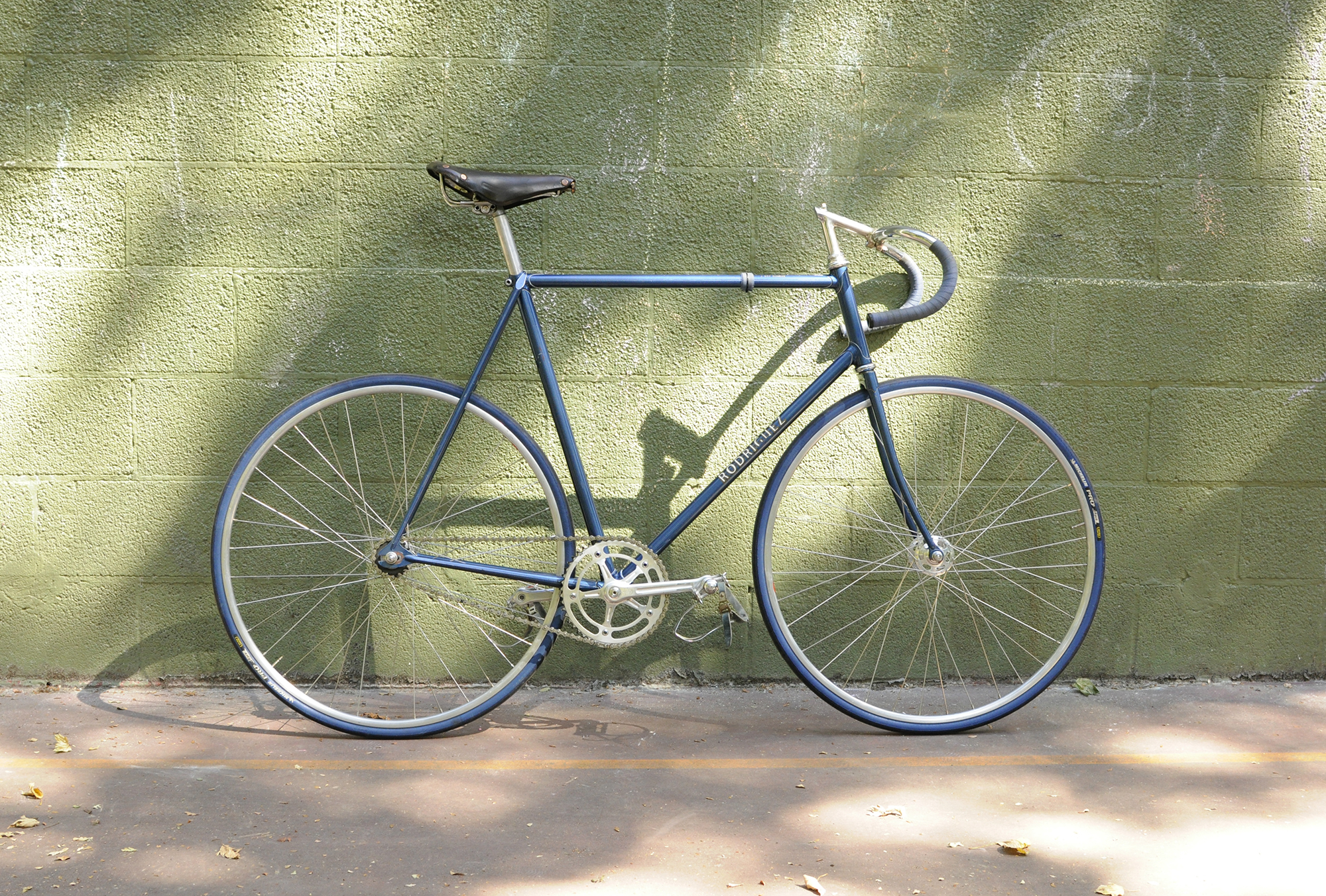 The shop is more of a service and classes kinda place, and not known for selling complete bikes. Lucky that I came along at the right time, and bought it for a song. The owner of the shop was selling the bike for his friend whose garage it had been sitting in for years. had corrosion on the spokes, dry-rotted tires, and needed a new chain. Everything else just needed a good cleaning. They were selling it so cheap because they just wanted it to find a good home.
It's a 1972 Rodriguez, hand-built in Seattle with geometry custom spec'ed for J. Roy Dunbar (his name is engraved in the top tube), a NW pro-track racer in the late 60's and early 70's. With the exception of a few small parts it's all original, and dates to 1972 or before. The full build list includes Campagnolo track hubs, headset, seatpost, and drivetrain. The bars and stem are stamped Cinelli. The rims are French made Rigida clinchers, and the Saddle is a long-since-broken-in Brooks. The original rear cog is a 13t Campagnolo (which I still have), but was swapped out for a 17t for more comfortable city riding.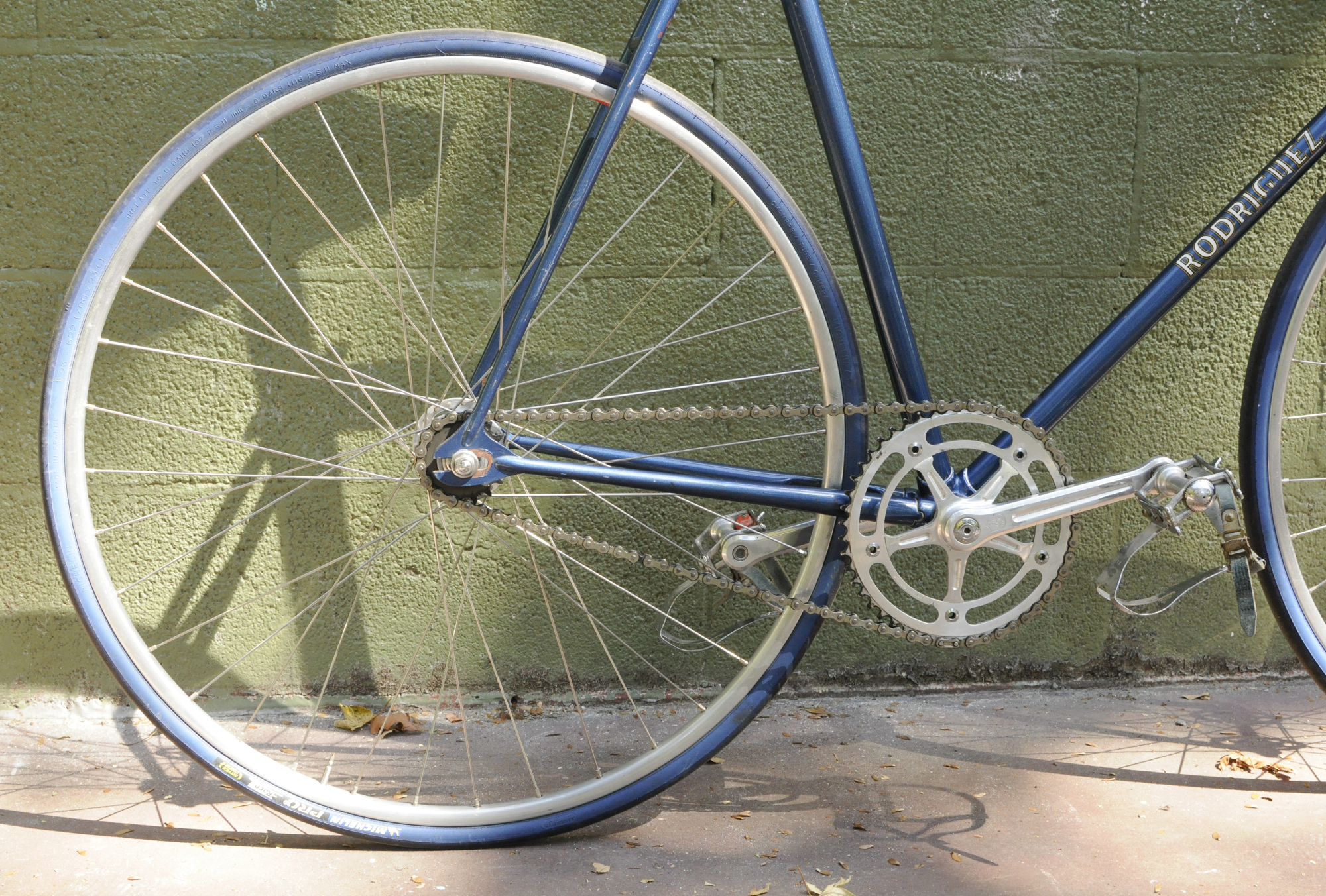 I was in the midst of re-building the wheels (in the back of the same shop I bought it from) when the original owner walked in to pick up the check I had written for the bike. He came back to check out my progress on re-lacing the wheels. I had been impressed at just how well this bike fit me, but it all made sense when I met Mr. Dunbar. We looked each other eye-to-eye, having nearly identical builds. It was like the bike was custom built for me almost a decade before I was born. I didn't even have to adjust the seat height.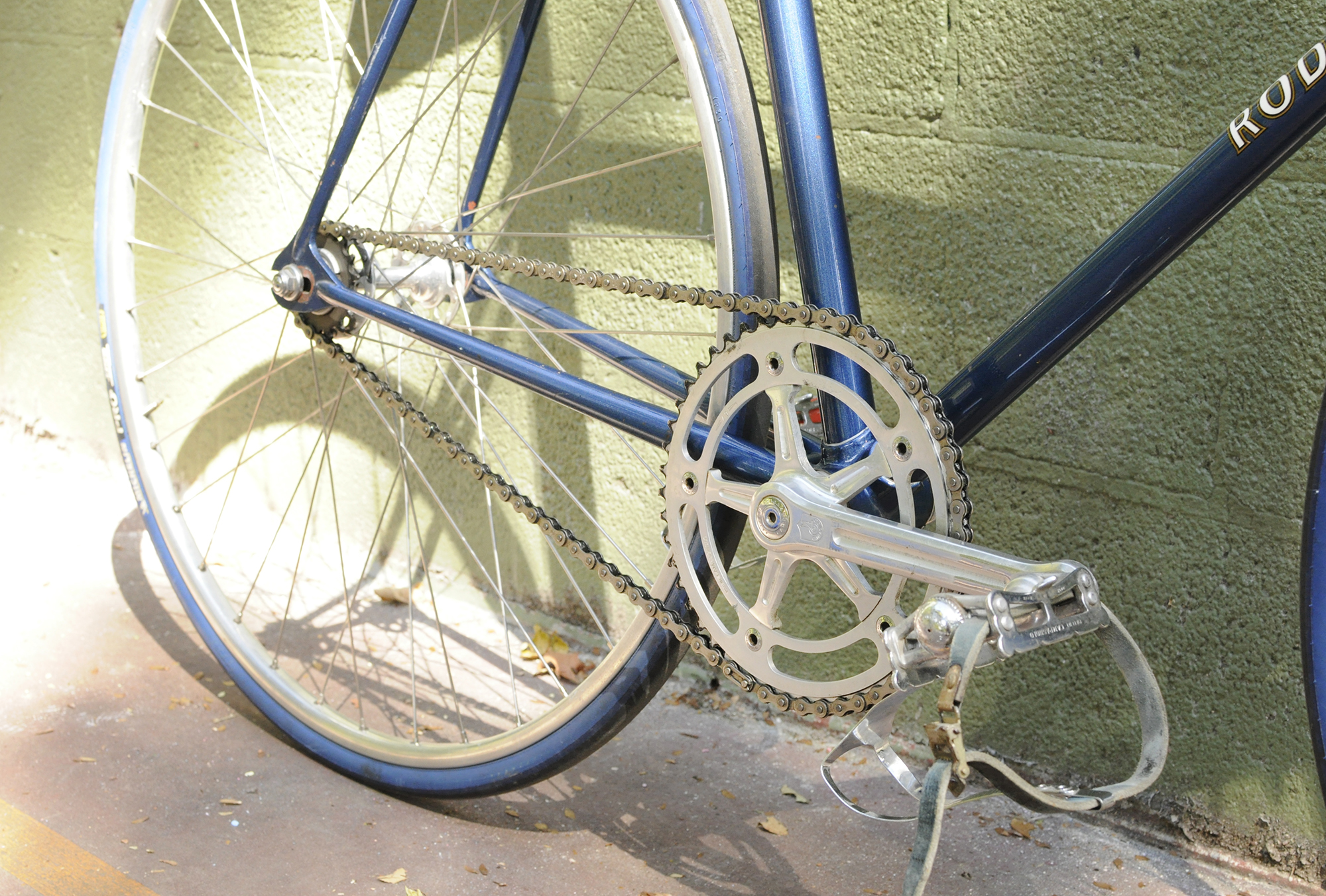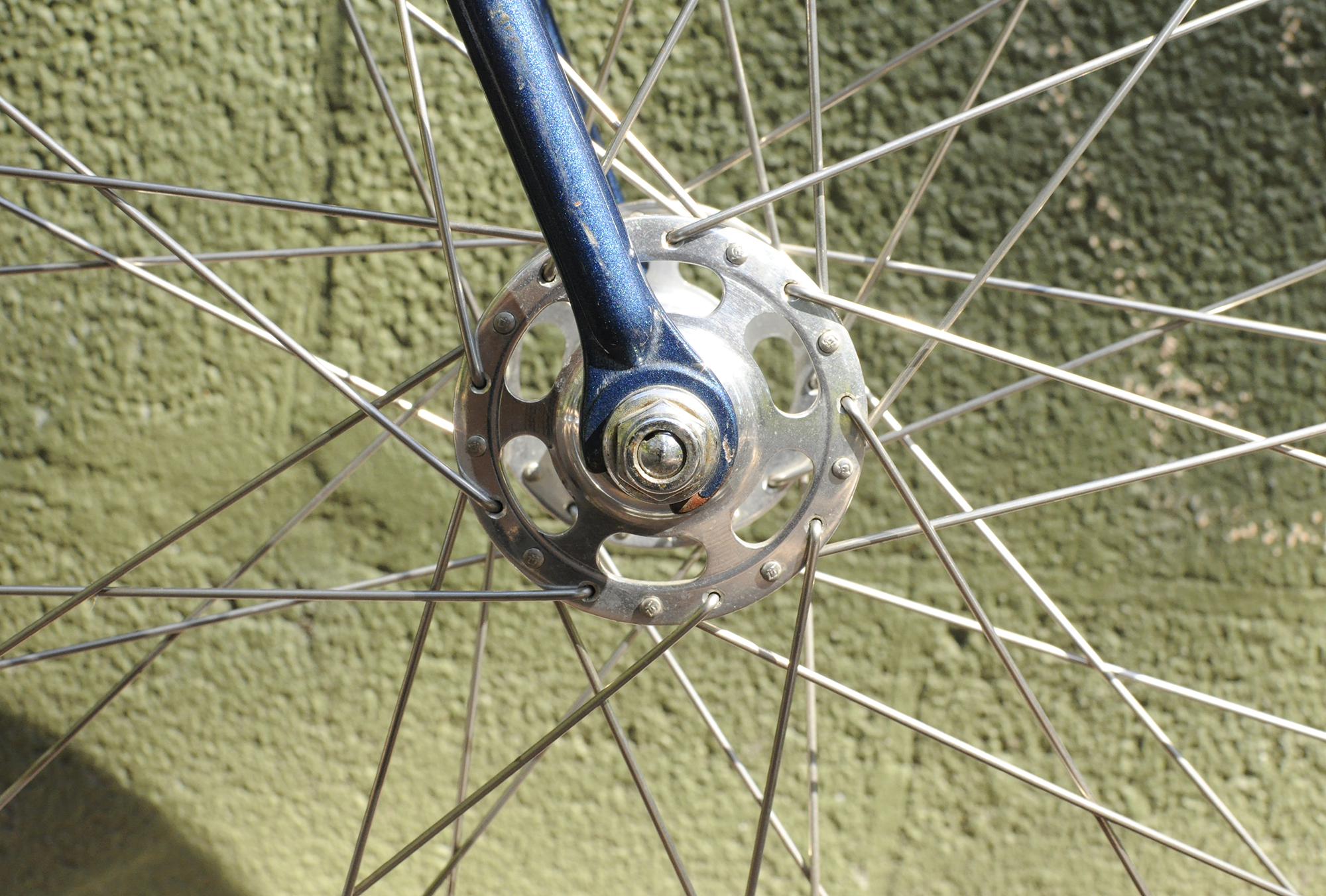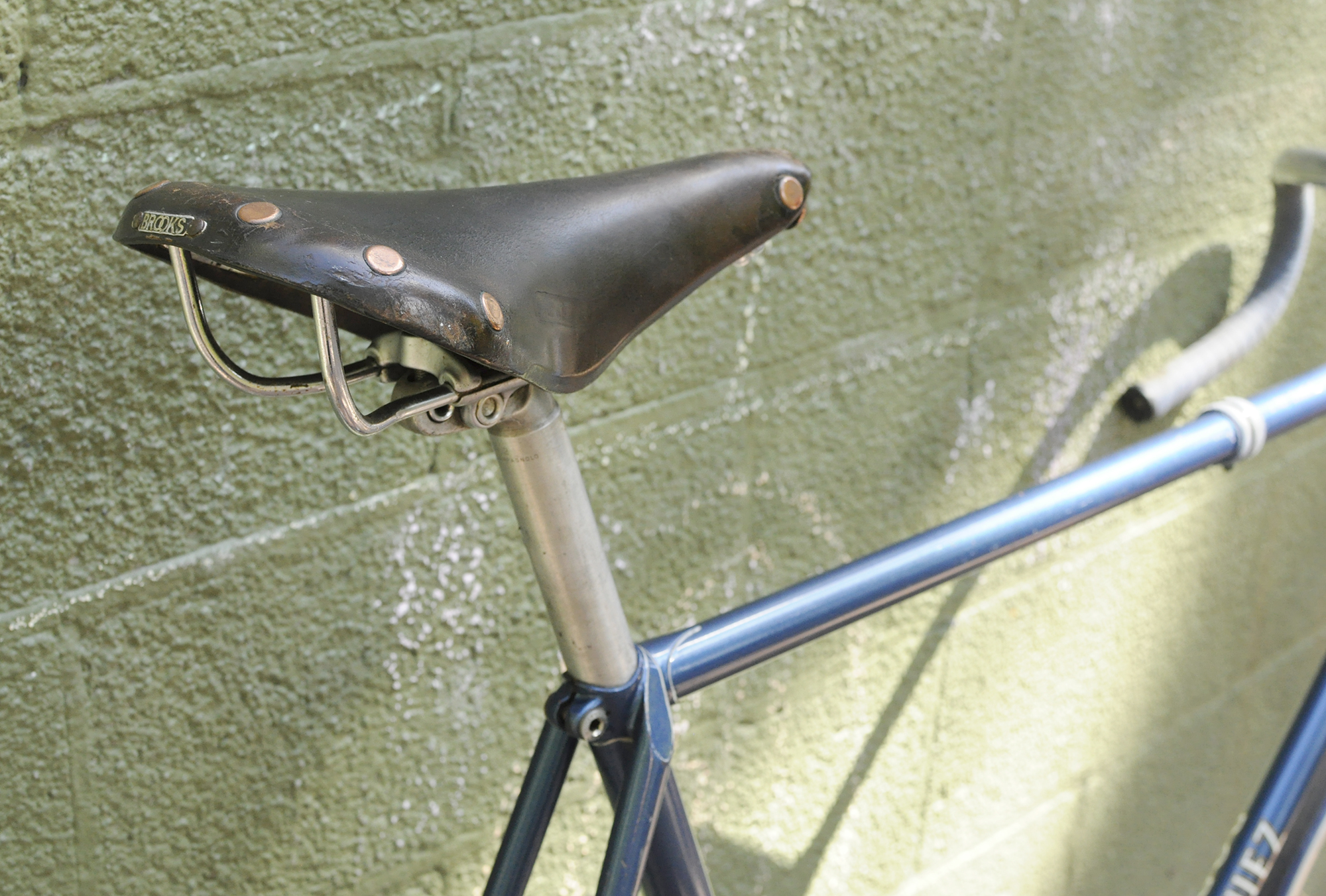 It was amazing to listen to Mr. Dunbar's stories about track racing in the Northwest. He told me about the old wooden velodromes being so steep you had to be towed in from the bottom by another cycling wearing a handle strapped to their hips. You were also required to wear pants or shave you legs to race in them as the wood slats would grip your leg hair and rip your skin off should you happen to lay it down.
Good times.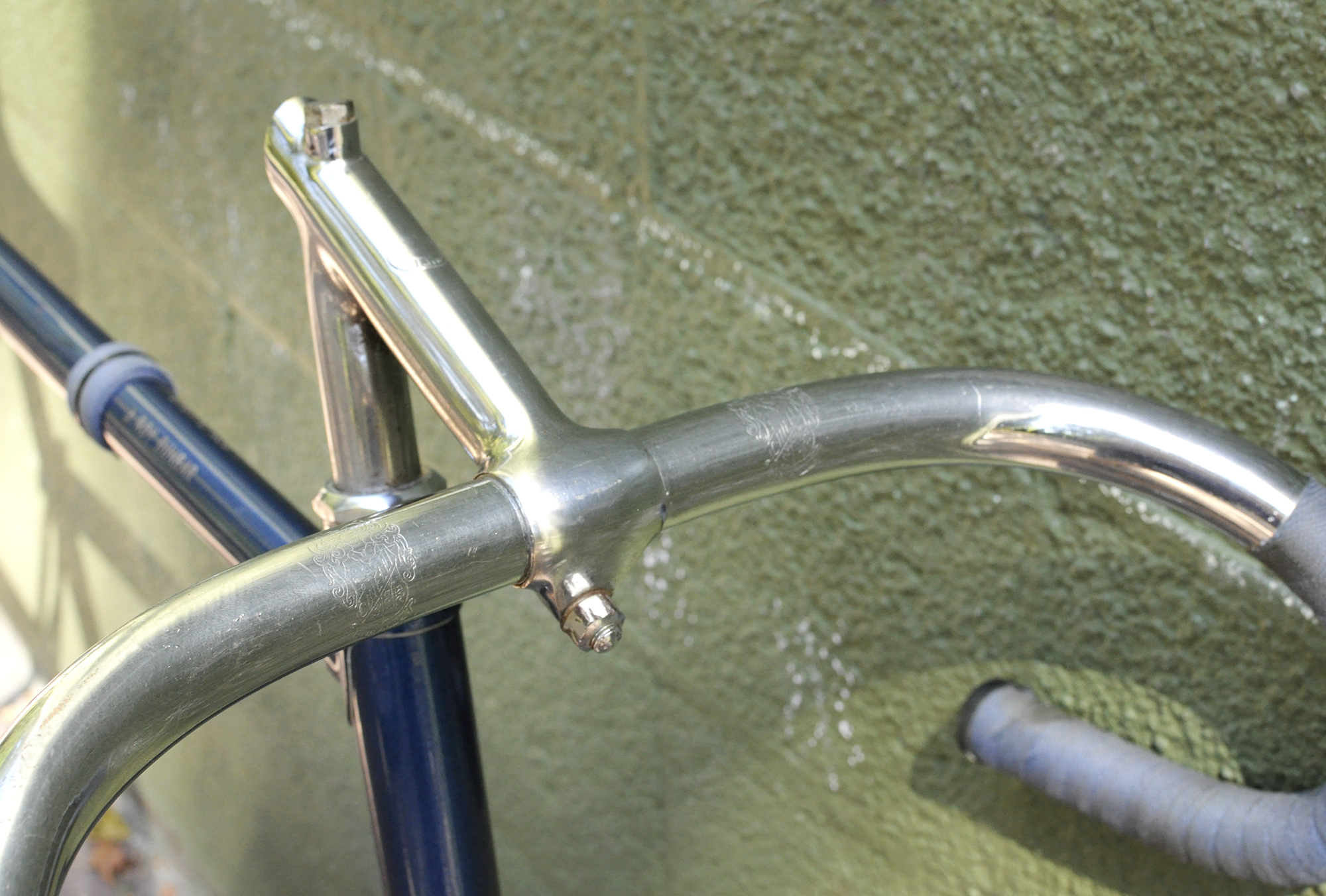 I'm in love with the skinny tubing, rakish stem, and deep drops of this bike. It screams "track bike", and is easily recognizable as something truly unique, even from a distance.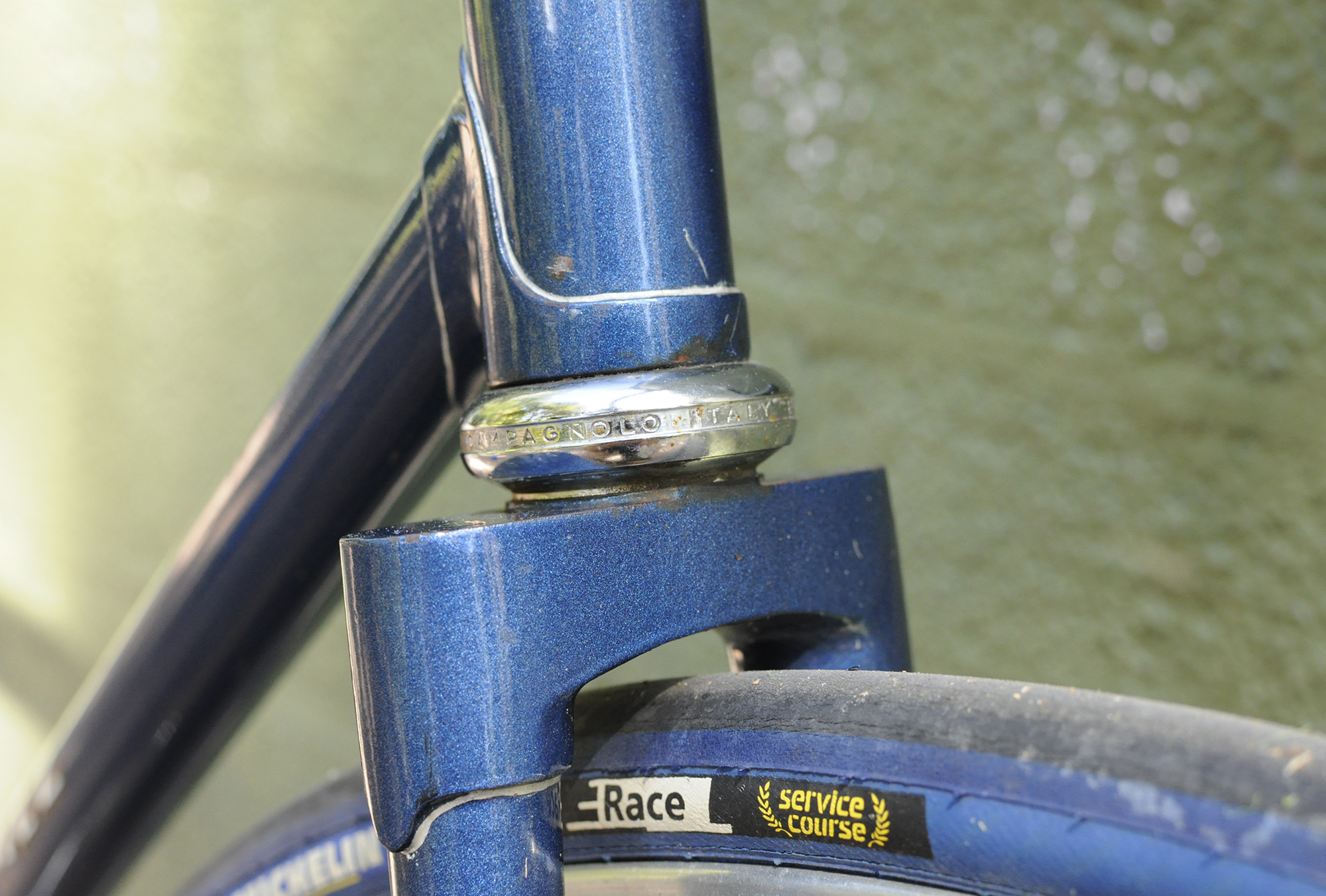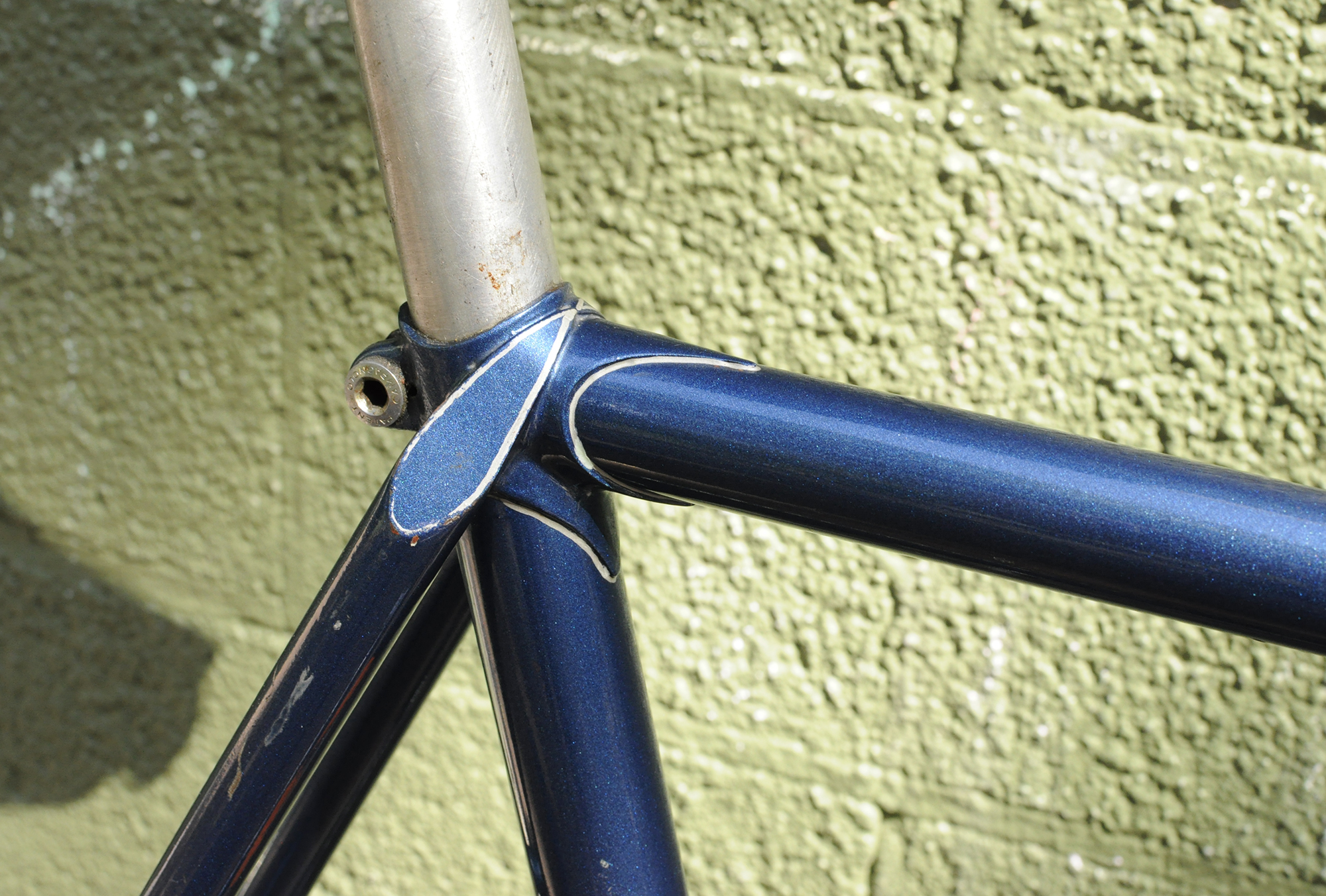 This bike is more of a sunny Sunday cruiser for me: A good excuse to get out on the occasional Soul Ride. A bike that was meant to be.