Some of you might remember a brief couple of years in the late 80's when a handful of BMX companies attempted to create a new market: the F1 BMX. In a nutshell they were fully geared 20″ BMX bikes, shaped like miniature pursuit bikes, intended to be raced on flat, paved, race tracks complete with wooden ramps.
Did we say it was a "brief" couple years? Yeah, it never really caught on… BUT it did leave behind a handful of very rare production bikes with quirky features.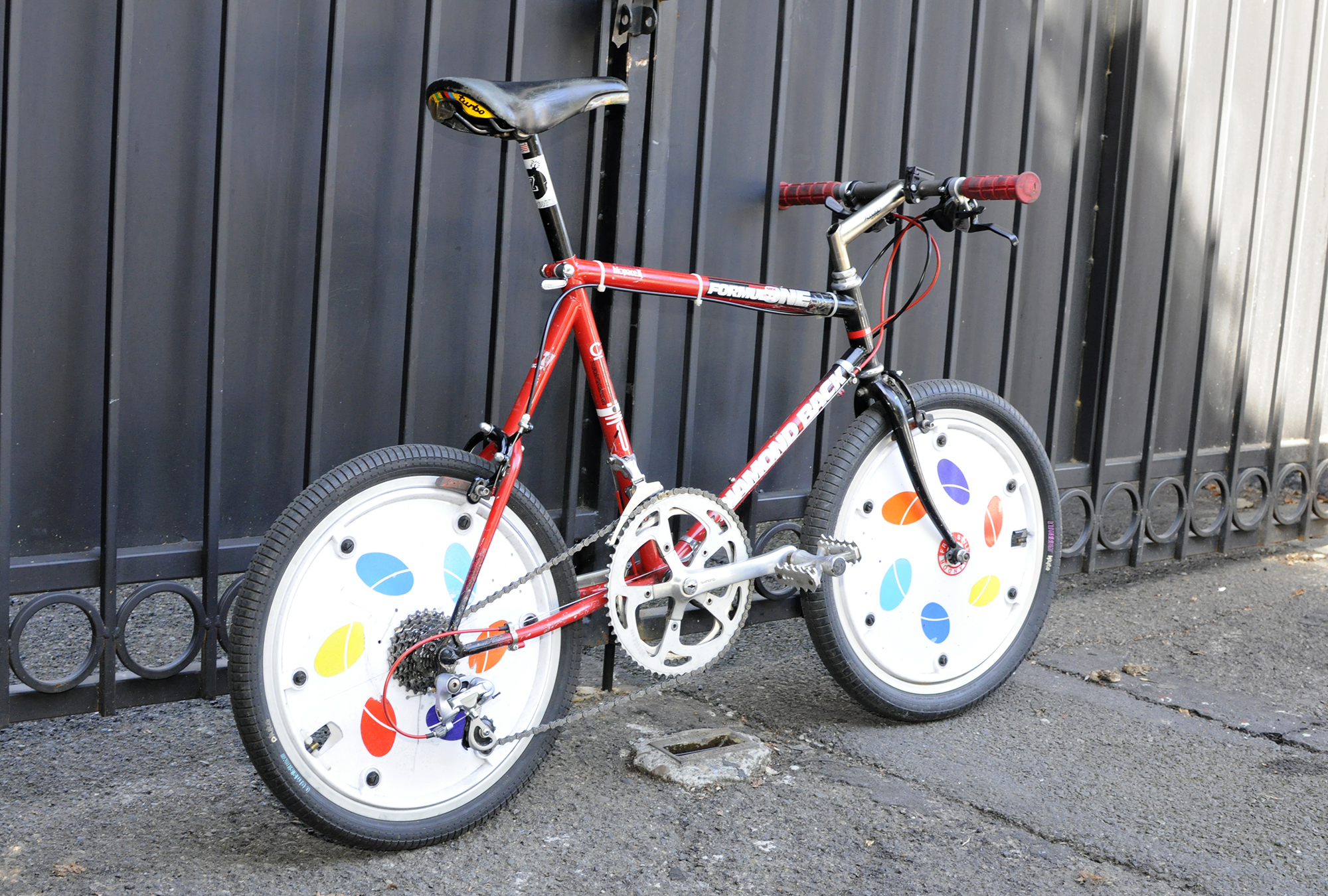 Enter Gram's 1988 Diamondback F1 BMX. Rumored to have originally belonged to a Diamondback team manager, Harry Leary, it was supposedly used to win the first exhibition race. Rumors aside (though probably true) it's definitely a fat slice of cycling history. It has all the great marks of a classic Formula One BMX: 20″ wheels, a huge saddle drop, and an absurd number of gear inches. The wheels would have originally been weighted and balanced 20″ wheels with roller brake in the back and caliper in front. The Shimano Capreo drivetrain boasts a 9-26t rear casette and 51/60t front chainrings on Deore XT cranks and a Dura Ace bottom bracket.
What's it really good for? A few key stickers should give you a clue:

If you hadn't guessed it goes downhill in a hurry. And if Zoobomb isn't your thing this bike is still plenty fun rallying from bar to bar even though the geometry ruins any idea of a cross-town commute.
Other BMX companies made their own variations including bikes by Hutch, Schwinn, Haro, and General. So while the trend never caught on there are still gems like this floating around and cropping up for sale from time to time.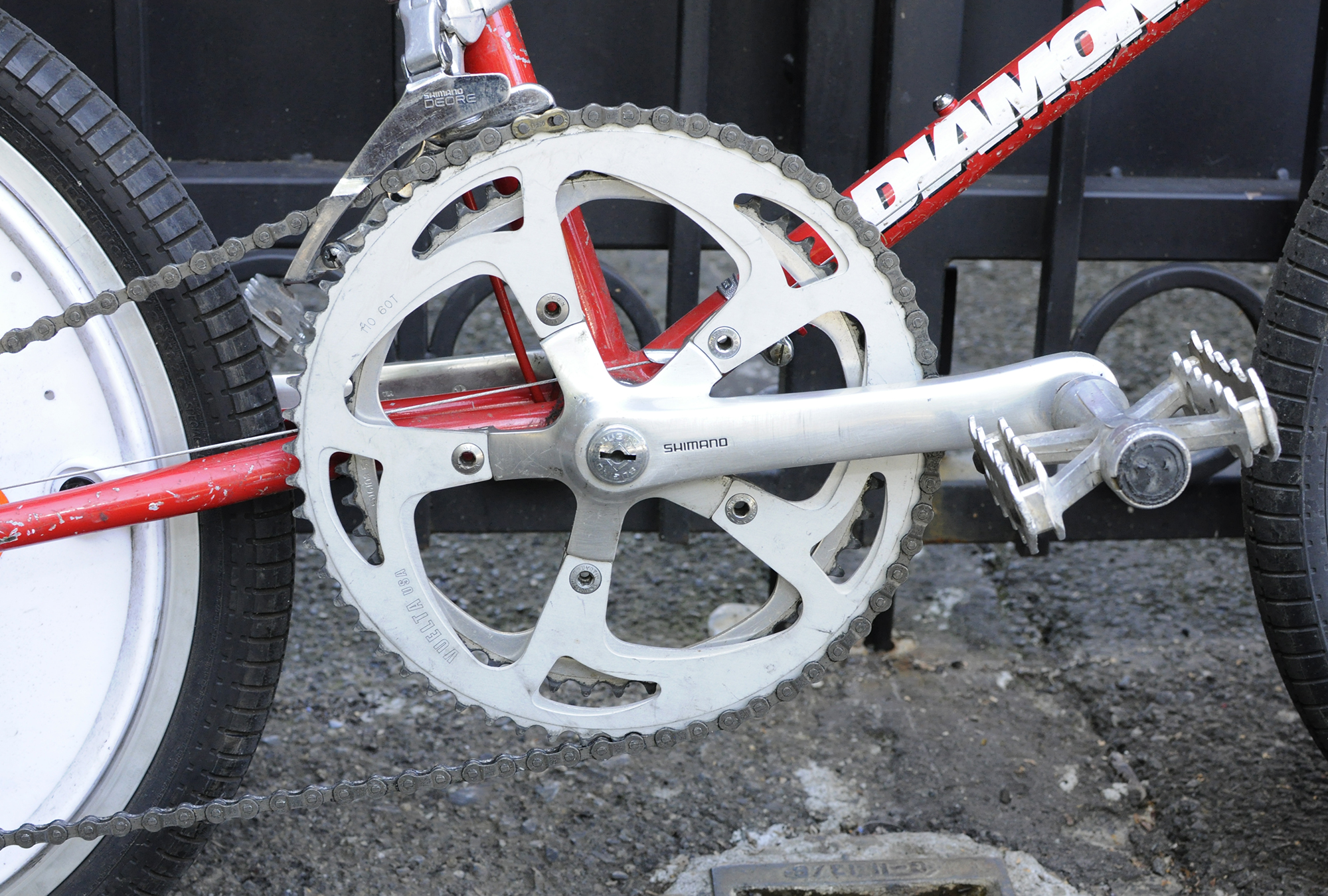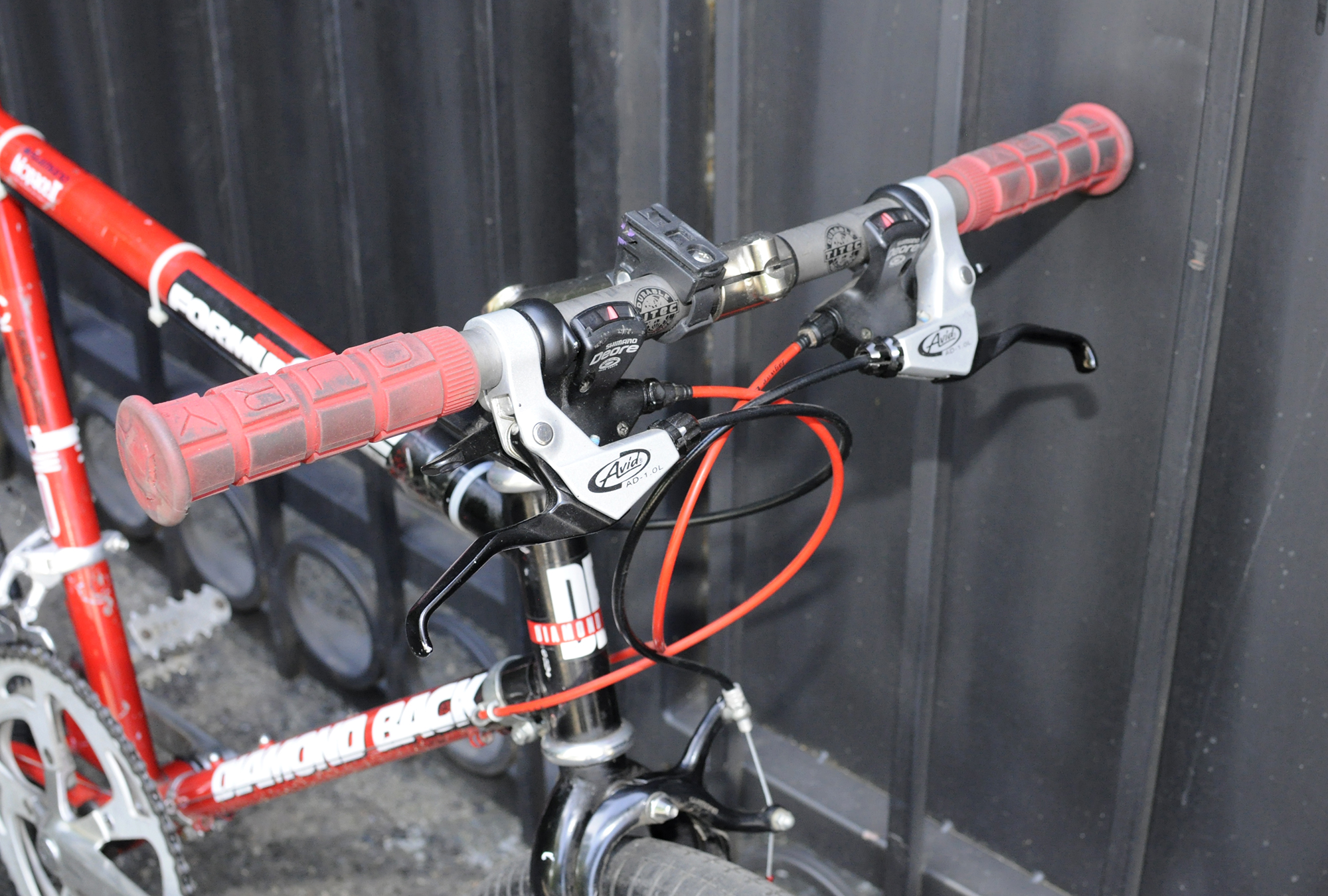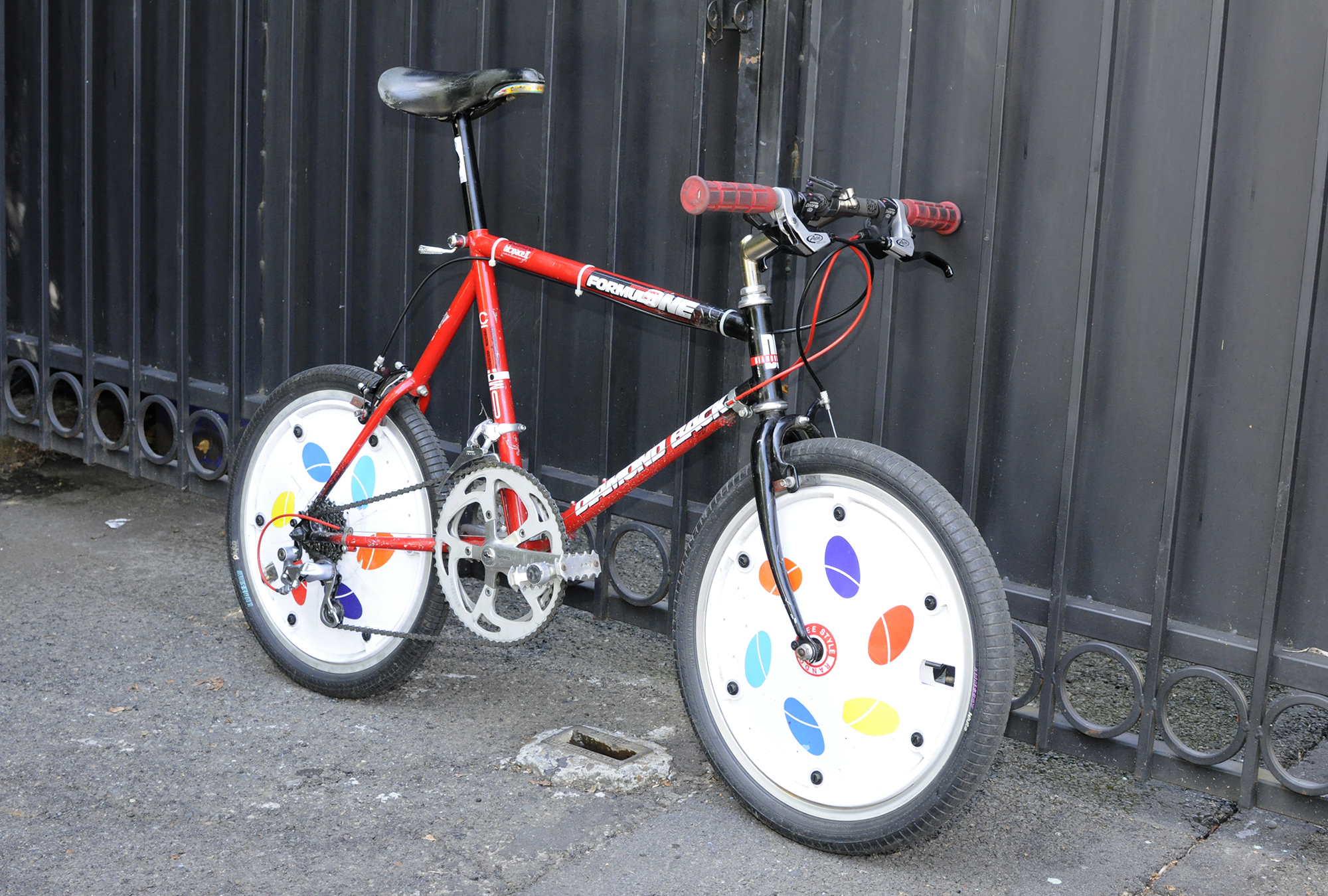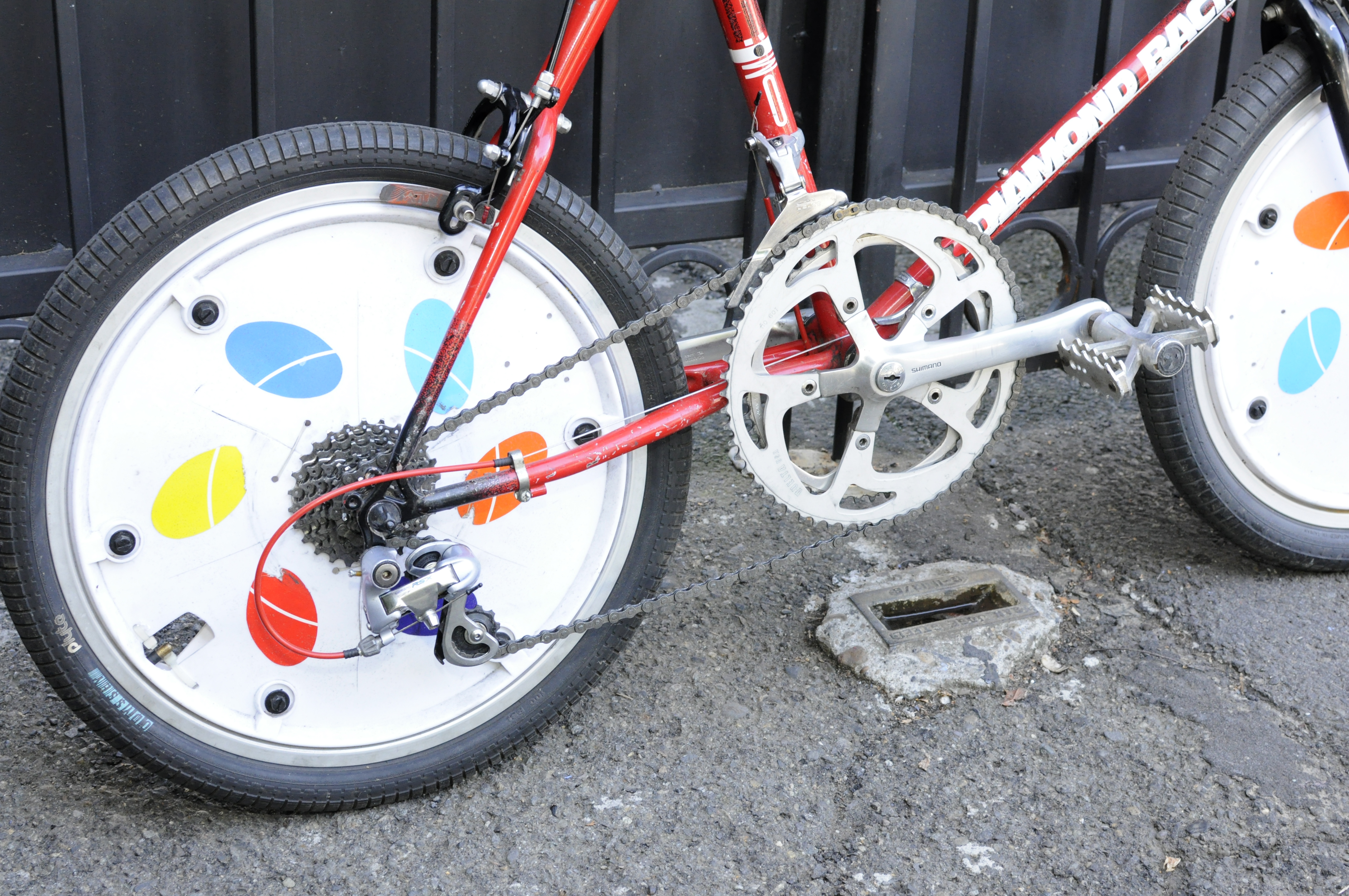 If after all that you still don't get it, Gram's not too concerned. This bike will still be rad whether the people understand why or not. Admit it, your 8 year old self would've loved one of these. And if you REALLY want to nerd out on the gory details you should check this out…