This Titanium Kona Hei Hei is best described by its owner, Erik Tonkin…
This is MY bike. It is my Kona–the one that means the most. I love this thing. (I don't often feel that way about things.)
This was my first team bike. I got it in 2001–the last rim-brake titanium Hei Hei made by Sandvik, out on the tiles of eastern Washington. Thanks to the post-Cold War peace-dividend, some military-industrial contractors made nice bike frames! Then Mike DeSalvo down in The State of Jefferson added the tabs and the guides–so now it's got a shock and discs, as Wicks would say.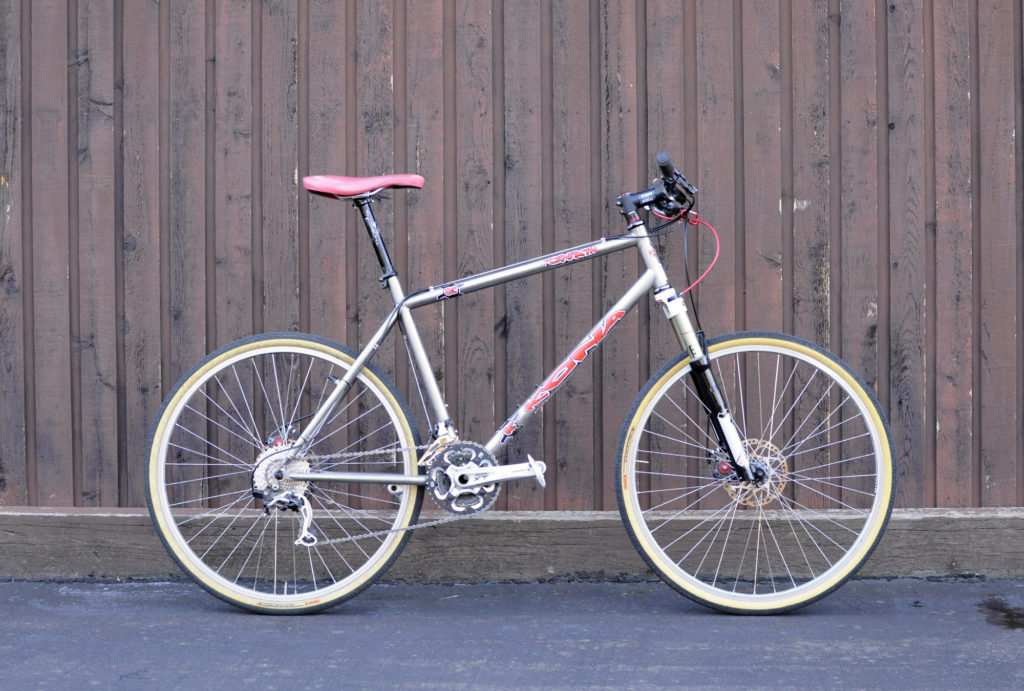 This bike–this individual frame–has won more OR and WA XCs than any other–and yet it's lost a lot more than it's won. That sounds about right–I can relate.
It was stolen a few years back. I was heartbroken–and upset with myself because I hadn't been careful. But then I got an email from Kona. A kid had it but couldn't figure out exactly what it was–he was unfamiliar with the "Tonkin" model. They told him, "That's because it's Tonkin's bike. You should probably give it back." The kid did, and I'm so thankful.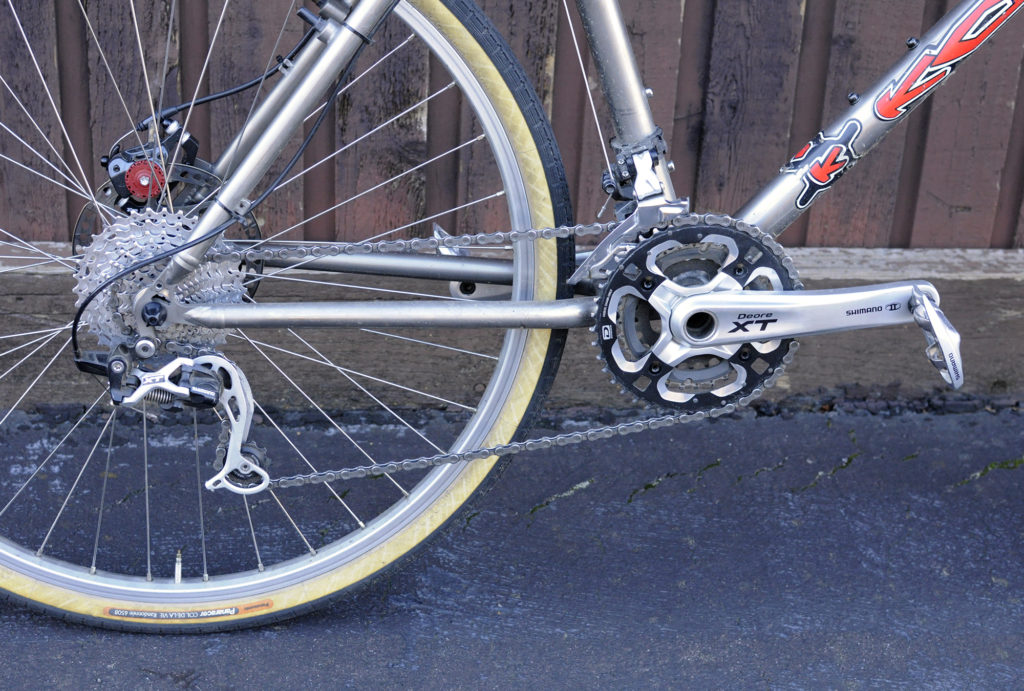 It's often a town bike now–an erstwhile commuter, kid-hauler. The 650b wheels give that away–but I guess that could make it a gravel bike, a bike-packer, or maybe just a touring bike, too. It's hard to keep up with what's up. I still have the 26″ XTRs wheels. Maybe I could ride it for some blue jeans CX–or XC. It can do it.
It is just a bike–but it's the bike, timeless and timed-out, perfect and flawed. I hope I can be like that.