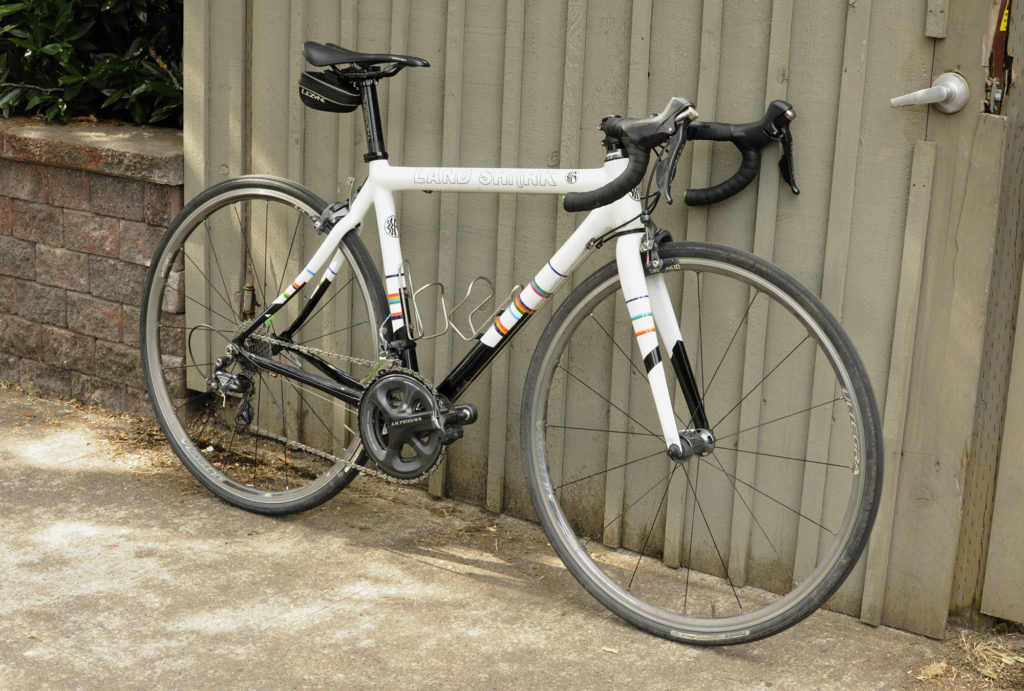 It's no small wonder that one of the brighter personalities in our shop would have such a striking bike. Clara is originally from Southern Oregon which is also where framebuilder John Slawta built this custom Land Shark just for her. He made the frame in 2014 and told Clara that soon folks would be giving her free bikes to race. Now years later there is still no other bike Clara would ride and race.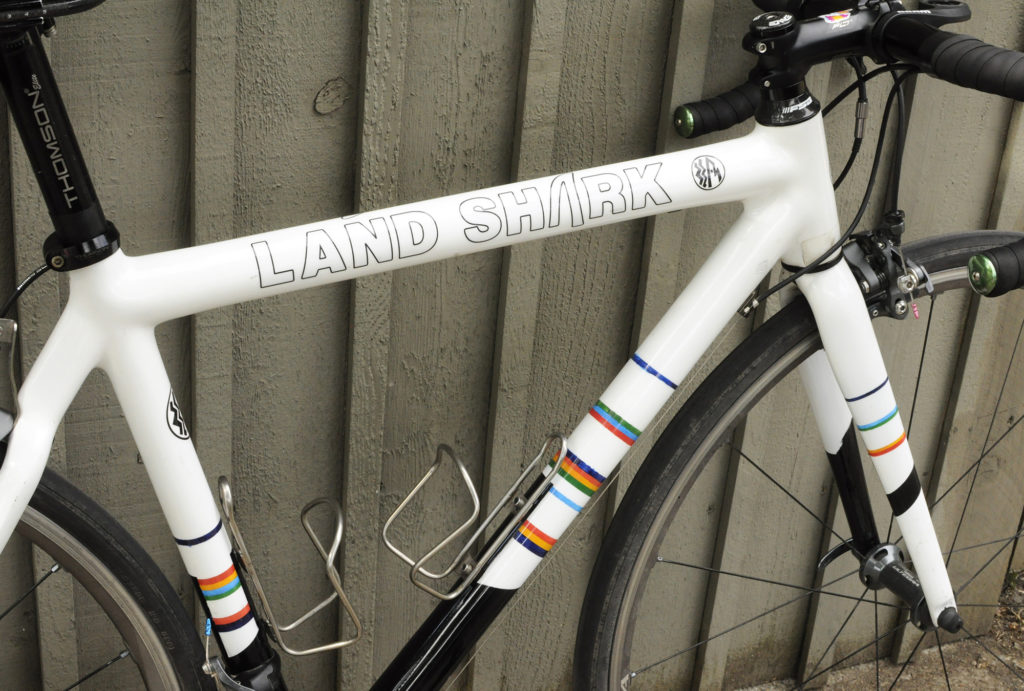 Clara styled the frame after a Pegoretti design she had seen, and after encouragement from John she painted the bike herself spending over a week carefully masking and hand-painting the lines on the frame. Humorously she saw someone riding that same Pegoretti  at PIR later that summer. "It was a bit of an awkward experience, sort of like I had stolen the bike's identity".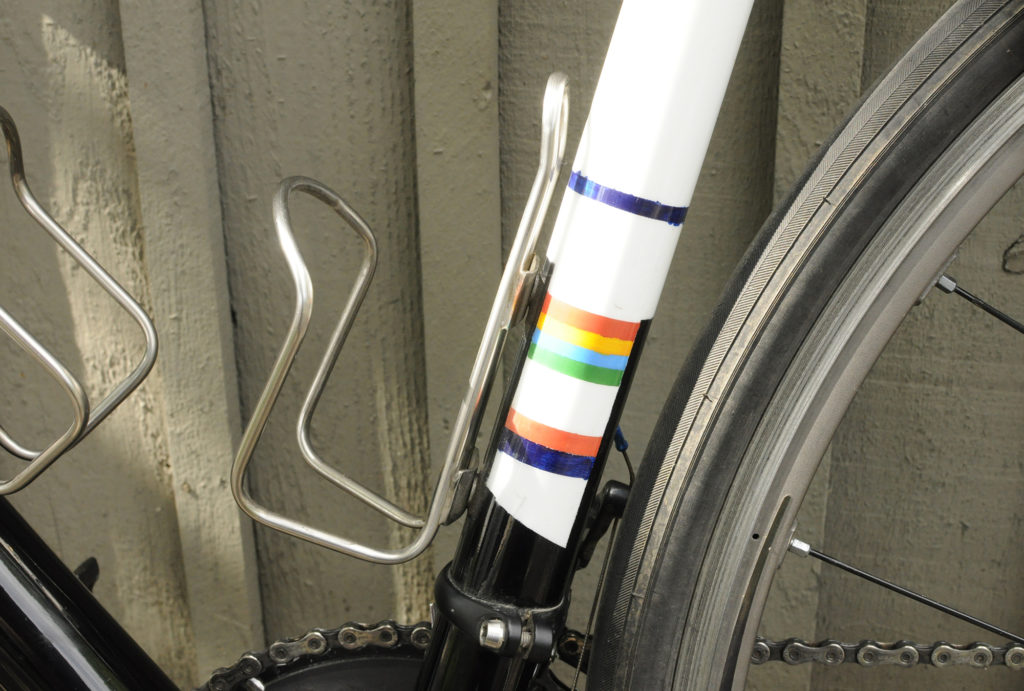 With it's Unicorn sticker (giften by Patrick Means), and spoke charms, it's a true reflection of Clara's riding and racing personality: bright and fun, and undeniably fast. It's race roster only proves it having taken Clara through tons of road and gravel races, helped her land 2nd place at the 2016 Collegiate National Championships, and 1st place at the Washington State Crit Champs! It's quick, just like Clara.