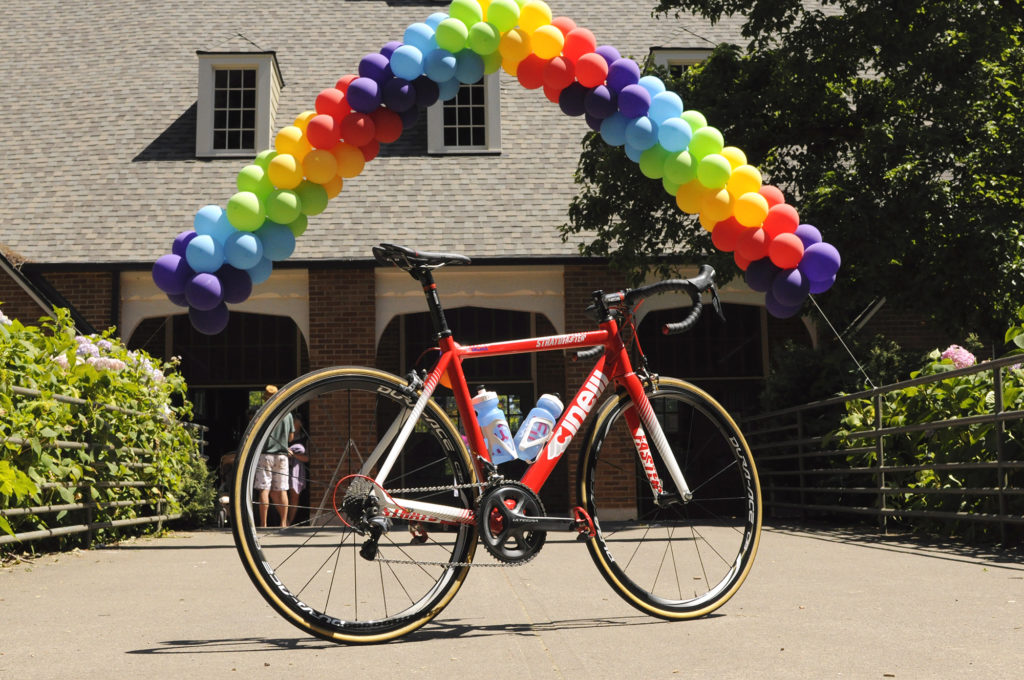 It's nearly time for the 2017 Boise Twilight Criterium (coming up this weekend, as of this posting). Being that we're a proud sponsor of the ladies of Team LA Sweat now would definitely be an appropriate time to talk about a racer/mechanic/personality we share with the team: Brenna and her totally hawt Cinelli StratoFASTER.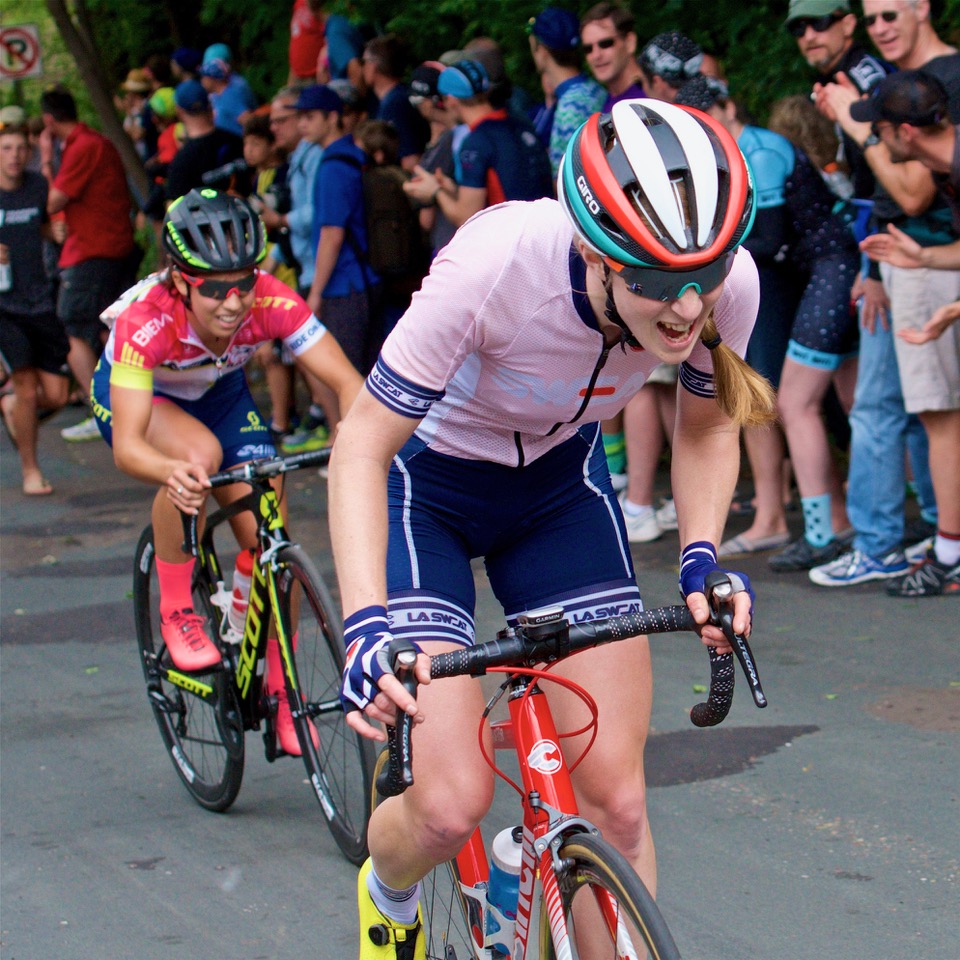 Brenna has been an integral part of Sellwood Cycle for a number of years now. She does everything from wrenching, sales, warranty, and darn-near all our bike buying. We were stoked for her to join up with Team LA Sweat this year. So we jumped on board with team sponsorship (and an epic party. If you missed it may you forever live in guilt) even if it means we'd be losing her to a busy race schedule throughout the summer.
LA Sweat has already had great showings at several races this summer. Check out their writeup on the North Star Gran Prix. For those not in the know, the Boise Twilight Criterium is one hellova race to watch too. Downtown Boise explodes with spectators, and there is more than a little cash on the line for the competitors. If you're in the area you should make it out to cheer the ladies on. Can't make it? They'll also be LIVE STREAMING it, so check the link for deets.
Nearly all of LA Sweat's team bikes were assembled here and we certainly don't mind seeing them around the shop. Built up with a Shimano Ultegra groupset, DuraAce tubular race wheels, color-matched San Marco saddle, and sponsor-correct NUUN bottles the bike weighs in at a scant 16.3 lbs WITH pedals and cages.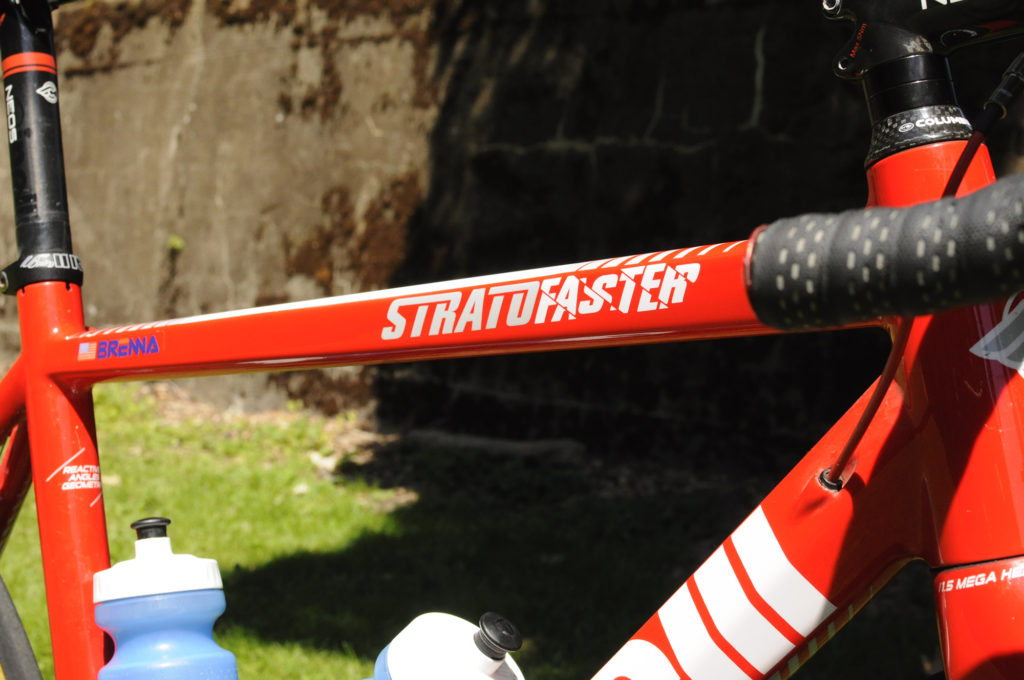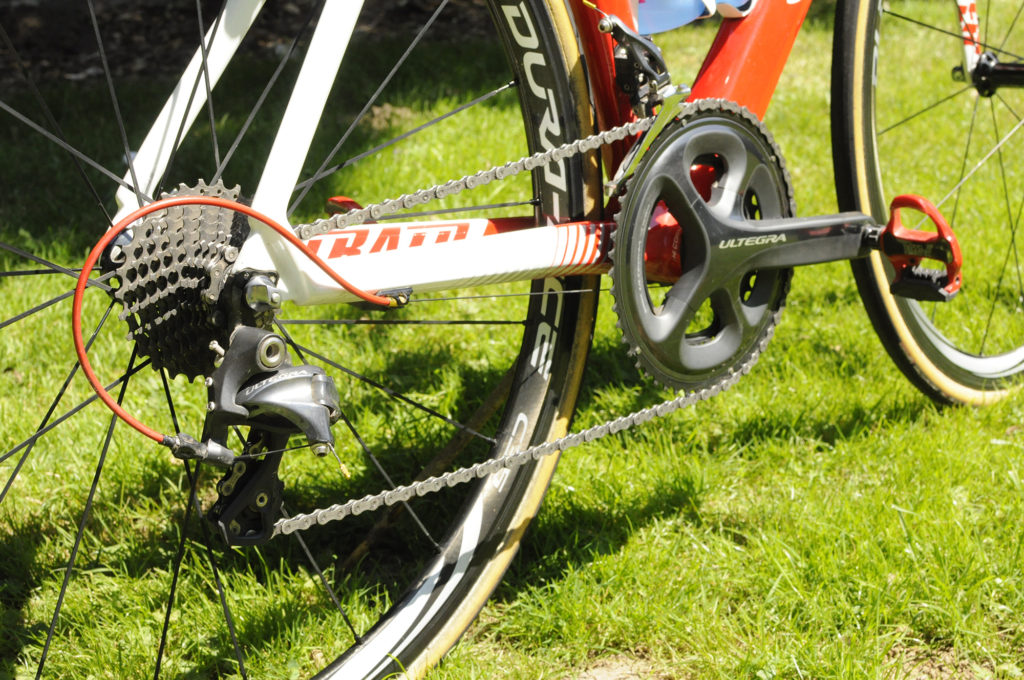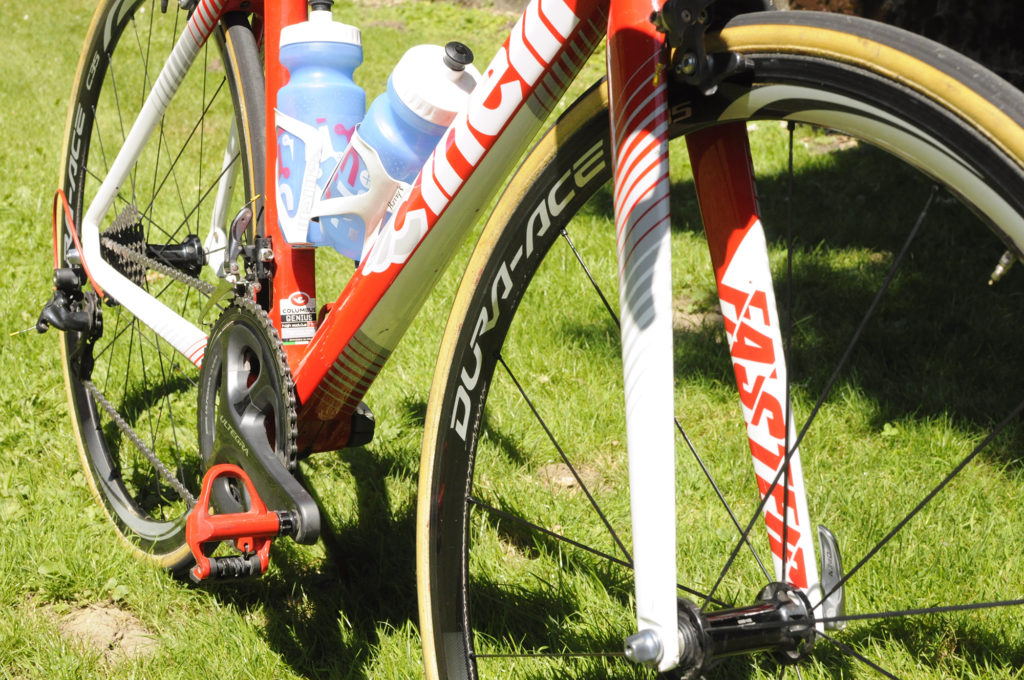 Brenna has this to say about it, "it's a designated #critwhip — fast, fun, specific to riding circles faster than the rest of the competition.  A higher bottom bracket and tighter angles at the head and seat tubes make for fast handling and reassurance pedaling through corners. Plus, it's red (yowzah)."
And we all know the color red has been proven to be faster. Don't believe us? Then you must not believe in SCIENCE!