We've been doing some posting about Team S+M Rider Beth Ann Orton lately, but in case you haven't heard she's been traveling and competing at cyclocross races across the country the last few months. It takes a lot to make that big step into the world of pro bike racing, and we couldn't be more proud of her. As much as we love to see her go, we're even more stoked to have her back home and hear about her travels (also she brings us pie. PIE, I say!). Like so many of the family associated with Sellwood Cycle it's about more than race results and stats; It's about the love of riding bikes and the people you meet along the way who share that passion.
Beth Ann has been blogging about her adventures. We've got an excerpt of her most recent trip below for your reading pleasure. For the full article and more excellent ride/race reports please visit her blog and show her some love!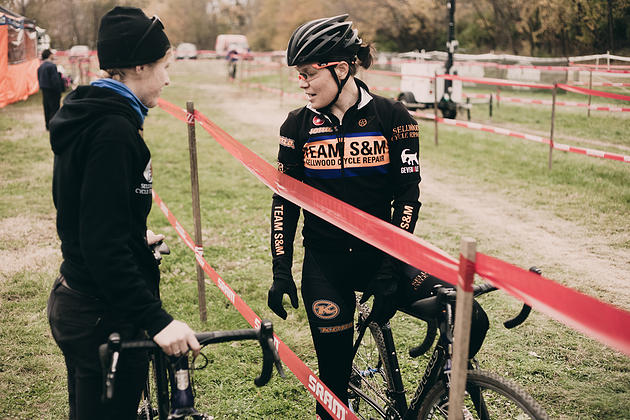 Traveling unsupported to big cross races isn't always easy (but, lots of folks do it!), and it's always a delight when mechanical support comes along for the ride. Often this is in the form of Matt Wilkin, life partner extraordinaire, or the good folks at Kona and Selwood Cycle Repair. The Derby City Cup provided a really special racer/mechanic relationship in the form of Brenna Wrye-Simpson: Friend, sometimes-teammate on the road, and excellent wrench at Sellwood. Thanks go to HiFi wheels for putting this girl on a plane, and to the fellas at Sellwood for relinquishing her presence at the shop. I know they missed her, because we had a pretty rad time, including an impromptu candle lit dinner at a Kentucky jazz lounge (weird), seamless communication, and for me, the reassurance and good sleep that comes from knowing someone is there to help.  Brenna had time splits from the pits, solid words of encouragement, and one wicked, impromptu service course built from the ground up in our hotel bathroom. We felt pretty grassroots, but solid, and we drank enough bourbon on Sunday night to confirm our love for Louisville.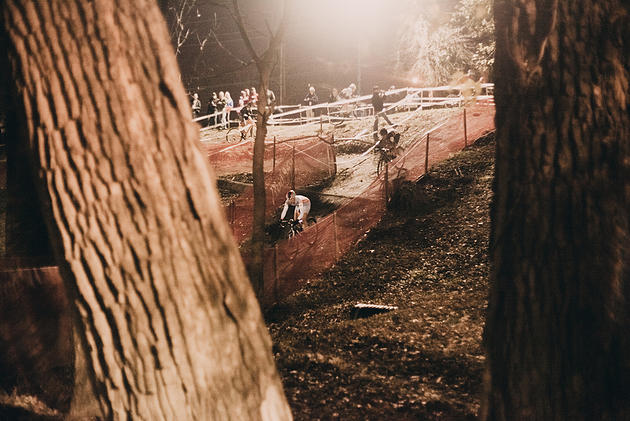 Pictures taken by Andy Bokanev.